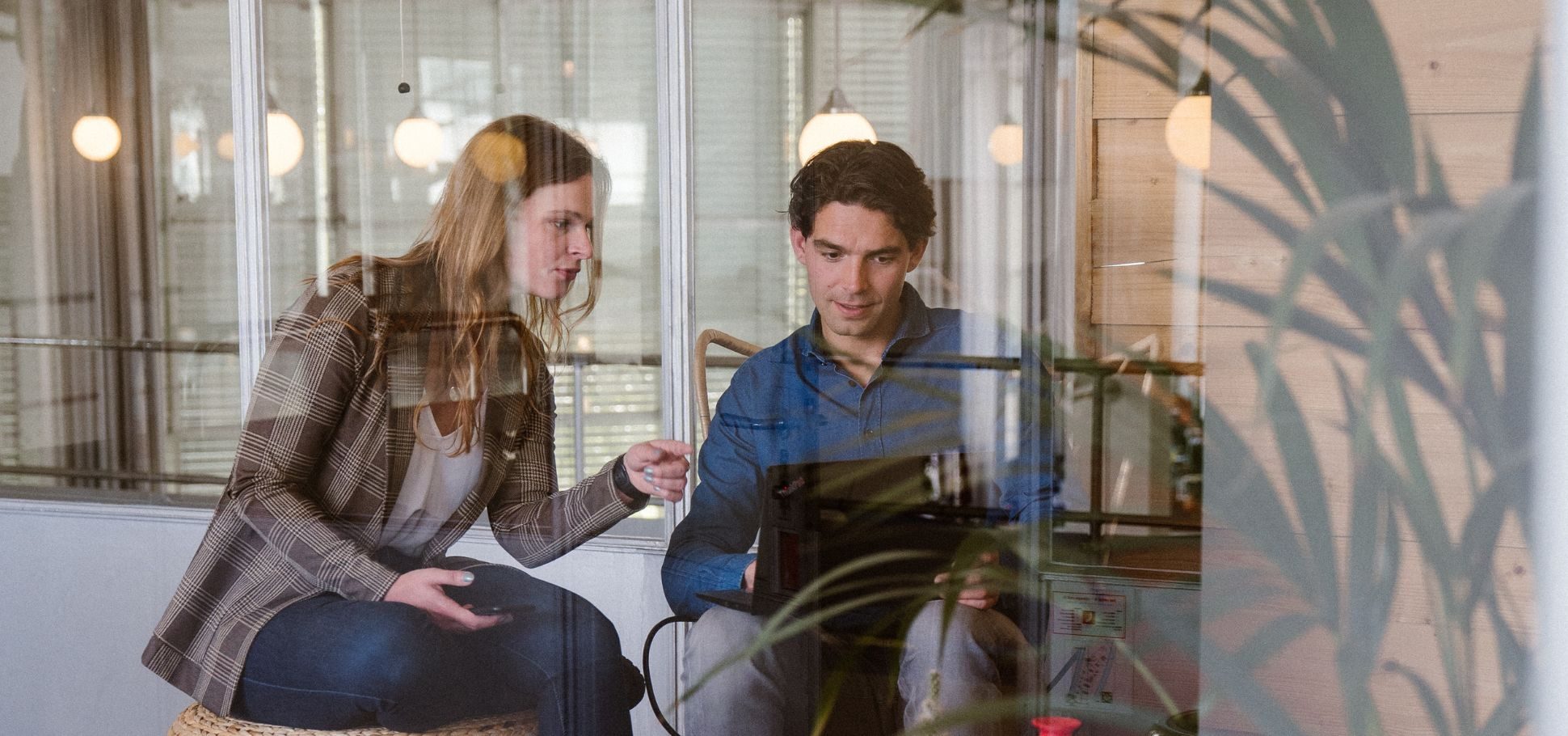 The launch of a new B2B e-commerce store can bring new opportunities to your sales teams. When B2B e-commerce is met with internal resistance, it becomes a challenge to leverage its benefits.
Most sales leaders think that sales representatives are resistant to e-commerce, full stop. However, that paints an incomplete picture: the new generation of sales representatives understand the necessity of a functioning online channel. Resistance enters the picture when your e-commerce channel doesn't work the way it should.
In the latest episode of B2B E-Commerce Accelerated, Ruben Mink and Tim van Hatten discuss how sales leaders can encourage internal adoption. This blog covers how you can get your sales teams to endorse their e-commerce channel with enthusiasm.
Why do sales teams object to B2B e-commerce?
If your web store isn't a reliable source of information, your customers are going to go back to relying on sales teams to place orders. In this instance, your e-commerce channel might be doing more harm than good, as it doubles up the time it takes for a customer to complete an order.
For sales teams who have to field complaints about their web store, an easy ice breaker, as Tim points out, might be to make a joke about the platform. This both undermines the authority of the web store and prevents future customer adoption.
Why sales teams resist an online sales channel: Case study
Tim takes the example of a Sana Commerce customer to illustrate the problem of internal adoption. A global organization specializing in food manufacturing technology, this organization had a buy-and-build model to fulfill its goals of scaling.
This means there were multiple smaller subsidiaries that fell under the organization's umbrella. Some of these subsidiaries had customers in common. An online channel that would include their whole assortment online presented a challenge to their sales teams when it came to attribution of a sale.
In this case, the inability to track back sales to the right salesperson presented a significant hurdle for internal promotion of the web store. Your sales teams are incentivized by their commission and a channel that actively takes this away or misattributes it will not be likely to be promoted.
Identifying this as a potential issue early on with Sana Commerce allowed the organization to make the internal changes necessary to avoid this problem from cropping up. Proactively accounting for potential issues your sales teams might have with new e-commerce tooling can therefore go a long way in ensuring the transition is smooth.
Are your customers struggling to adopt your web store?
Our guide to adoption is here to help.
How sales leaders can ensure better internal adoption
How can sales leaders today ensure their teams are well placed to promote their online stores? Here are three top tips to keep your sales teams engaged:
Ensure your web store is reliable
For an experience that will empower both your customers and your sales teams, you need a reliable web store. This might sound simple on the surface – of course you need a web store that works, but true reliability goes beyond just functionality.
Here are some features that ensure your web store isn't just providing another venue for sales, but is accelerating strategy:
Real-time updates on pricing, delivery, and stock levels
Customer-specific promotions
Suggested items based on both offline and online order history
Most importantly, reliability results in the trust of B2B buyers. Trust is what enables customer adoption, which is another necessary component of a well-functioning online channel. Customers who trust your web store can continue to place orders online, leaving your sales staff to focus on high-value opportunities.
A reliable web store is therefore customer-centric and opens up opportunities for cross-sell and up-sell.
Make sure the right incentives are in place
For sales teams onboarding a new e-commerce platform, it's natural to meet some speed bumps when it comes to adoption. This can come from being used to a particular way of working for a long time, or the idea that web stores might be a threat to commission.
To encourage use of your online channel, Ruben advises sales leaders to avoid being penny-wise and pound-foolish. If you need to invest an initial amount to encourage healthy competition, this might encourage the overall use of your web store.
Be willing to change internal strategy to suit adoption
In the case of the food manufacturer who worked with Sana Commerce, an internal strategic shift ensured there would be better cohesion between sales teams and their online channel. If you're expecting your tooling to make a transformative impact on your organization's results, you should be willing to make some fundamental changes to see this happen.
Your internal processes don't always need a complete rework to accommodate B2B e-commerce. However, accepting that it will alter workflow and processes and accounting for this can encourage adoption.
Conclusion
Your sales teams comprise of people who understand the need for digital transformation in business today. It is now commonly understood that even B2B organizations without web stores are not preparing themselves appropriately for a digital-first future. 
It's important to recognize the ways in which this tooling will not replace our jobs, but rather help us do them more efficiently and strategically. With the right incentives and a tool that actually factors in the needs of the team it is supporting, you can ensure your web store is well supported by its sales teams. 
Still wondering how to get your B2B customers online?
Watch Armand van den Bos talk through the process with our free webinar (no download necessary).