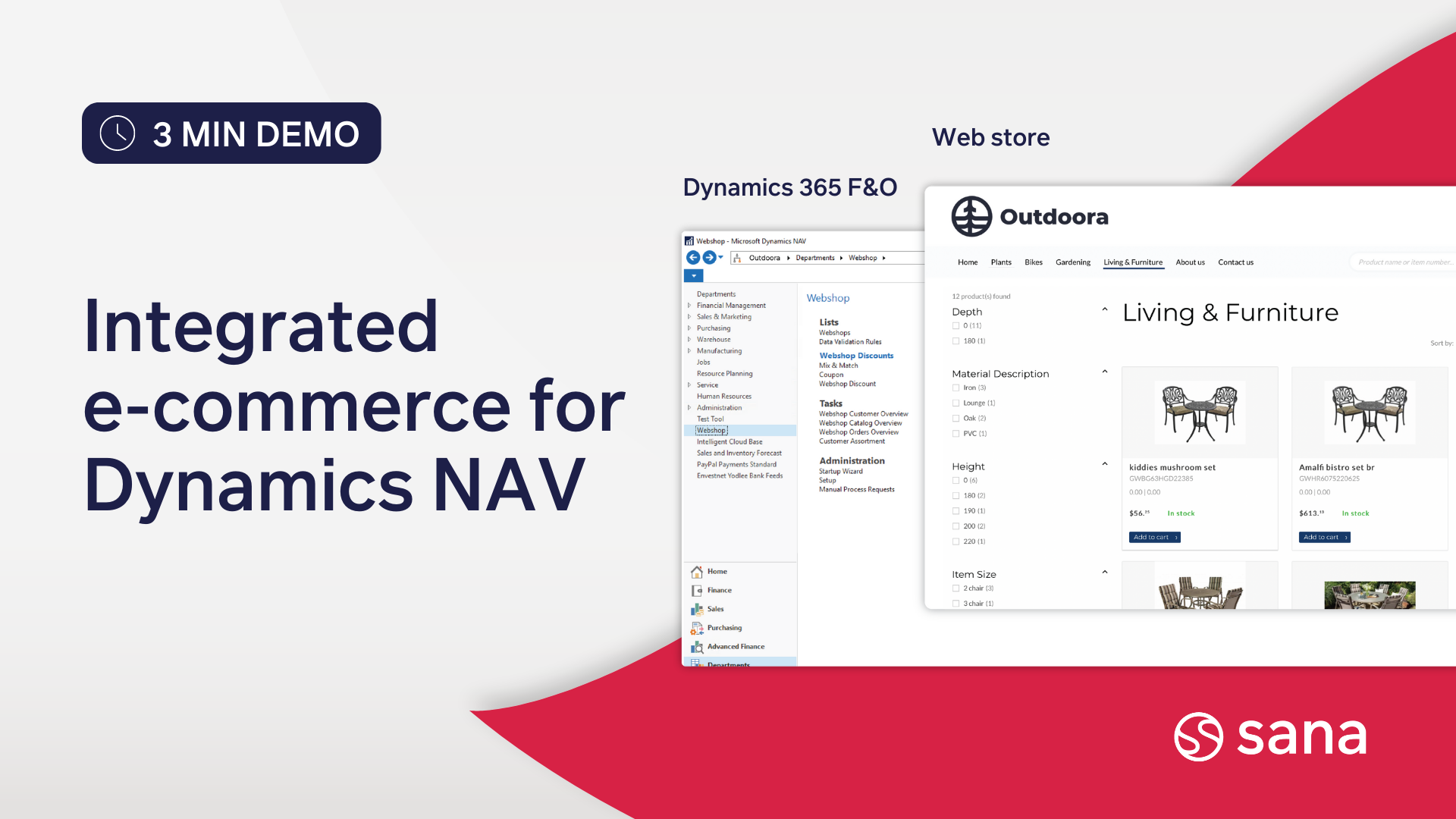 Dynamics NAV
e-commerce:

Sell better with

e-commerce:

built for your ERP

Maximize all the time, money and resources that went into your ERP implementation with an e-commerce platform that is built into your Navision ERP. With an ERP-integrated e-commerce platform like Sana Commerce Cloud, your team and customers benefit from systems working as one and real-time data.
No middleware needed: Work more efficiently and cut costs by leaving connectors, add-ons and third-party integrations in the past. eliminating.
B2B-friendly: Get new customers and drive revenue with B2B-specific features designed for inventory management, pricing calculations, discounts, and more.
Real-time data: Reduce order errors and improve customer trust through 24/7 accurate product and web store data.
Request a demo
See features & plans
Get real results in
e-commerce
11%




increase in returning customers
53%




of customers find it easier to order
16%




decrease in average order errors
Sana Commerce Cloud: The only web store built to integrate natively with Dynamics NAV
Sana Commerce Cloud is the only e-commerce platform for manufacturers, distributors and wholesalers that integrates natively with Microsoft Dynamics 365 NAV.
The e-commerce site is built directly into your Navision ERP and uses your existing data and logic to update your web store in real time. We have a dedicated team of in-house developers that have been perfecting our B2B commerce solution for Dynamics NAV since 2010 — all so you don't have to.
Read product factsheet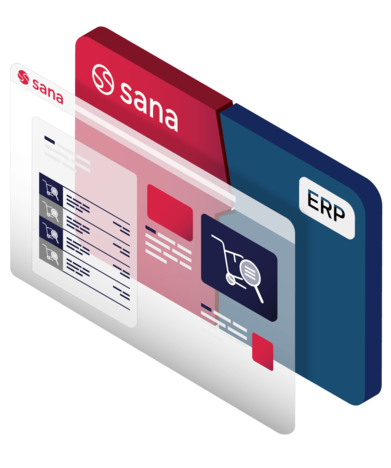 Leave the middleware: Get ERP integration out-of-the-box
Avoid the hassle and cost of add-ons, connectors and middleware: With Sana Commerce Cloud, the integration with your NAV ERP is pre-built.

The result? Your ERP and e-commerce work as one, you only need to maintain data in your ERP, and your customers will always have the latest product data at their fingertips.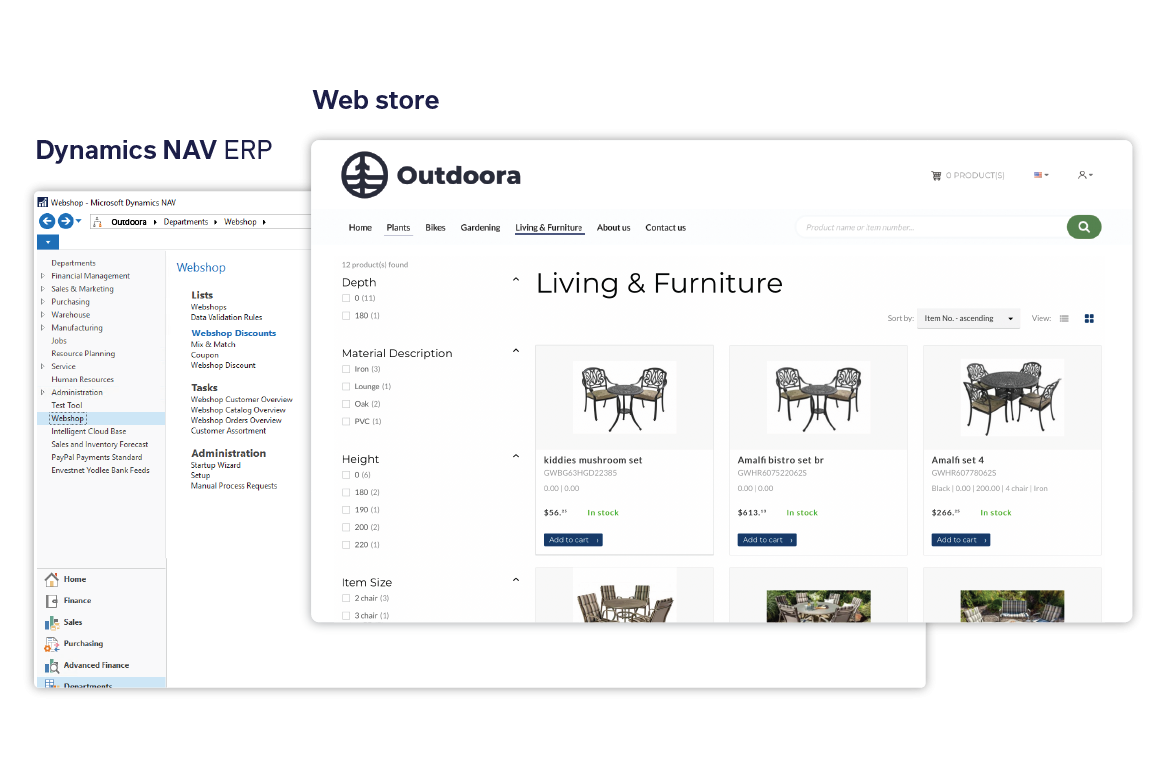 Build personalized online journeys online using your NAV ERP data
Use customer data already stored in your Dynamics Navision ERP to personalize online content and target a specific client or customer segment.

All Sana Commerce Cloud web stores are equipped with rich B2B-first core features and functionality to help personalize your offering to customers — just like you would offline.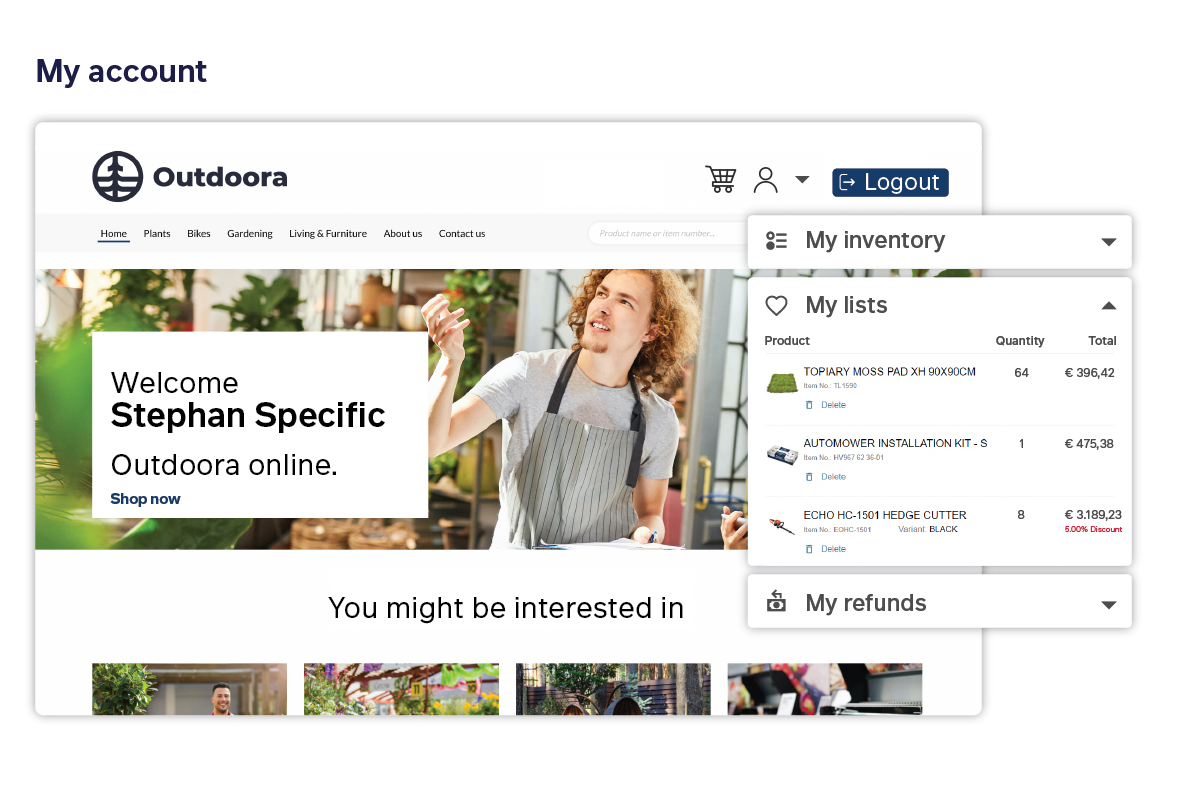 Expand your business: Enter new markets and scale
Roll out multiple stores for various companies or brands in your organization without the implementation or maintenance hassle from mainstream solutions.

Sana Commerce Cloud simplifies multi-store implementations by using your existing ERP logic and global features like multi-language, multi-currency, shipping, and tax features, and more — all driven by your ERP data and logic.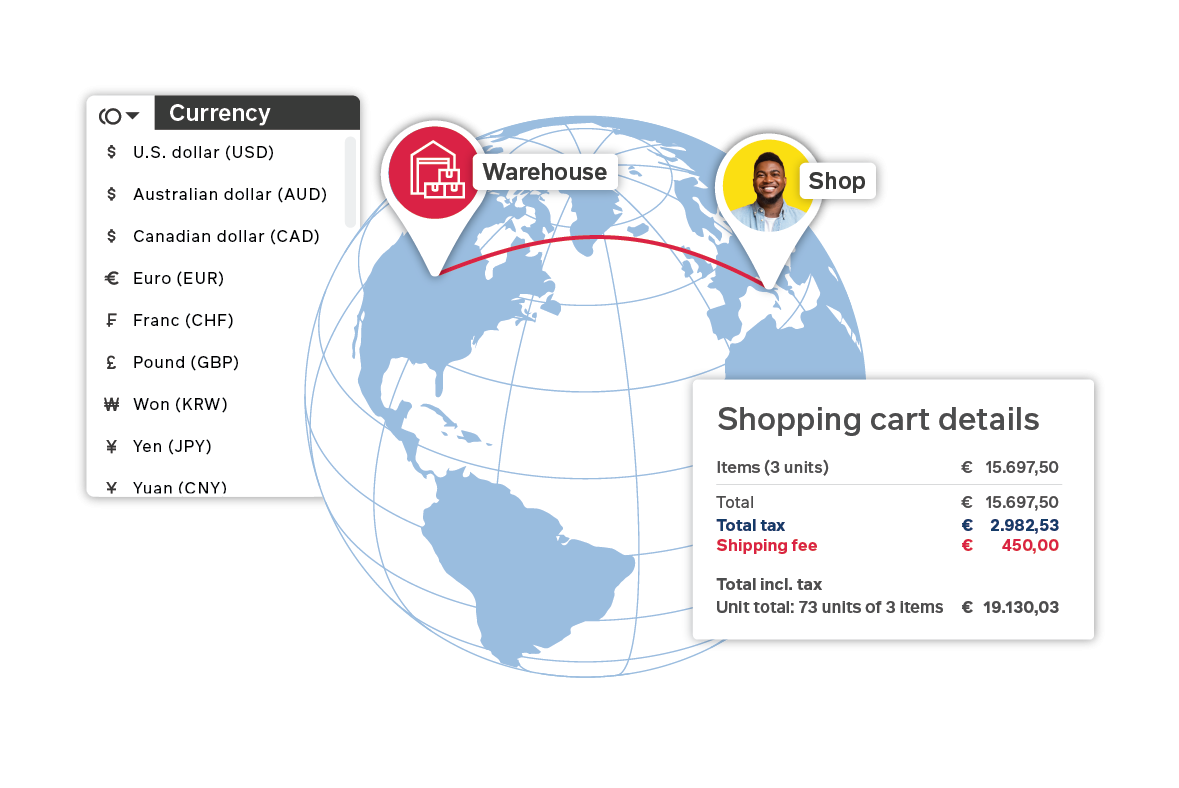 Industry-leading security measures
Sana Commerce implements security best practices (as defined by OWASP) and never stores sensitive information.

Our e-commerce software is evaluated, tested and certified by both Lionbridge and Orange Cyberdefense. We have a dedicated in-house security team that continuously checks, tests, and improves security measures.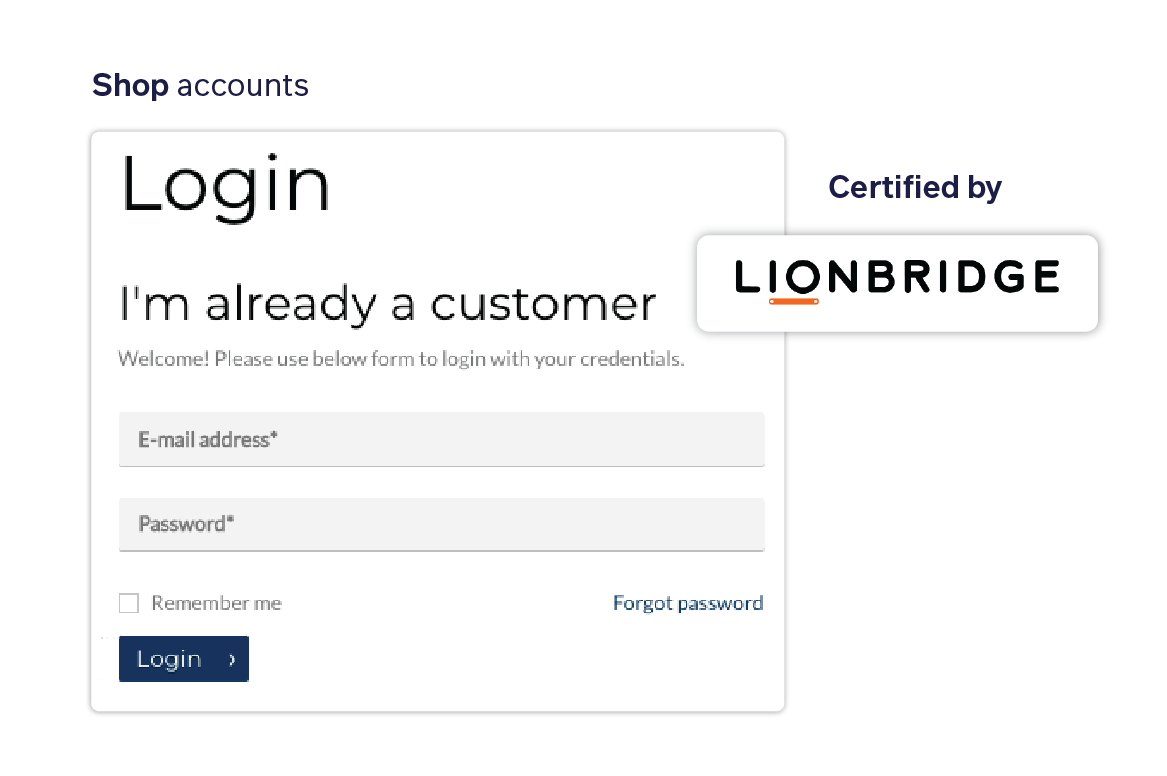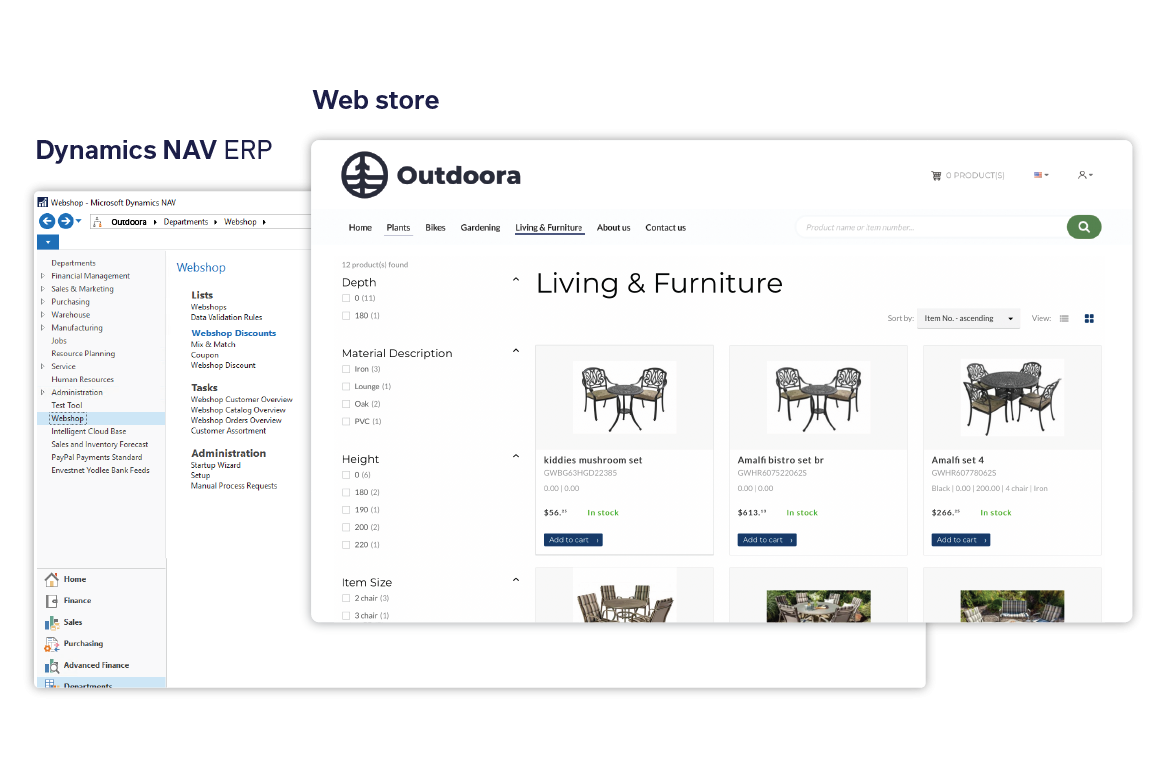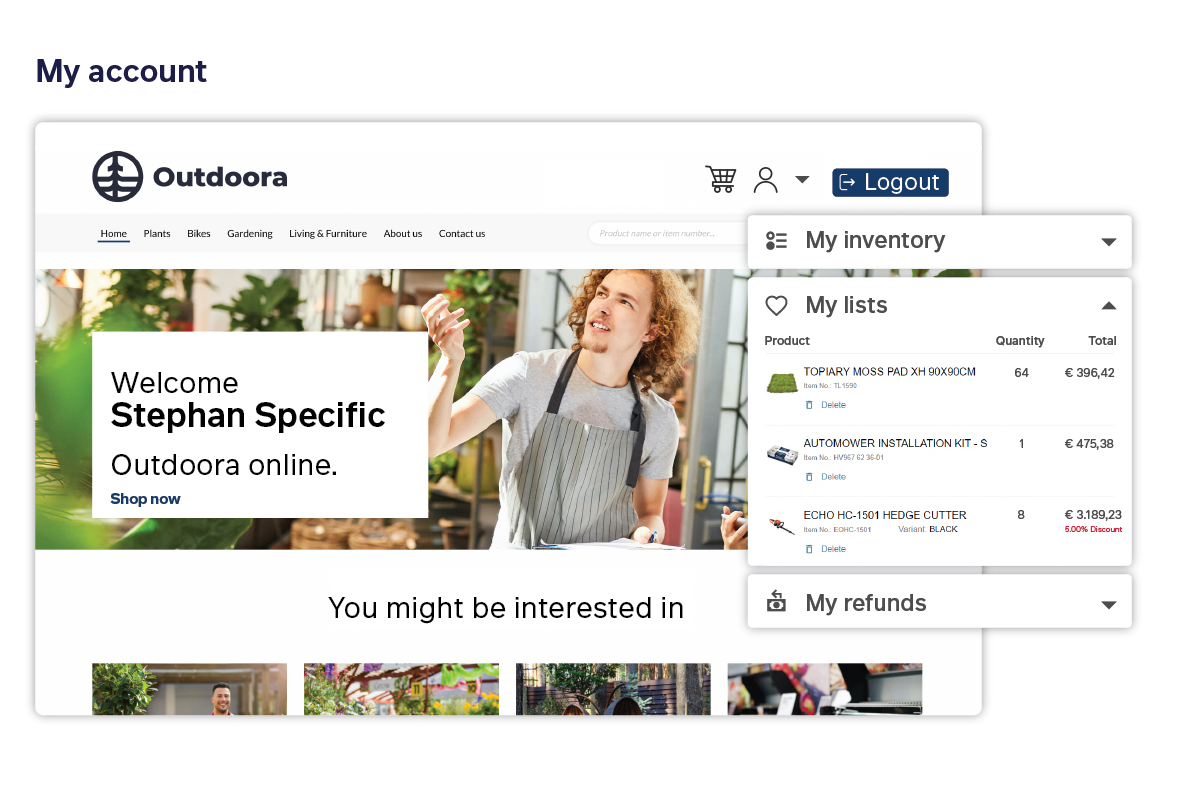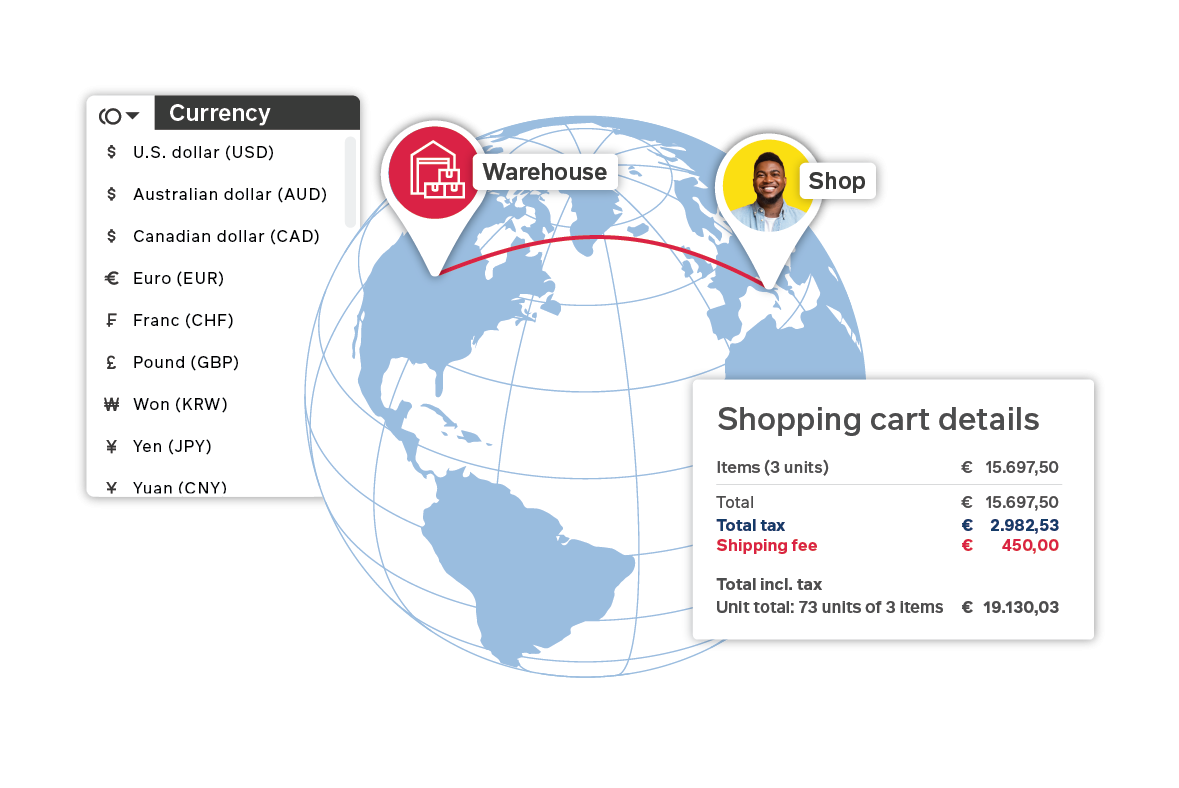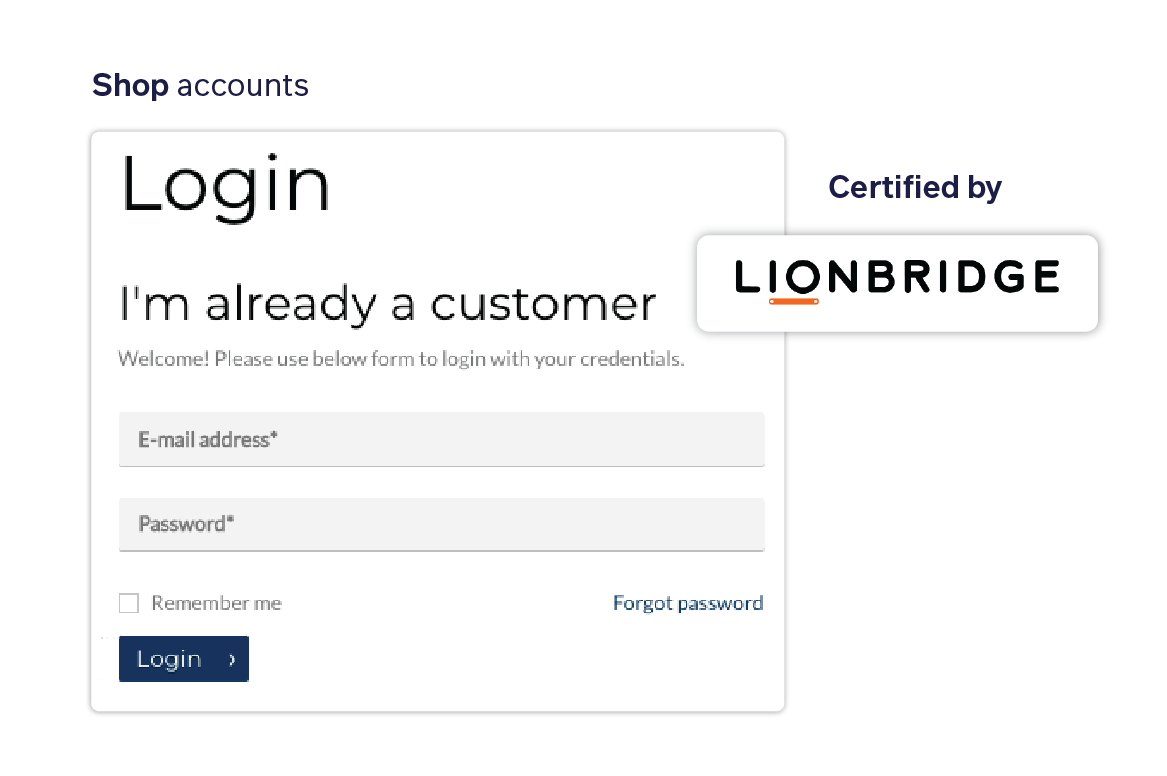 A leading B2B e-commerce platform and certified Microsoft partner
---
1,500+
customers worldwide
Top 5
best B2B e-commerce platforms on Capterra & GetApp
2022 Gartner Magic Quadrant
Sana Commerce named Niche Player in Digital Commerce
Get a product demo
See how an ERP-integrated e-commerce site can boost your customer relationships while also driving online sales.
Request demo
Choose your plan
View our features to learn which Sana Commerce Cloud plan is the right fit for your business.
Build into your existing tech stack with API-first architecture
With API-first architecture you can have the flexibility to extend your e-commerce environment to other applications within your tech stack.
With extension points and add-ons for payment, shipping, PIM, Configure Price Quote (CPQ), CRM, tax determination and more.
We can easily build our e-commerce platform within your existing application landscape and ensure you're able to provide your customers with the experience they're looking for.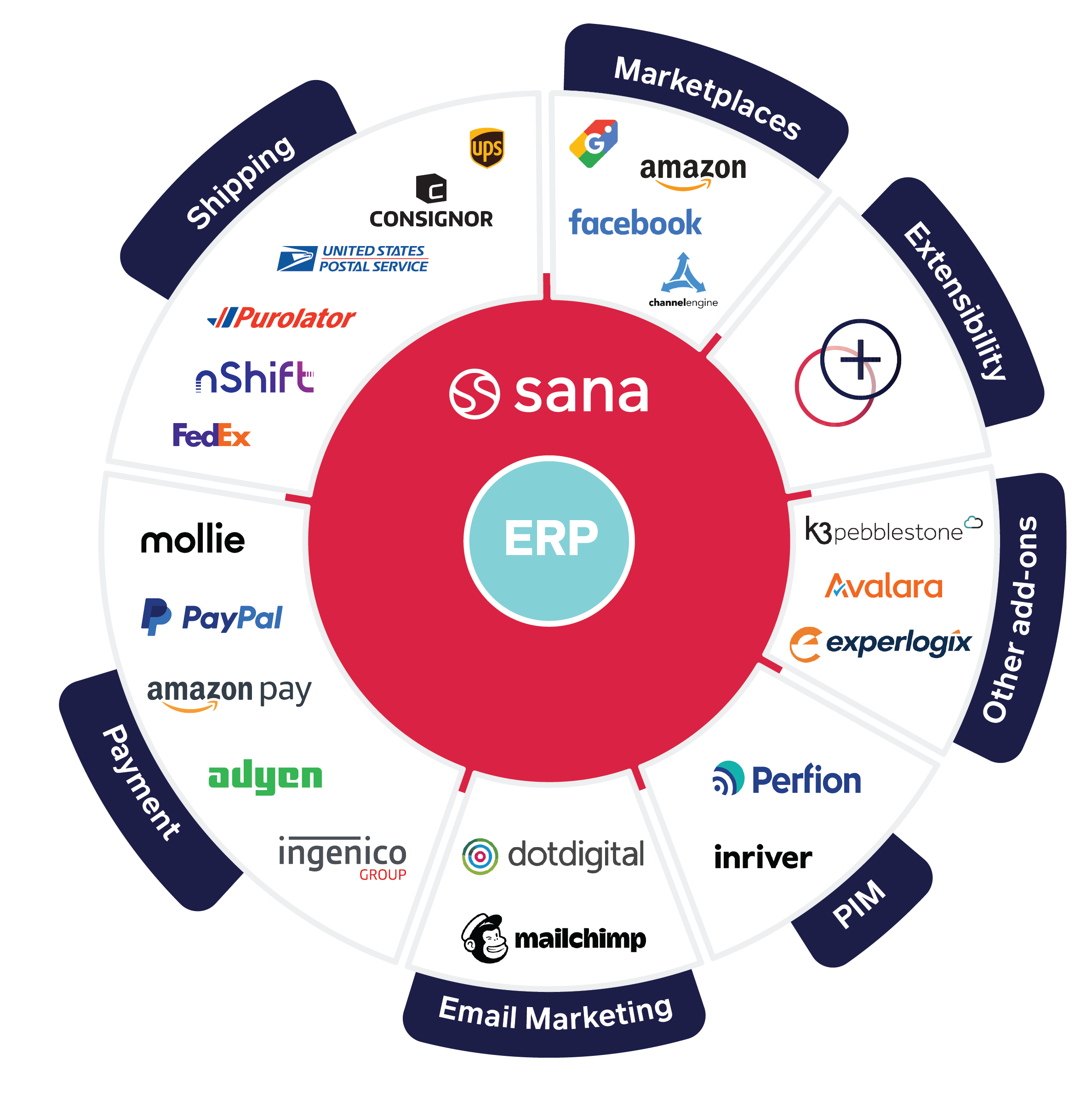 Learn how Microsoft Dynamics users are succeeding with Sana Commerce Cloud
Frequently Asked Questions
Do I need to wait on my e-commerce project until my new Dynamics ERP is implemented?
If you're in the middle of implementing a new ERP and are also considering e-commerce, we recommend implementing both at the same time — especially if you're opting for an ERP-integrated e-commerce solution. While this could extend the go-live time of your project, you'll be better off in the long run by setting all your back-office systems up at the same time.
What is the difference between Sana Commerce Cloud and other mainstream e-commerce solutions?
Unlike mainstream e-commerce solutions, Sana Commerce Cloud is truly integrated with SAP and Microsoft Dynamics. There is no need for middleware, and data syncs bi-directionally, leaving you with a single source of truth and eliminating traditional e-commerce errors. Sana Commerce Cloud was built for the B2B use case, with tailored features that can transform your complex business processes into winning results.
Does Sana Commerce integrate with any other Microsoft Dynamics ERPs?
Yes, we integrate with Microsoft Dynamics F&O, BC, NAV, and AX. If you're migrating from Dynamics AX to a newer Dynamics ERP, feel free to request a demo above.
Experience Sana Commerce Cloud
See our product in action with a personalized demo tailored to your business and e-commerce needs.