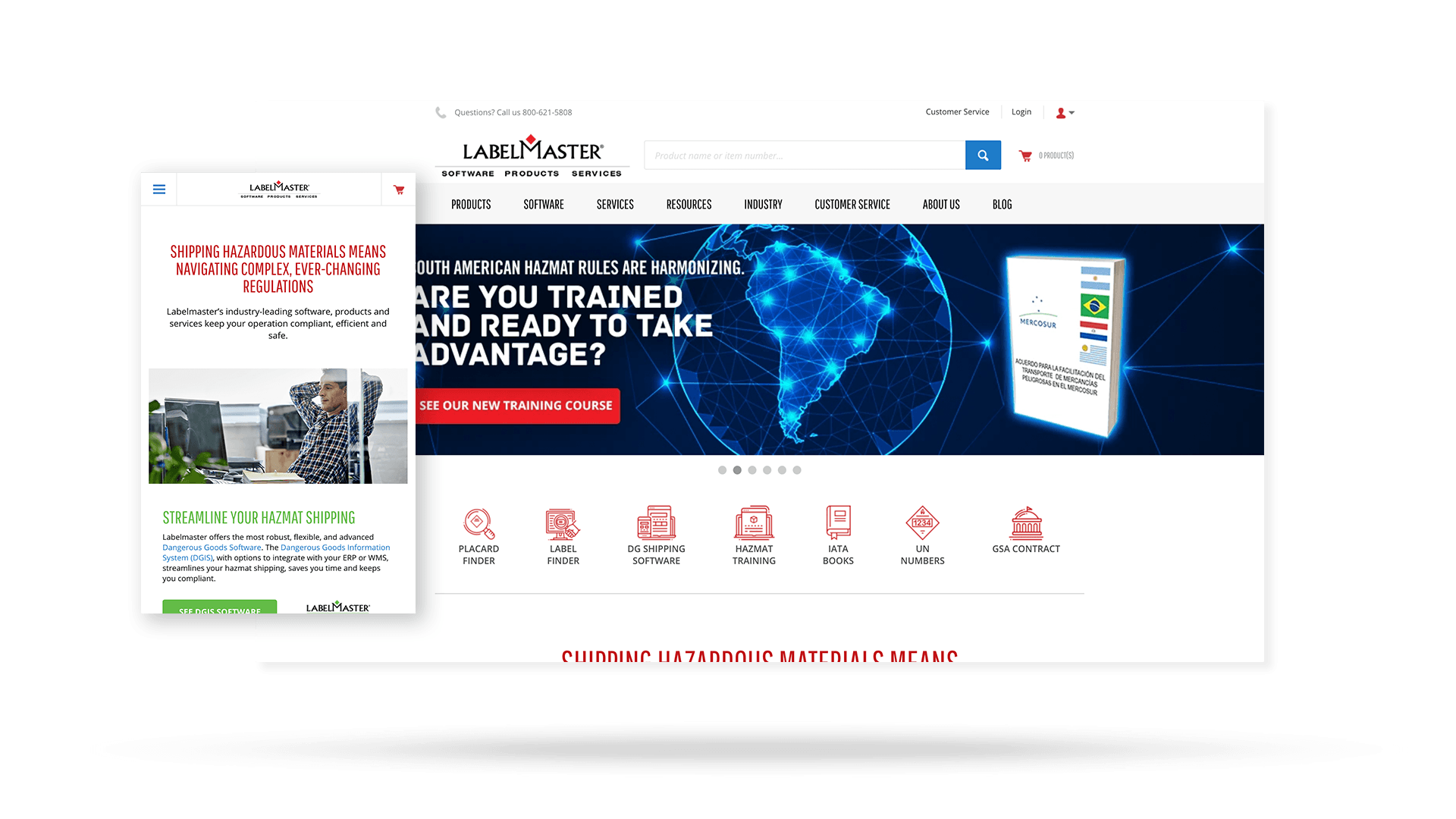 Labelmaster
Learn how Labelmaster reduced time spent on data management by 33%.
For 50+ years, Labelmaster has been the go-to source for companies that need to navigate and comply with the ever-changing regulations that govern dangerous goods and hazardous materials.
Has a comprehensive offering of industry-leading software, products and services.
33%
data management time reduction
10+
years B2B e-commerce experience
100%
integration of all databases
The challenge
Disconnected systems and difficult data management
Labelmaster was an early adopter of e-commerce, first selling online more than 10 years ago. The systems they originally put in place were standalone, heavily customized, and no longer cutting edge.
Labelmaster found themselves operating out of 16 different databases and several systems. They wanted a more comprehensive overview of what was going on with the business internally, and a better way to manage product details.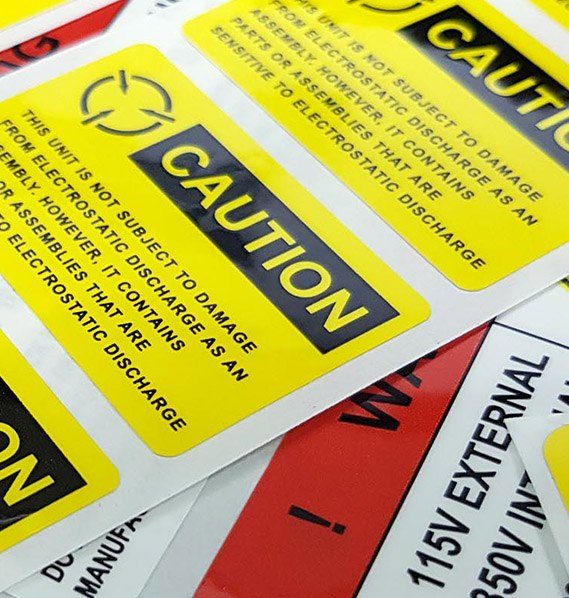 I could look at the web and see one description of a product, and I'd look in my catalog and see something else, and then I'd look at our customer service screens and see a third description, of which in some cases, the three were not in sync.

Michael Kaufman | VP of Production and Technology at LabelMaster
The solution
A single source of truth
Thanks to Sana Commerce's ERP-integrated e-commerce, Labelmaster's Microsoft Dynamics NAV ERP is integrated natively into the Sana online portal. The result? Labelmaster was able to achieve 100% integration of all databases and systems. The new setup cut time the company spent on data management by a third. It also helped improve order processing: now they no longer need to modify or rekey data, Labelmaster has been able to reduce overhead costs.
It soon became apparent that Sana Commerce ticked all the right boxes. "A single centralized data storage, responsive design, the right price point, seamless integration—all these things made it the right solution." Indeed, it was the integration that made Sana stand out for Domus.
Sana's ability to integrate with Microsoft Dynamics, Perfion and other ISVs allows us to improve efficiency and effectiveness since the platform aggregates customer, product, pricing and behavior into one seamless experience.

Robert Finn | VP of Marketing at Labelmaster
The results
More efficient business
Implementing Sana Commerce, Microsoft Dynamics and supporting add-ons has helped Labelmaster become a much more efficient business and take the complexity out of dangerous goods transportation. How? By providing clients with an engaging web portal that lets them search for products, services and software.
Labelmaster started selling online to meet customer demands. By updating their systems, they are able to keep up with changing customer expectations and remain a valued partner to their clients, while also benefiting from increased efficiency, better transparency and stronger analytics.
The whole basis of our system integration is to have one source of truth and to make sure that it all pulls out of the same system. Sana's able to do that for us.

Michael Kaufman | VP of Production and Technology at Labelmaster
Do you want to increase traffic and boost sales?