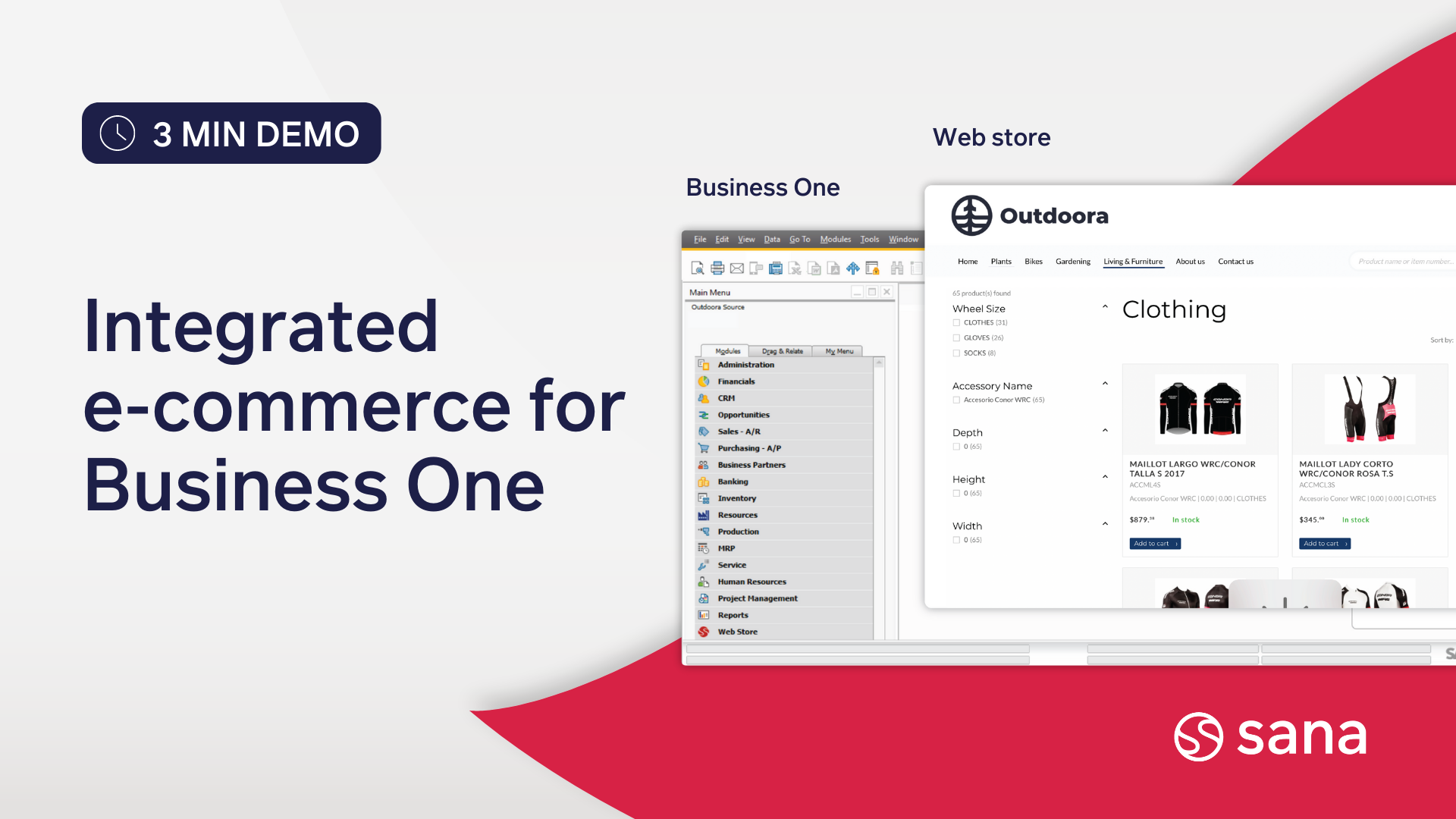 SAP B1 e-commerce: Use your ERP to power online business
Maximize the time and resources that have gone into your ERP with an e-commerce platform built for SAP B1.
Get rid of data silos between your ERP and web store and simplify processes for you and your customers.
No middleware needed: Integrate natively with your SAP B1 ERP.
Built for B2B: Factor in complex inventory management, automated pricing calculations, order to cash cycles, and more.
Show web store data in real time: Keep your customers informed and happy with always-accurate store data.
Speak to a specialist
See features & plans
Get real results in
e-commerce
11%




increase in returning customers
53%




of customers find it easier to order
16%




decrease in average order errors
Sana Commerce Cloud: The only ERP-integrated web store built for SAP B1
Since 2014, our team of developers have been working on the integration between SAP B1 and our e-commerce platform, Sana Commerce Cloud (SCC).
SCC contains a pre-built SAP B1 integration that can be rapidly deployed and removes the burden of managing multiple data sets across various systems. While all this is happening in the back end, the only thing your customers see is perfectly accurate information in the front end.
Read product factsheet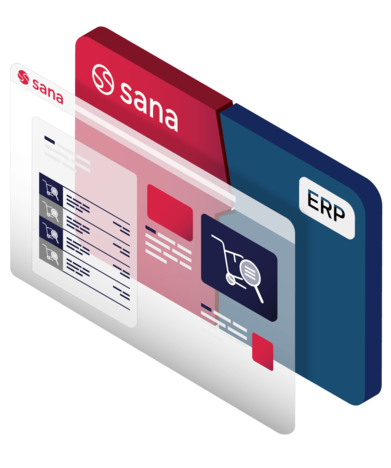 Forget middleware, connectors or add-ons with native ERP integration
Unlike mainstream solutions, Sana Commerce Cloud doesn't rely on middleware or connectors for ERP-web store integration.

With native ERP integration, your ERP and webs tore talk to each other in real time — continuous synchronization and allowing you to manage data solely in your SAP B1 ERP.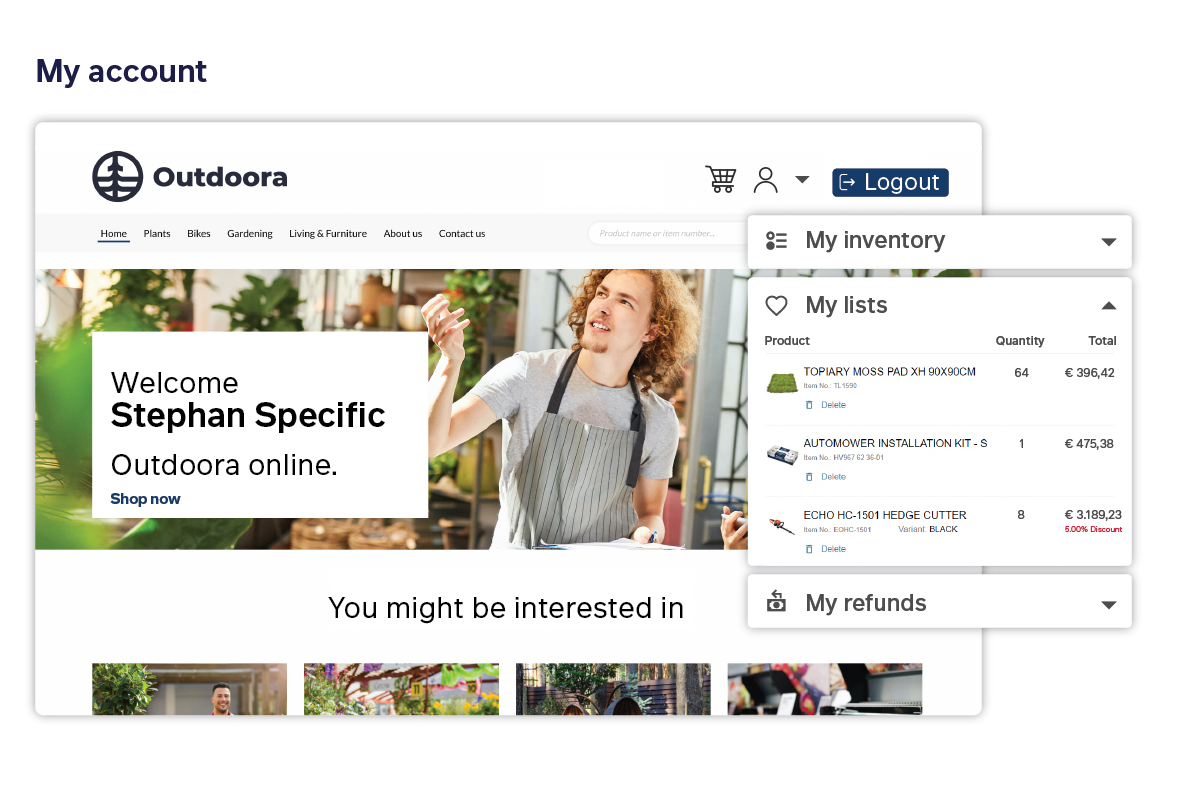 Use your B1 data to create personalized online journeys
Use customer data from your ERP to personalize web store content for specific customers or customer segments.

Plus, benefit from B2B-first features like pricing agreements and discounts, one-click reorder, and more.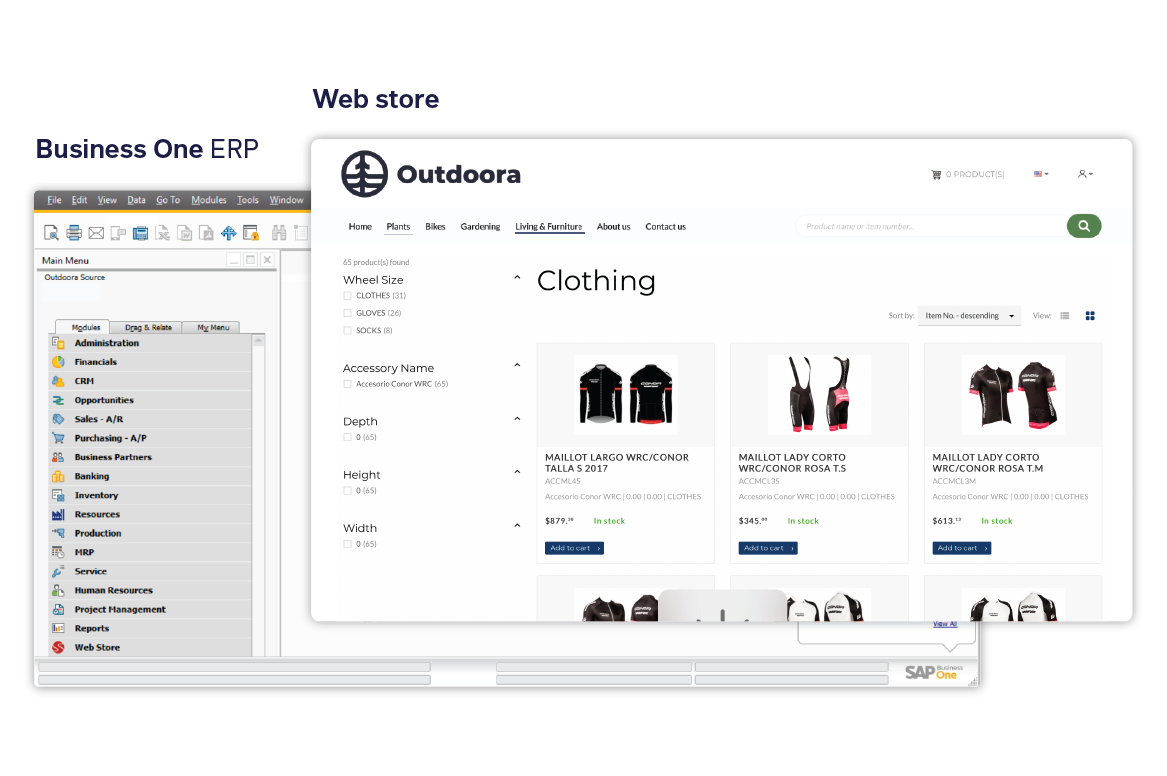 Enter new markets and expand
Deploy multiple stores for different companies or brands in your organization.

Sana Commerce Cloud ensures hassle-free implementation and maintenance, providing language, currency, shipping, and tax functionalities integrated with SAP B1.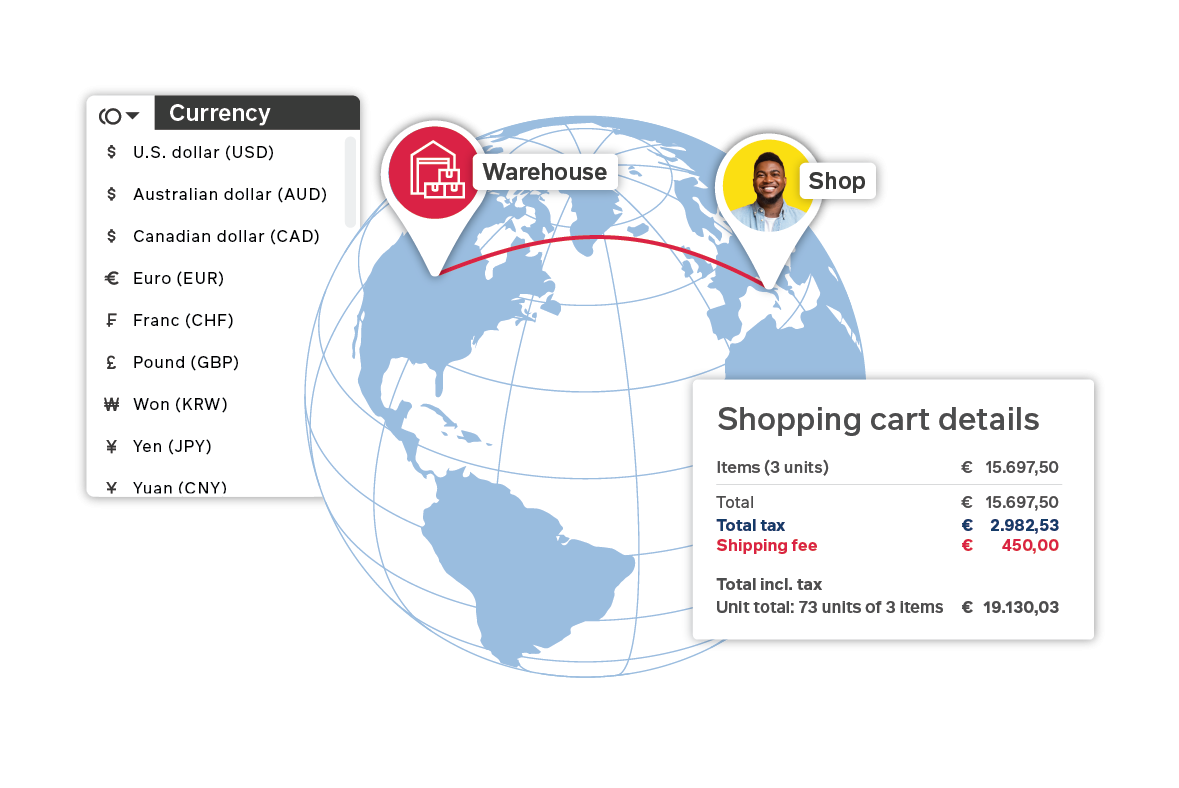 Best-in-class security measures
Sana Commerce strictly follows OWASP's security best practices and does not store sensitive data. Our e-commerce software undergoes rigorous evaluation, testing, and certification conducted by Lionbridge, SAP, and Orange Cyberdefense.

We also have an in-house security team that continuously monitors, tests, and enhances measures to stay protected against threats.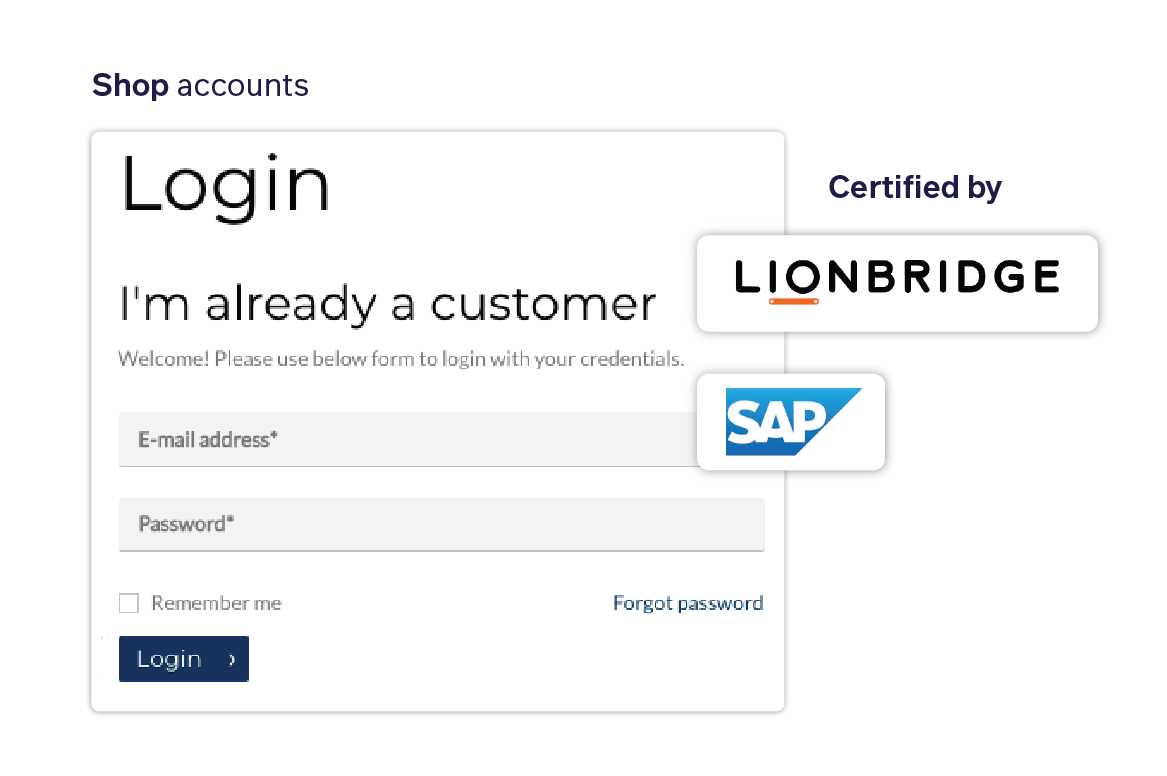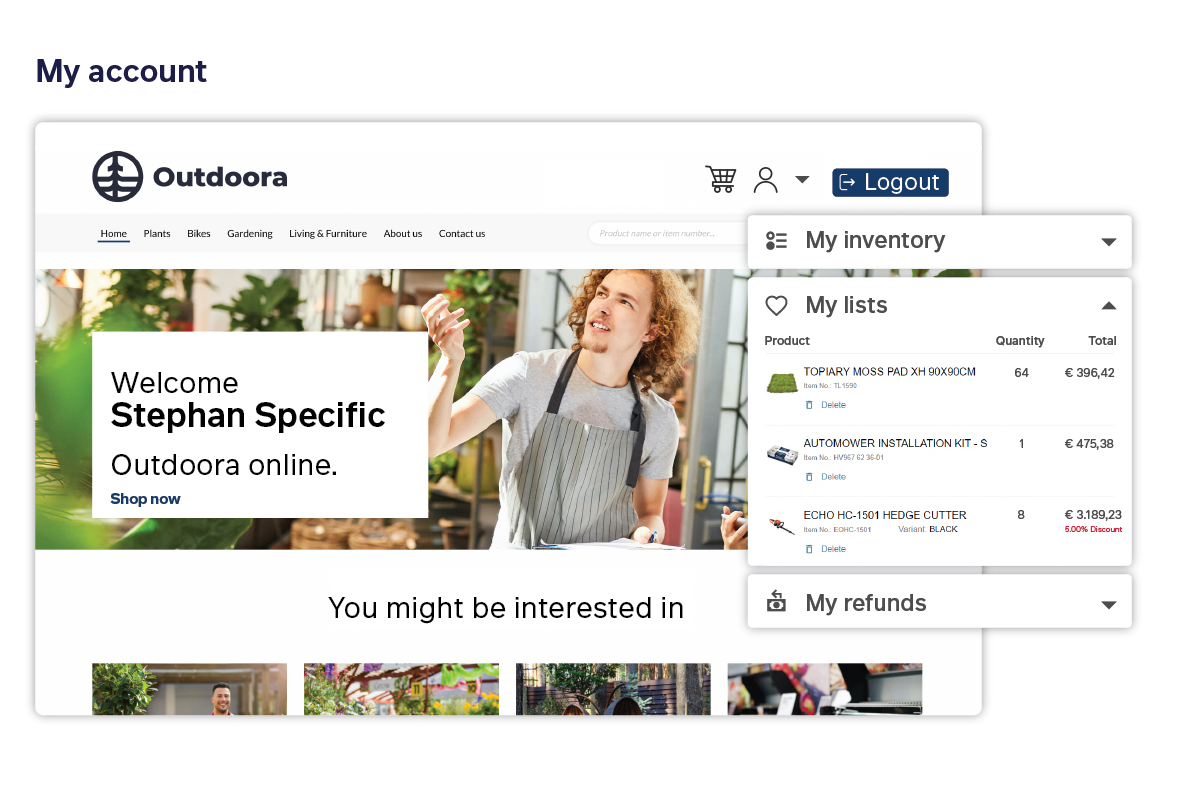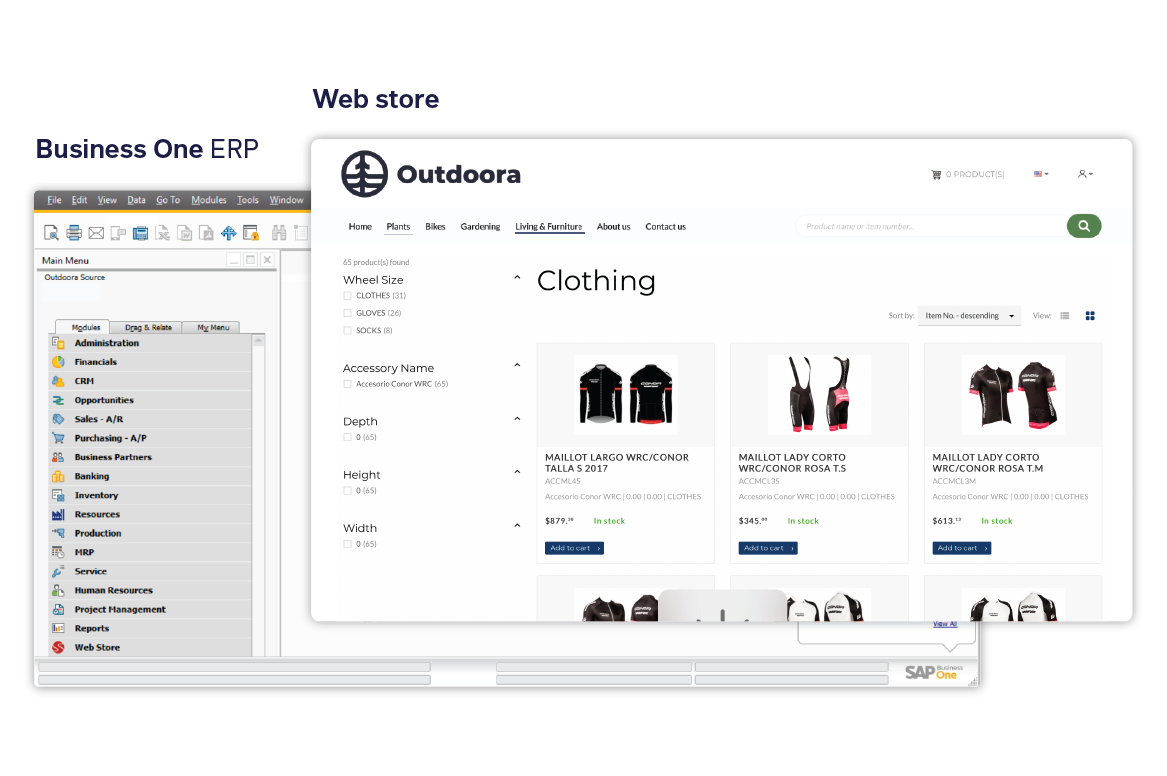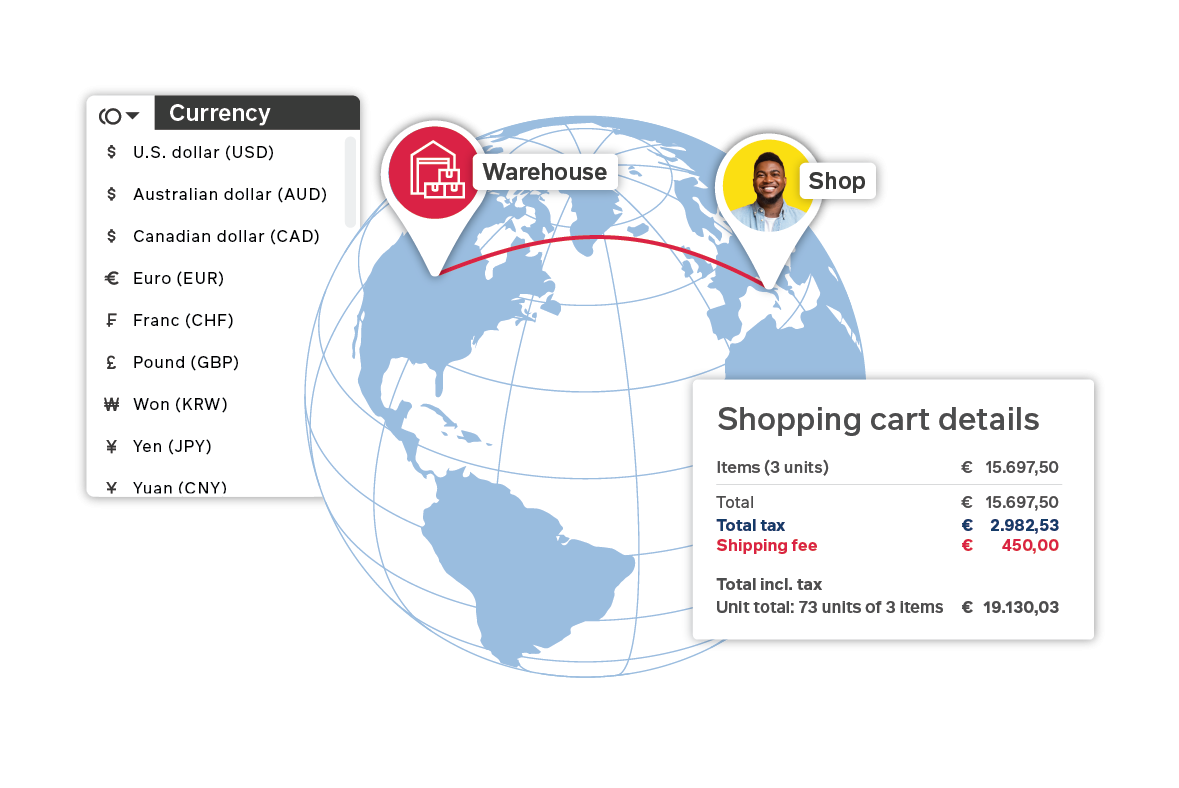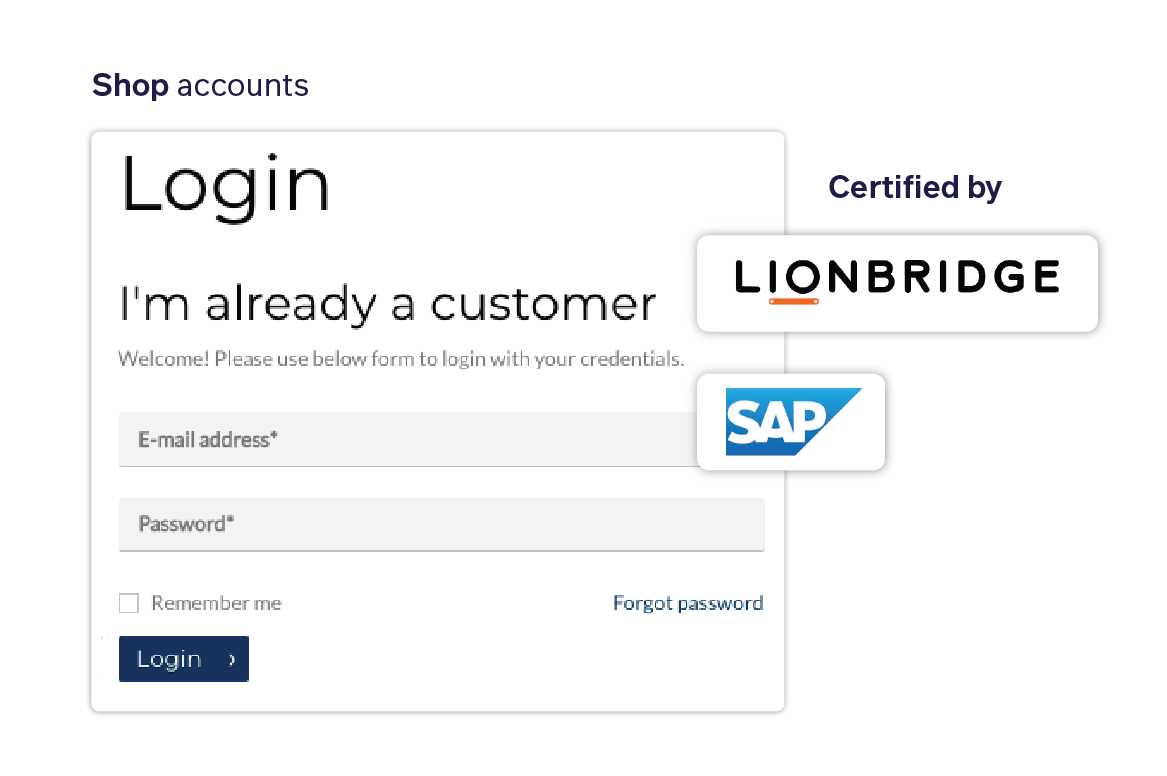 A leading B2B e-commerce platform and certified SAP partner
---
1,500+
customers worldwide
Top 5
best B2B e-commerce platforms on Capterra & GetApp
2022 Gartner Magic Quadrant
Sana Commerce named Niche Player in Digital Commerce
Get an e-commerce consult
Meet with an e-commerce specialist to get a personalized overview on how to transform your digital strategy.
Speak to a specialist
Choose your plan
View our features to learn which Sana Commerce Cloud plan is the right fit for your business.
Extend your e-commerce ecosystem with API-first architecture
Adapt your e-commerce environment to fit your specific needs. Our API-first architecture offers unmatched flexibility, enabling you to construct and deploy B2B commerce experiences effortlessly.
With extension points and add-ons for payment, shipping, PIM, CPQ, CRM, tax determination, and more, we can seamlessly integrate our e-commerce platform into your current application landscape, guaranteeing the experience your customers seek.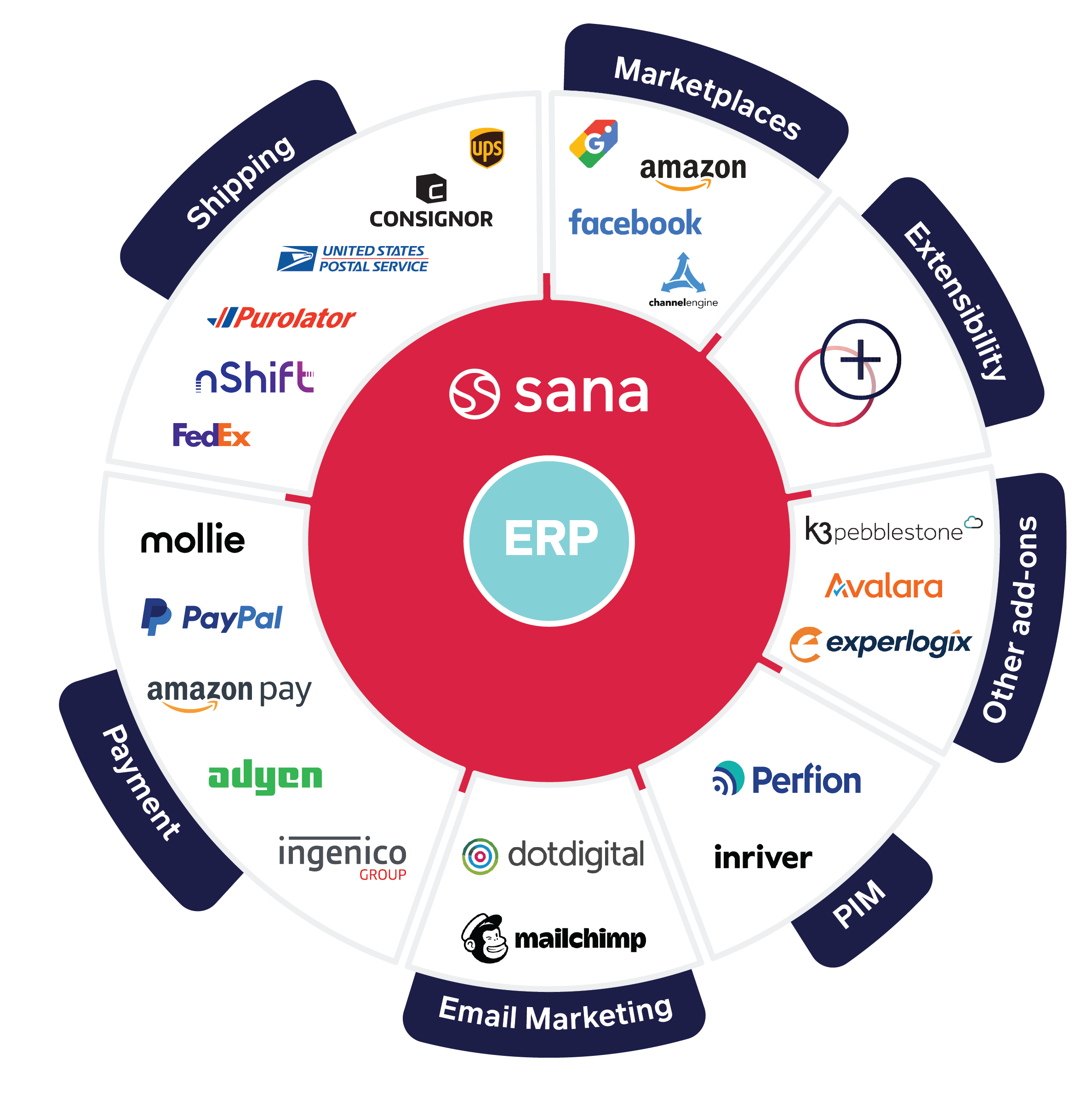 Learn how SAP B1 users are winning with Sana Commerce Cloud
Frequently Asked Questions
What is the difference between Sana Commerce Cloud and other mainstream e-commerce solutions?
Unlike mainstream e-commerce solutions, Sana Commerce Cloud is truly integrated with SAP and Microsoft Dynamics. There is no need for middleware, and data syncs bi-directionally, leaving you with a single source of truth and eliminating traditional e-commerce errors. Sana Commerce Cloud was built for the B2B use case, with tailored features that can transform your complex business processes into winning results.
Does Sana Commerce integrate with any other SAP ERPs?
Yes! We integrate with SAP S/4 HANA and ECC. We also integrate with Microsoft Dynamics 365 F&O and BC, as well as AX and NAV. Request a demo to get a personalized look into how our e-commerce platform will look like for your business.
How much does Sana Commerce Cloud cost?
The cost of our e-commerce platform depends on which plan you choose:
Essential: Introduce your business to the world of e-commerce with a package of standard features. Best for businesses just getting started on their e-commerce journey.
Pro: Expand your business and increase online revenue with more out-of-the-box features and dedicated support. Best for advanced businesses and/or organizations who have already started selling online.
Advanced: Scale your business into new markets with a sophisticated e-commerce solution built to reduce business complexity. Best for enterprises looking to upscale their online business.
The three packages differ in feature and add-on availability, customization possibilities, and support. Learn more about Pricing & Plans.
What is ERP in e-commerce?
Many B2B companies opt for ERP integrated e-commerce when setting up their webstore. This simply means the front-end of your website is informed by the way data is organized in your ERP, eliminating data silos and ensuring advanced automation and customer experience in the process.
Experience Sana Commerce Cloud
See our product in action with a personalized demo tailored to your business and e-commerce needs.