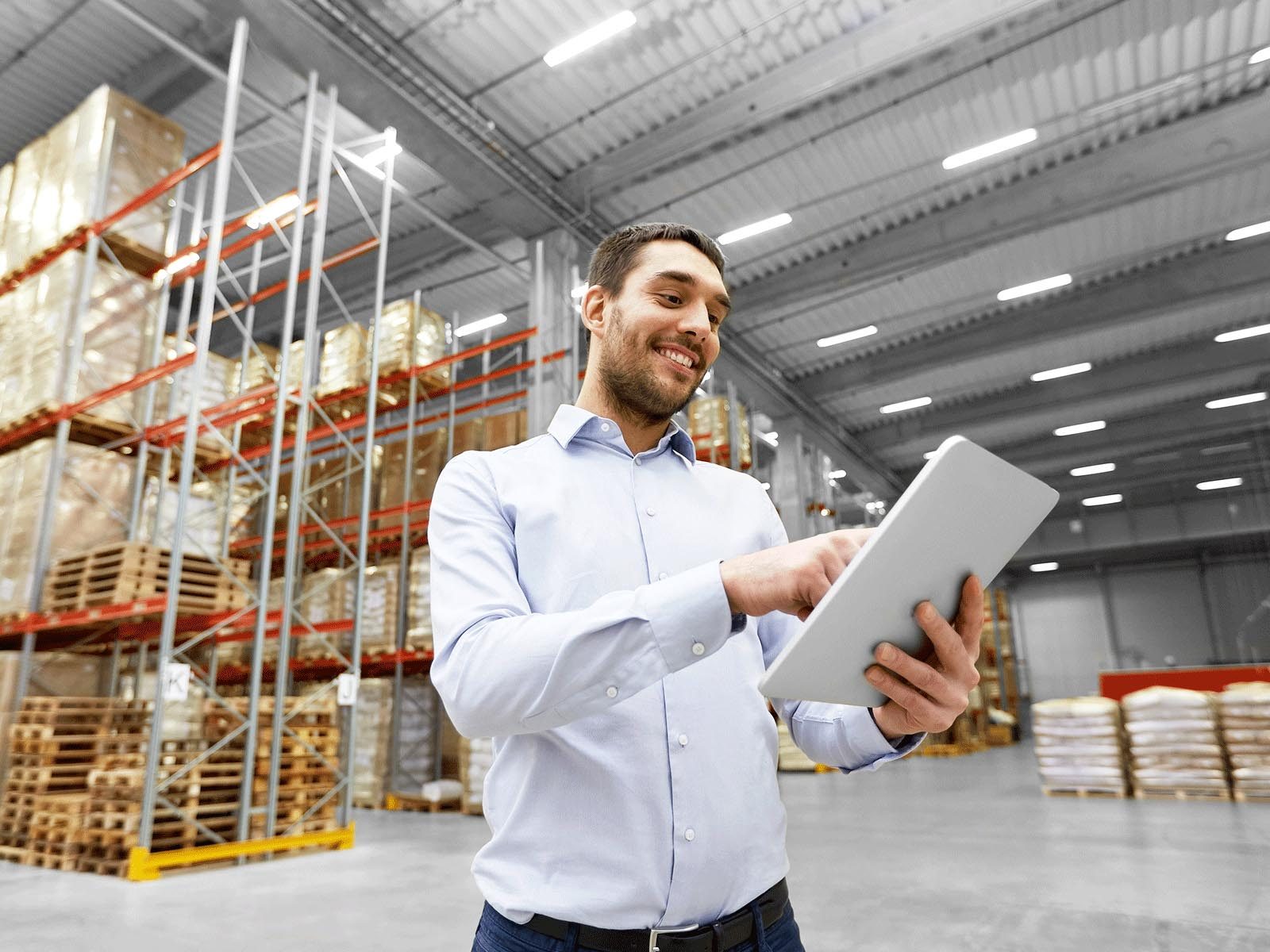 As customer needs get more sophisticated, it's clearer than ever that purely B2B and B2C business models may soon be a thing of the past. For true customer-centricity, as well as for maximal profitability, organizations should be looking toward more flexible or hybrid business models and embracing B2B2C and direct-to-consumer (D2C) e-commerce.
Today, B2B organizations are taking note, especially as the COVID-19 pandemic has made the urgency and demand around e-commerce skyrocket; it has many businesses worried about the quality of consumer confidence and considering more customer-focused approaches.
For quite some time, we've been eyeing the rise of D2C sales, but it's primarily been seen as, simultaneously, a potential threat to distributors and a massive opportunity for manufacturers. In this blog, we'll debunk this myth and dive into what benefits both manufacturers and distributors can realize by selling D2C today — and how to get started if you haven't already.
How much is D2C e-commerce really growing?
Already, some manufacturers have begun to cut the middleman —the distributor or retailer— out of the supply chain and the e-commerce equation. Last year, over a third of B2B consumers purchased directly from a brand manufacturer's web site (citing convenience, product quality and shipping as primary motivators). As a result of selling directly to consumers, 82% of manufacturers have succeeded in improving their customer relationships.
And this should be the focus of D2C sales: your customers.
But manufacturers are not the only ones investing in D2C e-commerce, and D2C sales' rise doesn't necessarily mean that distributors should be worried about becoming expendable.
Already, 61% of B2B professionals have seen evidence that manufacturers, distributors and wholesalers in their supply chain have started selling direct-to-consumer. And according to our 2018-2019 B2B E-Commerce and Digital Transformation Report, another 64% expect to see that trend continue. On the other end of the spectrum, customers seem to agree that D2C e-commerce is on the rise, and here to stay.
Recent data from eMarketer tells us that:
Over 80% of U.S. e-commerce customers expect that they'll make at least one purchase from a D2C brand within the next few years.
33% expect that they'll make at least 40% of their purchases through D2C companies in that same timeframe.
D2C sales will account for nearly $18B in total e-commerce sales in 2020: a 24% jump over 2019.
Why e-commerce for D2C sales?
For starters, we can put things quite simply: B2B e-commerce matters because it's how most of your customers want to buy. This is true whether you're a manufacturer, distributor, or wholesaler (although manufacturers' customers tend to lean more toward e-commerce than the others'). And this remains true whether that online behavior is fully digital, or if it comes with offline elements and starts to take on the form of an omnichannel preference.
But e-commerce isn't just a nice-to-have sales channel that exists to check your customers' digital boxes. Organizations who are investing in and benefitting from a D2C business model, as well as those who have discovered a new revenue opportunity in direct-to-consumer sales, have e-commerce to thank.
In fact, our research also tells us that 48% of businesses selling D2C now are able to do so as a direct result of investing in a B2B e-commerce platform. Another 24% believe their e-commerce investment will allow them to leverage D2C e-commerce in the future.
These insights show clearly that the D2C e-commerce opportunity is certainly ripe, but the conversation around D2C sales remains a bit misguided. Here's a look at how both channel partners — distributors and manufacturers alike— can reap the benefits of D2C sales.
How distributors and manufacturers can both win on the D2C battlefield
In D2C e-commerce, revenue is typically the major benefit taken into consideration when gauging the relative "success" of one business model or another. But there is more value to be gathered from D2C sales (like a better customer experience and stronger customer relationships).
If manufacturers are seen as the D2C e-commerce "winners," thanks to the benefit of larger profit margins and the larger number of buyers shopping online, then we can see why distributors continue to be misidentified as the "losers" in the D2C equation.
But there are many ways they can thrive, and take significant advantage of D2C sales:
D2C sales represent a $6.6 trillion opportunity for distributors.
Nearly half of the manufacturers said direct-to-consumer sales increased brand awareness and boosted lead generation for their channel partners, including distributors.
54% of manufacturers said both they and their channel partners saw growth in sales as a result of D2C e-commerce (by letting distributors and retailers handle fulfillment for larger orders).
27% of distributors feel that letting their manufacturers fulfill orders for lower-volume inventory items lets them focus on selling the products that yield more profitability.
14% of distributors see a benefit in letting the manufacturer test the success of new products via D2C sales before rolling them out to retailers.
The key takeaway here is that D2C sales do drive more revenue overall, but the real opportunities lie in the ability to serve customers in the easiest, most convenient way and in the ability to work together across your supply chain.
D2C e-commerce for manufacturers doesn't necessarily need to look like "cutting out" the middleman, or distributor; both can benefit from a D2C e-commerce strategy that better delegates different kinds of sales approaches to the organization whose business model is most suited to that need. It allows customer relationships to blossom and gives supply chain partners the ability to more easily experiment with what works best for their customers —not just what works for their business.
How to get started with D2C e-commerce
If you're not sure where to start, here's what we suggest: prioritize your customers' experience —across channels and across the buyer journey— to have the biggest impact on your bottom line without having to compete with your supply chain partners for your share of the profits.
A B2B2C to D2C sales guide
Why business models are changing and how to successfully implement D2C