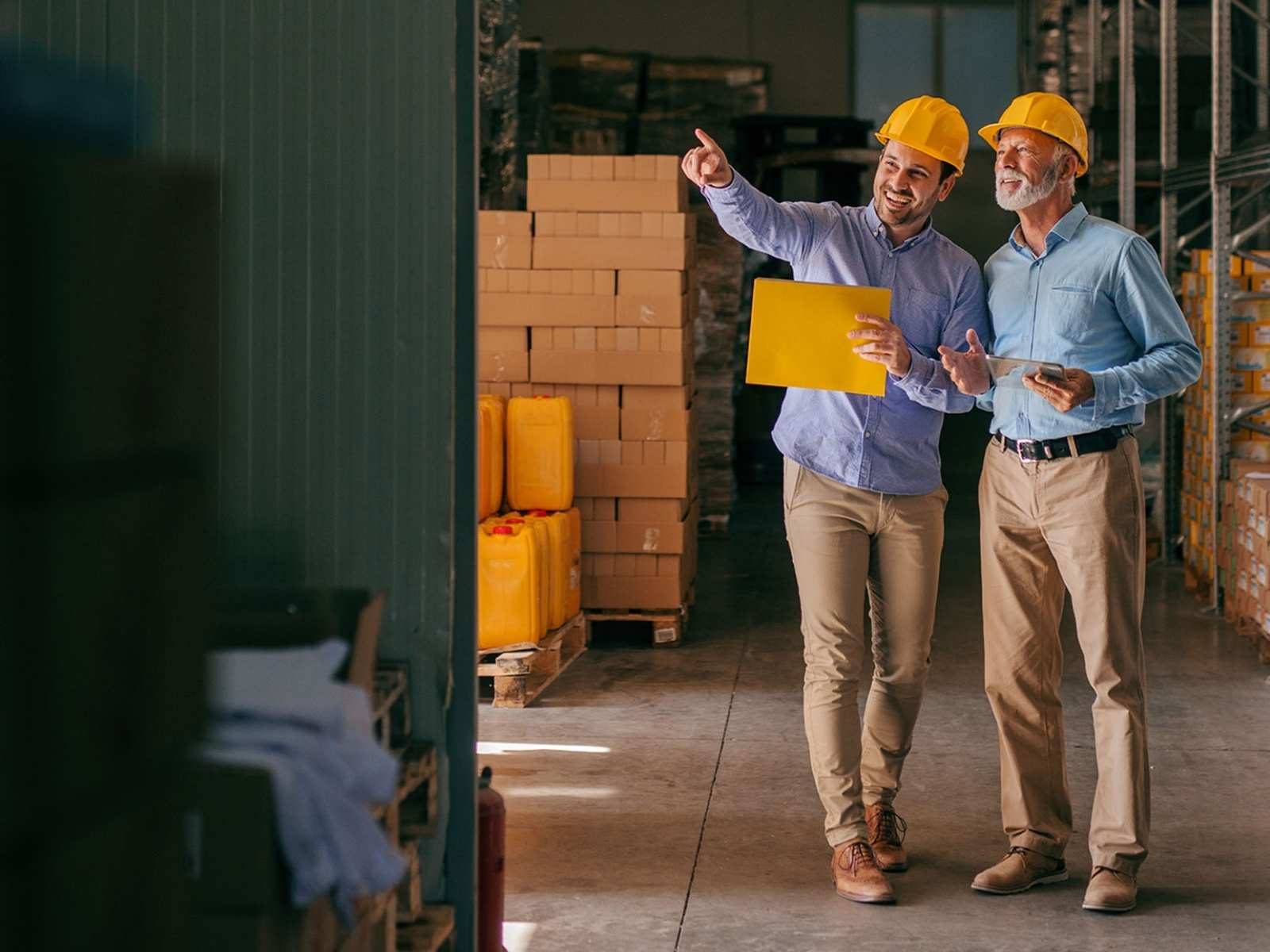 From a high-level perspective, order fulfillment involves storing products, packing these goods after customers place online orders, and then shipping these orders to customers. In other words, shipping and fulfillment rely very directly on your inventory management solutions.

With this detail in mind, modern businesses face various unique challenges regarding e-commerce shipping and fulfillment, including slow shipping speeds, constraints on shipping locations, the complexity of fulfillment software, inefficient returns, damaged products, abandoned carts, and less-than-stellar customer support.
This article will outline practical strategies and best practices that can help you create a smoother shipping and fulfillment process. Let's start by exploring this last aspect in greater detail.
The order fulfillment process
The major steps in the order fulfillment process include:
Receiving products — Receiving involves accepting inventory from suppliers, which includes ensuring accuracy, checking to make sure the stock is in good shape and arrives undamaged, and adding the products to your existing inventory;
Storing products — When storing products, you'll need to maintain organization, which can help prevent errors and save time;
Picking, packing, and shipping products — After customers place their online orders, you'll need to pick the correct products, place them in appropriate packaging to prevent damage, and get the products to your customers promptly;
Processing returns — If a customer sends back their products, you'll need an efficient process in place to accept returns and restock the items(assuming they're not damaged or otherwise defective).
Next, let's explore different strategies that can streamline your order fulfillment process.
Effective strategies for order fulfillment
When it comes to order fulfillment best practices, you'll want to keep the following in mind:
Offer free shipping — Most customers appreciate fast (usually within 24 to 48 hours), free shipping, which can have a significant impact on whether they place an order with you or one of your competitors;
Maintain transparency and responsiveness — Along these same lines, make sure that your customer portal provides basic shipping and return details, as well as how to seek support, are easy to find on your website, and that they're simple and easy to understand;
Maintain product availability — In a customer's eyes, placing an order only to learn that the item isn't in stock can harm your business's reputation;
Streamline picking speed and accuracy — The faster you can retrieve a correct item from inventory and place it into its shipping container, the more time you can spend optimizing other aspects of your order fulfillment strategy;
Harness technology — Integrated software, including cloud-based computing, can help capture, report, and leverage your supply chain performance and help you better understand where you're succeeding and which areas can benefit from improvements.
Next, we'll take a detailed look at some of the different order fulfillment models.
Order fulfillment models
Order fulfillment isn't a one-size-fits-all solution. Some of the most common models include:
In-house fulfillment — Whether your business fulfills small orders or runs a large-scale operation, in-house fulfillment, also frequently referred to as self-fulfillment, involves managing and packing inventory within the confines of your company. Going this route involves securing warehouse space, hiring staff, purchasing equipment, setting up management software, and obtaining workers' compensation and liability insurance;
Third-party fulfillment — Here, businesses outsource their fulfillment needs to a different company specializing in handling the entire order fulfillment process from the start (picking) to finish (returns processing). This option can prevent you from dealing with all the requirements involved with in-house fulfillment and can even significantly reduce your shipping expenses;
Dropshipping — Dropshipping involves selling products produced, stored, and shipped to customers directly from the manufacturer. While you won't have complete control over inventory management and order fulfillment, this model can help you focus more on sales, offer more products, reduce overhead costs, and concentrate on other priorities.
Regardless of the order fulfillment model, let's learn more about shipping costs.
Shipping rates
Many businesses choose to offer free, fast shipping to their customers, which can help boost sales and engender consumer loyalty. To make up the difference and cover the costs, you can increase the price of your products accordingly, whether it covers all or only partial shipping costs, or pay the total amount, which will impact your profit margins.
When determining your shipping rates, it's also essential to keep in mind all the factors in the process, including the cost of shipping materials (e.g., boxes, packaging, and tape), workers' salaries, courier services to collect and deliver your products, and international import and export fees, where applicable.
Best practices for packaging and tracking
Here are several best practices to keep in mind when packaging and tracking your products:
Use proper packaging to protect your items — Customers don't want to receive broken or otherwise damaged goods, so you'll need to make sure they're adequately packaged before sending them off;
Determine box sizes — A big part of proper packaging is using the smallest box size possible for your product(s) since rates are often calculated by dimension instead of weight;
Make sure you have plenty of packaging available — If you don't have a sufficient stock of boxes and other materials, it can delay shipping, which can impact whether or not customers choose to do business with you in the future;
Maximize traceability — Maximizing traceability can help prevent disruptions in your supply chain, ensure customers receive their packages on time and make sure your brand reputation isn't negatively impacted.
Let's talk about how fulfillment services can help facilitate this process.
Fulfillment services
If you're just starting, shipping products yourself can help you maintain flexibility and keep costs down. However, if you don't want to manage shipping, third-party fulfillment services can ship your products to customers and help you focus on other aspects of building your brand.
Businesses that can benefit most from third-party fulfillment services include those that don't have the time to ship products, those that are experiencing rapid growth, and those that no longer have sufficient warehousing capabilities.
Insurance
Suppose you have your own warehouse and handle the order fulfillment process yourself. In that case, it's essential to keep in mind that you'll need to have liability insurance — often called warehouse operators legal liability — in place, which safeguards against inventory loss caused by facility maintenance issues or employee gross negligence.
If you outsource your shipping and fulfillment to a third-party company, make sure that you ask to see a copy of their warehouse operators legal liability insurance. Otherwise, you might be left without inventory and the money to replace it if an accident occurs.
If you don't outsource your fulfillment services, another vital insurance policy to have in place is workers' compensation, which helps your employees receive compensation and recover from illness and other job-related injuries.
Looking for more tips on B2B e-commerce best practices?
Here's how to be B2B e-commerce ready in 2021 and beyond.