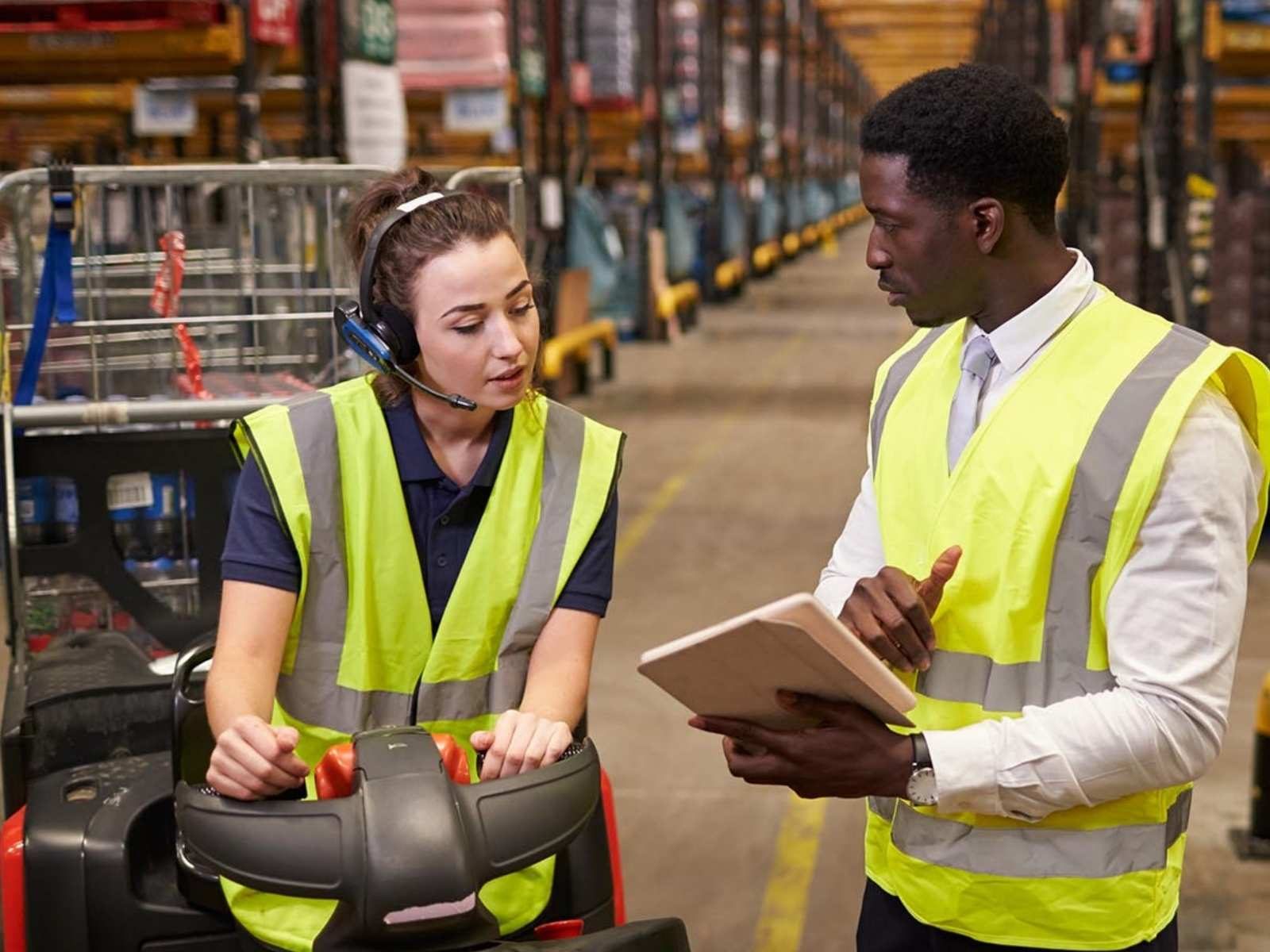 Inventory management is a way to oversee purchases, manage stock, fulfill orders, and analyze product trends. It has been a crucial part of traditional business operations — allowing business owners to see what products are needed, when to restock and which ones aren't selling well. The number of inventory warehouses in the United States is on a steady incline. Because of the growing popularity of utilizing a warehouse to store stock, it is important to focus more on inventory management than ever before.
Most brick-and-mortar stores are only capable of holding so much inventory onsite. On the other hand, e-commerce sites tend to rely on inventory warehouses — allowing them to store significantly more products than a traditional business.
Storefronts may utilize a back room to store their back stock. Others may not even have back-inventory at all, meaning everything they have in-stock is out on the shelves — a problem e-commerce businesses seldom have.
Challenges of e-commerce inventory management
Though it is beneficial, there are challenges associated with inventory management. These challenges include:
Lack of transparency: Transparency within the supply chain is vital when attempting to run a smooth operation. Yet sometimes there is a lack of communication from the supply chain to the e-commerce company about the true state of the inventory. This could be a result of high-demand products that are in low-supply yet are still continuously asked for — pressuring product distributors within the supply chain to fulfill the frequent requests but have no product to do so.
Lack of useful data: To grow as an e-commerce business, one must be able to understand specific data points such as what items are selling the most/least, how inventory fluctuates over time, what items continuously need to be reordered, and what products should be ordered less often — all of which is data that can be difficult to gather without the right tools.
Not being able to scale operations: Scalable e-commerce operations means the ability to sell products on additional platforms and work with vendors, rather than just relying on your own. Being scalable is a great way to generate profits and increase your customer base. However, this can be difficult to do when you don't have a hand in inventory management. The more channels products are being sold on, the more important it is to be able to implement an inventory management system that works best for you.
Overselling: Overselling is the process of selling more products that you have in stock or that can be delivered.
Overstocking: Overstocking happens when a company purchases too much of one product that doesn't sell well or isn't necessary to have that many of.
This is why it is beneficial to invest in a scalable e-commerce platform for your business to help manage the above downfalls associated with inventory management.
Benefits of e-commerce inventory management
Though there are some potential drawbacks, many e-commerce platforms choose to focus on the benefits of inventory management instead. Benefits of e-commerce inventory management include:
Customer retention: When a first-time shopper has a good experience with your company because you have what they're looking for, it can increase the odds of them returning for future purchases. This can not only help to retain your current customers but bring in new ones as well.
Greater oversight over inventory: Inventory management allows you to see when it is time to restock products you're low on and what products might be considered wasted-inventory or dead-stock. If you find that you do have inventory that isn't selling well, this would be the time to liquidate the items and reduce their price to help increase the odds of the items being sold. It's no secret that consumers are attracted to sale items; creating this sale section can help increase the shopper's experience by providing them with a variety of items to shop from at various prices.
Improved efficiency: Being able to better control inventory allows for a smoother, more efficiently run business.
E-commerce inventory management best practices
There are many practices that business owners can implement when determining a way to better their current inventory management needs for their e-commerce store.
Use inventory management software
Inventory management software is one of the essential technologies required for successful e-commerce businesses. Investing in an inventory management system is a great way to ensure your daily inventory operations run as smoothly as possible. An inventory management system is "a combination of hardware and software technology, which tracks and manages product inventory, product sales and other production processes." Without this implementation, business owners and those in inventory control may struggle to manage inventory accurately without the right solution in place.
Aside from being able to accurately manage inventory, these systems can also help with order management as well. Order management is a part of the inventory management system that "enables customer order entry and processing." Without the help of an order management system, it could make order tracking and processing more difficult to track.
Choosing to utilize the help of an integrated e-commerce platform can connect an inventory management system to all the other digital systems involved in sales management, CRM, ERP and analytics to power better, faster decision making and streamlining fulfillment.
Use past sales for forecasting
Through sales forecasting, users can review the data gathered from past sales reports to help determine projected sales numbers and even prepare for sales that increase during specific seasons — ensuring they have enough inventory to support these sales trends.
Referring back to business's Google Analytics and Google Trends reports is an alternative way to gather historical data if a business does not have current access to sales reports with their current system.
Prepare for seasonal changes
Most retailers know that different times of the year can significantly impact sales, especially those in industries that sell seasonal products like fashion and home decor. Because of these changing trends, it is important to be able to prepare your business both inside and out for the upcoming sales boosts. An inventory management system can aid with this process by allowing users to see when their customers begin seasonal shopping, how long it lasts for, what they spend on average, and what items they're buying the most (specifically during that time of year).
E-commerce companies can prepare for seasonal change by taking advantage of the downtime and using it to make sure they have all the tools they'll need to succeed.
Stock popular products
Keeping up with industry trends is a must if you want your business to succeed. Knowing what your target consumers are shopping for and being able to supply their demands is required if you want to uphold an ever-growing customer base. If not, this could result in a loss of customers and even create a bad name for your business. This is why it is important to utilize a product data management system (PDM) other than for sales forecasting. This system can also allow you to look back on the most popular items and the ones that weren't. Instead of stocking up on equal numbers in both items, keep less stock of the items that aren't as popular.
Track customer information
Direct-to-consumer (D2C) e-commerce requires organizations to have superior data on all fronts; inventory management systems that facilitate integration with CRM and customer behavior tracking can be a powerful way to improve service, satisfaction and retention when deployed strategically.
Tracking trends and recording customer information (what they buy, how much they tend to spend on an average visit, etc.) are just a few ways to keep a record of data insights that can benefit e-commerce businesses. Doing so can help with the overall inventory process by showing business owners what products their returning customers tend to shop for the most — meaning they should ensure this item stays in stock.
One way to track customer information, even if you don't have an item in stock, is by creating a waitlist. Inform the customer that although you may not have that item in stock at the moment, you are more than willing to reach out as soon as it is. Acknowledging the customer's needs is a way to retain their loyalty and make them feel valuable, even though their request wasn't fulfilled.
E-commerce challenges have a big impact on your customer relationships.
Find out how to improve your customer relationships in 2021 with The Manufacturing & E-Commerce Benchmark Report.