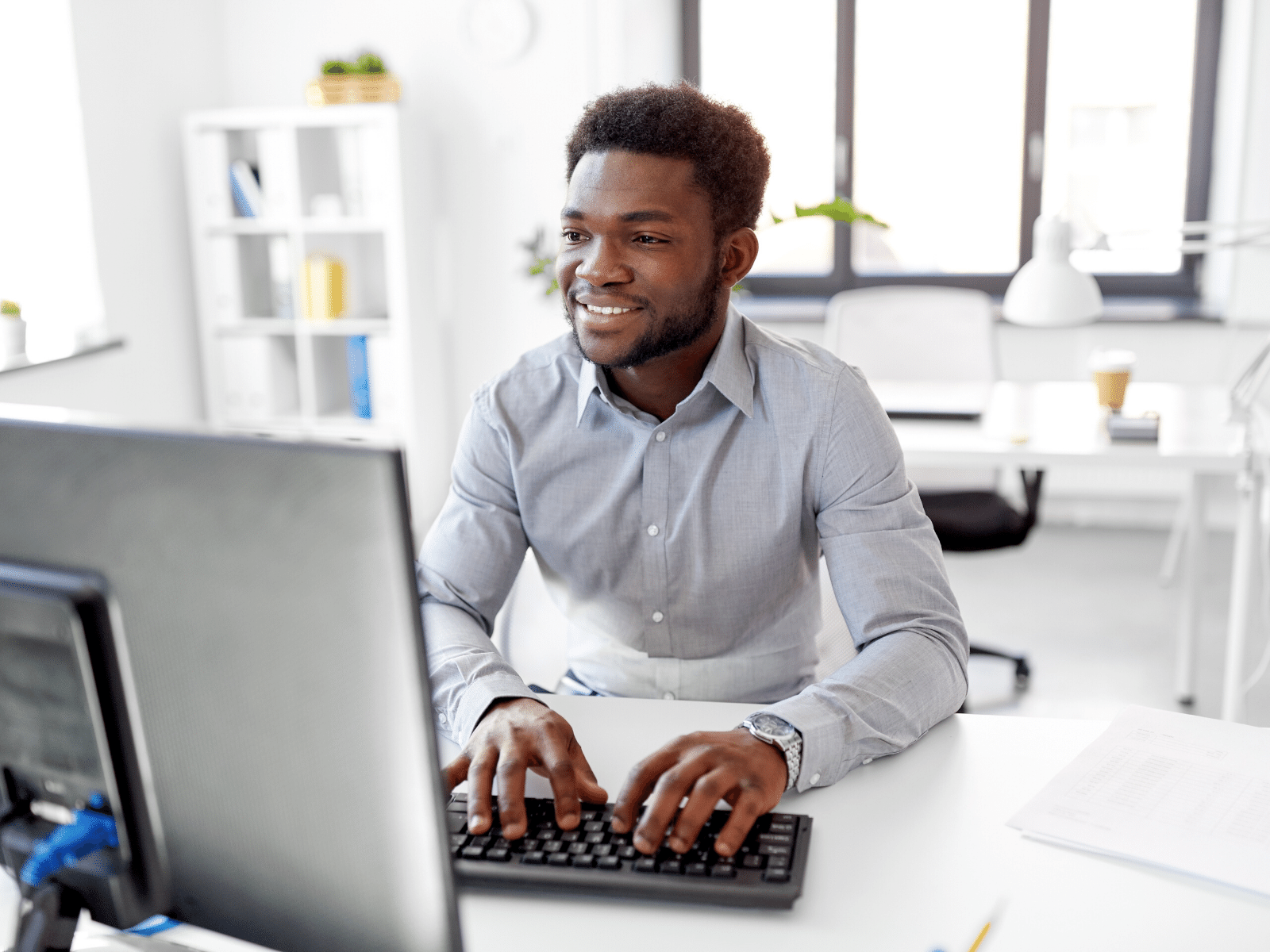 Enterprise Resource Planning (ERP) is software that can combine the facets and processes of a business into one integrated system. This platform allows different business management applications to work together. Many back-office functions, such as Information Technology (IT) services, inventory software, warehouse management, and HR functions can be completed harmoniously with the use of ERP software. When ERP is paired with e-commerce, they work as one, and you benefit from a single, unified data hub that eliminates silos.
With the implementation of ERP software, your e-commerce website is more manageable and easily organized with a streamlined order process. For example, a customer adds an item to the cart, then completes the checkout process. ERP software then sends the customer a confirmation email, pulls the item from your inventory data, and creates a shipping label. The software may also send the customer a tracking email and update your finance functions to show the profit you made from the sale.
With ERP software, your customer is kept in the loop on the sales process. Your business benefits from the software because your inventory data remains accurate and organized throughout the sale and each step of the process is automated.
Discover the 40+ benefits of ERP-integrated e-commerce
Download our white paper
What resources does ERP integrate?
With an ERP solution, your e-commerce platform can integrate a variety of software programs and applications so they run together seamlessly. There are many types of ERP solutions available, but the most common and useful that many businesses benefit from include:
Dynamics 365: With this ERP software, you can track leads, automate field service tasks, and improve your business operations over a mobile or online platform.
E2 Shop System: This ERP system is built for machine and job shops and offers to estimate and accounting integration, as well as resource planning and customer management and analytics assistance.
Workday: As a cloud-based ERP system, Workday helps global businesses organize and maintain HR functions, financials, new hire and onboarding tasks, and accounting processes.
Odoo: Large businesses can easily manage customer databases, communications, and relationships, as well as HR tasks and accounting functions with the Odoo ERP system.
ERPAG Software: Small and mid-size businesses in many industries can benefit from integrating this ERP system into their e-commerce operations. It assists with inventory management, analytics, accounting, shipping management, and reporting.
Many businesses are hesitant to integrate this software into their daily processes and procedures due to the potential for business interruption. However, most ERP software systems integrate with a business's current software, making the transition simple to complete with minimal downtime.
A breakdown of ERP components in e-commerce
When you leverage ERP software with your e-commerce functions, it can make many tasks simpler and faster. The specific functions ERP software can assist with depends on the type of business you own and the software you integrate. However, most ERP software helps with:
Order placement: ERP software can assist in the order placement process by automatically setting into motion the next steps, such as calculating the shipping costs or creating a shipping label.
Customer updates: With ERP software integrated into your e-commerce platform, automatic communications are sent to your customer, such as when an order is received, an item has shipped, or an item has been delayed in the shipping process.
Simplify changes: An online sale can be labor-intensive for many businesses but ERP software can assist in changing prices within product categories, making it easier to mark down several item categories.
Inventory details: When an item is purchased, an ERP system can automatically change the inventory count which prevents customer orders from getting to completion if an item is out of stock.
While an ERP system helps you on the back-end, you can still customize your front-end using headless commerce seamlessly so customers don't even notice a change. By automating these systems through ERP integration, your online business runs more smoothly, preventing customer disappointment and ensuring your inventory and accounting reports are accurate and up-to-date.
What types of businesses benefit from ERP?
While small and mid-size businesses can benefit from ERP, it's more common for large-scale operations to implement these types of solutions. Not only are ERP solutions costly, but they also require in-depth communication between several different channels and entities, including accounting, data, product development, and customer service departments.
These large corporations find that their e-commerce practices can easily get out of hand once they start to experience a high velocity of sales. It's easy to lose track of inventory or allow customers to fall through the cracks without communication. ERP solutions are helpful for these large businesses because these functions are automated.
The security of customer information and data is still important when integrating an ERP solution into current software and processes. While many ERP processes are automated, employees are still responsible for ensuring proper procedures are followed and the online customer experience is seamless and safe.
Benefits of making ERP and e-commerce work as one
ERP solutions offer many benefits to a company's online ordering processes and procedures, including:
Ensuring stock is sufficient: Hand-keying stock can lead to human errors and wastes employee time. ERP solutions automatically update stock, ensuring these numbers are accurate and current.
Simplifying order tracking: Customers want to know where their orders are and when they can be expected. An ERP solution updates order tracking and automatically alerts customers on the whereabouts of their orders as needed.
Automating accounting tasks: By automating accounting tasks, the potential for human error is eliminated. An ERP solution that assists with accounting can ensure your business turns-in accurate numbers to the Internal Revenue Service (IRS) each year, reducing the likelihood of tax errors.
Handling increases in demand: If your business has a sufficient ERP solution, you won't have to worry about increased sales or e-commerce traffic. ERP software can continue to automate services for you without the need for additional staff.
If you think you're ready to implement an ERP solution for your e-commerce practices – or if you're considering re-platforming — your online business can flourish. With automated inventory updates, order tracking, and accounting, an integrated ERP solution can help you take online sales to the next level without increasing your employees' workload.
The benefits of ERP integration
See  how you can take e-commerce to the next level.