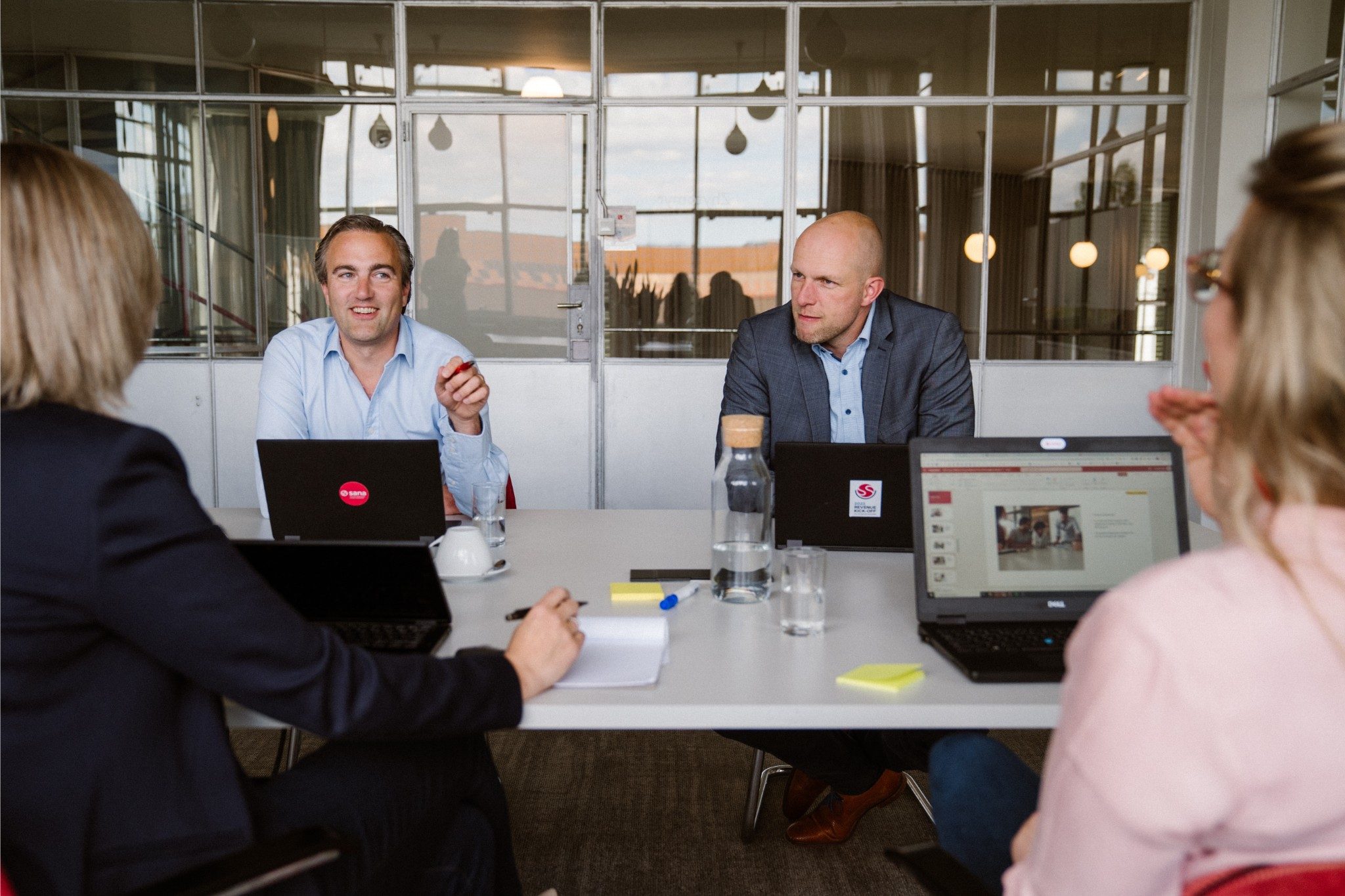 So, you're moving ahead with a new ERP implementation. At the same time, you want to get your e-commerce project set up as soon as possible.
You're waiting on the ERP implementation so that you can shift your focus to your e-commerce project to start planning for the future of your business. The only downside is that it will take months before you're up and running with your new ERP system.
Good news: you don't have to push off or delay your e-commerce project because your ERP implementation isn't done.
This blog will detail:
By the end of this article, you should be fully informed (if not, convinced) as to why an ERP implementation with e-commerce integrated solution, like the native ERP-integration of Sana Commerce Cloud is the best investment for the future of your business.
Let us put this into perspective for you:
It's time to take your car to the garage for a regular inspection. Lately you've noticed your engine light has come on and your wheels are looking worn down. You plan to keep this car and want a reliable and safe vehicle. Naturally, you're going to want the best for your car and your family and have everything checked out at once. Or are you going to waste time and effort going to the garage on two separate occasions?
It's just like having made the investment in an ERP implementation project. You know that you're going to want to start or change your e-commerce site as soon as it's done. So why push off or delay your e-commerce project? It's the perfect time to combine.
Implementing a new ERP and e-commerce solution for first-timers
Companies that implement technology-driven solutions recognize digital transformation as a priority. Since B2B buyers purchase a majority of their products online, organizations must stay attuned to the ever-evolving needs of their customers in order to remain future-proof. Organizations that get ahead are those that:
Meet the modern customer's preference for e-commerce
Offer strong online user experiences
Remain agile and technologically enabled
This is where B2B e-commerce comes in.
B2B e-commerce allows for a company to tap into more business opportunities, improve sales, lower costs and much more. Learn how to start your e-commerce project and the biggest mistakes to avoid in our Guide to B2B E-Commerce. If you're setting up an e-commerce platform for the first time, it's important you know how to drive e-commerce success. It's equally important, however, if you're considering a different solution.
Implementing a new ERP and e-commerce for your legacy stack
Thinking about what's next after your new ERP platform implementation? Chances are that it's time to invest in a new B2B e-commerce platform. Whether your business has a platform that's outdated and doesn't meet your business needs anymore, there are six telltale signs it's time to replatform your B2B e-commerce site.
Maintenance costs and operational efficiency: Are you spending too much time, money and effort on your current platform?
Scalability: Is your e-commerce platform struggling to scale with your business?
Customer experience: Is your online customer experience falling short?
B2B use case: Are you missing key B2B e-commerce features and functionalities?
Changes in your organization's tech infrastructure: Do you have plans to overhaul large parts of your business software ecosystem?
Security issues in your current e-commerce platform: Have you experienced more bugs and threats recently?
An ERP won't solve all your problems, but having both an ERP and e-commerce platform that meets your needs is more likely to.
Investing in a cloud-based e-commerce solution
Organizations that have tapped into investing in an e-commerce platform might be looking to take their business one step further, such as moving to the cloud. Implementing a SaaS-based solution (Software as a Service) can be complex but can not only help you save costs, but also improve your business efficiency.
Cloud-based SaaS solutions offer the following benefits for your business in today's ever-changing tech landscape through:
Lower TCO (total cost of ownership) – and you have a better overview of all costs involved.
Scalability & Agility – it's scalable for rapid growth and accessible for remote-working.
Automatic Updates – routine updates mean your tooling grows with your business.
High security – SaaS platforms adhere to high security standards and rigorous testing.
Sustainability – Cloud-based solutions produce fewer carbon emissions and are therefore more sustainable and better for the environment.
Thinking of replatforming?
Get our free replatforming guide.
Benefits of ERP with e-commerce
Implementing an ERP in tandem with an e-commerce site allows for several benefits:
Giving your business a fresh start
A clean slate makes it easier to build a strategy that is structured and allows for clarity within an organization. Your business has a chance at a complete rebranding, but from both an inside (through the ERP) and from an outside perspective (your e-commerce site).
Up-to-date functionalities
It can become difficult to keep up with buyers' expectations and needs both through e-commerce as well as in terms of speed and efficiency. Customers' lives become easier by having an updated e-commerce platform that includes key features like comprehensive search, personalized assortments, order tracking functionality, and online payment options. An ERP that can keep up with these features is necessary to make it work.
ERP processes in line with e-commerce solution
Many ERP processes are outdated. There must be alignment whether implementing a new ERP or a new e-commerce solution. A key benefit of doing so in parallel with each other is that it presents the opportunity for a business to digitize processes in alignment with one other. It allows for a business to step back and re-evaluate current ERP processes to decide on the most efficient way forward.
Optimize ERP infrastructure to make full use of e-commerce
Running the ERP and e-commerce implementation in parallel allows flexibility. A business is better able to optimize the set-up of the ERP in a way that makes full use of the e-commerce solution, and in a way that works for the business. If not done in parallel, an organization runs the risk of missing out on key elements that the intake process of the new ERP or e-commerce solution.
New sales flow for internal employees
Your salespeople can make use of the e-commerce solution instead of the ERP which creates a better experience and reduces complications for both employees as well as customers. Providing your salespeople with a platform they can rely on, instead of needing to look in the backend (ERP) for basic functions.
Provide your customers with the online buying experience they expect can help you process orders faster, with more accuracy and with less reliance on offline customer support teams. It's a win all around.
Downsides of going live with your ERP and e-commerce at the same time
Running an ERP implementation alongside the implementation of an e-commerce platform isn't all sunshine and rainbows – it involves hard work. Some hurdles to consider include:
There might be longer project run times
Reasons such as gaps in data and incomplete business processes contribute, but this is often dependent on your ERP and e-commerce solution provider.
Unanticipated customizations in the ERP
Customizations of the ERP which were not captured in the initial requirements assessment can affect the way in which the e-commerce solution is built. If this is not captured early enough in the project stage, it might delay the process of the e-commerce implementation.
Chance of e-commerce data loss
When the ERP data is refreshed without a back-up, this can result in losing data. A simple way to overcome this to ensure the right safety nets and data back-up and storage procedures are in place so that no important data gets lost in the process.
Shifts in priorities and a change of focus
As the length of an ERP implementation can take anywhere from a few months to a few years depending on your business complexity, priorities can shift during this time. It can therefore become unclear which project to focus on. Multiple stakeholders working on different projects within the same ERP environment can cause conflicts.
Teams that take ownership of e-commerce implementation and ERP implementation are different. To overcome this, it's important to assign clear roles and project managers for each to ensure a smooth roll-out and transition.
Why is ERP integration important in e-commerce?
Your ERP system is a complex. Depending on your industry, it could be where you manage business-critical logic and data concerning your ordering processes, accounting, supply chain management, procurement, and so much more.
With ERP e-commerce integration, your customers are kept in the loop during the entire sales process. Your inventory data remains organized, accurate, and reliable 100% of the time, from one single hub. Integrating your ERP and e-commerce platform is a must if you want to:
Save company time
Simplify order tracking
Automate tasks
Handle increases in demand
Scale your business
ERP integration can help you take online sales to the next level without increasing your employee workload. There is a lot of data and logic stored in the ERP that you need to use if you want your web store to accurately reflect all your commercial processes. For future-proof growth, you need future-proof solutions – that's where ERP-integrated e-commerce comes in.
Implementing a new ERP, but happy with your current e-commerce platform?
Are you working on a new ERP implementation, yet happy with your current e-commerce platform? It's an adequate solution for the time being. Still, we recommend future-proofing your business and making a decision that will suit your business in the long run.
You should consider changing your e-commerce platform:
To start over with a clean slate
For the most up-to-date and latest functionalities
To future-proof your business processes
To optimize your ERP infrastructure to make full use of your e-commerce functionalities
Implement a seamless solution for internal sales employees to use instead of the ERP
Frequently asked questions
Why is digital transformation in e-commerce necessary?
If it's not broken, don't fix it – right? Most business leaders today don't think so. Across all sectors, organizations have felt the impact of a pandemic, followed by political and socio-economic instabilities. An investment in digital transformation is also an investment into future-proofing your business. The more agile your strategy, the better your chances for sustaining growth through all kinds of disruption.
When to implement (or upgrade) your current ERP system?
Either you want to implement a new ERP system or are looking for a SaaS solution to modernize your current ERP platform. You want to make the change because the current one isn't meeting the needs of your business. Implementing a new ERP system means improving efficiency and increasing productivity within your company by streamlining and automating processes. An ERP system will add many benefits for your business:
Provide data visibility and ensure transparency and accessibility.
Streamline business processes to eliminate the need for manual updating and order entry.
Improve customer satisfaction by simply keeping their orders up to date.
Increase ROI because although ERP systems are expensive to implement, there's almost a guaranteed ROI where your ERP pays for itself.
In other words, you're modernizing and setting up your business for success.
Can I integrate my ERP, PIM and online store?
The short answer is yes. And we 100% recommend doing so.
Your ERP system contains and shares master data;
Your PIM system creates categorized content that can be used for multiple distribution channels;
Your integrated web store brings it all online so your customers can find and order what they need.
Together, you could say it's the ultimate online sales triumvirate.
What are the benefits of an ERP-integrated e-commerce solution as opposed to using a mainstream solution?
With an ERP-integrated solution, all changes to your ERP data appear immediately in your web store and vice versa. Our solution is built into your ERP and does not rely on third-party connectors or middleware.
Sana Commerce Cloud processes all your information in one place, eliminating redundancies, inconsistencies and the need to manually maintain more than one set of business data.
Undergoing a Dynamics or SAP ERP implementation?
Want to go live with your e-commerce platform as well?