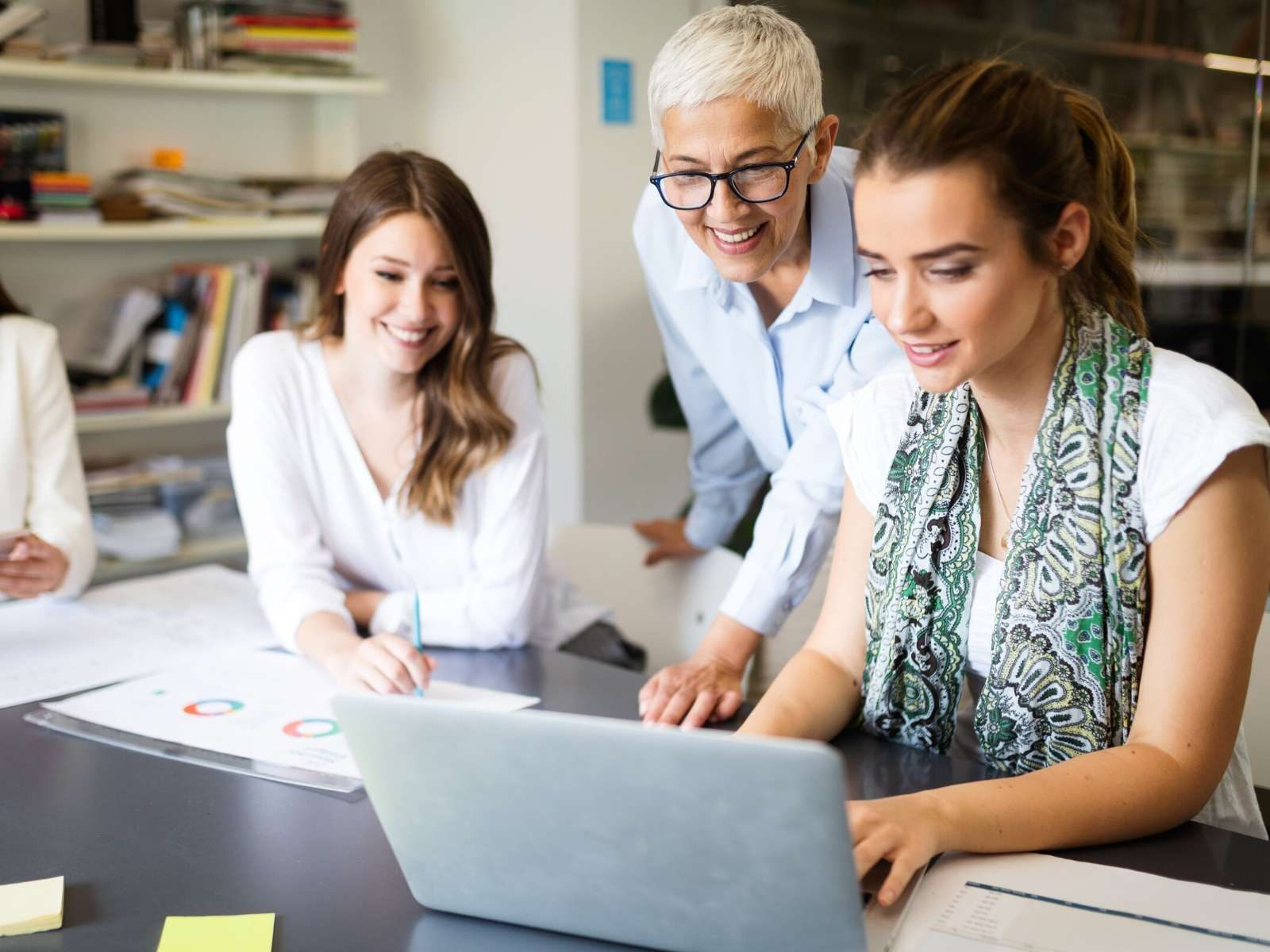 So, you've decided to get started with e-commerce or to switch e-commerce solution providers.
And you've already made all the necessary preparations for your e-commerce project. Now comes the time to pick a software vendor. But how do you choose the best e-commerce provider for your business?
Selecting an e-commerce provider starts, of course, with choosing the right e-commerce software. But that's just the beginning. There are many more factors to take into account when comparing e-commerce software vendors, to ensure you find the best partner for your e-commerce project.
To help you out, I interviewed some of our e-commerce experts here at Sana Commerce. I drew on their dozens of years of combined e-commerce experience to create a complete checklist of e-commerce software provider considerations — from pricing to tech integrations, expertise to culture fit. Read on to find out how to compare your e-commerce vendors. Then, download our free e-commerce RFP template for a list of essential questions to ask your shortlisted providers and ultimate guide to e-commerce to get your project started.
1. Out-of-the-box e-commerce software comparison: Which provider's standard solution best meets your requirements?
A key first step when selecting an e-commerce solution provider is, of course, finding one whose solution meets your business needs. To do so, you must first have defined your e-commerce goals and prioritized list of product requirements. Find out how in our e-commerce project blog post.
Once you have your list of priorities, start looking for vendors who offer most, if not all, of your must-have requirements in their standard, out-of-the-box e-commerce solution. In general, it is best to avoid too many customizations, as this can quickly increase your project timeline and push you over budget. And don't assume that if one feature is standard in one e-commerce software platform, it will be standard in another, as this is not always the case.
E-commerce software requirements include such things as:
General requirements: B2B or B2C market requirements, third-party integrations, PaaS versus SaaS options
Technical requirements: IT and hosting capabilities, security compliances and certifications
Functional requirements: Web store features, design and development, customer service capabilities, marketing and promotions requirements
Administration: E-commerce platform management, including self-service functionalities
You might also want to consider vendors' unique value propositions (UVP), and whether any align with your goals. Find out what makes their e-commerce solution and approach unique, and how what they offer differs from their competitors.
For a full list of must-ask product requirement questions for your potential vendors, download our e-commerce RFP template.

2. Integration of systems: Will the e-commerce solutions fit into your current tech stack?
On top of finding a platform that meets your list of e-commerce requirements, think also about how your potential solutions will fit into your current IT infrastructure and tech stack. What you want to avoid here are systems that operate in silos and lead to additional maintenance costs and resources, and more room for error. You also want to make the most of your existing tech investments and working processes.
"Integration of systems is especially important as your organization grows and expands into new markets. To avoid siloed operations that lead to additional overhead costs and resources, the e-commerce platform you've chosen to back your web store should fit in with your current tech stack."
— Giuseppe Ianni | VP of Sales at Sana Commerce
Is your ERP system the heart of your business? Do you make use of a marketing platform? Have you already taken the time to store all your detailed product information into a PIM system? Do you want your e-commerce website to be hosted in the cloud, or is your company policy to host everything on premise? Ensure your e-commerce solution provider has the capabilities to seamlessly connect your new e-commerce platform to any existing system and infrastructure.
ERP connection: Interfaced vs. direct integration
If your company uses an ERP system, an important solution-based consideration when choosing an e-commerce software vendor is deciding how you want your e-commerce software to connect to your ERP. Here you have the choice between an interfaced and a directly integrated solution.
A directly integrated e-commerce solution, such as Sana Commerce, is installed inside your ERP system. The e-commerce platform can then access all your existing ERP data, functionalities and calculations, and project them onto the web store — without the need to replicate the information. In short, your ERP is the engine that powers your web store. This leads to advantages such as quick implementation, lower maintenance costs and clearer investments, but also personalized customer pricing functionalities and many more benefits.
Interfaced e-commerce platforms, on the other hand, run autonomously. These solutions only provide the web store itself (the front end). You can still connect your web store to your ERP using connectors. The data is then synchronized with your ERP from time to time, but all adjustments and calculations need to be performed twice: once in your web store and once in your ERP. This often means a longer and more complex implementation project, but also more maintenance costs and resources needed in the long run.
Find out more about the differences between interfaced and integrated e-commerce, and use our e-commerce software vendor decision-making flowchart for a brief overview of which type of e-commerce solution will best fit your business.

3. E-commerce costs: How do the solution providers compare financially?
Budget is always an important consideration when selecting an e-commerce solution provider. And there are many factors to take into consideration when making an e-commerce vendor pricing comparison. These can include:
Out-of-the-box software cost
Implementation fees
Any additional connection fees: for example, if the middleware or connectors needed to sync your tech systems are not included out of the box
Any additional customization fees: for everything not included in the standard solution
Hosting costs: and whether these are fixed or variable, for example, depending on site traffic or turnover
Any additional hosting partner costs
Service and support fees
Agency fees (if web store management self-service is not available)
Add-on costs: for example, payment service providers
Fees for design or templates
E-commerce solutions come in a wide variety of pricing models. Some e-commerce providers, such as Sana Commerce, will keep pricing transparent by including most, if not everything, in fixed subscription costs. So you know what to expect from the start.
Meanwhile, other software vendors might ask for a low license fee, but will charge you separately for each connector, hosting partner and support request you might require, both during the e-commerce implementation phase and once your web store is live. Such a pricing structure makes it more difficult to accurately estimate the cost of your project in advance.
"You can compare buying an e-commerce solution to buying a flight ticket. Some airlines will include everything in one ticket. While others will charge you additional fees for checked-in luggage, seat selection, entertainment, in-flight meals, taxes etc. on top of the original ticket price."
— Jacco Hop | Manager Pre-Sales at Sana Commerce
This makes e-commerce software vendor comparison tricky. While one solution provider might seem the cheapest initially, it might work out more expensive in the long run. Therefore, always be wary of hidden costs and ensure you have a clear overview of what you're buying into.
And it's not just the fees you are paying directly to your e-commerce vendor. You should also consider the money you will spend — or save — on internal resources to run and maintain your e-commerce platform. This again all depends on the type of e-commerce solution and provider you choose.
Learn more about calculating e-commerce costs and what could push you over budget.

4. Time to market: How quickly can the vendors get your web store live?
Time is also money! Be sure you select a provider who can deliver your web store within your timeline. The sooner your web store is live, the sooner you can start making money online.
How fast your e-commerce vendor can deliver a web store will depend on their working processes as well as the solution you choose. For example, if you opt for an out-of-the-box solution delivered by an expert e-commerce provider, you will go live much faster than with a highly-customized platform that a less experienced vendor needs to build from scratch.
Read more about setting an e-commerce project timeline and the factors that might delay the launch of your web store in our 10-step guide to starting your e-commerce project.

5. Relevant experience and track record: Do the e-commerce providers have the expertise you need?
The best e-commerce provider for your business is typically a vendor who has experience working with your kind of company and project. This means experience with:
E-commerce in general: It might sound obvious, but check that your vendor's main area of expertise is in fact e-commerce — and not that it's just a side project.
B2B and/or B2C: Many e-commerce solution providers will have plenty of experience with B2C, but less so with B2B customers. This might lead to a beautiful-looking web store front end attached to a back end that cannot handle the complexities of B2B orders. And vice versa. If, as a B2C company, you opt for a vendor with little B2C experience, you might not be able to get the B2C features you are looking for.
Companies of similar sizes to yours: Companies of different sizes often have different internal structures and working processes, which your e-commerce provider will need to be able to adapt to during the project.
Your sector or industry
Companies with similar selling processes: Ensuring your e-commerce vendor has experience in your industry is a great first step. But do also dive deeper into what their clients do exactly. Say you manufacture and distribute stone, while your provider's previous clients are all manufacturers of electronic building equipment. The industry is similar, but your working and selling processes may vary greatly.
To validate their experience, you should ask your potential e-commerce providers for examples of past clients who are comparable to your business in size, scope and goals. You can even ask to make contact with these clients directly. For example, check out some of our own customers' e-commerce stories.
"I recommend asking other companies how happy they are with their web store. There's really nothing better than getting first-hand experiences and reviews from actual users of the e-commerce platform. See how other companies like yours — including your peers and competitors — are doing and what vendors they are using."
— Melanie Volkmann | Project Manager at Sana Commerce
6. Culture fit: Which e-commerce solution provider would make the best partner?
On top of selecting an e-commerce software vendor who has the right experience, you should also consider whether this vendor fits your organization. This means a provider whose culture, professionalism and working processes match or compliment yours, for a seamless, clear and efficient collaboration. You not only want an e-commerce solution vendor who can cope with your way of working, but also a provider with whom you can form a real partnership.
For example, if you are a waterfall company, don't go for a provider who can only work with the agile methodology. Similarly, if you are a huge enterprise company, you might not want to opt for a brand-new start-up. In short, avoid approaching providers whose way of working differs greatly from that of your business.
"Never choose a supplier. Choose a partner."
— Robert Pennings | Customer Success Manager at Sana Commerce
7. Support capabilities: How will the vendors help and educate you?
Before, during and after the implementation of your new e-commerce platform, you will likely need support from your e-commerce software vendor. Consider, therefore, the additional services offered by your shortlisted providers:
What support do they offer from start to finish?
What type of training and education do they provide customers?
How long does it take to get an answer to your call or email?
Are they active in your region and/or do they offer worldwide support?
The type of support you require will differ based on your company's needs. We often find that large enterprise companies have higher demands than smaller businesses. But whatever they are, to ensure your e-commerce project runs smoothly, your chosen provider should be able to comply with your support and servicing needs.

Time to put your shortlisted e-commerce solution providers to work!
Now that you have a good overview of what to look out for when selecting an e-commerce provider and partner, it's time to shortlist your top 3 to 5 vendors. Then, ask your shortlisted vendors to provide you with the materials you need to make a final, fully-informed e-commerce provider comparison. This includes:
Live e-commerce solution demo: To better understand how the e-commerce solution on offer works, and, more importantly, whether it will work for you.
Competitor comparison: To get a different perspective on how e-commerce vendors compare to one another, and which one might best fit your business needs.
Completed request for proposal (RFP): To get answers to all your key questions about the vendor and solution, and easily benchmark e-commerce solution providers against one another.
Tips for creating an e-commerce RFP:
Include questions about your minimum viable product (MVP) only. Leave out anything which you don't plan to use in the first year. This will ensure you and your e-commerce provider can focus on what really matters to your business. Read our 10-step guide to getting started with e-commerce for more on defining your MVP.
Use a structured format, such as a checklist of individualized items. The more structured your RFP is, the easier it is for the vendor to provide clear answers, but also the easier it is for you to make a comparison between e-commerce vendors.
Involve every department in the RFP process, but put only one person in charge of the RFP itself. This will ensure that all topics are covered, but that there are no duplication or contradictions within the RFP — something which we find happens frequently!
Be inspired by our RFP template. Download our B2B e-commerce RFP template for a list of must-ask questions for your potential solution providers, as well as a handy vendor rating system, which you can edit and reuse as needed.
Should you ever switch e-commerce providers partway through an implementation?
Perhaps you've already chosen an e-commerce solution provider, but as the implementation gets underway, things do not turn out as you had hoped. Is your e-commerce project going way over budget? Is the platform not integrating with your existing tech stack as promised? Can your provider not deliver on the features you need? Is the web store customer experience simply not what you had expected?
Once you've already made an investment, it's tough to make the decision to stop the project and look for another solution provider. But that shouldn't stop you from switching e-commerce providers. Be sure to consider not only your initial investment, but also other factors such as long-term costs and potential savings, and whether the solution will ultimately meet your needs.
Switching e-commerce providers partway through their initial implementation is exactly what our customer Moto Direct did. You can read their full story here, plus watch the video where they explain why they took this difficult, but necessary decision.
"Sana Commerce is best for midmarket
manufacturing or wholesale companies that run
SAP or Microsoft Dynamics ERPs."
Additional resources to select the best e-commerce provider
E-commerce project: From planning to going live
Download our ultimate guide to e-commerce now