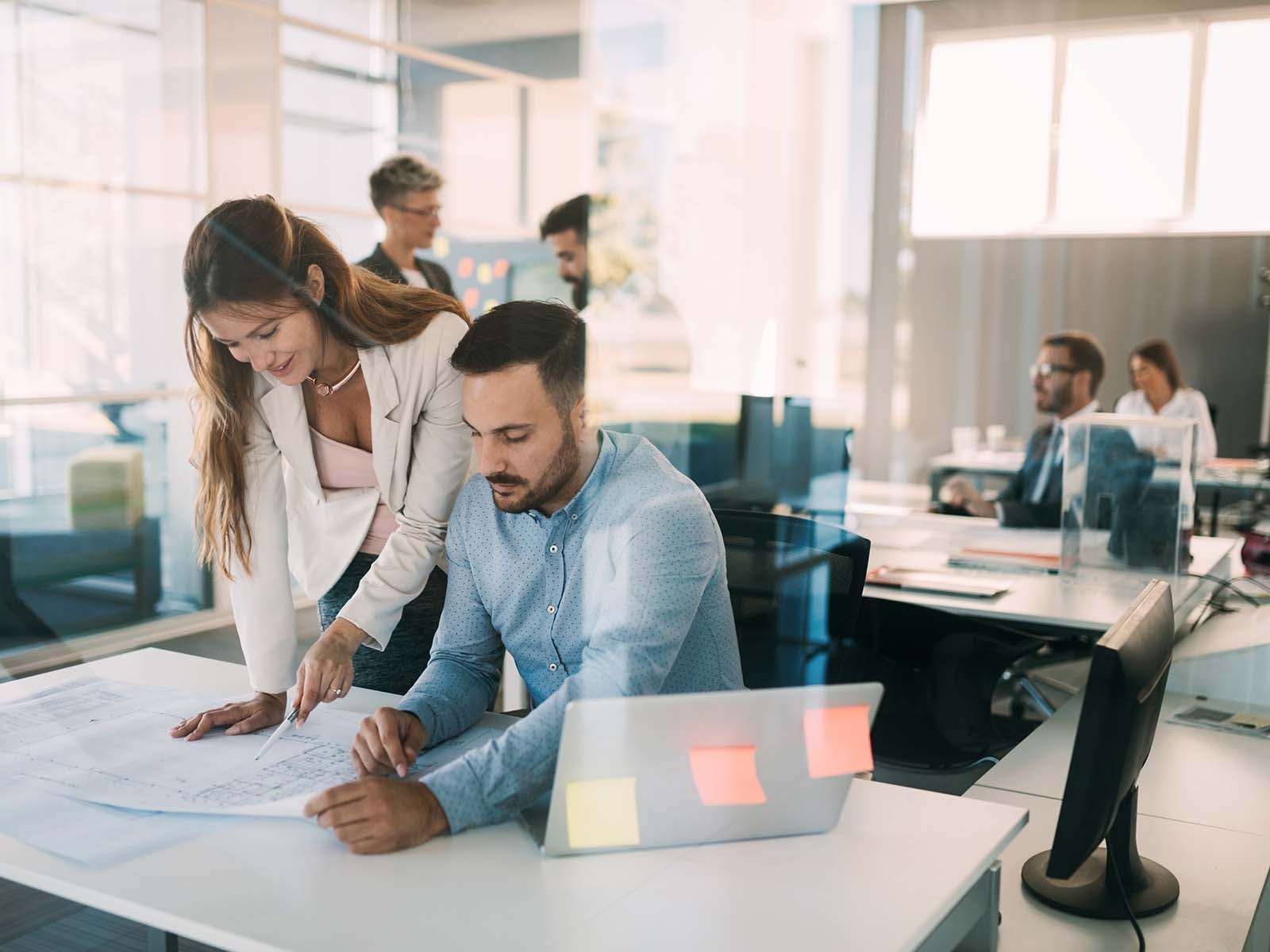 (Last updated: January 8, 2020)
Five years ago, I was explaining to prospects what B2B e-commerce was and how they could open a web store. Today, prospects are coming to me and asking how they can make B2B e-commerce a strategic pillar in their company so they can roll out their digital transformation in one year.
The world of technology moves fast.
So how does a modern software company ensure they're offering customers a continuous value stream? How do you ensure your product offers the flexibility and agility businesses need to keep up with the latest developments?
These questions have always been at the forefront of our business model, and they're a big part of what prompted us to develop our on-premise software into a SaaS product.
Difficulties with upgrading on-premise software
I'll be honest: upgrading heavily customized on-premise software isn't a walk in the park. First, you have to investigate what's been added to the on-premise software since the last time you upgraded. Do you need these features? Do they replace any customizations you've paid for? What's standard, and what's not? If there's a gap, how can it be added to the new platform?
Upgrading customized on-premise software is time-consuming for the customer because it's like rebuilding a whole platform.
Then there's the bill. These kinds of upgrades often need to be done manually, and hours translate into dollars. Add to that any customizations you might need to have built or rebuilt, and you're quickly looking at spending 50% of the invested budget on an upgrade.
Will it pay off? It's a risk you take every time.
Is SaaS the solution?
We're the kind of business that likes to solve problems. Ten years ago we saw business after business struggling with siloed software systems, and we knew there must be a way to streamline the way these systems worked together. That's when we developed a solution to integrate e-commerce software with ERP software. Problem solved.
Today, there's another problem: businesses are struggling with legacy technology and costly on-premise upgrades. This time, the solution is simple: Software as a Service is the solution, and it's a really good one. Here's why:
SaaS is extensible
It's important for e-commerce software (and really any software, for that matter) to be customizable. That's why we've built Sana SaaS with extension points in the most used areas — payment, shipping, content, and design. This works via a free add-on store where we've added dozens of add-ons that you can use to customize your software. You select the add-ons you like, then simply click and install them. Before, these kinds of customizations needed to be requested from our support team, so this is a big step in the right direction for a more scalable solution — both for our customers and our business.
Besides being much more convenient than weeks of expensive customizations, it also means you don't have to include the web store features you don't need in your software. This translates to a lighter software package that will perform optimally now and in the future.
If you need something specific that isn't offered in the add-on store, then you can always have a custom add-on built. This is different than traditional customization because it's backward compatible. If one of our standard payment provider options don't fit the bill for your business, for instance, you can have a custom payment provider add-on created for that. And you can take that add-on with you as your software upgrades in the future.
SaaS costs less
Quicker time-to-launch and less custom work translate to less money being spent on a software solution. You have a monthly fee that includes the software and any consultancy you might need, and that's it. No hidden costs, and no more spending half of your annual e-commerce budget on an upgrade you sorely need in to order to grow your business.
Transitioning from on-premise software to SaaS
We currently have a handful of enthusiastic early adopters using Sana SaaS. Interestingly, many of them actually have IT departments requiring the company to transition all of their software to SaaS. In fact, 80% of all enterprises will move to SaaS by 2025.
These are the businesses that are truly at the forefront of the next phase in digital transformation, and it will be exciting to see the benefits they reap from being amongst the first to transition.
When it comes to the Sana SaaS roadmap, we of course want all of our customers to benefit from these features — but the reality is that not everyone is in the position to do it right now. That's why we've launched an upgrade program to start transitioning everyone at the right time.
If you're a current Sana customer who isn't sure about SaaS, don't worry. We'll keep developing our on-premise software so you can continue to enjoy the latest technology whenever your business is ready to upgrade. SaaS makes a very strong business case, though, and we're confident we'll get everyone up and running on Sana SaaS when the time is right.
Are you not using Sana yet, but interested in a SaaS e-commerce solution? Get in touch to discuss your situation with an e-commerce consultant and see how SaaS can benefit your business.
How you can prepare for Sana SaaS
If you're a current customer, it's important to have a chat with your customer success manager so you can choose the best solution (on-premise or SaaS) for your business needs. If you're not sure about SaaS but want to give it a try, we can also create trial versions.
Discover the only real-time ERP-integrated e-commerce solution built to enable business evolution and foster lasting customer relationships: Sana Commerce Cloud.
Sana Commerce Cloud
Looking for a SaaS e-commerce solution ready for your current and future requirements?