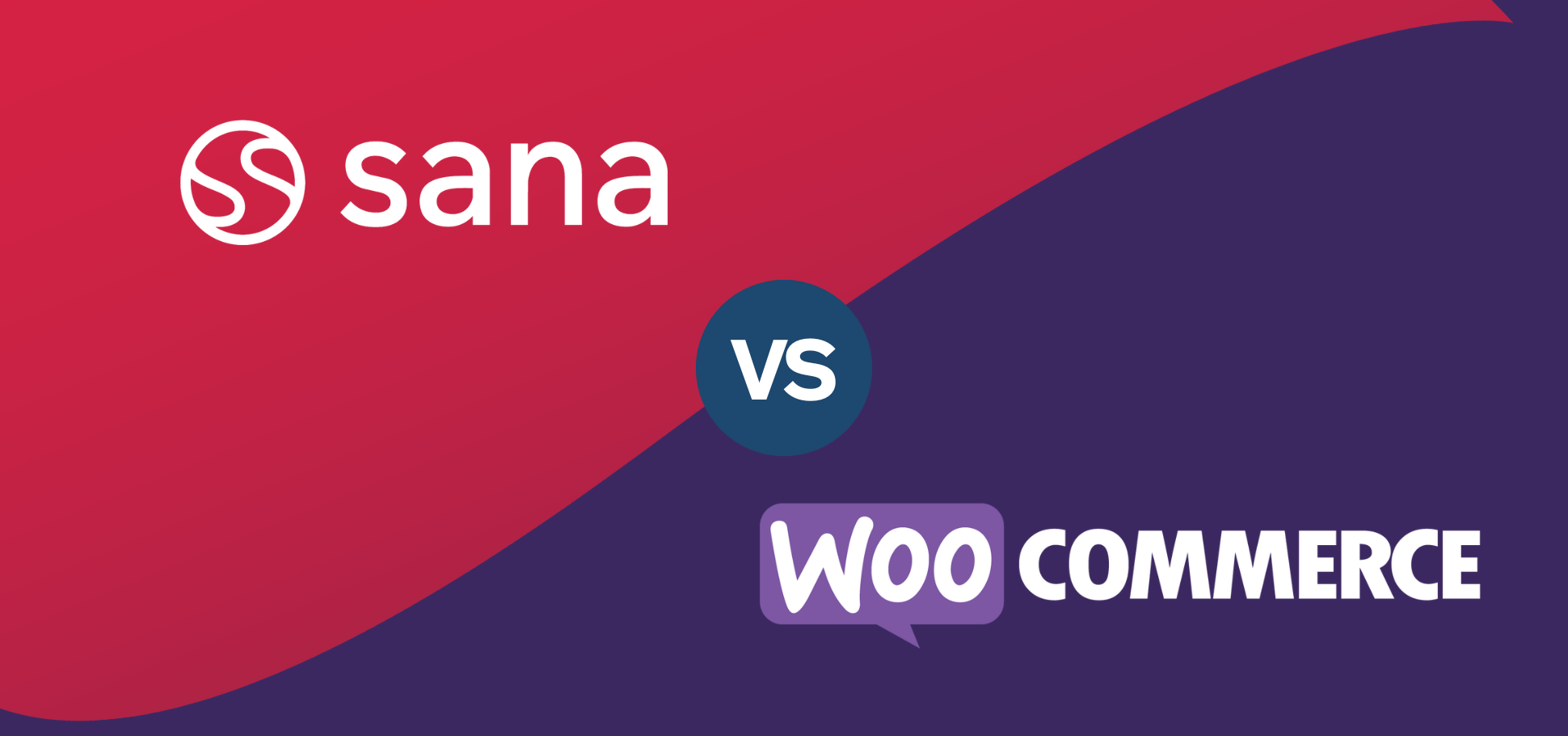 Many businesses believe that a Content Management System (CMS) and e-commerce experience complement each other well enough that CMS-driven web stores (like the ones offered by WooCommerce) are the obvious choice when it comes to choosing a route for your e-commerce strategy. Here are 4 reasons why this is simply not the case.
A look at e-commerce, CMS and digital strategies
In an increasingly digital world, e-commerce is becoming imperative for businesses hoping to achieve long-term business success across online and offline channels. But how you go about implementing an e-commerce solution remains a burning question, and organizations are often inundated with a variety of options when it comes to e-commerce approaches. One common (and popular) option is CMS commerce or CMS-powered e-commerce.
Naturally, putting a system you have already invested in (like your CMS) at the center of your e-commerce approach seems like the clear choice. But there are drawbacks to this approach that may be less immediately apparent, and they can negatively impact your business's ability to scale, centralize your data, manage costs and improve efficiencies.
The problem with e-commerce and CMS as the core of your approach
If you've already invested in a CMS, as most successful businesses today have, you know that most of them come equipped with plugins that can enable commerce capabilities.
If you're also hoping to stay competitive in your market, you've probably found yourself on the hunt for an e-commerce solution to complement your CMS, to better manage an extensive product catalog and to help handle your current volume of orders.
Here's an overview of what that might look like:
Typically, an organization without an e-commerce solution runs a CMS that houses hundreds (or even a thousand+) web pages — packed with data — which the business then uses as an online product catalog and source of information for customers.
When seeking out an e-commerce solution, one consideration is often to take that CMS and use it as the core of their intended e-commerce experience.
However, running e-commerce in this way, like WooCommerce, means installing a plugin with commerce functionality into your CMS. This requires a slew of middleware to connect the CMS (which in WooCommerce's case is WordPress) and your ERP system: a connection you'll need in order to leverage your business' product and customer data in your web store.
This brings us to the first challenge with CMS commerce:
Drawback #1: Hindered ability to scale in B2B
It should be clear already that with CMS commerce, as explained above, your technical ecosystem would be unavoidably complex. Although installation and configuration are simple with a solution like WooCommerce, ERP integration is much more complex, won't be true, real-time ERP integration (like Sana Commerce's), and may even require support from an external agency.
For this reason, WooCommerce can be considered a user-friendly e-commerce experience that's perfect … for B2C, or for startups. It's simply not equipped to support a more established or scaling business that needs an ERP-integrated e-commerce solution — without a huge ERP integration workload or price tag.
Plus, while WooCommerce and can handle the high order and transaction volumes typical of B2C business models quite well, it is not a strong solution for a more sophisticated B2B use case with a large reorder market, complex buyer journey, and custom experiences and pricing that benefit greatly from real-time ERP data.
You can imagine, as your business grows and scales, your tech stack will grow, and you will have to continue to interconnect a larger series of separate systems — with no real-time integration between your ERP and web store to simplify the process.

Drawbacks #2 and #3: More inefficiencies and increased total cost of ownership (TCO)
Now, in the same scenario, where you've already invested in CMS commerce and the additional ERP integration, picture the maintenance difficulty that would come with adding more brands or more products to your e-commerce offering. Think about the cost of having resources dedicated to doing so. Consider the investment that would go into any additional systems needed to support this growth, and any connectors needed to plug this into the rest of your tech stack.
While WooCommerce offers product import and exports out of the box, this fails to address many other issues:
You'd be duplicating data across your e-commerce system and your ERP, and if you want an additional add-on like a Product Information Management (PIM) system, the challenge is even tougher. For a solution that is frequently viewed as a low-cost option, it can quickly become costly (once you think long term).
This isn't a challenge you want to deal with right off the bat, and certainly not one that you'd like to become more difficult over time. And it doesn't just make scaling your business harder; it also is a highly inefficient and expensive way of managing and building out your technical infrastructure.
In the case of WooCommerce, it's tempting to see that WooCommerce is "free," and assume the total cost will be low. But out of the box, WooCommerce offers a fairly elementary B2C-geared e-commerce experience that requires work, budget and time to integrate with your ERP system and to enhance with many add-ons (such as PIM).
If, in addition, you want a custom design and custom integration, then you'll probably need an additional web agency to do that for you as well.
For those considering WooCommerce: Be mindful of the fact that most companies for whom WooCommerce is a fit are comfortable with having their web store powered and led by their e-commerce system and CMS (not their ERP), even if it means tackling unnecessary data replication and synchronization.
If you are a B2B business looking for your ERP to lead your e-commerce strategy, you should hesitate to partner with a solution provider without strong B2B use case expertise and for whom ERP integration is an (expensive) afterthought.
Let's take a step back… How does Sana Commerce differ?
By now, you're probably wondering… how does this compare to a solution like Sana Commerce's? With Sana Commerce's approach, which makes your ERP and e-commerce work as one, we're able to simplify your tech stack by building our solution partially inside of your SAP or Dynamics ERP, and by including our own built-in CMS.
As your business scales, as a Sana Commerce customer, your tech stack remains simple and manageable, so you can focus on customer relationships, growing your business and continuing to maximize efficiency. Our approach offers your business the ability to centralize your data, systems and processes — all while relying on our tight ERP integration to power your web store with always real-time data.
Do you already have a web store synced with your CMS? Wondering how you might switch to an ERP-integrated solution instead?
Sana Commerce can match or reuse the existing design of your current experience, so you don't have to worry about branding or stylistic inconsistencies. Plus, we offer self-hosted, cloud and Sana-hosted solutions to maximize flexibility. Like WooCommerce, Sana Commerce can also automate upgrades, but further simplifies the process by offering a dedicated SaaS solution to do so.
Drawback #4: You're not integrated with your ERP system (assuming you choose not to make the additional investment)
Boasting its position as being a highly customizable solution built on WordPress, WooCommerce "seamlessly integrates commerce with content." But this approach overlooks the importance of the one system you perhaps should centralize e-commerce around (especially in B2B): the place where your data lives, your ERP. This means if you want ERP integration on top of your CMS commerce solution, you'll pay for it — and it won't be cheap.
Enter Sana Commerce.
With Sana Commerce's tight ERP-integrated solution, we lean on your Dynamics or SAP ERP system to power our e-commerce experiences. This means that your business logic, product data and customer data can be leveraged to make robust and sophisticated e-commerce features a (quick and painless) possibility. It also means we can power a content-rich, informative experience — not unlike that of WooCommerce — but with ERP integration as a critical (and massive) added bonus. Browse all 44 e-commerce features made possible by our approach to ERP e-commerce.
Beyond CMS commerce: Understanding (and weighing) your options
Now that you have more clarity into some of the potential disadvantages of pairing e-commerce and CMS to power your web store, you may be looking to assess some other options. If so, use our free flowchart to find the solution for you by answering only 8 simple questions.
Alternatively, browse our blogs to see how we compare to solutions like Magento, Shopify or k-eCommerce.
For even more help, read our Ultimate Guide to E-Commerce: From Planning to Going Live, and understand everything from building a strategy to choosing an e-commerce partner to tackling implementation.
Ready to launch your next web store?
Get all the tips from our ultimate e-commerce guide