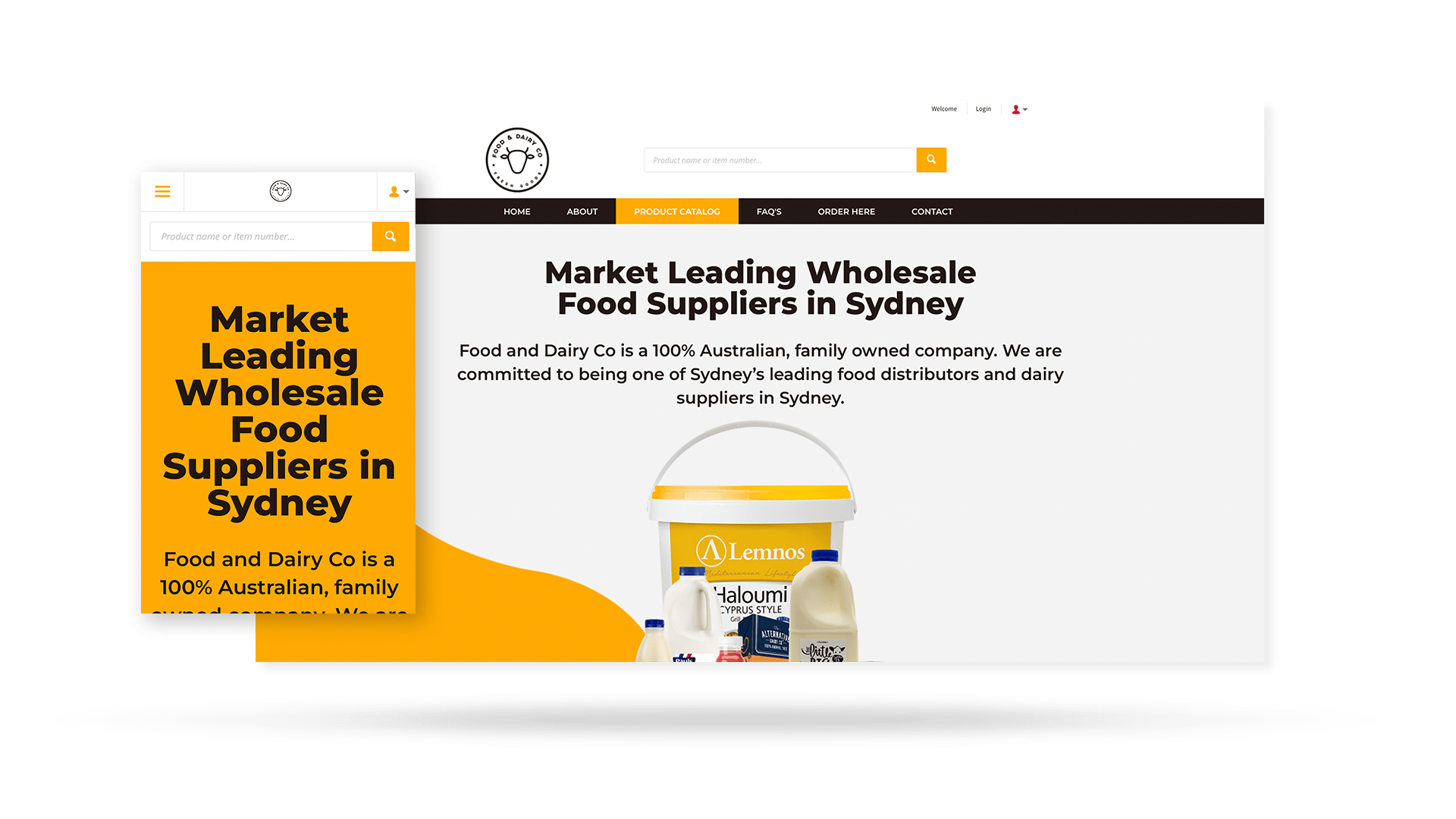 Food & Dairy Co
Food & Dairy Co are a 100% Australian, family-owned company. They are currently one of Sydney's leading food and dairy distributors.
Market leader in Sydney, with specialized client bases in the restaurant and cafe industries within the region.
Worked with Sana partner MicroChannel to implement Microsoft Dynamics 365 Business Central and Sana Commerce.
Examples of brands that fall under Food & Dairy Co include Chobani, Anchor, and President.
82%
of customers now order online

Increased
brand advocates and referrals

75%
less calls for customer support
The challenge
A two-hour order surge that resulted in poorly optimized manhours
For Food & Dairy Co, who serve a customer base that majorly consists of local restaurants and cafes, a surge in buying within a three-hour window proved to be a significant hurdle. Customers would assess their stock needs after they closed, which meant staff had to process anywhere between 600-700+ orders in a two-hour period, which was becoming unsustainable.
With ambitious plans for rapid growth, the company sought a more modern ERP, along with an e-commerce platform that was intuitive and accessible to their customers and staff alike.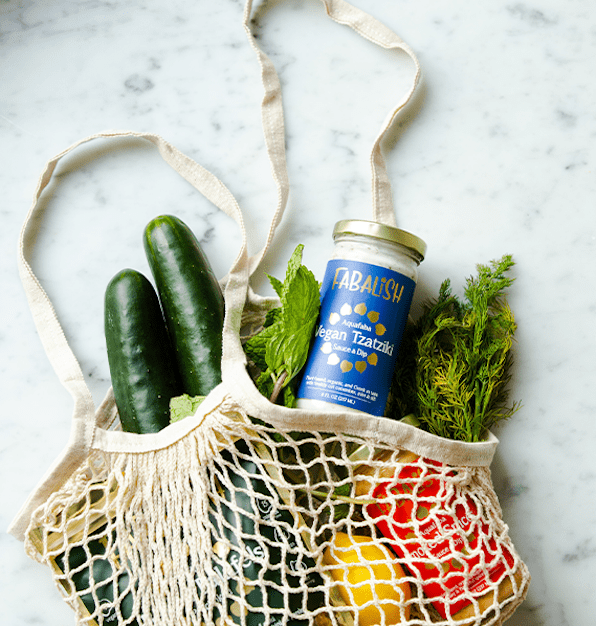 We decided we needed to move to an online ordering system, and what we were using was quite outdated. I wouldn't even refer to it as an ERP (…) we were basically trying to squeeze a square peg into a round hole by using certain fields for purposes that they weren't meant for. Our efficiencies were out the window.

Daniel Wickman | CFO, Food & Dairy Co
The solution
An ERP-integrated e-commerce solution with seamless functionality
Conversations with a trusted consultant led Food & Dairy Co to Microsoft Dynamics' Business Central ERP and Sana Commerce's e-commerce platform. Working with Sana partner MicroChannel, here's what they were looking for in their digital transformation:
An ERP equipped to handle complex inventory requirements: Prior to migrating to Microsoft Dynamics Business Central, Food & Dairy Co. relied on a more technically basic ERP software, one that failed to meet basic expectations, including being unable to process credit or help manage inventory.
The team needed something that would enable productive workflows and avoid unnecessary bottlenecks. They were also looking for something that could work in the long term, so that they could be assured their efforts to future-proof their digital transformation efforts were not wasted.
Business Central ensured the team could have the same kind of complexities present in their customer agreements in an easily accessible format. It also ensured all essential information was in the cloud, which made shifting to remote work during the pandemic was considerably easier. By opting for less customizations in the setup, the team also ensured they kept things simple for themselves in the long-term.
With Sana Commerce, any information inputted in Business Central sync seamlessly with their web shop, they are also be able to present real-time data, including their extensive inventory (over 400+ SKUs), logistics (such as delivery, especially important in the food & beverage industry), and easily accessible customer information, including past invoicing.
The results
Superior customer service, increased product exploration, optimized manpower
One of the key results driven by the change to a Sana Commerce web store is how much more time customer service agents at Food & Dairy Co have to interact meaningfully on their calls.
Agents feel less pressure to rush a conversation, primarily because of the reduced volume of calls coming through – this ensures a more memorable experience for the customer, thereby improving the chance for advocacy in the long run.
Service agents also found themselves training customers on using the web-shop, becoming experts themselves on navigating the platform for optimal use.
Thanks to their choice to adopt integrated e-commerce, agents know they can use information on the store as the most up-to-date and relevant source of truth for customers, without needing to switch between systems.
Another benefit of an easily navigable store has been product exploration. Daniel explains: "The idea was to get the customers to be browsing and seeing our range. We've got 400 SKUs and we've probably got about 70 of them that everybody buys that are really popular. So, the others just go by the wayside."
With the online portal, customers are therefore given the opportunity to discover products they might not otherwise have stumbled upon when ordering over the phone. Sana's easy to use content interface also allows Food & Dairy Co to highlight their seasonal catalogues front and center on the website.
Key benefits from the implementation included:
Seamless shift to remote working: Prior to working on a cloud-based system, working from home meant having to remotely access the company server using independent software. By shifting to Business Central, not only were the whole team able to enjoy the flexibility of remote work, even after the pandemic, it also meant they were able to work through the pandemic without being disrupted.
More quality interactions with customers: Without needing to be available at a moment's notice to troubleshoot basic issues, customer service agents are able to keep their time free for more meaningful and memorable customer interactions.
Less time waste + optimized workflows: Though the initial implementation meant some customers required more onboarding than others, the end results meant the team went from processing 500 orders in a day to only 120 per day over the course of the implementation.
The future
Tips to keep in mind when implementing an e-commerce solution
There were plenty of lessons learned for Food & Dairy Co to share with other B2B organizations thinking of implementing Sana Commerce.
Time invested early pays later on: Assessing the full scope of your needs will allow you to choose the best fit for you and your organization.
Don't rush your rollout: Planning efficiently means less anxiety, and more space for your dream launch. It's natural to be deeply invested in the outcome of a project like this for your business – giving yourself as much or as little time as required is your prerogative.
Train up your team during the process: For Daniel, spearheading the data migration and web-shop set up solo was a challenge, one he took very seriously. But he also explains the benefits of training other team members to have the same amount of knowledge, to ensure spreading the brunt of responsibility involved in having the answers to certain questions.
Withstand disruption with ERP e-commerce.