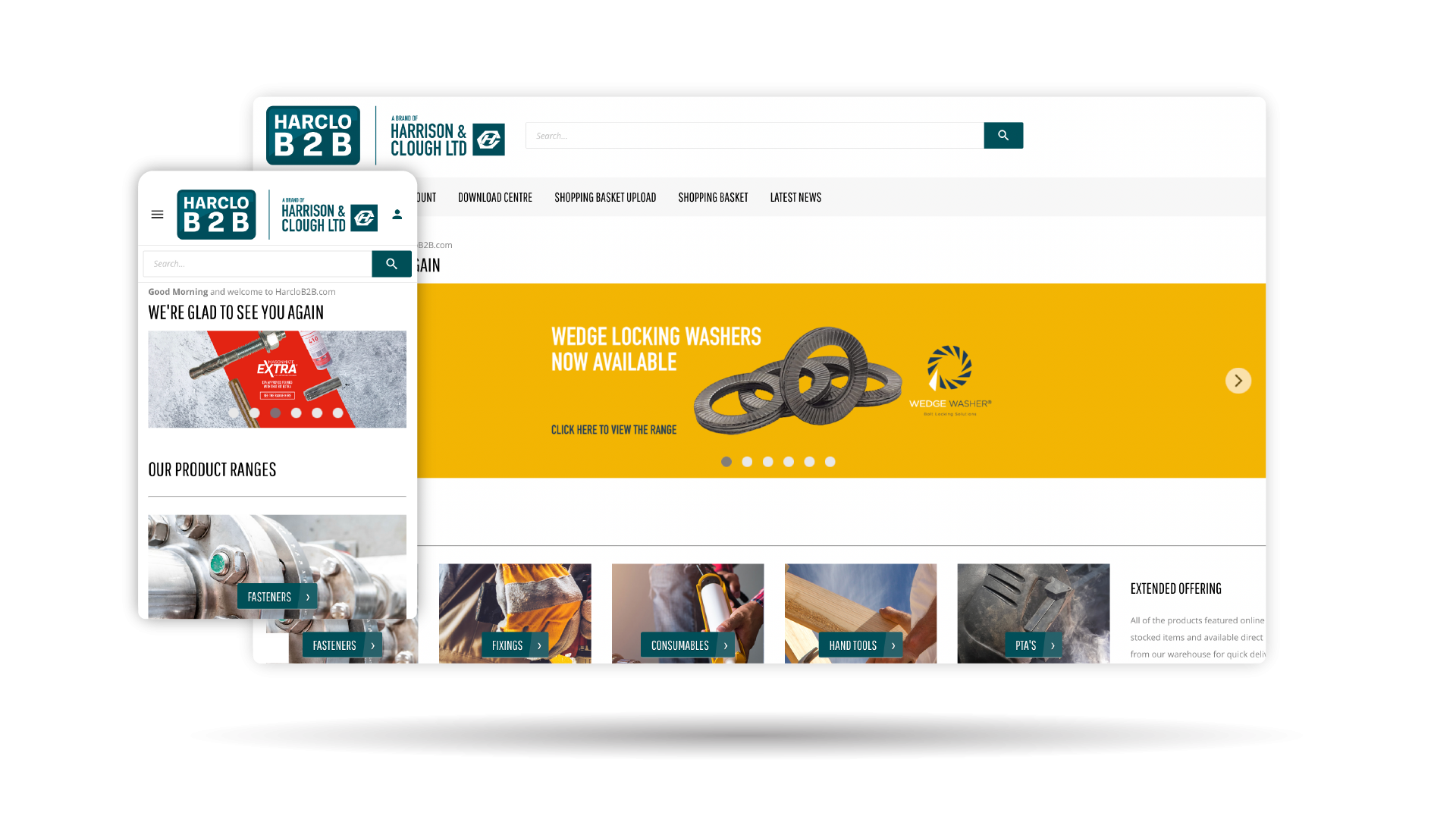 Harrison & Clough
Harrison & Clough are a Yorkshire-based distributor of quality fasteners and fixings. Their goal is to make the lives of their customers as easy as possible, by ensuring stock availability and market-leading customer service. A switch to Sana Commerce Cloud ensured they were able to boost efficiency and empower their internal teams.
100+ years of industry experience
Wholesale supplier of Fasteners, Fixings, Hand Tools, Power Tool Accessories & Industrial Consumables
20%
Order lines generated through web store


1 hour a day
time saved for internal teams

80%
less calls for customer service
The challenge
Maintenance issues that took up the bulk of IT's time
Previously, Harrison & Clough found almost all their time was taken up in basic troubleshooting. This included checking stock levels and having to fix inaccuracies in data.
The team found themselves working on basic update requests from sales & marketing and having to do a lot of maintenance work manually, which left them with very little free time.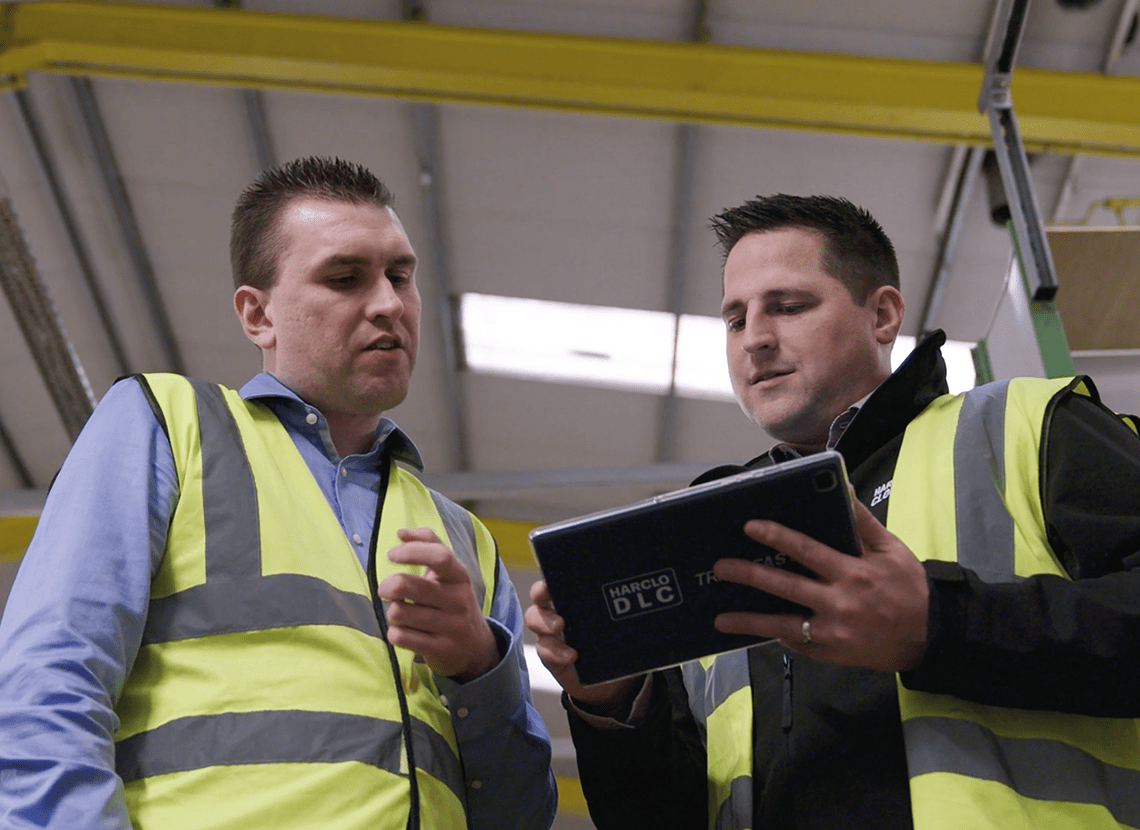 A lot of the maintenance routines are automated, which is something that we were spending time on a weekend doing, or even bank holidays

Stuart Smith, IT Database Administrator
Moreover, security was an issue with the organization, which did not have the type of experience that left customers feeling secure enough to use their web store. Customer safety in the form of a highly secured website was a priority as they sought a more up-to-date solution.
The solution
An off-premise solution that prioritizes efficiency
With Sana Commerce Cloud, the organization found a solution that was able to connect seamlessly to their existing ERP. With the native e-commerce integration built into SCC, the project became a streamlined, one-step process.
The support from Sana Commerce's own project teams helped clarify priorities and ensure there was minimal lead time in getting the platform set up.
We're using the latest technology, we're using the latest password lengths, random generators, double security, and we just didn't have any of that in the past.

Stuart Smith, IT Database Administrator
Harrison & Clough's objectives for their migration to SCC included:
Streamline internal processes: Stuart and his team did not have time to devote to independent projects because of the time wasted on basic maintenance. The new platform would need to account for this and ensure these tasks could be automated with ease.
Minimize inaccurate data: Siloes in data meant that the IT team were continually verifying stock levels and correcting data. This meant that sales teams could not trust information on the web store, resulting in less internal buy-in.
Create a secure environment: Customer-centricity is built into Harrison and Clough's mission statement, which means the organization holds their web store to the highest standards of security. The platform they chose would need to enable high-quality security measures.
The results
Empowered teams who trust + promote their online channel
Since implementing Sana Commerce Cloud, Harrison & Clough has experienced a significant improvement in their day-to-day operations. As a result, the teams have been empowered to work more efficiently and effectively, boosting the company's bottom line and enabling them to provide even better service to their customers.
With a centralized system, Harrison & Clough can easily manage their online inventory and update pricing in real-time, ensuring that their customers always have access to the latest information. This has eliminated the need for manual updates and improved accuracy across the board.
Throughout our whole business it's given us massive confidence to be able to rely on the product, to be able to rely on a website that's there 24/7

Stuart Smith, IT Database Administrator
Perhaps most importantly, the new system has empowered Harrison & Clough's teams to work more efficiently and collaboratively. With the Sana Commerce Cloud platform, sales teams can make changes directly without having to rely on IT or marketing teams for information.
Save your teams time and drive efficiency.