Video
Sana Commerce Insights 2-Min Demo
---
Make smart decisions with data-powered e-commerce analytics.
What is Sana Commerce Insights?
Sana Commerce Insights provides you with actionable data on your commercial metrics. With it, you have more visibility on all your commercial data, like shopping cart metrics, percentage of return orders, highest revenue-generating products and pages, and more.
Evaluate store performance based on category, like product type or location.
Set targets and track performance growth alongside your business goals.
Get professional advice with the Sana Success Track, a free program to help you optimize your web store.
And more!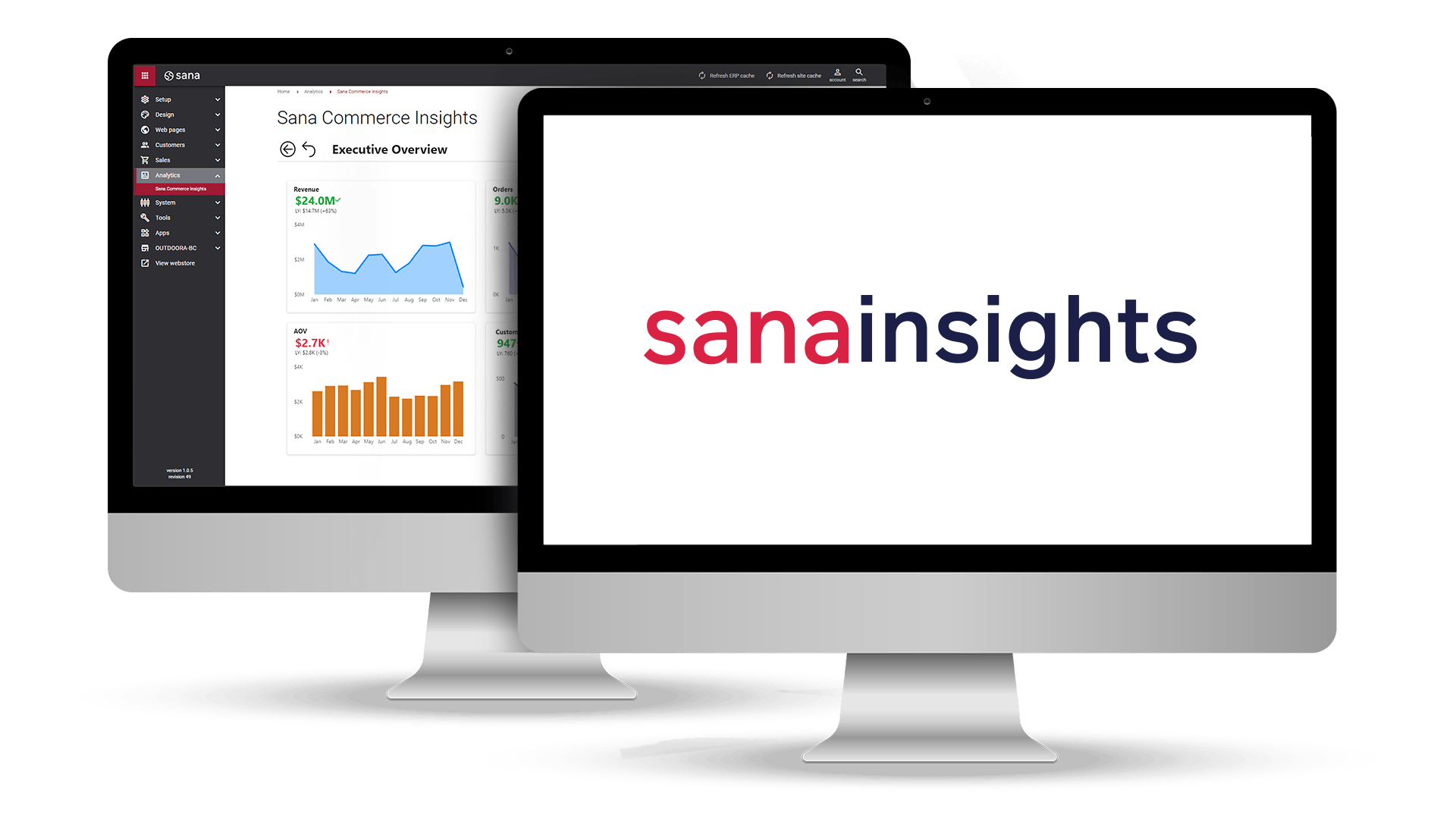 Ready to get a demo for your business?