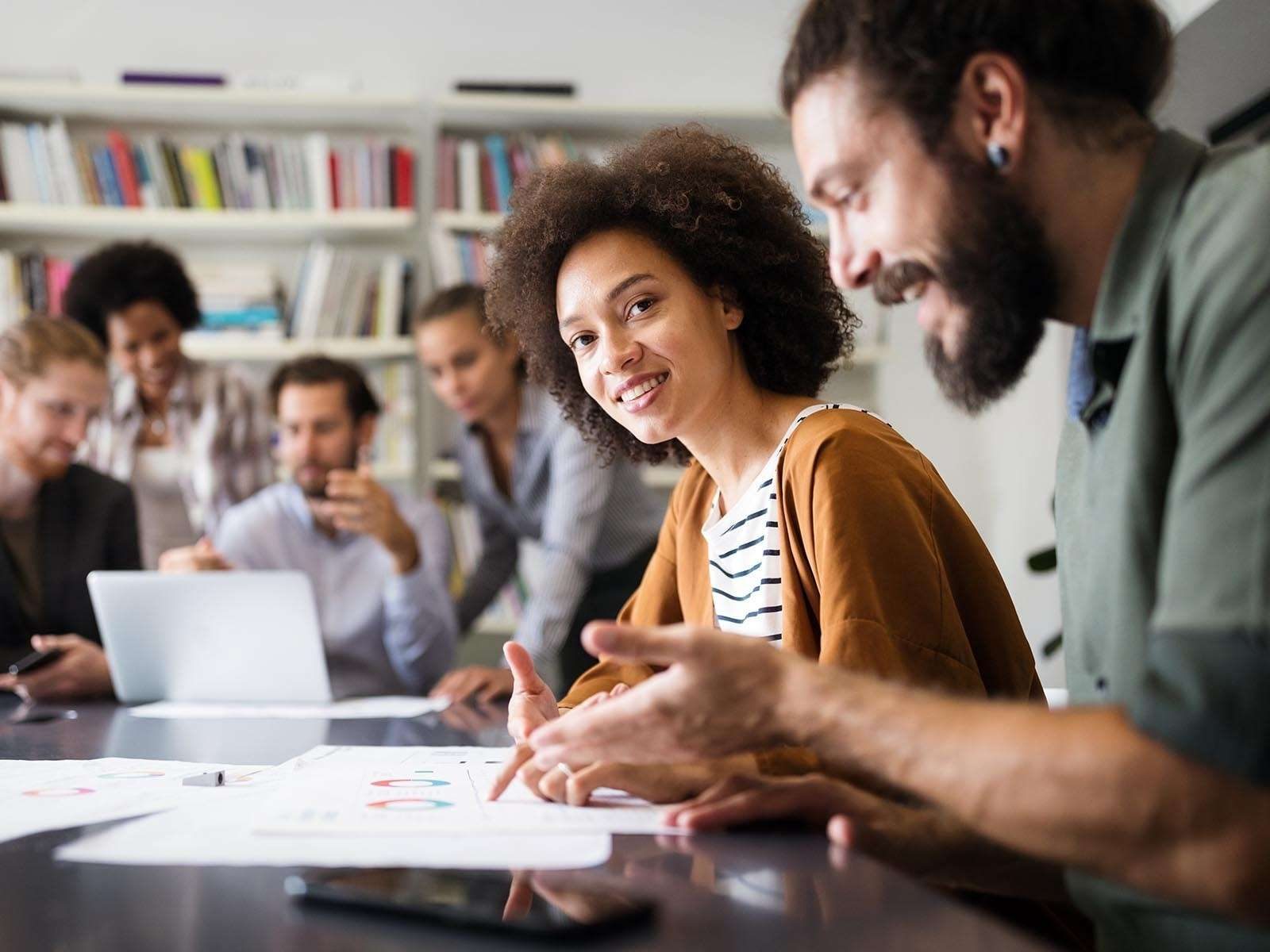 Want to banish competitive pressure for good? Making your B2B business the obvious choice for your target audience is easier than you think. Here's how you can crush your competitors with B2B e-commerce.
Feeling competitive pressure? You're not alone
We commissioned Sapio Research to look into digital transformation and e-commerce trends among B2B companies across the globe. One of the topics they tackled was the reason why your peers are working to improve their IT infrastructure.
The top 5 answers speak for themselves.
Customer demand: 56%
Increasing cost of labor: 38%
Competitive pressure from existing companies: 38%
Competitive pressure from new market entrants selling online: 35%
Competitive pressure from cheaper (overseas) suppliers: 34%
A total of 70% of respondents indicated that competitive pressure was driving the optimization of their IT infrastructure. Let's take a closer look at the type of companies giving you a headache, and how you can get ahead of them by using the right B2B sales channels as part of your business strategy.
1. Competitor profile: Cheaper (Overseas) suppliers
Maybe their operations are in a cheaper location, or maybe they have obsessively optimized operations. Whatever the reason, these companies simply offer a better price.
You could try to match or beat them with a competitive pricing strategy, but the question you should ask is: do I really want to? Some businesses will simply have to sacrifice too much in terms of quality to achieve this. Instead, why not focus on offering a better customer experience? Superior service and convenience can still make you a more attractive option.
How B2B e-commerce helps you improve your customer experience
B2B web stores are nothing new. What is new, however, are sky-high B2B buyer expectations.
The omnipresence of consumer web stores means that ordering whatever we need online is second nature to us. It also means that we take for granted the attractive designs, fast page load speeds, and perfectly timed emails.
All things traditional B2B web stores aren't exactly known for.
By improving your online experience with a modern B2B e-commerce solution, you can ensure that your web store ticks all the customer experience boxes without sacrificing B2B necessities such as customer-specific pricing, detailed product information, prepayment and more.
"Our new web store design certainly makes a difference. It makes us stand out from our competitors."

—Basiq Dental
2. Competitor profile: New market entrants
Now that digital disruption has moved from business buzzword to the new normal, it's little surprise that new market entrants are on your radar. These digital-first companies might not have the same brand cachet as your established business, but they don't have to deal with legacy technology standing in the way of digital excellence.
These new companies might be intimidating, but remember: digital disruption isn't a given. Look to your competitors for inspiration when it comes to digital services, and take measures to keep pace with them.
How B2B e-commerce helps meet modern B2B buyer expectations
If it's the use of modern technology that's giving your youngest competitors the edge, why not just follow suit?
It's easier than ever to implement solutions that let you take your e-commerce, marketing, and even fulfillment to levels than a decade ago would have been unthinkable for all but the biggest companies.
The key is choosing a solution that fits well with the rest of your IT infrastructure, particularly your ERP system (such as Microsoft Dynamics or SAP). Ensuring your web store software works well with your established systems will help you match even your most tech-savvy competition in terms of performance. Worried about the look and feel? There are plenty of e-commerce solutions that come with standard templates that can easily be customized to align with your brand.
"The decision-makers in the industry are getting younger and they are demanding new, modern channels through which they can place orders."
3. Competitor profile: Existing companies
Finally, you're also feeling competitive pressure from existing companies who have been on your radar for a while.
But familiar faces can pose new threats in today's dynamic market. Strategies that helped you stay ahead of your competitors in years past might not prove as effective in the rapidly changing business landscape.
How B2B e-commerce helps you stay ahead of the pack
Every business in your industry is unique. When you close a deal or win over a new client, it's because of what sets your company apart from the rest. Whether it's your exceptional customer service, high-quality products, our competitive pricing, you can always rely on that one USP to give you the edge.
No matter what it is that sets your business apart from the rest, a B2B e-commerce solution can help you enhance it. How? By giving colleagues across your entire business more time to do what they do best.
A web store solution tailored to your technology stack not only offers your clients a convenient way to place orders, it offers you a chance to optimize your order processing. That means less time spent on taking the same orders every month, entering the data into your systems, and fixing the inevitable human errors.
And that means more time to spend on really adding value for your customers in the way that you do best.
"With just one extra back-office assistant, Joolz has grown at least 35 percent per year over the last 2 years."

–Joolz
Start your B2B e-commerce project today
Read our B2B e-commerce guide for everything you need to know (no download needed).