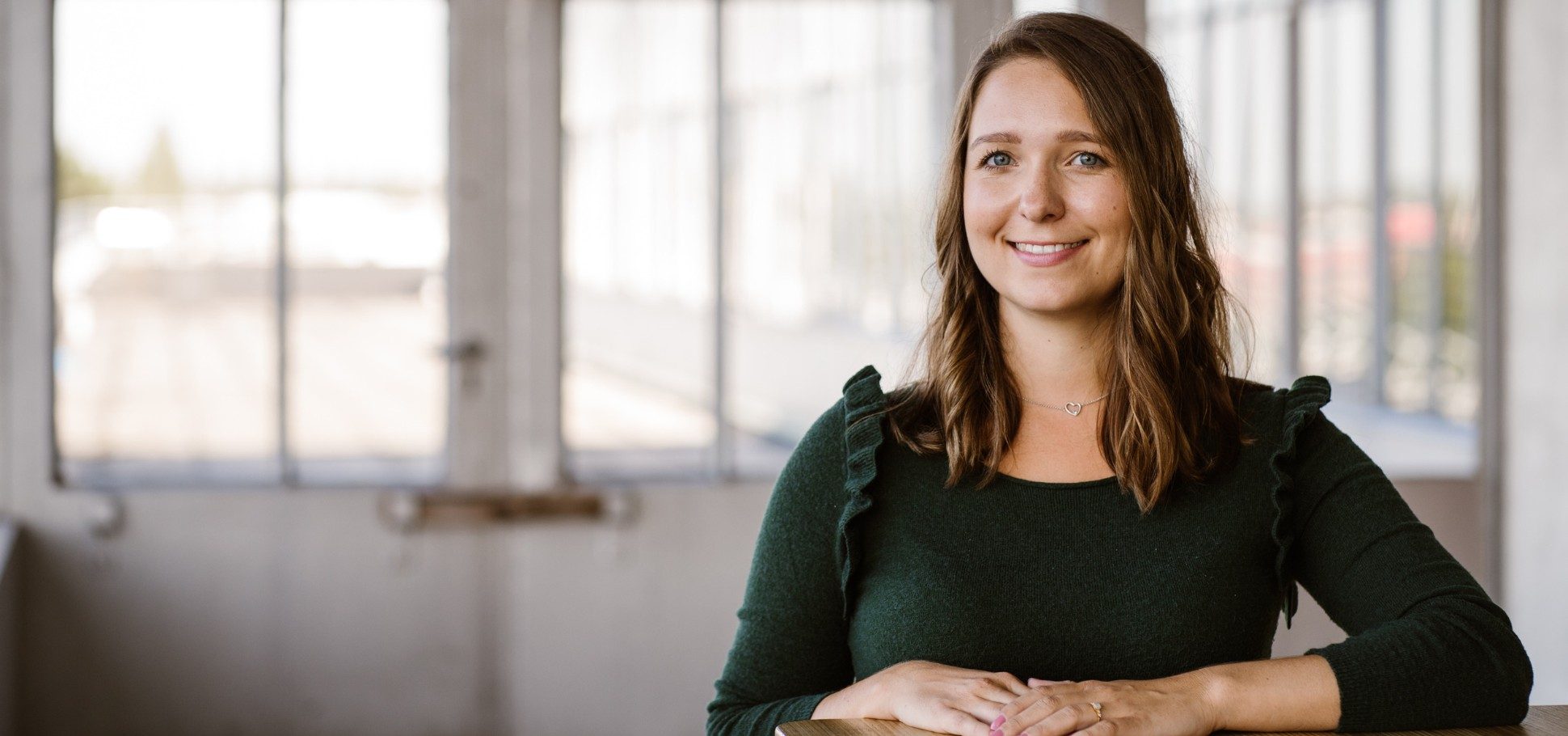 2022 was a banner year for B2B e-commerce, but not all signs are set on green for the future of B2B e-commerce.
How will an economic downturn impact buying behavior?
Will political tensions or supply chain issues continue to affect buying across borders?
Which new tech trends will create the biggest opportunities in B2B?
Continuing to be competitive and driving digital sales will be a challenge in the new year. Which is why Chief Product Officer Arno Ham has identified the key trends that are set to shape B2B e-commerce in the future.
1. E-commerce is a must
To continue to build relationships with their buyers, B2B companies need to move online now (and provide a seamless user experience).
In 2018, we saw that some companies began adopting a digital-first approach. In 2020, we saw B2B companies forced to move online in a hurry due to the pandemic. In 2023, B2B companies will have little-to-no choice: Adopt a digital strategy or become obsolete.
The latest research on professional buyers and B2B sellers indicates:
Buyers are spending more online now than before the pandemic
Order values have increased by an average of 45%
But we've found that it's not just about moving online, it's also about how you do it and the experience you provide your customers with.
"According to the 2022 B2B Buyer Report, half of B2B e-commerce sites do not fully meet the expectations of business consumers. The main culprit? Poor customer experience online. 94% of business consumers are frustrated by functional elements when purchasing online. This includes features like ease of checkout and/or repeat ordering, visibility of product stock and details, and more."
Arno Ham, Chief Product Officer
2. (Cloud) sustainability in e-commerce
Millennials already make up a large part of B2B buyers — and will continue to do so.
To gain the trust and loyalty of your current (and future) buyers, you must think about how to become more energy-efficient and climate-efficient as an e-commerce business. Focusing on your digital transformation helps by creating paperless processes and choosing more sustainable shipping options, which will be attractive options for your buyers.
Beyond that, it's important to think about traditional processes your company may have that create waste and how you can adjust them to appeal to more climate-conscious buyers.
Being sustainable is only one side of the coin, your brand's approach to social justice issues also matters to millennial buyers: 60% of consumers expect companies to speak up on important issues — even if they don't agree with your company's views.
3. Contextualized real-time pricing
In an environment where inflation is causing businesses to make tough decisions competitive pricing has never been more top of mind. Contextualized real-time pricing gives suppliers the power to manage and adjust prices. It also enables competitive price matching for customers in real-time, across all channels. This allows you to be more competitive in terms of pricing and enables customer loyalty.
Contextualized real-time pricing is going to be a real game-changer in the coming years. It allows B2B companies to offer consistent, personalized prices to customers – online and offline. In 2022, there was a surge in adoption of mobile payments and retailer mobile apps: Something that mainstream retailers have leveraged to drive more sales in their physical stores. But to be able to properly leverage this technology, companies need to understand customer behavior through the entire buying journey by opting for a commerce platform that centralizes product, customer, pricing and stock data.
4. Customer analytics to improve user experience
A huge part of this B2C-like catering comes from analytics on customer experience. Customer journey analytics is the science of analyzing customer behavior across multiple touchpoints and then, over time, measuring the impact of customer behavior on business outcomes. Discover the benefits of investing in customer journey analytics below.
Improved data & analytics
Being able to collect and learn from online data is one of the biggest advantages of B2B e-commerce. Most importantly though, with the help of e-commerce analytics, you can improve the way your web store works for your customers.
Capturing better data through e-commerce analytics can:
Improve your overall customer experience
Help enhance supply chain management
Enable your B2B business to create personalized content and marketing
Identify common issues that your customers encounter during checkout
Reduce the number of abandoned transactions and increase your sales
Understand what your most valuable marketing channels are
Make key decisions about where your budget can be spent most effectively
Tools like Sana Commerce Insights (SCI) allow you to get a holistic overview of all your commercial data. SCI is unique as it's the only analytics tool to combine your ERP, web store and analytics data.
Customer data platform
Customer data platforms (commonly known as CDPs) are used to combine and integrate all customer data into one single platform. CDP tools give your marketing team crucial data to successfully run campaigns.
A CDP collects data from multiple tools to create a full profile of your customers and how they interact with your content. For example, your CDP can collect data from touchpoints like Facebook, LinkedIn, your website, email and any other place your customers might interact with your brand. The CDP then consolidates all the collected data into one unified customer profile. This data can help your marketing efforts and it can also help you identify what you need to do to retain customers. A CDP can even be used by customer service teams to cater their support to each customer.
37% of B2B companies are already using advanced campaign measurement and analytics tools. Are you one of them?
5. Payment options and methods
In 2021 and 2022, most B2B e-commerce transactions involve software solutions that automate payments, making it more convenient for both parties. It's no wonder why this is a continuing trend in 2023 and beyond.
Having a great selection of payment options is vital to B2B e-commerce and business consumers. The most important choices to offer are:
Credit cards
Checks
Purchase orders
Mobile wallets
With mobile wallets like Amazon Pay and Apple Pay on the rise, we also see B2B e-commerce channels adopting experimentation techniques and omnichannel sales approaches.
New payment options are needed
Personalization is everywhere in B2B, even in smaller customized catalogs and quick reordering based on order history. Personalized marketing makes the buying experience fast and efficient. It changes your customers' perception of their shopping experience and ultimately it shifts the way they purchase.
An easy payment system does more than just enable your B2B e-commerce store to accept any card or bank payments — it also improves internal processes and customer experience. When looking for faster online order-to-cash processes, be sure to consider whether your preferred payment provider offers full-service payment processing solutions.
6. Security in B2B e-commerce
Security in B2B e-commerce has been a recurring topic of interest in the last year. E-commerce sites are rich sources of data, sensitive information and capital. Exploiting security weaknesses in e-commerce businesses can be a lucrative business.
These weaknesses can take many forms:
Insider/internal threats
Threats against your customers or customer data
Phishing
Man in the middle attack
SQL injection attack
Cross-site scripting XXS
Financial fraud
E-skimming
The list goes on, but the bottom line is: You can't ignore this topic, especially not in 2023. Protecting against these security threats requires a broad set of tools that must be updated and maintained rigorously to protect your company and your clients.
Want to see how we combat security issues with our B2B e-commerce platform, Sana Commerce Cloud? Read the blog to discover the security benefits of using Sana Commerce Cloud, as well as practical tips on how to stay vigilant when it comes to your site's security.
7. Prolonged resource shortages
Last year we predicted that resource shortages would continue into the last quarter of 2022. This prediction now (unfortunately) extends into 2023. Beyond that, money that has been injected into economies has caused a rise in inflation. Meaning? You can expect to pay more in 2023 for the same item you paid less for in 2020. Forrester recently predicted that "shortage" will be the name of the game in 2023.
Personnel shortages have also been another notable resource that has been greatly reduced in 2021 and 2022 and will continue to impact employers in 2023. This is a direct result of the recent "Great Resignation."
Typically, the U.S. economy averages only 300,000 added jobs each month. According to economists, in the past 12 months it's been about 450,000 jobs on average. This indicates a major decline in labor force participation. The labor shortage isn't only affecting the U.S, either. It's a global problem that will impact B2B companies further in 2023.
These shortages in both goods and labor will have a ripple effect. You'll see it everywhere from grocery store shelves to large shipping fees and increased tariffs. It's hard to solve these complex issues, but e-commerce can make it easier to stay flexible and offer your customers preferred pricing and priority.
8. The rise of unified commerce
Unified commerce is a powerful way to improve customer experience across channels and a way to create that seamless experience that your buyers are looking for.
Practically: Unified commerce connects your backend systems to platforms that your customers frequently view and shop from.
According to the latest research on B2B buyers, 94% of professional buyers experience issues when purchasing online.
Unified commerce falls into these three pillars:
Tech stack: Front and backend systems unite
Product offering
Channels
"Unified commerce is the answer many businesses have been looking for when it comes to solving the age-old question of how to improve the customer experience across multiple channels. Buyers are, for example, happy to blend online orders with offline customer service or even in-store pickup, while expecting that their invoices will be automatically updated. This unified approach will become standard."

Arno Ham, Chief Product Officer, Sana Commerce
Looking to get started with e-commerce or switch e-commerce providers?
Download the Ultimate Guide to E-Commerce to help you navigate the process.
9. Digital toolbox
In 2023, B2B companies should be looking beyond the traditional ways of working and look more into expanding their digital toolbox instead. This is a side effect of e-commerce becoming more and more important. As this happens, we see companies begin to broaden their e-commerce teams – and their e-commerce offerings.
To reach your long-term e-commerce goals you need to expand your existing toolset to accommodate changing market and customer needs.
Where do we recommend you start?
Providing personalized recommendations to your customers
Using personalization to cross and upsell
Ensuring you have an airtight SEO strategy to improve the organic visibility of your company, site and products
Leveraging cross-channel marketing strategies to improve reach
Invest in digital tools that your teams need to be successful
10. Hyper-personalization
E-commerce personalization is the practice of creating personal interactions and experiences for customers online. Personalization can be based on a customer's previous purchases, browsing behavior, geographic location, language and/or other information.
Personalization is increasingly important to online retailers, particularly B2B retailers.
B2C sites are already leaps and bounds ahead of their B2B counterparts when it comes to providing smooth and seamless customer experience. A fact which only further stresses the importance of personalization in B2B.
How to optimize your e-commerce personalization strategy
Know your users
This is at the very heart of e-commerce personalization. The more you know about your users, the better equipped you are to personalize content for them.
Segment your audience
Organize your audience into smaller segments. This way, you can group customers with similar needs together and provide them with the experiences they're looking for.
Provide product recommendations
Improve your e-commerce personalization strategy by displaying recommended or similar products to the one your customers are looking for.
11. Digital sales rooms (AKA self-service portals)
During the pandemic, brick-and-mortar stores quickly became things of the past. Instead, buyers turned to digital channels to get their "in-store" fix. This is a trend that you will see in 2023 and beyond as business consumers' attention remains fixed online – not just for purchases, but for identifying new suppliers, choosing new suppliers and searching for information, as well.
All of this means that your buyers are going to expect the same feeling they get when shopping offline, but in a digital environment. And they're going to expect you to provide it. This actually gives you the unique opportunity to offer more than just a transactional platform for your B2B clients.
Use your web store to provide sales agreements, communication and customer support via chat, facilitate easier browsing, and more. Take advantage of powerful digital tools and platforms to provide a seamless customer experience and improve your customer relationships.
12. Customer loyalty and retention
It's no secret: It's more cost-effective to retain customers than to get new customers. This is something that's especially important during a potential economic downturn.
However, keeping your existing customers can be difficult, but it's well worth the effort. This is because customer retention contributes to a higher return-on-investment (ROI), plus it is less expensive to maintain. According to research performed by Frederick Reichheld of Bain & Company, "in financial services, a 5% increase in customer retention produces more than a 25% increase in profit." Don't underestimate the power of customer loyalty.
Before pursuing successful customer retention strategies, it is vital to understand the difference between business-to-business (B2B) and business-to-consumer (B2C) retail models. While B2B retailers sell products or services to other businesses, B2C retailers sell directly to consumers. The main difference between the two regards the way in which the buyer comes to an agreement on a product or service.
B2B e-commerce trends 2022, 2021, 2020, and 2019
Wondering what past e-commerce predictions looked like? Here's a quick recap of some of the B2B e-commerce trends we discussed over the last 4 years:
Planning for 2023?
Get our guide on how to be B2B e-commerce ready in 2023 and beyond.