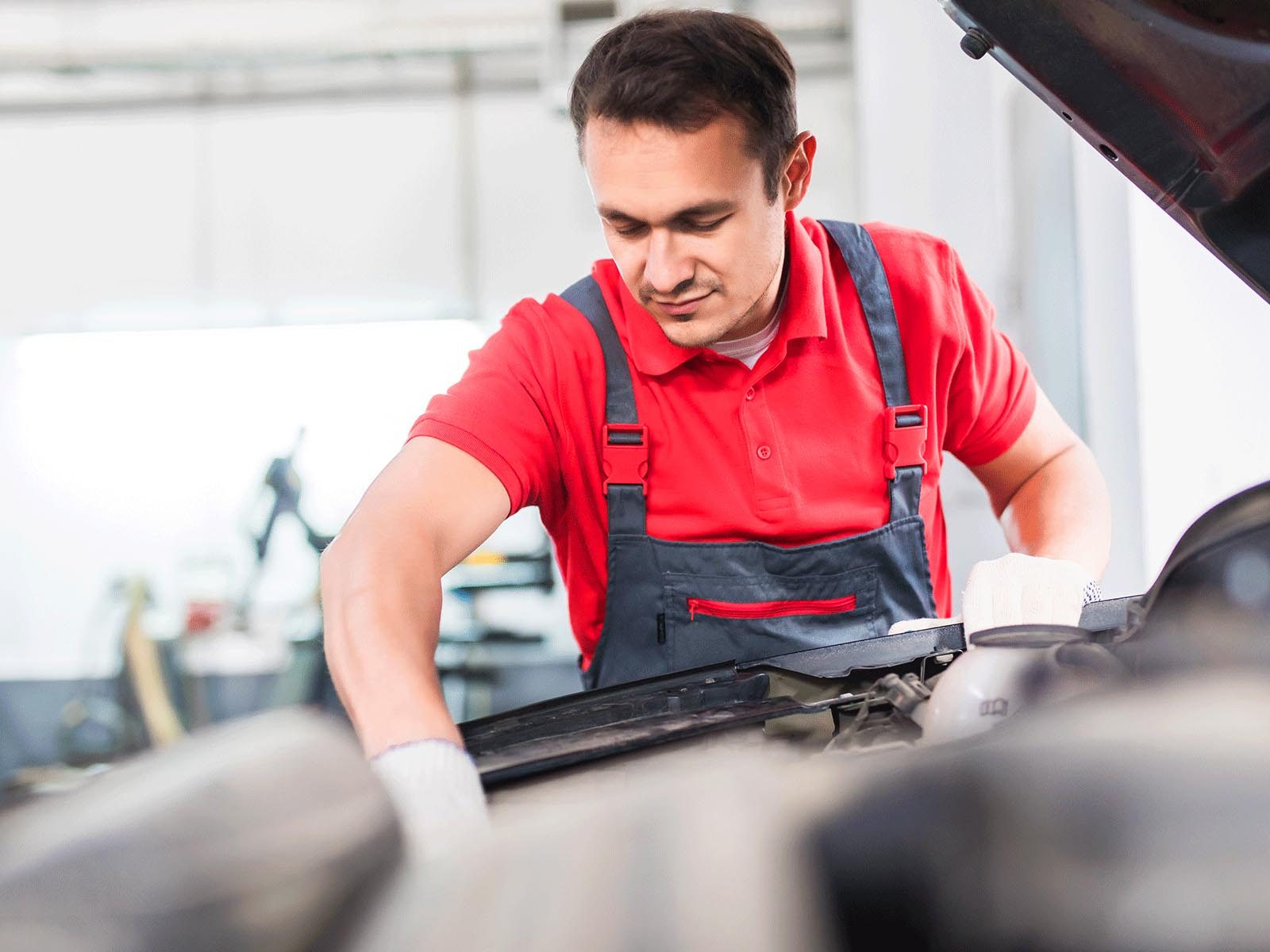 The automotive industry is changing. Emerging markets are developing and new technologies are being created at an exponential rate. As a digital life becomes the norm, consumers and professional buyers alike are increasingly turning to online sources in their quest to make informed purchasing decisions.
When it comes to the auto industry, the aftermarket in particular is showing huge growth online. In fact, while parts sales via brick-and-mortar stores grew less than 1% from 2014 to 2015, online sales grew 16% from 2015 to 2016, and that increase is expected to double again by 2020.
A digital revolution is taking place in the automotive industry.
Why? Because digitization and e-commerce solve problems.
In this article, we'll have a look at three of the most common difficulties in the automotive industry, and what e-commerce does to solve them.
1. It takes a lot of effort to process even simple orders
Order processing can be extremely complex in the automotive industry, especially when you're looking at orders with multiple components and customizations. The more complex the order, the higher the likelihood that manual processing errors will occur.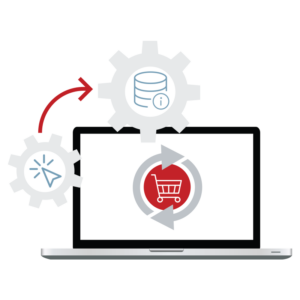 Using a good ERP system as your source of truth is, of course, the first step. This will allow your organization to manage and automate many of its processes, simplifying them, and reducing the margin of error.
But that's just the start. Even with a good ERP system your clients still need to call, email, or fax you to place orders, and you still need employees to process those orders. With an integrated e-commerce solution and an ERP, you can fully optimize your order processing.
Professional clients and consumers alike can access your web store whenever it's convenient for them. When they log in, they can access their personal catalog, past orders, and personal pricing if applicable. They can then place their order without the help of your Sales department, and it will be processed directly in your ERP, requiring minimal order handling and minimizing the risk of human error.
2. Mistakes on conditions, payment, and shipping are too common
But what about all of the special conditions, payment options, and shipping requirements?
It might be hard to imagine that a web store could be advanced enough to be able to deal with each and every unique case. After all, there's a reason why you hired people to place orders for your clients.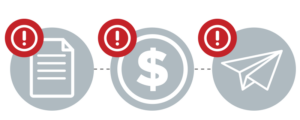 With the right combination of ERP and web store solutions, however, your web store will be sophisticated enough to handle just about anything your clients throw its way. When your client is ready to place their order online, all of the options are there. Multiple shipping addresses? Sure. Different payment addresses? No problem. Special delivery instructions? Absolutely.
E-commerce helps automotive businesses double their sales efficiency because it frees up agents from doing administrative tasks so they can do their real work: sales.
3. It is difficult to promote the right, relevant products to customers
Did you know that 4/5 of your customers will buy more than they planned to in a web store environment than during a telephone ordering experience?
It's a pretty safe bet that we've all had that time when we finished shopping in a web store, gone to checkout, learned that we are almost qualified for free shipping, and then gone back to the web store to add something else to our cart. That's online sales 101, and that's just the start.
Online purchasing environments provide countless opportunities to boost sales, and a web store is a way to go if you want to optimize the way you do cross-selling and upselling.
If someone is looking at, say, a radiator in your web store, then they might also be interested in tubing, fans, and coolant fluid. An integrated web store makes it possible to display all of those extra options on the radiator product page. And you can do that with every single one of your products.
Or perhaps your client is looking at a basic low-budget car part, but you offer many superior products that the client might be interested in instead. An integrated web store makes it easy to set up your product page to promote better product and the better purchase.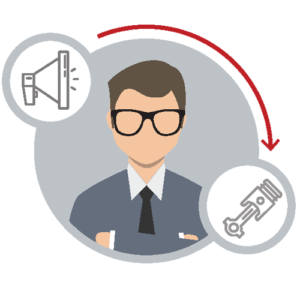 A web store is your smart, helpful, 24/7 sales agent.
A good web store offers many possibilities that would be impossible to offer your clients with old-fashioned paper catalogs. When your search and navigation systems are based on your ERP and PIM, you can provide complex product filtering that makes it easy for your clients to quickly find what they're looking for. When it's easier to find products, it's easier to buy products.
The great thing is that all of the information you need to set up both simple and complex upselling and cross-selling options in your web store is already available in your ERP. All you need to do is integrate a web store and make the most out of the investment you've already made.
Looking for more key e-commerce tips?
Discover how to be B2B e-commerce ready in 2023 and beyond.