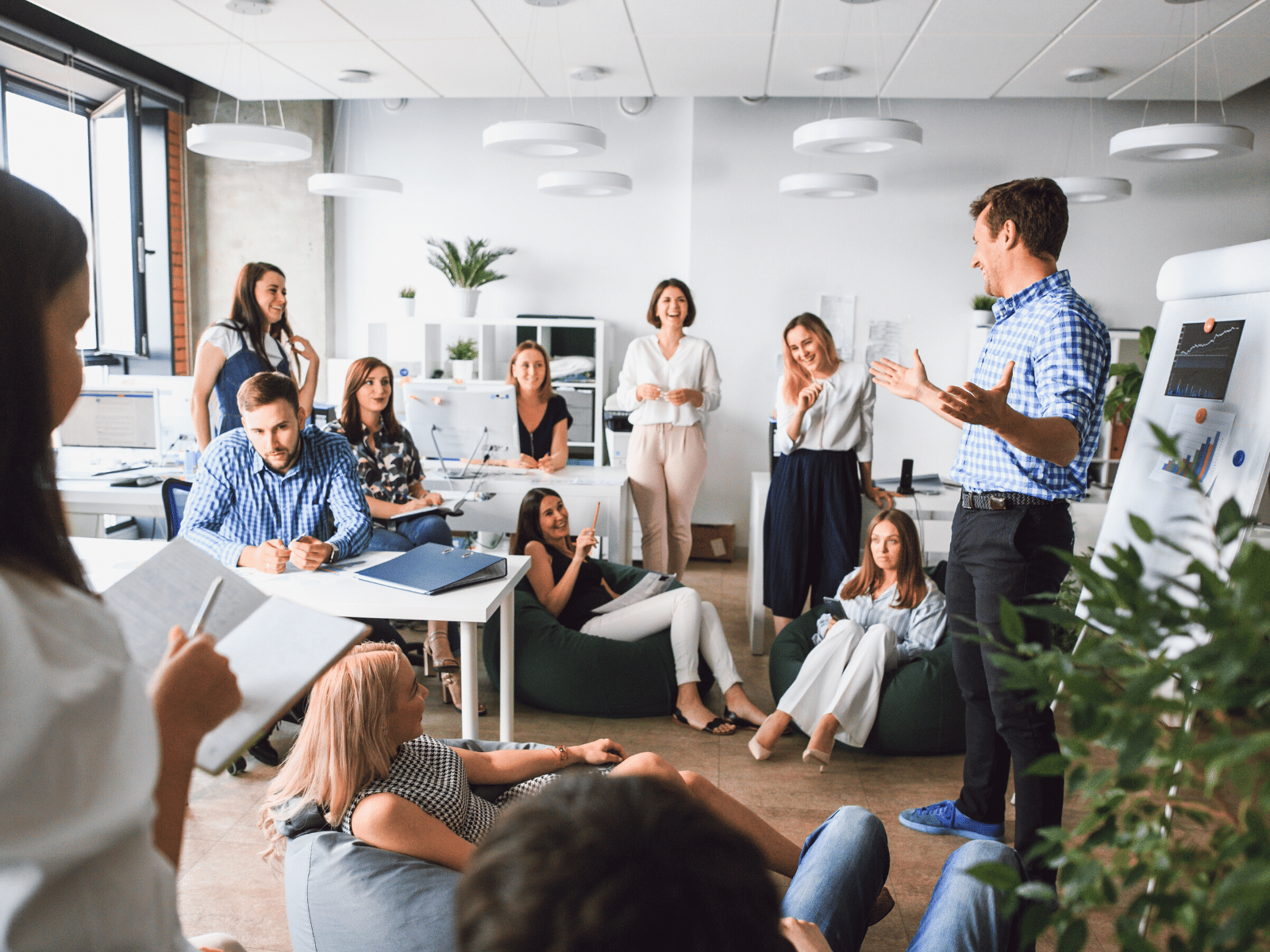 Owning a business can be tough and all business owners face challenges they must overcome to thrive in their industry. Whether you own a brick-and-mortar store and want to dabble in online sales or you're ready to jump headfirst into e-commerce, it's important to know the B2B e-commerce challenges you may face.
1. Maintaining customer relationships with B2B e-commerce
One of the biggest challenges of B2B e-commerce is maintaining and nurturing customer relationships in a digital age. Our latest B2B Buyer report reveals that 84% of B2B buyers would choose to buy from a supplier that they had a great relationship with – even if the competition's business terms were more favorable. The lifetime value of B2B customers is much higher than that of B2C buyers, making positive customer relationships even more crucial. The key to fostering strong relationships with your customers online is to provide an exceptional customer experience.  This means delivering a fast, easy-to-use B2B e-commerce store that provides reliable, transparent and accurate information to your customers, when they need it, from wherever they need it.
Another challenge when considering the complexity of the B2B buying process is helping your customer customers transition to executing that process digitally. Over 50% of B2B companies now place orders through e-commerce stores (up from 28% in 2019). So how can companies support their customers to move orders online? A key way to do this is by educating your sales teams. When your sales reps know how your e-commerce store work, they can easily guide your customers through the digital process, while gathering invaluable customer feedback on your web store.
Report with data from 1,111 IT professionals reveals risks and costs associated with B2B e-commerce in '22/23
2. Finding the right market and competitor analysis
E-commerce businesses can have more competition than brick-and-mortar stores.  In most cases, consumers can compare one company's products to every other online offering worldwide, as opposed to only those stores or products available in a single town or region. Ensuring your business remains on your customers' radar is a major challenge of B2B e-commerce. Therefore, it's crucial for online stores to find the right market, and understand the competitors active in that market.
Strong competitor analysis allows B2B e-commerce sellers to better understand their market and how other sellers approach it. To create a successful e-commerce marketing strategy, you must conduct a strong competitor analysis by:
Researching the products and services competitors offer
Reviewing competitor price points
Learning about competitor marketing strategies, including where and how they advertise
Finding out what promotions, discounts, and benefits competitors offer
When you become an expert on your competitors' businesses and products, it's easier to identify your market and how you can stand out.
3. Choosing the right technology
Whether you implement an e-commerce wholesale business model or sell products directly to the consumer, the right technology is crucial to your success. Integrated e-commerce software keeps your inventory organized and ensures your customer has a good experience with your brand. As your business and online sales grow, so may the technologies you require to adequately support your business growth. To ensure you'll have room to scale it's important to consider how easily and cost-efficiently your chosen tech stack can integrate with your future tech needs (for example integrating with e-commerce optimized CRM software). When choosing the technology you need for your online B2B business, consider:
How the software helps with the order process
If it's easy to fulfil orders quickly through the software's order management system.
The customer's shopping experience
If all staff members can easily access and operate the software
The accuracy of inventory, numbers, and statistics
Your ability to customize the software to meet your business's needs
Advanced technology can help you avoid online order errors so you can lower your return rate and keep customers happy. An easy-to-navigate customer portal is crucial to keep track of orders and record customer details. This data can be used later when deciding how much inventory you need and to keep in contact with customers.
4. Data and cybersecurity
Another B2B e-commerce challenge is adequate data and security measures within your online store. To serve customers efficiently, your e-commerce business must store data, such as customers' names, contact information, order history, and payment methods. Consumers put their trust in your business to collect, store, and utilize this data with care. Cybersecurity measures for your e-commerce site are key to maintaining this trust. To ensure you have the right procedures in place, it's important to:
Train your staff on how to keep data safe
Ensure you and your staff know about all federal and local consumer data privacy laws
Implement a safe data storage plan with robust and secure software
Maintain and update your software regularly
Frequently change passwords to systems
Create a disaster plan to address cybersecurity attacks or data breaches
Data storage and cybersecurity is a unique challenge for B2B e-commerce businesses since most brick-and-mortar retailers don't need to worry about this challenge. Keeping your eyes peeled for suspicious behavior and training staff on how to identify potential threats helps keep your data safe.
5. Marketing, visibility and lead conversion
Brick-and-mortar retailers may focus their marketing efforts on eye-catching signage or involvement in community events. As an e-commerce business, you'll have different marketing obstacles to conquer.
Your marketing plan should center around online visibility and converting leads into customers. To create an effective marketing campaign, you should:
Identify your target customer and cater marketing messages to them
Keep track of leads and segment your leads into different categories
Keep in touch with email subscribers regularly
Develop a congruent brand voice used throughout your social media, website, and other outlets
As an online business, you have numerous digital marketing opportunities that can help increase brand exposure. Take advantage of these opportunities to gain visibility and convert leads into sales.
6. Meeting the demands of a complex B2B buying process
Compared to B2C, B2B buying is a different ball game entirely. With longer buying processes, more decisions makers, customer-specific terms, extensive product lines, bulk orders and additional industry complexities to consider, B2B companies experience more complex challenges when going online than B2C retailers. In order to meet customers' expectations, manufacturers and distributors need to accommodate all of these needs within their e-commerce store while offering customers the personalized, smart, and easy-to-use shopping experience they expect from shopping with B2C e-commerce stores. Having an e-commerce software that puts the customer first and caters for the B2B context is a key component to achieving e-commerce success.
7. Pricing and shipping
While B2B e-commerce businesses don't pay rent for a retail space, they do have inventory and shipping costs to consider. Your product pricing is a crucial component to success and one of the leading challenges of B2B e-commerce businesses. You want to be competitive but you also want to make a profit. When determining product pricing and shipping costs, think about the:
Product manufacturing costs
Inventory storage costs you're incurring
Cost to ship items and shipping parameters you can afford to offer
Number of product returns you experience on average
Customer-specific pricing (something to consider for loyal customers or regular large orders)
There's a fine line between offering competitive pricing and ensuring your company makes a profit. You may need to continually adjust pricing to meet customer expectations while making money from sales.
8. Return and refund policies
Online shoppers are generally more wary of retailers with complicated return or refund policies. When e-commerce businesses don't offer returns or refunds, consumers may be hesitant to order.
A simple return and refund policy is crucial to increasing sales. When developing your policy, it's important to:
Create an easily understandable return or refund policy without a lot of exceptions
Decide how you'll handle return shipping costs
Be lenient about returning items that are damaged, wrong, or don't work
Ensure your return policy doesn't cut into your revenue too much
9. Increasing sales and long-term growth
Implementing these strategies may increase sales and allow you to create a large customer base. However, maintaining this growth for the long-term is what's important for the longevity of your business and can be one of the major challenges of B2B e-commerce. To ensure you remain profitable, you should:
Analyze your inventory costs and cut where you can
Attempt to reduce shipping costs whenever possible
Look into order returns and try to minimize the financial impact
Read through customer reviews and make improvements when necessary
Ensure your software and website remains up-to-date
Make sure all business interactions foster stronger customer relationships
In the e-commerce sector, you face a unique set of challenges that threaten the success of your business. By confronting these obstacles with strategies that set you apart from competitors, you'll see an increase in sales and exposure.
Are you meeting your buyers' needs?
Over 50% of e-commerce stores are not meeting B2B buyers' expectations. Find out why in the latest B2B Buyer Report.