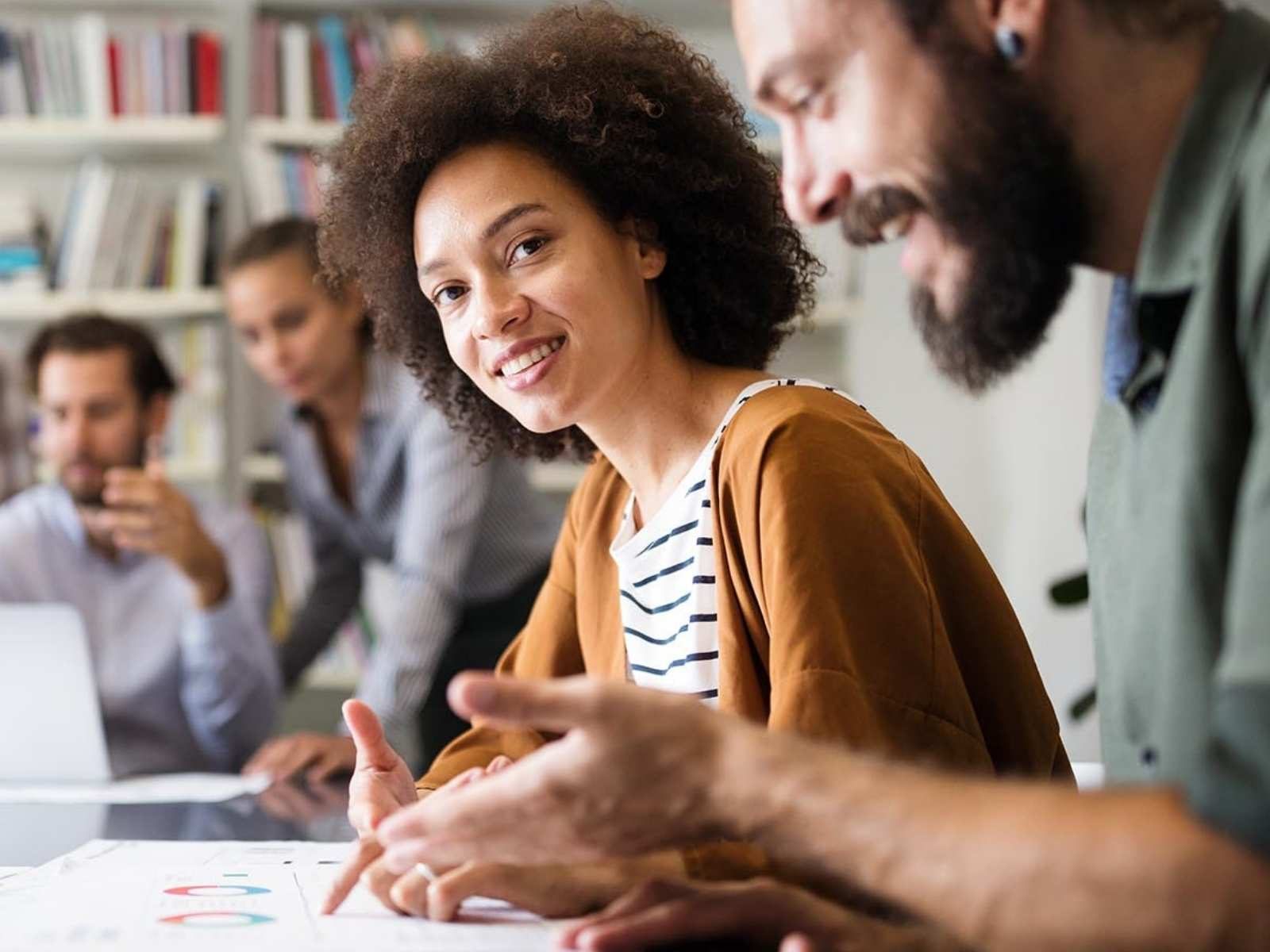 B2B businesses are increasingly moving their business online as they recognize the opportunity to expand their sales digitally. One of the most effective ways to stand out from the competition is to take a page out of the B2C playbook to develop a full-featured e-commerce marketing plan. 80% of B2B customers expect their online sales experience to mirror that of the best B2C sites, with convenience and personalization as the top priorities.
This article will discuss what e-commerce marketing is, the different strategies for implementation, and various resources that can help you learn more.
Strategies for B2B e-commerce marketing
There are a variety of strategies you can use when it comes to e-commerce marketing. Regardless of the one you choose, though, you'll almost certainly need to adjust it based on your business's unique needs. To help facilitate the process, you can utilize different ERP products and integrative tools that will put all the important data you need right in front of you.
1. Collect consumer data
Important consumer data, such as shopping behaviors, acquisition, conversion, and retention, can help boost your reach and profitability by:
Identifying your target market — Your business needs to identify and market to individuals who want to buy your product or service;
Targeting different customer segments — Breaking down your larger target market into smaller segments, such as geographic, demographic, psychographic, and behavioristic, allows you to promote your products to one type of customer;
Creating more personalized customer experiences — Once you have different segments in place, you can market to your customers by speaking directly to their needs and customizing their overall experience;
Customizing promotions — Promotions aimed at your target market can increase your sales;
Collecting and using feedback — Feedback from your target audience will help you further maximize their experience and overall satisfaction;
Building better services and products based on your customers' needs — Based on their feedback, you can fine-tune your products or services to meet customers' unique combination of needs and preferences
For example, suppose you find that several products on your website have higher cart-abandonment rates than others. You can segment your audience, pinpoint their different likes and dislikes, and target their needs, which may differ from other products you sell.
2. Do competitor research
Researching your competitors — which involves paying attention to what they're doing and evaluating their strengths and weaknesses — can help reveal trends in the marketplace and gaps in your business plan. This research will also help you:
Identify how your products and services compare — Competitor research helps you learn where you can improve your products to meet your customers' needs better and remain competitive in the marketplace;
Find out which competitors are your biggest threat — No business is an island, and every company needs to understand which businesses are vying for the same customers. This includes what they're doing better and where you might outshine them;
Keep up with the latest industry trends — Most industries change regularly, and if your business doesn't keep up, you could lose customers to your competition.
A prime illustration of this is artificial intelligence, which is set to revolutionize many of the ways we do business. If you don't implement AI into your model (such as inventory tracking systems, as one example), your company could suffer.
3. Focus on personalization and building loyalty
Tailoring customers' web store interactions to their purchase needs is a great application of B2C best practices. This is the type of experience that B2B buyers are coming to
expect, and you need to be able to deliver that level of personalization in order to remain competitive. It creates better sales conversions, improves brand engagement and
provides a competitive advantage in that you have a better understanding of your customers.
A lot of marketing resources are also spent on lead generation and attracting new customers, but it's equally important to focus on retention by keeping your existing customer base happy. B2B marketers can leverage loyalty programs to build lasting relationships with customers to increase retention.
Loyalty programs can take all sorts of forms. For instance, you could utilize a tiered approach to encourage customers to make more purchases. Alternatively, you could host
member events to reward and recognize your top accounts. A doubly effective solution is a referral program where customers earn rewards for bringing in new business. This
not only motivates your existing customers but also grows your customer base.
4. Prioritize SEO
A lot of great product development and marketing activity can go unnoticed if you're not focusing on bringing in traffic to your web store. That means you need to make your web store more visible in search engine results pages. The easiest way to rank higher for your targeted keywords is through building out great content and writing optimized copy for your web store.
B2B buyers consume an average of 13 pieces of content before deciding on a vendor. Content, therefore, is usually the reason a prospect will visit your website in the first
place—they're looking for answers. By developing great SEO content like articles, reviews, podcasts, and webinars, you create an encyclopedia of authoritative answers that will help you rank higher and generate leads with intenelp your business better meet their needs.
Furthermore, 60% of consumers read online reviews weekly, and 93% report that online reviews impact their buying decisions. If you don't have any online feedback to read, this means your customers might choose competitors that do.
For example, you could include a link in order-confirmation emails that redirects customers to your website or a third-party's, where they can provide insight into their experiences and choose a tangible rating (such as stars) that signals to other customers whether they should do business with you.t to buy.
Once customers land on your site, you'll want to have great headlines, product descriptions and an easy-to-use navigation setup waiting for them. All of these pieces contribute greatly to helping your web store rank higher than your competitors. The goal should be to create clear and compelling copy for your website that lets your buyers know about all the great features and benefits your solution has to offer.
5. Leverage testimonials and customer stories
What is the simplest way to market your B2B organization? Have your customers do it for you. Nothing convinces a B2B buyer quite like learning about the experiences of others that have gone before them. According to our B2B Buyer Report, 92% of B2B buyers are more likely to buy a product after reading a trusted review.
Here are a few things to consider about collecting customer reviews:
Follow-up soon after a purchase to see if the customer had any issues. At the same time, find out if the customer is comfortable sharing their experience with your company's products. This is your chance to thank them for the purchase and to quickly resolve any issues they might be tackling.
Consider incentivizing customers for leaving honest reviews of their experience with your products or solutions.
Always run the testimonial by the customer to check on the accuracy of their quotes, especially if publishing on the main page of your website.
It's also a good idea to comb through your social media channels to respond to and capture any feedback that customers might be discussing on these open platforms. This is an opportunity to show how responsive you are while also looking to see if there's positive feedback to turn into a published customer review.
6. Track your progress
Obtaining feedback can also help you track your business's progress by determining whether you're meeting your customers' needs. Additional tracking methods include:
Watching key performance indicators — Each business will have different key performance indicators they should monitor, although some of the most common are expenses, revenue, product sales, and inventory;
Reviewing customer feedback — Don't stop at observing if your customer reviews are positive or negative. You'll also want to pay attention to whether they're trending up or down over the medium- to long-term;
Tracking employee goals and progress — In addition to the overall company, each employee has their own goals that need to be monitored. If they're meeting their goals, great. But if not, you'll need to help identify the reasons and implement strategies accordingly.
In short, tracking progress requires flexibility and will be different for each company.
Finding the right B2B e-commerce platform for marketers
Now, armed with the strategies to create successful B2B interactions, marketers require access to an e-commerce platform that can help implement and manage these
initiatives.
In the age of digital automation and B2B e-commerce, you will need a modern platform to create those personalized online buying experiences that customers expect. This
platform must integrate with CRM and ERP solutions to give you full visibility into customer data, allowing you to make informed marketing decisions and optimize your operations.
Sana Commerce Cloud is built with marketers in mind. It comes complete with tools designed to easily create web storefronts that will attract and engage customers.
Contact us today for a demo of the platform and see how we can help your marketing organization bring your e-commerce site to the next level.
Looking for more guidance?
Learn what's trending in the world of B2B e-commerce in 2023.