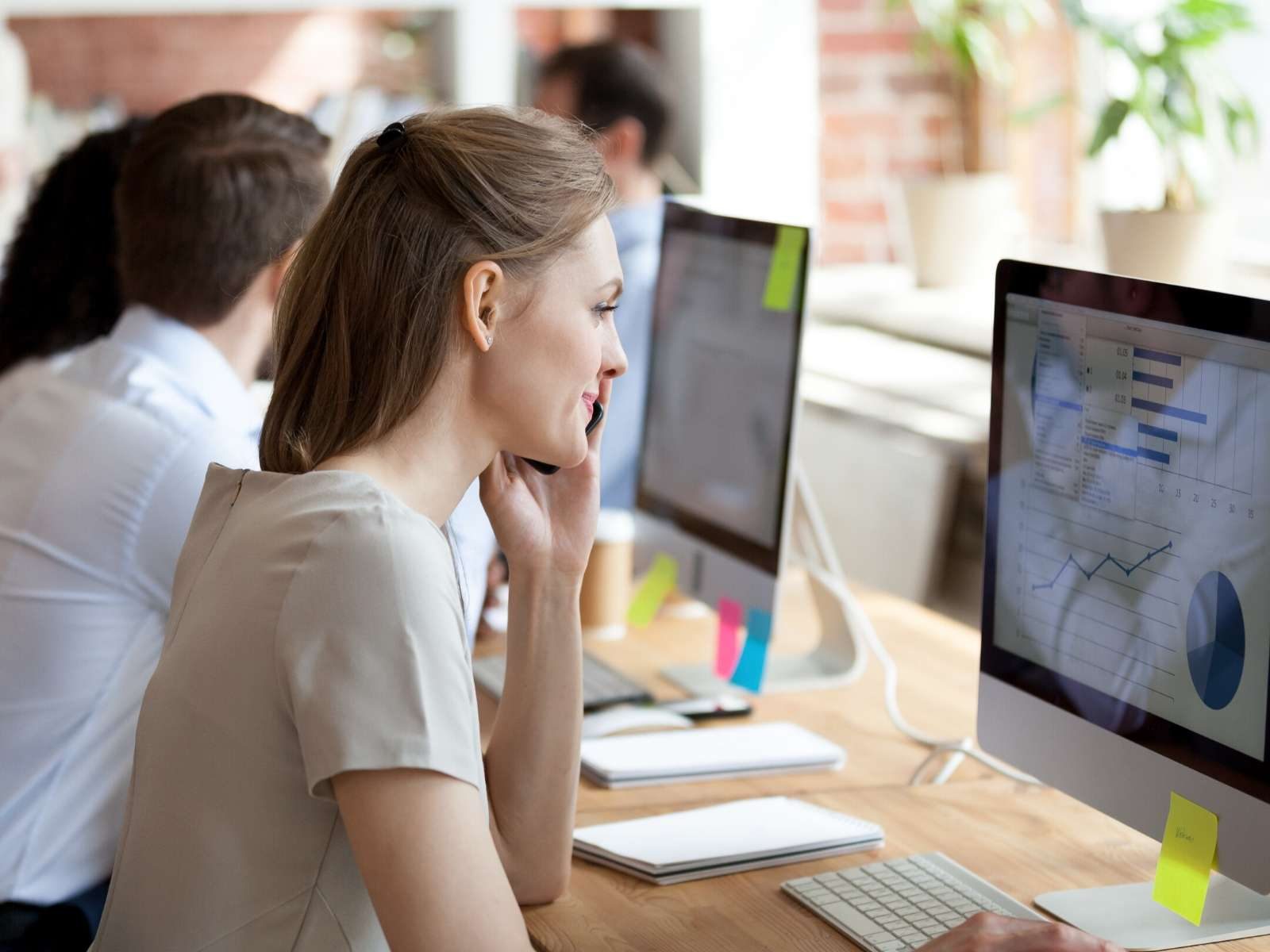 How do you ensure your products (and product pages) are accessible online, trusted by your web store visitors and convert well? Often this comes down to effective e-commerce product catalog management.
What are the benefits of good e-commerce catalog management? What are the challenges to managing your product catalog online? And what are catalog management best practices in e-commerce? In this blog post, we share everything you need to know about e-commerce product catalog management and practical tips you can follow.
What is e-commerce product catalog management?
E-commerce product catalog management is the management of all your product catalog data and information both in your system back office and how it appears in the frontend of your e-commerce site.
Providing accurate and clear product data to your buyers is a crucial element in the success of your online sales. Proper product/catalog management will enable you, your team and your clients to have better access and control over critical product data.
Why is catalog management important to your e-commerce strategy?
Nowadays, both B2C and B2B customers are used to searching for product information and shopping online. Your org's online product catalog should function like a well-oiled machine.
Benefits of product catalog management in e-commerce:
Meet current buyer expectations and digital trends
Ensure your products are found and accessible online
Streamline internal processes and workflows
Stay competitive and grow in an increasingly competitive market
Help you be seen as a leader in your industry
Build trust between you and your customers/web store visitors
Challenges for product catalog management in e-commerce
In general, businesses face 4 main challenges when managing their product catalog online:
The involvement of multiple stakeholders from inside and outside your organization: This can make managing and updating your product catalog complex and time-consuming. For example, if the units of measurement differ between your suppliers and your systems, this requires frequent manual updates.
Usability: All internal product data needs to be translated into clear, customer-facing information. In addition, you want to make sure the product display and categorization fit your customers' expectations.
Choosing a catalog management tool: This requires you to have a deep understanding of both the functions of the tooling options and your business situation. For multinational companies, it can be even more challenging to find a scalable catalog management solution if your internal operational systems (such as ERP, PIM, marketing or e-commerce systems) differ across the globe.
Business and catalog growth: Business growth often means catalog growth. However, is your current catalog structure ready to be expanded? Any inconsistency or lack of organization in your current catalog structure (such as messy product assortment) can lead to challenges when you're expanding your catalog.
To help you overcome these challenges, we've put together the following 8 best practices on how to manage your e-commerce product catalog: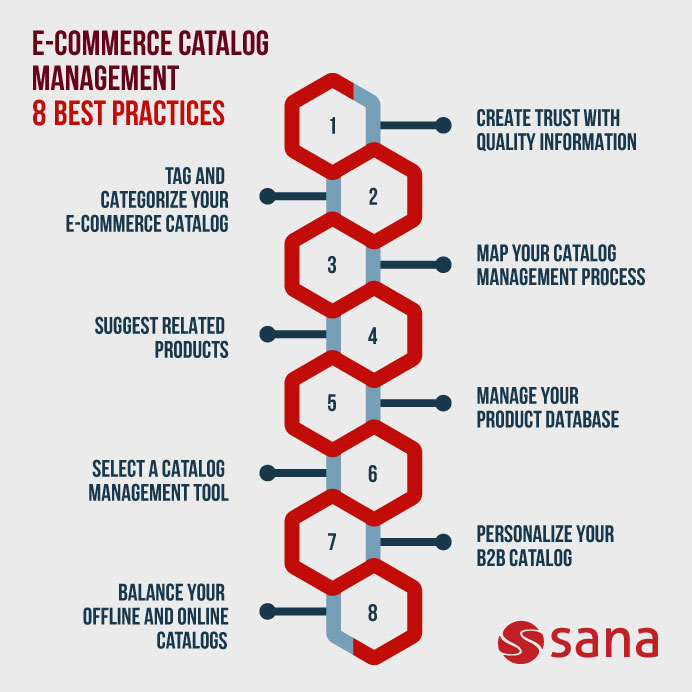 Best practices in e-commerce product catalog management
A condition for e-commerce success is that your web store is able to provide the information your clients need: product details, technical specifications and images. However, to take a step further and make your web store a true self-service portal for your clients, you need to also offer the following information online.
1. Keep your e-commerce product catalog database clean and organized
Since e-commerce catalog management is a type of information management, maintaining a database is an unavoidable part of optimizing the catalog. The below suggestions can help you keep a clean product catalog database:
Keep a single source of truth for your product catalog. This means keeping your information in one database only, without replicating it in any other systems. Not only is this more efficient, it will also prevent any errors.
Specify the roles and authorization flows for database modification. In this way, stakeholders will know their exact roles and responsibilities when changing the product catalog database. Authorization flows also help you maintain and safeguard your data quality and avoid data redundancy.
If you're considering expanding your business and e-commerce product catalog alongside it, assess the feasibility of your database expansion. Think about whether any new product catalog data can be collected, organized quickly, and managed in the foreseeable future within your current data structure. If not, you need to look at re-organizing your internal data structure first to ensure it is scalable.
2. Map your catalog management process
As mentioned earlier, the involvement of multiple stakeholders makes e-commerce catalog management a complex process. One way to overcome this challenge is to first map out your catalog management process. Then, you can pinpoint where your internal and external stakeholders are located along this process.
This mapping process can provide you with a clear understanding of:
Which parts of the catalog management process are touched by stakeholders
Who is affected by your catalog changes
When are they affected during the process
When your e-commerce product catalog needs to be updated, the mapping process allows you to quickly find the exact stakeholder(s) to approach.
For instance, let's say you're a wholesaler who wants to add a couple of products to your e-commerce catalog. A clear map of your catalog management process would help you understand what steps you need to take and in which order. You'll then know you need to first collect the new product information from the suppliers, check if your courier is able to pack the new products using current resources, commission a product photo shoot with your agency, ask your internal content team to create the product description, speak to your logistics department to get the new stocking keeping units (SKU) documentation, etc.
3. Tag and categorize your digital product catalog
Help your customers easily browse through your digital product catalog by offering them the option to filter, refine, and sort your web store product information. You can do this by systematically tagging and categorizing all your products.
But be sure to do this from your customers' perspective. That is, think about how they look for information and how they want to search your website. For example, if you know that your customers often search for product information based on material, make sure you do not limit attributing your products to size and color only.
In addition to this, we have the following tips for categorizing your e-commerce catalog products:
Ensure all product tags are consistent. For example, use only "medium" to represent a product size; do not switch between tagging products with "medium" and "M".
Ensure all measurement units are consistent. For example, use either inches or centimeters in your product specification, do not use both.
Don't limit all your products to the same set of attributes. Make sure to include additional product attributes when necessary to help your customers make the correct selection. For example, if you're selling vegan or gluten-free food, you should add these attributes and categorize them — and not limit attributes to only flavor, package size, etc.
4. Build trust with quality product information
When managing your digital product catalog, your first goal should be to ensure your (potential) customers are comfortable with shopping on your e-commerce site. You want your web store visitors to trust your business, so that they are more likely to place an order with you.
In order to reach this goal, it is crucial that you provide comprehensive and accurate information in your product catalog. Your potential customers can only start trusting your business when the information they use to assess your brand and products is complete and accurate.
You can start with the below 3 aspects to achieve good quality product content:
Include comprehensive information in your product catalog. You should provide all the details your customers need to easily assess your products. This includes technical attributes, images, videos, inventory information, units of measurement, and product usage combinations. This information needs to be clear and easy to navigate.
Make sure that all your information is up to date. This will optimize your customers' shopping experience by helping them make accurate decisions. Think here both of your static information, such as product details, as well as ever-changing inventory information. Assign a person to be responsible for each of these adjustments if needed. Alternatively, you can also try to connect your web store inventory to your ERP inventory records, so that your web store inventory levels are updated automatically.
Illustrate your products using high-quality visuals. This will help attract the attention of web store visitors and keep them engaged. Take it one step further by using multiple media formats.
5. Create clear product overviews and product pages
There are more ways that you can safeguard easy catalog navigation. For instance, with so many products and so many variants, clear product overviews and selection mechanisms can add a lot of value for your clients.
This is why it is important that your B2B web store provides a complete information package on product pages.
What should you include on your B2B e-commerce product pages?
Technical specifications
Product variants
Images
Real-time inventory
Filtering and sorting options
Search tools
Units of measurement
Products that should or can be used together
Customer reviews
Videos (if applicable)
6. Personalize your B2B e-commerce product catalog
If you run a B2B business, you'll likely have to deal with an extra level of complexity: your product pricing can differ per customer or per ordering situation. That is why catalog personalization can be an important thing to consider for your B2B web store. Pay close attention therefore to whether your web store can control the price displayed.
In addition, if you choose to serve different contents to different customer segments, check whether your e-commerce solution supports tailor-made catalogs. With a tailored catalog option, the content served to your customers will be more relevant to them.
7. Upsell and cross-sell with related and alternative products
Suggesting related products in your e-commerce catalog is an easy way to increase your average order value.
Think about your own experiences shopping online. If you're browsing for a new camera, most web stores will also suggest the best battery, memory card and case to go with it. How many times have you added those additional items to your cart? Usually, you do — because you actually really need them, and it's super helpful not to have to go searching for them.
You can also suggest alternative products to tempt your buyer into purchasing an even better quality camera, or to encourage them to keep browsing in case they have not yet found the exact product they are looking for.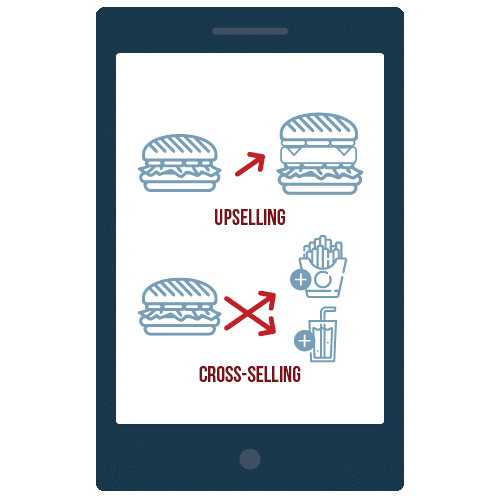 8. Get a catalog management tool
There are many tools in the market that can help you manage your e-commerce product catalog. Depending on your business needs, your e-commerce product catalog can be managed through:
A spreadsheet software (e.g. Microsoft Excel)
When choosing a product catalog management tool, you should consider your existing tech stack, business size, the complexity of your product catalog, the availability of your labor resources, and whether you have plans to expand to multiple web stores in the future.
No matter which solution you choose, as mentioned above, try to keep a single source of truth to avoid duplicating product data and risk making mistakes. For example, if you are already using an ERP or PIM system to manage your product catalog, you want to avoid replicating the existing data into a separate e-commerce platform. This can be done with ERP-integrated e-commerce.
9. Balance your offline and online catalogs
If you are using an offline product catalog in addition to your online catalog, you should think about how to make the two catalogs complement each other. For instance, your offline catalog can serve as an easy-to-read product overview for a broad understanding and quick decisions; while the online catalog can serve as an extensive and up-to-date product information hub for product deep-dives and comparisons.
Should you integrate your PIM, ERP and e-commerce?
We 100% recommend integrating your PIM system with your ERP and e-commerce if you sell primarily B2B and if you have a large product offering. Why?
Your ERP system contains and shares master data;
Your PIM system creates categorized content that can be used for multiple distribution channels;
Your integrated web store brings it all online so your customers can find and order what they need.
Integrating these three systems not only improves customer trust in your online store and brand, but also streamlines internal processes since your team will have to spend less time on fixing things that went wrong in the order process.
Dreaming of getting rid of e-commerce site maintenance… forever?
Check out our free guide on how to turn this dream into a reality — no download or info needed.