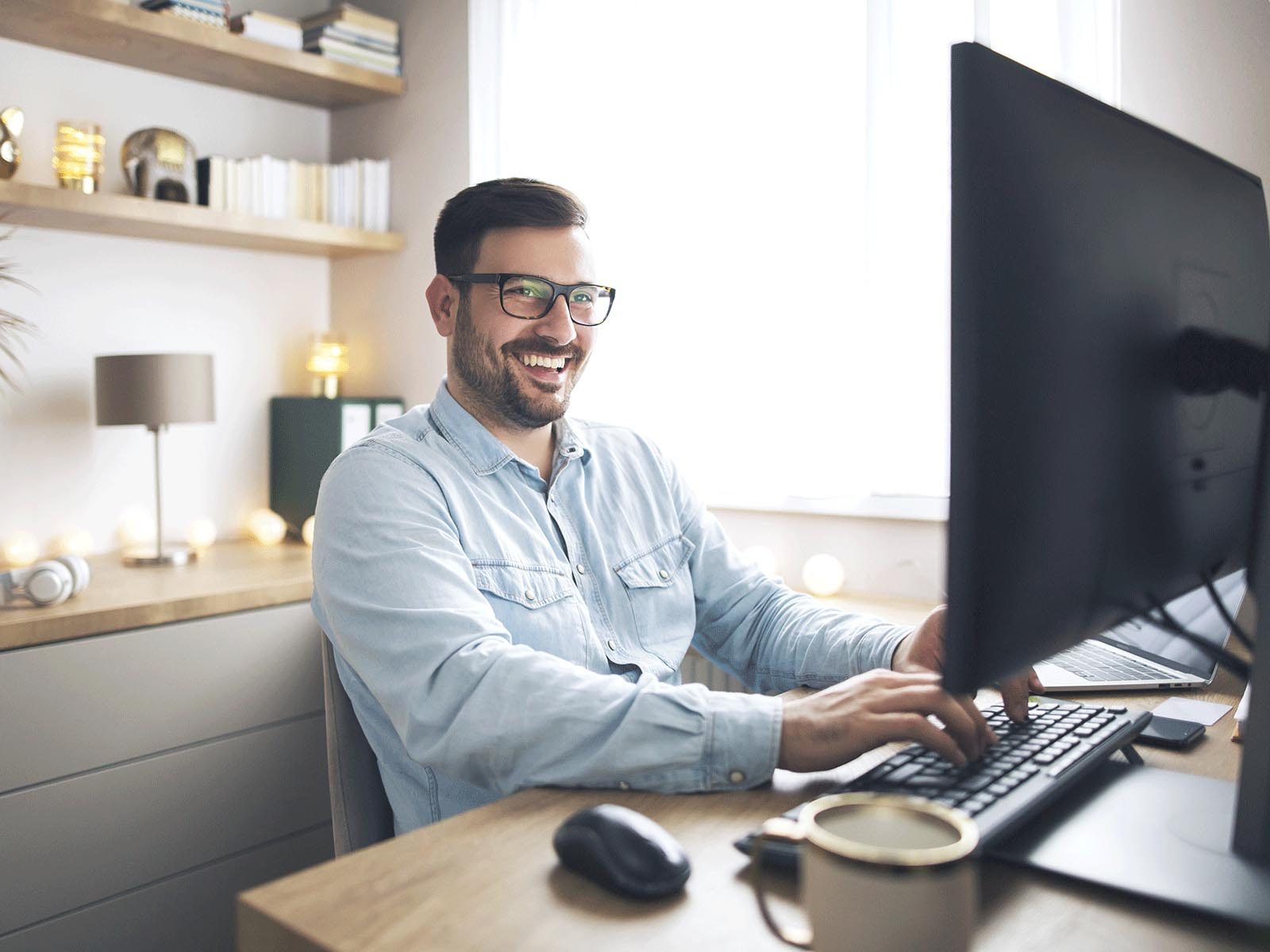 Home goods and furnishing is a market ripe for digital disruption, and e-commerce is the answer. Here's why.
The state of home goods e-commerce
Online furniture sales represent one of the strongest e-commerce sales categories in the United States. How is this affecting the industry, and what does it mean for the future of furniture sales?
E-commerce drives home goods and furnishing industry growth
Market volume of the furniture and homewares industry is expected to reach $88.566m by 2022, according to Statista. To put that into perspective, it was at $57.735m in the U.S. in 2018. On top of that, the percentage of total retail e-commerce sales in furniture and home furnishings is projected to rise to 13.9% in 2022.
The industry is growing, and it makes sense that e-commerce is playing a pivotal role in this trend. Our own data tells us that even among industry businesses who already have an e-commerce experience in place, it hasn't ceased to be high-priority. As many as 78% of them plan to enhance or upgrade their web store in the next two years, based largely on customer demand.

Trend #1: Millennial buyers
The new generation of buyers turns to the internet first to gather information, compare prices and order products. Add industry trend-setters like Ikea to the equation, and many buyers no longer feel the need to experience a piece of furniture in real life before ordering it. Instead, they count on high-quality product images and customer reviews from their peers.
Trend #2: More e-commerce options than ever
Simultaneously, new e-commerce software technology is raising the bar for customers and professional buyers. Web stores no longer have limitations in how they can display products and variations online, which makes having an online catalog or web store much more appealing. There are also more options when it comes to web store customization. With full (and easy) control over web store look, feel and functionality, businesses in all parts of the supply chain are warming up to the idea of online sales.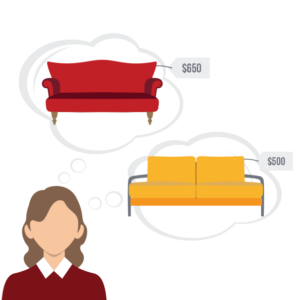 Trend #3: New ways to find what you're searching for
Consumers looking for unique, original merchandise tend to have a hard time articulating precisely what they are looking for in a product or design. It's often a matter of taste, and that's hard to sum up. Advanced web store search functionality is now making it easy and convenient for shoppers to simply go online to narrow down their search. Add the bonus of being able to order right away and have the item shipped directly, and it's easy to see why e-commerce is gaining traction.
The divide between online and offline buyer preferences
Some people may believe that product reviews and 360-degree photos will never be able to replace a real-life experience like laying on a bed or opening a kitchen cupboard. Technology, however, is rapidly developing and might be able to compensate for that one day very soon.
VR technology, for instance, gives online retailers the ability to let prospective buyers visualize products in their own home or office online. 360 images also help online home goods and furniture businesses compensate for the lack of a tangible experience.
Throw bonuses like free shipping and free items with orders over a certain value into the mix, and you'll quickly seal the deal for buyers on the fence about where to make their purchase.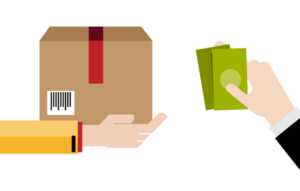 The basics: Getting started with an online catalog
Many wholesalers and distributors get started with an online catalog. This helps customers get used to going to your website, and gives your business some time to slowly adapt to digitizing your order process.
Domus began with an online catalog, and it got the job done for a number of years. Eventually, however, they needed to upgrade their customer experience to stay current and keep clients happy.
"It was an independent, completely separate system," says Francis Care, Operations Director at Domus. "There was no extra functionality." The website displayed product information, and customers would ring, fax or email to place their orders.
"There was no particular problem we were trying to fix, but we've always wanted to give our customers better service, granting access to invoices, standing orders, real-time pricing, and stock availability. And we wanted to become more efficient from a business process perspective."

Evolving e-commerce: from online catalog to web store
Domus ended up launching a web store that integrated with their ERP — Microsoft Dynamics NAV. "It suited us because it's seamless to integrate and get up and running. And we needed something that was easy to implement because we have so many products," says Care.
Moving to a web store solution offers countless opportunities. For Domus, this offered a way to improve their IT architecture and integrate important central business systems that were previously siloed.
"I can make sure that our customers have all the information they need to make purchasing decisions. This information used to be spread out — now it's all centrally located. This also helps me save time, which is excellent."
Omnichannel: Serving Customers Better — Online and Offline
Despite the ease of use their new web store offered, however, not all of Domus' customers have abandoned their old familiar order channels.
"B2B e-commerce isn't popular where we are. It's relatively new; we were one of the first companies to implement B2B e-commerce in our industry. I see B2B e-commerce growing, though. Right now it's probably underutilized and underappreciated, but I definitely see that changing."
It's not just general optimism, either. "Some of our customers are a bit old-fashioned," says Care, "but for the others it has been great. The ones who use it love it. They can see their own individual pricing and discount — they can check everything online very easily."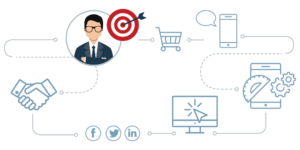 There's no need to abandon your physical stores, but adding a web store to your offering gives you the ability to explore new sales channels like dropshipping, empower customers with 24/7 self-service, and drastically improve your IT architecture and business processes.
Why ERP integrated e-commerce can maximize home goods and furnishing businesses' success?
Want to let your clients order complex furniture and home goods by integrating your sales portal with your ERP and even a configurator? Sana Commerce can help.
Mastering furniture and home goods e-commerce
An industry guide to mastering e-commerce across B2C, B2B, and D2C business models