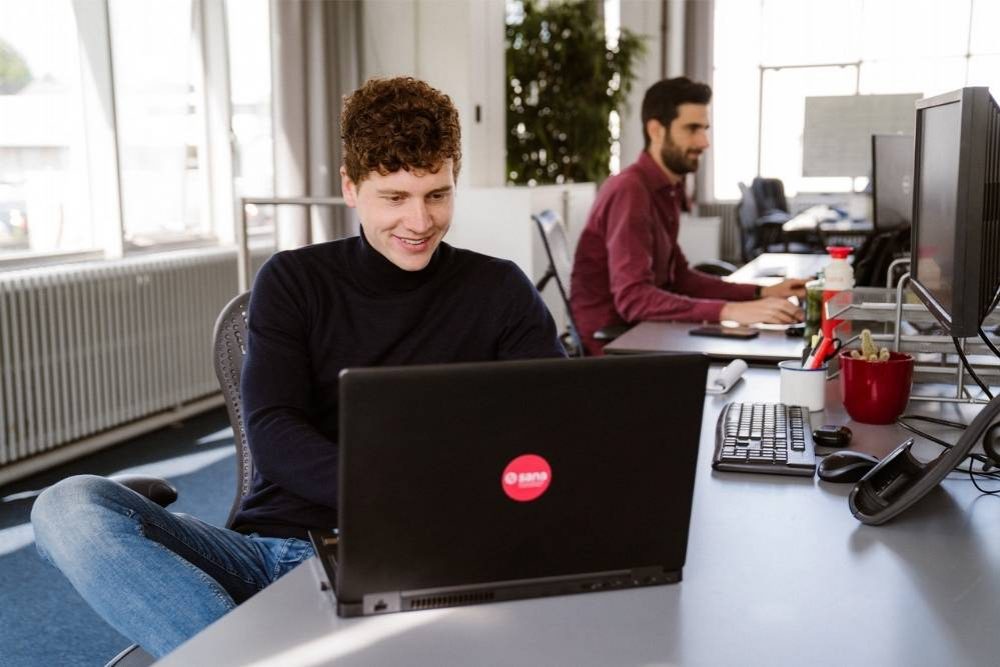 Here's the deal: the world is getting more expensive.
Thanks to supply chain constriction, pent up demand, and a dearth of critical supplies; the price of pretty much everything is going up everywhere.
Smart B2B businesses who are looking for ways to reduce costs without compromising their services should take a look at their e-commerce portal. Mainstream e-commerce portals (or "interfaced" solutions) end up costing businesses in the long run thanks to their data inaccuracies and redundancies.
What's the solution? Integrated e-commerce.
Integrated e-commerce reduces costs by eliminating data siloes and system inefficiencies, freeing up your business's resources and talent – which can be reinvested into new campaigns or passed on to your customers.
Here are three ways that ERP-integrated e-commerce (like Sana Commerce) reduces costs.
Streamline IT teams with accurate and reliable data
ERP-integrated e-commerce solutions such as Sana Commerce operate by directly integrating with your ERP.
What does that mean?
It means that your web store pulls data directly from your ERP – the central brains of your business. Your web store doesn't duplicate that data, which eliminates redundancies and the need to store additional data – lowering your storage costs.
This also eliminates the need for your IT department to perform data maintenance to ensure that your web store displays the correct information from your ERP – and vice versa. This matters. On average, B2B businesses need to spend 41% of their time to maintain e-commerce software and its data accuracy. Much of this maintenance needs to be done manually – a tedious and frustrating requirement.
Integrated e-commerce reduces cost by eliminating this maintenance requirement. Now, your IT team is freed up to tackle forward-thinking projects.
Reduce implementation cost with seamless integration
Here's a scary figure: 37% of IT budgets go into integrating new systems into their IT landscapes.
Yikes. That's a lot of money.
Wouldn't it be great if you could bring that down?
With integrated e-commerce solutions like Sana Commerce, you definitely will. Integrated e-commerce solutions reduce costs by being designed to easily fit within your existing IT paradigm. This software can be changed by configuration as opposed to heavy coding.
You don't need a developer or an outside agency to get your system in-line with your IT ecosystem, nor do you need coding to make changes to your web store. Integrated e-commerce solutions like our primary product Sana Commerce Cloud are easily configurable, meaning that far fewer IT resources are needed to be spent. Again, by reducing the amount of workload, you free your IT teams up to work on more advanced projects that can continue to bring in cost savings.
E-commerce costs how much?
Minimize expensive order errors
As discussed in our IT podcast, IT teams receive at least two tickets per day on order errors. These tickets represent 25% of all web store errors.
Where do these order errors come from? They come from misalignment between your web store and your ERP. With non-integrated e-commerce, you run the risk of data inaccuracy: Stock levels shown on your web store may not accurately reflect what you have on hand according to your ERP.
Mainstream e-commerce solutions have data in two places (your web store and ERP), and routinely need to perform data checks, where they redundant data is updated. Other systems require this data to be manually updated. Both of these systems lead to many instances of inaccurate data presented to customers.
Inaccurate data leads to – you guessed it – order errors. Order errors take time and resources to fix, straining your IT team and stretching your profit margins thinner.
How does integrated e-commerce reduce order errors?
It relies on a single source of truth: your ERP. Since there is only one source of data, there are far fewer instances of data inaccuracy, leading to far fewer order errors.
Orders are automatically processed in the ERP, so there's no need for manual data entry, which also means that there's less room for human error.
It minimizes the strain on IT and increases your customers' satisfaction and confidence in your business.
ERP-integrated e-commerce reduces costs
In a time where consumers and businesses are searching for every way to keep costs down, it's critical to make sure that your e-commerce solution helping reduce costs, not becoming a resource and money pit.
ERP-integrated e-commerce significantly reduces costs, thanks to the unique technology that makes your ERP and online portal work as one.
When you have a single source of truth, you eliminate data siloes which cause inaccurate data on your website. Inaccurate data leads to customer errors, which (in turn) lead to your IT team focusing on putting out fires.
ERP-integrated e-commerce reduces costs by reducing workload requirements. IT teams are no longer bound to manual or reactive processes like rectifying data or trying to integrate an unwieldy system into your IT landscape. Instead, IT teams are freed up to pursue forward-thinking, cost-saving programs.
Want to find out how Willem Pretorius of Montego Pet Nutrition saved costs with ERP-integrated e-commerce? Listen to his interview with Sana Commerce's Chief Product Officer Arno Ham!
There are so many tech benefits to integrated e-commerce, and we want to share them with you.
Take a look at our tech tour to see how your business can reduce costs with Sana Commerce.
Dive in to our tech tour and discover the benefits of Sana Commerce Cloud