Blog
4 minutes
How B2B business trends in Australia and New Zealand are changing in times of corona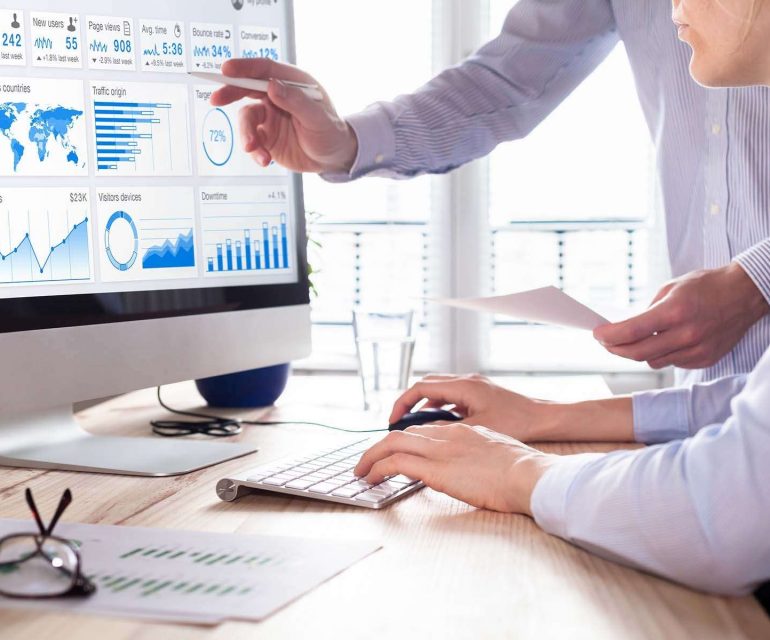 The coronavirus pandemic has so far resulted in global Amazon rising by 26% in Q1, North American chain stores' online sales skyrocketed to 80%, and buy-online, pickup-in-store orders surged 208% in April. In these changing and trying times, we caught up with Adair Durie, a Microsoft Dynamics and e-commerce expert in Australia and New Zealand (ANZ), to get his insights on how e-commerce is changing in the region.
How companies are thriving in ANZ
From what I've seen companies are thriving or dying based on how successfully they personalize their offerings to the needs and wants of their prospective and existing customers. As global competition has started to hit ANZ, and consumers' access to technology becomes easier, personalization has become an important factor for the survival and success of businesses.
The effects of COVID-19 have been hardest on B2B companies, which are now scrambling to implement new business models like D2C.
Recently New Zealand declared it had won the battle with coronavirus. It will be interesting to see how New Zealand's economy will do as its lockdown lifts. ANZ have been very successful at eliminating coronavirus while other countries are still struggling with its effects. I believe it is likely that companies in ANZ will recover quicker than companies in other countries where the coronavirus is still active.
The rise of progressive web apps and D2C
I've seen that many companies now see their progressive web apps as an extension of customer service and sales. The main benefits include: better customer experiences, facilitated customer loyalty and increase in sales with increasing costs. Apps allow companies to have as intimate a relationship with their customers as they have with their employees. The progressive app technology increases the usability and personalization capabilities and the speed at which rich functionality can be delivered, which enhances the benefits apps can provide businesses and will undoubtedly drive strong app investments this year.
Especially in the situation, we are in now, having an app has never been more important for companies conducting business. During COVID-19 many businesses in Australia, New Zealand and around the world are turning to a direct-to-consumers (D2C) business model. D2C is when B2B businesses sell directly to the end-consumer. For more information about companies that have succeeded by implementing a D2C business model, read our B2B e-commerce and COVID-19: The challenges, solutions and opportunities [+ examples] blog.
E-commerce growth due to convenience
There is no doubt that, in general, e-commerce sales will continue to increase due to the convenience, variety and comparison-shopping ability that it provides users. In turn, e-commerce will continue to disrupt businesses that don't digitally transform and become more agile. If you believe that we are heading into times of greater economic and environmental instability, you have more reason to believe that the growth of e-commerce will be even greater.
In the beginning of the coronavirus pandemic, ANZ consumers (like consumers around the world) started actively stockpiling groceries and medical supplies. Australia's online grocery sales increased by 45% in just a few weeks, compared to 34% in Q4 of 2019. Amid the coronavirus pandemic and lockdowns of March 2020, online spending in Australia was 5.6% higher than in February 2020.
Increasing numbers of marketplace e-commerce sales
Unfortunately for many people and businesses in ANZ, e-commerce marketplaces will continue to grow and continue to disrupt traditional business models. Despite its massive growth so far, I think it is scary that e-commerce marketplace sales, as a percentage of total sales, is only in the low double digits.
Amazon continues to take over ANZ and enters the B2B space in 2020
In 2019, Amazon represented a large chunk of the online clothing market, and it won't stop there. I understand that Amazon already has plans to compete in the B2B market. With a solid technology foundation and the existing knowledge of how the online world works, I wouldn't be surprised to see significant growth in B2C e-commerce businesses expanding into the B2B world and vice versa. In a lot of cases, this is where many businesses will look to achieve further growth.
The biggest driver for digital transformation and e-commerce in 2020: Survival
Digital transformation and e-commerce are fundamentally about customers. And I believe that if you're not providing your customers with the experiences that modern technologies create, then one of your competitors will. The 2020 pandemic has drastically sped up digital transformations around the world, but the coronavirus times also showed many businesses in ANZ (and around the world) that if they do not have an online presence, they risk going out of business.
Main challenges for B2B companies selling online in ANZ
I strongly believe that the biggest challenge for B2B companies in ANZ is "change".
Change is always difficult, and we are in a world that is changing faster than we are used to. It can be difficult for companies in traditional industries with traditional leadership to understand the need to change and how to make the changes required to survive and to thrive in the modern-day business. Once a business realizes it needs to change and has a vision of what it needs to change to, it then struggles to know how to make the change. This is different for every business depending on their existing IT systems and the market in which they operate, but it is relatively easy to overcome if and when the right technology partner is chosen.
If you enjoyed Adair's blog and are also interested in launching an online web store in ANZ or in taking your business overseas to Australia and New Zealand (ANZ) then read our blog to discover the state of e-commerce in ANZ.
The beginner's handbook: Launching an online sales and revenue channel
Capturing online sales in the "Age of COVID-19"