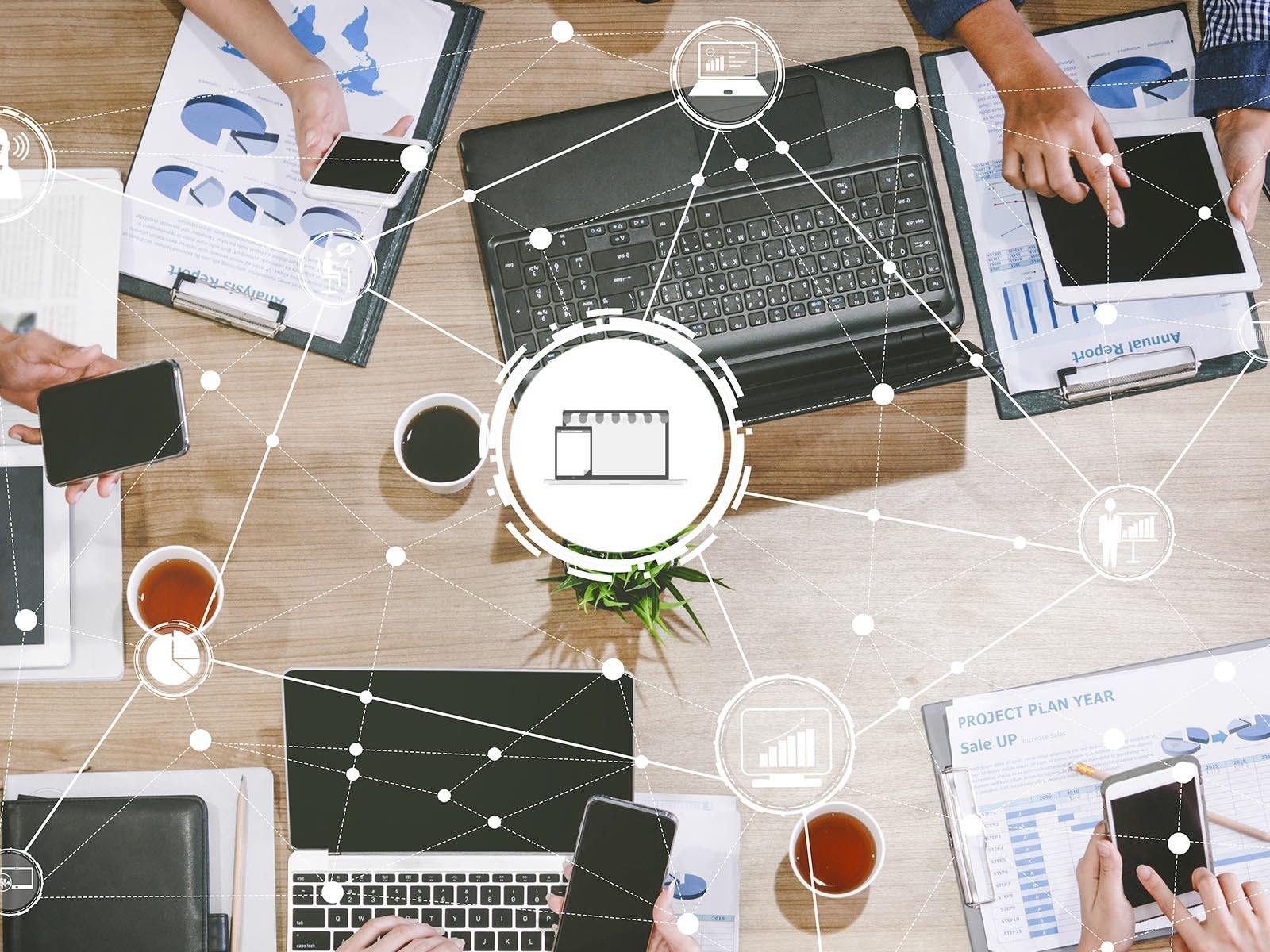 Many B2B companies worry that turning to online sales will hurt their long-standing customer relationships. Personalized marketing in B2B e-commerce is a great way to maintain these business relationships by treating your buyers as individuals online — just as you would offline.
In B2B e-commerce, personalization goes a long way for both the seller and the buyer:
Personalization is great for the seller because it allows you to efficiently give clients everything they need while boosting bottom-line metrics.
Personalization is great for the buyer because it improves the buying experience and overall convenience for your client.
What is personalized marketing?
Simply put, personalized marketing uses customer interests and behavior to personalize the buying journey from start to finish. Personalization can happen anywhere your customers engage with your brand, products or services, such as on your company website, landing pages, web store(s), emails, printed materials, social media channels, marketplaces, your delivery services, etc.
The content delivered is segment-specific and depends on who your client is, where they work, their position, their intentions and preferences. All this effort goes towards creating a memorable customer experience, improving customer loyalty, and ultimately, increasing sales.
Why do users respond to personalization?
We all have a place in the brain (the reticular activating system, or RAS) that acts like an information filter. Among other functions, it operates what we call "selective attention", says Dr. Rachna Jain, a psychologist specializing in the interconnections of neuroscience, psychology and social media. The RAS decides what we pay attention to. We, as humans, are naturally drawn to what we find interesting and to ideas we can relate to. Making relevance an attractive trait in information.
When content is personalized, people feel that they have a certain amount of control over what they're interacting with. It makes their experience more enjoyable.
There's more to personalization than relevance and control, of course. The important thing is that it makes a big difference in the way your customers perceive their shopping experience, and therefore in how they purchase. The benefits of personalized marketing are to everyone's advantage.
Although this psychology applies to personalization as a whole, there are still quite a few differences between B2C and B2B shopping behaviors.
Key differences between B2C and B2B buying behavior
B2C shoppers tend to buy mostly based on emotions, personal tastes and opinions.
B2B buyers have a longer, more complex buying cycle and make decisions based on what's best for their business.
Despite these differences, B2B shoppers today still want a fulfilling, convenient and efficient shopping experience.
Does personalized marketing really work in B2B e-commerce?
According to research we conducted on B2B buyers last year, 36% of professional buyers expect a more personalized experience online — yet the research also revealed that 94% of buyers encounter an issue when trying to buy online. So clearly expectations are not being met. What exactly did they say was lacking in their experience?
32% of buyers struggle to find the right products and product information
29% of buyers couldn't find consistent product information across channels
29% of buyers reported not having access to accurate, real-time pricing and stock levels
Why personalization is vital in the B2B world
Buyers will inevitably compare B2B web stores with their B2C experiences. And there is definitely scope to include Amazon-like functionality in a B2B environment. For example, a large proportion of B2B buyers would like to see better navigation, faster checkouts, personalized product suggestions, and easier re-ordering of frequently bought products.
Take Amazon and Netflix, for instance. B2B buyers are aware of the more sophisticated personalized experiences that companies like these are offering online, and they have come to appreciate their efficiency and benefits. It's understandable, then, that they also want that kind of personalized experience in their enterprise world. If B2B companies apply personalization strategies to their websites, they are likely to witness an increase in conversion rates and customer engagement.
Top 3 benefits of a personalized B2B website
#1: Increase your conversions
If a company approaches a prospect with targeted content the chance of converting the user to a buyer is significantly higher. Website personalization can inspire customer trust and help make buying decisions uncomplicated. The outcome is more sales and an increase in nurtured sales-qualified leads, simple leads and user registration.
#2: Tailor communication to customers
Shoppers today are bombarded with information and often feel overwhelmed by it — as a consumer, you've probably felt this way too. Personalization can help alleviate this feeling by filtering information and letting your customers see only what's relevant to them. Not only does personalization reduce the time your buyer needs to read your message or search through content, but it also makes the experience more effective and more likely to be repeated.
#3: Retain loyal customers
Showing your clients that you're genuinely trying to add value to their experience makes them feel respected and appreciated. This leads to customer loyalty and repeat sales. This loyalty, if handled with care, can lead to content sharing, and can essentially turn your customers into brand ambassadors.
What can you personalize on your B2B e-commerce site?
Customer-specific catalog
Create a catalog specific to your client's needs. Use data based on previous purchases to build up an individual order history and see what your customer's interests are. If you know your buyer's role in their company, you also know if they have permission to order certain materials and you know the maximum order size they can approve. So instead of having to go through an entire catalog full of irrelevant items, you can save your client time and offer complete transparency by only showing relevant products.
Contract pricing/Customer-specific pricing
Contracts are customer specific. Since you already know who your client is when they're making a purchase, pricing can be personalized automatically. They can see what amounts are relevant to them directly without additional sales assistance.
Order processes
You can easily make the order process more personalized by using your client's order history. Use the criteria from their previous orders to not only propose the same items, but also in the correct size and quantity. This speeds up the ordering process immensely.
Role segmentation
Who are the buyers and who are the approvers in your customer's company? You see the rights of the user once they're logged in. With this information, you can display or restrict approval actions depending on the role of this person. This avoids confusion and ordering mistakes.
Wish lists
Give your buyers the options of adding items to a wish list or favorites list. This can help your clients by providing them a space to save their thoughts and interests. It also helps you, as vendor, to get to know your clients' preferences better.
Segmented landing pages
Landing pages can be designed according to specific topics, promotions or repeat visits. Landing pages can be a powerful persuasion tool if personalized carefully.
Tailored customer testimonials
As your client makes a purchase, you can suggest a quote or testimonial from another client regarding the same products. This way, you show your customer that you are paying attention to their interests, and your customer's decision is reinforced by the positive opinion of his peers.
Industry-based content
The content viewing experience can also be personalized for those clients who have not yet been exposed to your online channels. By choosing content that is industry specific, customers will see only the items that are relevant to their field, which will save them time searching. It will make them feel recognized, and they will see that you can offer them a tailored service.
Other channels where you can use personalization
Your client's personalization experience doesn't need to be limited to your website and purchasing experience. Here are some other ways in which you can personalize the B2B buying journey outside of your e-commerce site.
Opt-in emails: You can design email campaigns directed at a specific customer segment. For example, you can use the data you have on a segment's industry, order history, size or frequency, and begin your story. Friendly messages intertwined with relevant offers or new products are a good way to pique your customer's interest.
Transaction emails: Also known as confirmation emails, these can be sent to your customers with a personalized offer including complementary products or coupons.
Social media: Don't hesitate to use social media to communicate directly with your clients. LinkedIn, Twitter and Facebook are great channels to show your customers that you are at their service and that you are ready to make business personal.
Loyalty programs: Everyone likes freebies. Entice your customers with a personalized rewards program based on their purchases or on specific customer data they have submitted.
Packaging: You can make your packaging more personal by adding relevant promotional items or printed material, or perhaps a personal note. You can also use this medium to raise brand awareness.
Ad networks: You can choose to display more targeted advertising on ad networks such as Google by using IP address recognition.
Examples of personalization in B2B e-commerce
Grainger
As a leading provider of industrial supplies, Grainger offers several website personalization tools. Customers can:
See the estimated arrival time of a product on the product page, even before they log in.
Use faceted search that can limit displayed items based to previous purchases.
Upload an image and chat with a sales rep using a mobile app.
Their app can also be used to scan a barcode, which makes reordering an easy process.
Herman Miller
Furniture provider Herman Miller strives to make the process of selecting and ordering as smooth as possible. Its furniture selector is an excellent example of personalization, making office furniture buying a fun experience. On its product pages, Herman Miller proposes popular furniture configurations that help customers compare and decide what's best for their office. They also show customer reviews, product Q&As, shipping information and a satisfaction guarantee mark.
How to start personalizing your B2B e-commerce experience
Understanding your customer data is a good start. Divide it into smart segments or personas using different criteria for each. Once your customer logs in, you can apply the segment or persona that applies to them and let the unique experience begin.

There are five characteristics that B2B companies should use to design their segments effectively:
Geography
Seniority
Function
Industry
Company size
Once you have segmented based on these demographics and your clients have been assigned to them, your campaigns can be personalized with great content. As your customers engage directly with the content you have selected for them, they will enjoy a tailored shopping experience.
Final thoughts: Make the journey meaningful
Great content alone won't dazzle your customer, because to your B2B customer, an item is an item. But matching great content with carefully designed segments will get them excited. Personalized value can turn an item into a purposeful shopping event. But it doesn't end there. Great targeted content doesn't just add value to your customer's journey — it builds trust, which in turn builds loyalty.
Struggling to get buyers to use your web store?
Learn how to increase your B2B site adoption with our free guide on B2B e-commerce adoption.