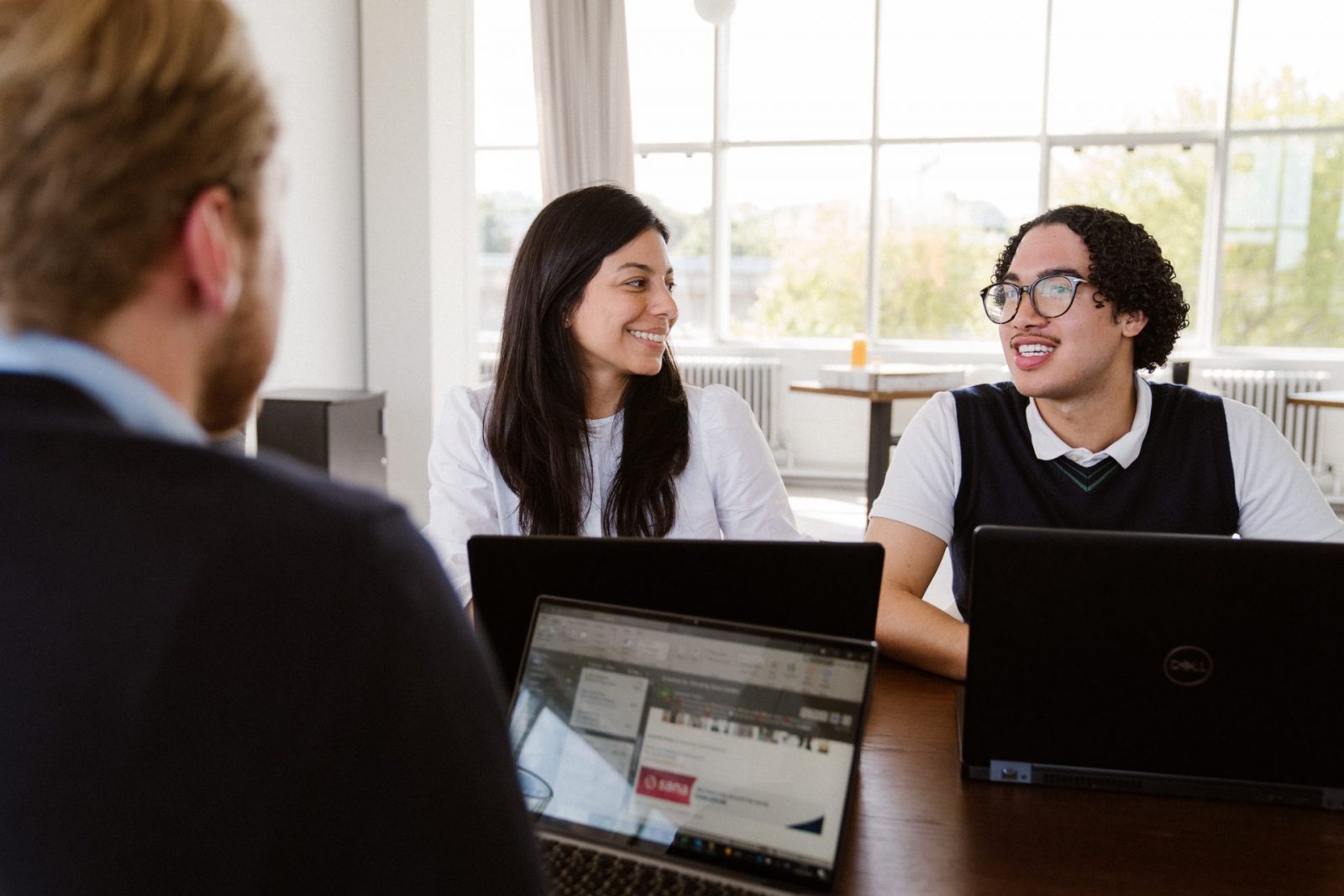 When something changes within your organization, you are among the first to know. You have a front-row seat to all the decision making your business does and the ripple effects it creates.
That's why when a new software purchasing decision is made, one of the biggest concerns is how this will fit into your tech stack and how flexible the solution will be in the long run.
You know that nothing is static in your industry, and you require software that can keep up with the business and technological demands of your organization. Read on to find out how SCC scales B2B processes for businesses globally.
The many ways to scale
Most people have heard the word scale so many times that it has lost all its meaning. So, what does it really mean to scale your business?
Here's a hint: it doesn't always mean just growing in size or value. So even if your business isn't about to onboard 100 new employees, scale could still be relevant for you. Even more to the point, no matter how large your organization is or will become, scalability of your software choices should be of utmost importance to you.
But not all software is created equally in this regard. Certainly, there are many solutions that tailor to fit what your business is like today but are not built for change and tailoring later in the adoption timeline.
This blog will walk you through how Sana Commerce Cloud interprets the concept of scalability and delivers back to its customers a thought-out and comprehensive solution built with B2B e-commerce in mind.
Pricing changes
Particularly in light of supply chain and labor shortages, the necessity to change pricing has never been more pressing. As market conditions change, your ability to scale your pricing quickly is essential.
But just because this is a critical process doesn't mean it should be a difficult one. When you choose an e-commerce solution that is powered by your ERP through true integration, you can ensure that any pricing changes are automatically applied to your web store.
This means you never have to update your pricing more than once within multiple systems. When your ERP is the single source of truth, all changes are completed in real-time and are instantly reflected sitewide.
Volume pricing
When it comes to B2B buying, special pricing calculations must always be taken into account. It's rarely ever a completely straightforward pricing strategy.
Many commercial decision makers consider it good practice to reward purchasers for buying in bulk. These special calculations can be added easily into the ERP and transferred into the web store automatically, without any extra work required on your part.
Rules can be added once and saved for particular products in a catalog or across selections of your entire offering. If your ERP is programmed to include these caveats, it will automatically appear correct in your web store.
Many businesses also offer customer specific pricing based on existing relationships. The architecture of Sana Commerce Cloud can help you maintain these relationships. Sana Commerce Cloud uses the customer information within the ERP to automatically calculate the correct prices for each customer, leading to more satisfaction.
Your ERP is your business' greatest tool
Product catalog optimization
Launching a new product or product line is an exciting step for any business. However, the manual tech labor that comes with adding it to your inventory can be exhausting.
With an ERP-integrated e-commerce solution, it doesn't have to be a hassle for your team to add everything correctly to your web store. Simply add the product specs to your ERP, and it will automatically update the web store.
The syncing is in real-time and if you have the products tagged correctly within the ERP, the e-commerce solution can smartly and efficiently categorize these new products so that your customers can find them easily.
You don't have to spend hours on data entry and cataloging. A scalable B2B solution like Sana Commerce Cloud can create an appealing and accurate catalog online within seconds.
Geographical expansion
Growing across regions and countries is what people most often think of when they talk about business scaling, and it shouldn't be overlooked.
Expansion means increased complexity because however large your business may be getting; you still need to speak to customers in a way that makes them feel like you know them.
Different regions may have different requirements for how a web store looks and feels. You can quickly launch multiple localized web stores to cater to a variety of different customers all over the world. This gives you great flexibility in customizing the webstore while still being connected to the ERP which houses your business logic.
Sana Commerce Cloud is built to carry the tech burden that many IT managers in the industry are used to carrying. It allows for easy small and large-scale changes in the snap of a finger within a platform that updates itself regularly and requires little to no maintenance for its users.
Scale your business, grow your revenue