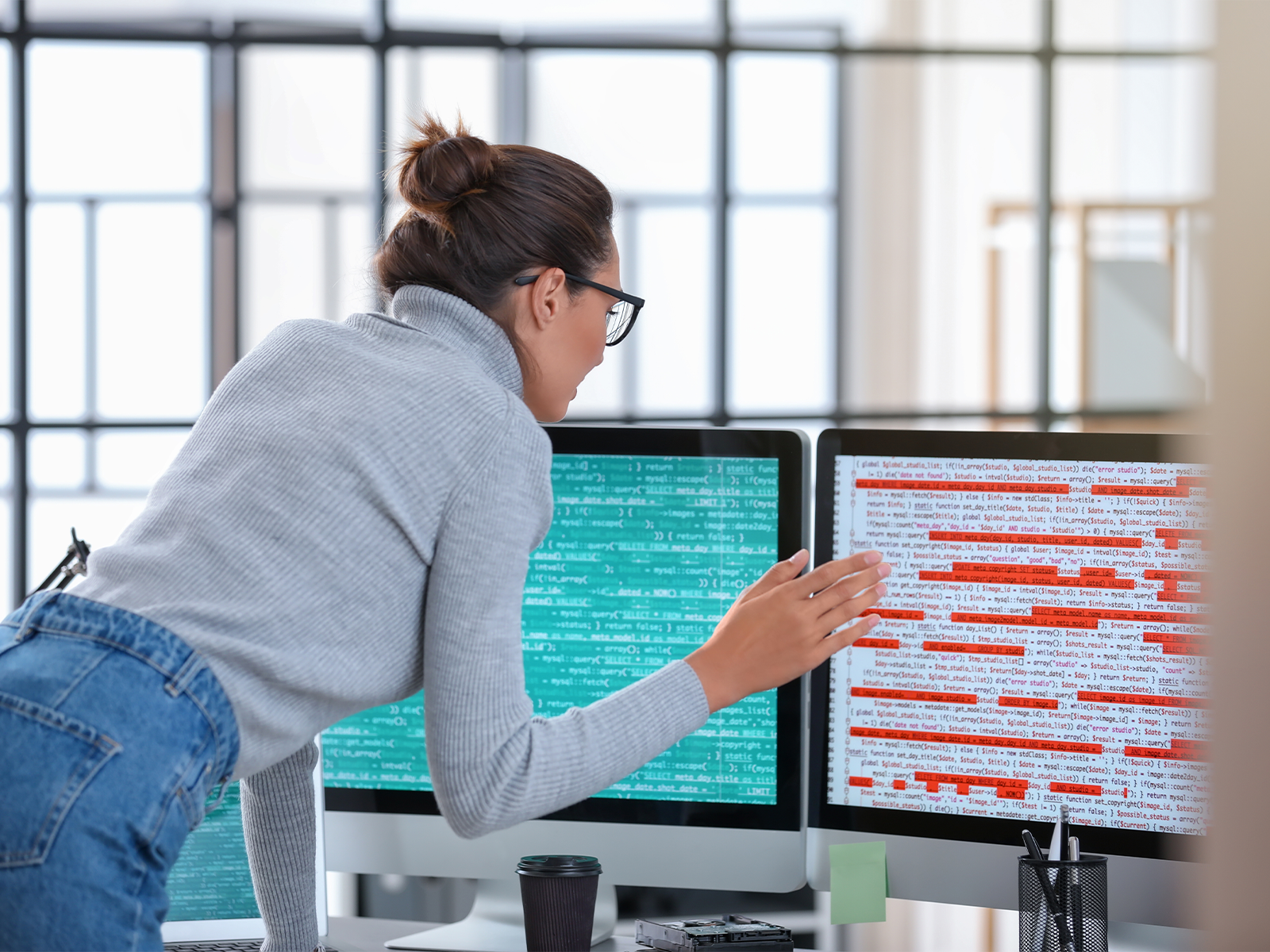 Dealing with e-commerce security issues are an inevitable part of running a web store. Thankfully, with Sana Commerce Cloud (SCC), troubleshooting these hurdles can be as simple as knowing where to look. There's no such thing as an overly ambitious goal for web store security and stability – it's important to set the highest possible standards for your customers, as well as your business.
In an age where 88% of professional hackers can infiltrate an organization within 12 hours, the level of protection you should get for your web store needs to be advanced and thought through to truly keep you safe. In this blog, we cover some of the easiest security pitfalls for modern web stores, along with how SCC can help.
SCC keeps web stores up to date
With so many competing priorities on any given day, a routine update can get pushed to the bottom of any IT manager's to-do list quickly. With Sana Commerce Cloud, you can expect proactive testing of our application by Lionbridge, Microsoft and SAP.
Sana Commerce also conducts a monthly security audit, during which our system is ethically hacked in search of security cracks, which are then immediately fixed.
As part of the selection process, several large clients test Sana Commerce via automated static, dynamic and manual security analysis techniques.
In the area of software security, SCC applies the best practices defined by the OWASP (Open Web Application Security Project). On this open-source project, individuals and organizations share information and techniques toward identifying and rooting out unsafe software, and its causes.
Moreover, SCC utilizes SonarQube, in order to continually inspect code quality as well as perform automatic reviews with static analysis of code, proactively detecting bugs, code smells, and security vulnerabilities.
84% of IT leaders are NOT happy with their current solution
Sound like you? Read our latest white paper to find out what other industry leaders are saying.
SCC protects web stores vulnerable to data theft
The privacy policy of a web store can often reveal its integrity and reliability. In most countries, these policies ensure adequate protection of personal customer data, something that is further implemented in Europe through General Data Protection Regulation (GDPR).
E-commerce security issues can often come up in web stores that don't take adequate steps to protect their data. Mainstream e-commerce platforms cause confidential data to be replicated from the ERP to the e-commerce software. This often means that the data is present both in the ERP and your e-commerce solution — leaving you more vulnerable to potential theft.
Since Sana Commerce Cloud is a truly integrated platform, data duplication and vulnerability is less likely. SCC runs on HTTPS, and keeps data and application infrastructure within Microsoft Azure. Microsoft Azure has one of the most secure hosting environments and has an ISO 27001 certification, making it one of the best-in-class options for data security.
With SCC, you cannot store passwords or request them for a second time via email. When a password is lost, a new one always must be created.
SCC ensures web stores meet PCI compliance standards
The Payment Card Industry (PCI) Security Standards Council is responsible for enforcing PCI Data Security Standards (PCI DSS), and it's vital your web store is PCI compliant. Sana Commerce has successfully completed the applicable PCI tests under supervision of a Qualified Security Assessor (QSA) and is a PCI compliant platform.
Using SCC means staying PCI compliant is simpler. The opportunity to use integrated payment gateways ensures you're able to securely transmit credit card data, offering your customers a seamless checkout experience in the process.
Additionally, Sana Commerce does not electronically store, process or transmit any cardholder data on its systems or premises. All processing of cardholder data is outsourced to validated third-party service providers.
This way of working means Sana Commerce Cloud can be updated with new features without needing to go through a PCI compliance reassessment of the entire platform. A streamlined approach ensures you can apply for compliance via self-assessment through the relevant PCI SAQ A or PCI SAQ A-EP form, ensuring the highest standards of security for your web store in the process.
Want to learn more about e-commerce security best practices?
Listen to our podcast on knowledge capturing & security in B2B e-commerce.
Staying aware of e-commerce security issues
While it's important for IT managers to be aware of the basics of e-commerce security, the world of web security is dynamic and constantly evolving. In cases like this, it takes a team to really ensure you're proactive when it comes to defending your web store.
With SCC, you can be assured you have the support of a whole team, even if they're not working by your side. Sana Commerce's e-commerce platform helps you by ensuring both our software and implementation are as privacy friendly as possible. What's more, we continually monitor the privacy improvements that are relevant for Sana Commerce users and remain diligent in ensuring these are available with the product's future releases.
When it comes to protecting your web store, knowledge is power – with Sana Commerce Cloud, you have a tool that strives to be best in class when it comes to all aspects of e-commerce security.
Do you have everything you need for a successful e-commerce project?
Learn what it takes in our on-demand webinar.