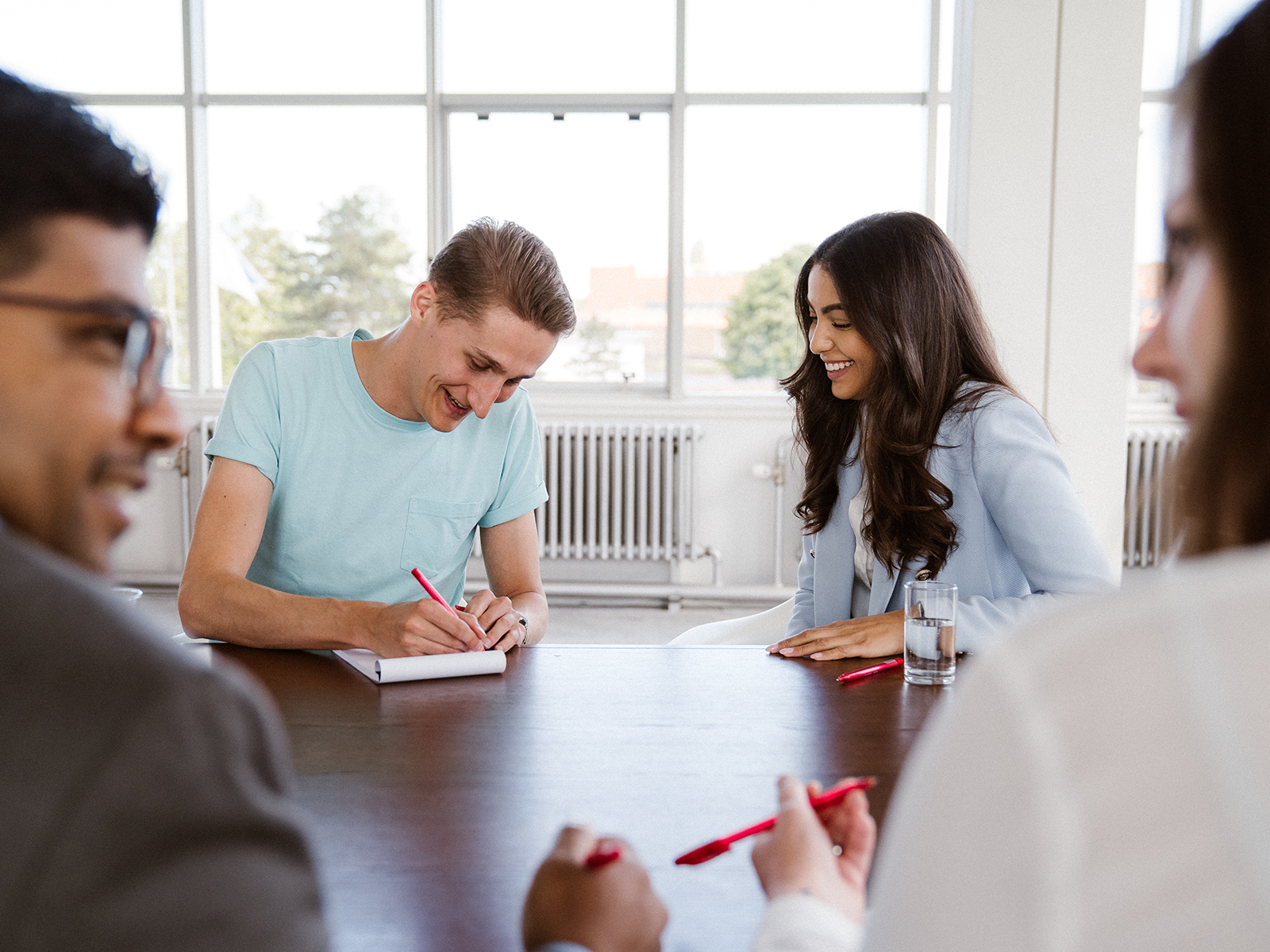 E-commerce has evolved over the past few decades — it's now an essential channel for any distributor, manufacturer or wholesaler. The critical role of e-commerce was solidified by the pandemic, when millions of new shoppers, including business buyers, began purchasing online. Silicon Valley Bank reports that US online sales accounted for 18 percent of all retail sales in 2021 and were worth over $200 billion. That's up from just 10 percent of retail sales ten years before. E-commerce is now the most effective channel for B2B companies, according to McKinsey.
But as important as e-commerce is, it isn't the whole story. Modern customers typically interact with many channels — 10 on average — before buying a product. They visit brick-and-mortar stores, browse company websites, scroll through social media and look up product information on online marketplaces and web stores. Research by McKinsey suggests that customers are relatively evenly spread between traditional channels (like in-person shopping), remote human interactions (like phone calls) and digital self-serve channels (like e-commerce) at each stage in the buying process.
So what does that mean for suppliers and retailers? It means they can't focus on just one channel—a multichannel approach is better. An omnichannel approach, one that creates a seamless customer experience across channels, may be the most effective, as it creates a unified shopping experience.
What are e-commerce and multichannel e-commerce?
E-commerce, short for electronic commerce, is the activity of buying or selling products and services online. It encompasses everything from the email orders to selling on Amazon to retailers and suppliers setting up their own web stores. Successful e-commerce empowers consumers to discover products and order them through the internet.
Multichannel e-commerce is selling products online through more than one channel. For example, a company with a multichannel e-commerce strategy may sell its products on its own website, through a mobile app, through social media, and on digital marketplaces. By providing consumers with more places to buy, retailers can have more opportunities to reach their audience at any point in their customer journey.
What is omnichannel e-commerce
Omnichannel e-commerce is one step beyond multichannel e-commerce. It is defined as creating a unified, integrated experience across several different channels. Omnichannel aims to provide a personalized experience for each user. A company does that by collecting data on users and then customizing their experience based on that data. Whether a customer interacts with a brand on social media, through an email campaign, or on a website, they will feel like the brand provides a cohesive message that is optimized for their needs and preferences.
The omnichannel marketing approach allows retailers to guarantee a connected experience across all touchpoints while creating content that is uniquely targeted at each channel. It empowers companies to follow customers across channels and respond to their personal needs with recommended products, personalized prices and targeted content.
The new normal for B2B buying has arrived.
Is your business ready?
How is multichannel e-commerce different from omnichannel?
Companies that use multichannel e-commerce provide their customers with several channels to learn about products and make a purchase. But the critical piece is that products take center stage. Each channel acts individually and independently of the others, siloing your marketing strategy. With siloed e-commerce, the email marketing team may not talk to the social media team, and the web team may not be in contact with your email team. This approach can create fractured — and sometimes conflicting — marketing strategies and campaigns.
In contrast, omnichannel e-commerce focuses on the customer rather than the products. It aims to provide a seamless, integrated experience across all channels, including in store experiences. They do this by creating customer profiles for each person, and then customizing content and the user experience for each person using that data. The customer can cycle through several devices and channels during their journey, and experience a consistent marketing message.
The main difference between the two is in the integration of data and strategy. In multichannel e-commerce, different marketing activation teams may not share information or work together in a cohesive way. Customers have many different ways to access information through channels because each channel hands over different services and operates separately from the rest.
Omnichannel e-commerce connects data between marketing teams and makes it accessible. That enables a company to create a higher-level strategy and also personalize content. The result is that customers feel like they can trust the business. It creates better sales and fosters brand loyalty.
The growing importance of omnichannel marketing and e-commerce
A strong digital presence is no longer an option. At least one e-commerce channel is essential,  as it accounts for an increasingly large portion of retail sales — serving as one of the most effective channels a company can invest in. Without one, a company is leaving money on the table.
If e-commerce is essential, omnichannel is the differentiator that puts a company ahead of its competitors. Omnichannel creates better sales outcomes; 94 percent of B2B decision-makers say omnichannel sales models are as effective or more effective than other models.
How to grow into omnichannel
How can a company upgrade from multichannel to omnichannel? Sana Commerce helps our customers do just that. Here are some of the factors we've seen help companies make the jump successfully:
Decide using data. Customer data is everywhere. It's in website analytics, mobile apps and in support call logs. Use this data to learn about individual users — the products they like, when they buy what, and more. Investing in data infrastructure enables your teams to leverage customer data and understand what customers need across their journey.
Plan the experience of the customer. Modern customers have much higher expectations about their shopping experiences and have more complex journeys. True customer-centricity requires planning. Work to understand customer behavior across all channels. Using that data, create a detailed omnichannel e-commerce strategy that can guide users between touchpoints.
Select the right technology. Not all e-commerce platforms are created equal. The right e-commerce platform can ensure your omnichannel strategy is ultimately successful. Make it easy by using a platform that integrates directly with your ERP, so the product data that powers your e-commerce channels updates in real-time.
Find the right omnichannel commerce platform
Omnichannel e-commerce is the future. It sets companies apart because it creates a seamless user experience that customers love. It powers more targeted marketing and ultimately better sales. And with 87 percent of B2B suppliers saying omnichannel investment is crucial, now is the time to invest to stay competitive.
The first step is selecting an omnichannel e-commerce platform. Sana Commerce Cloud is the only e-commerce solution that integrates directly with your ERP. It's designed to evolve as your business does, so you can always stay one step ahead. And it provides the simplicity of experience your customers will love.
Take your company's omnichannel implementation to the next level with Sana.
Report: 84% of IT leaders say their e-commerce solution has negative impact on the business
Learn what IT leaders have to say about e-commerce and the impacts it has across the business.