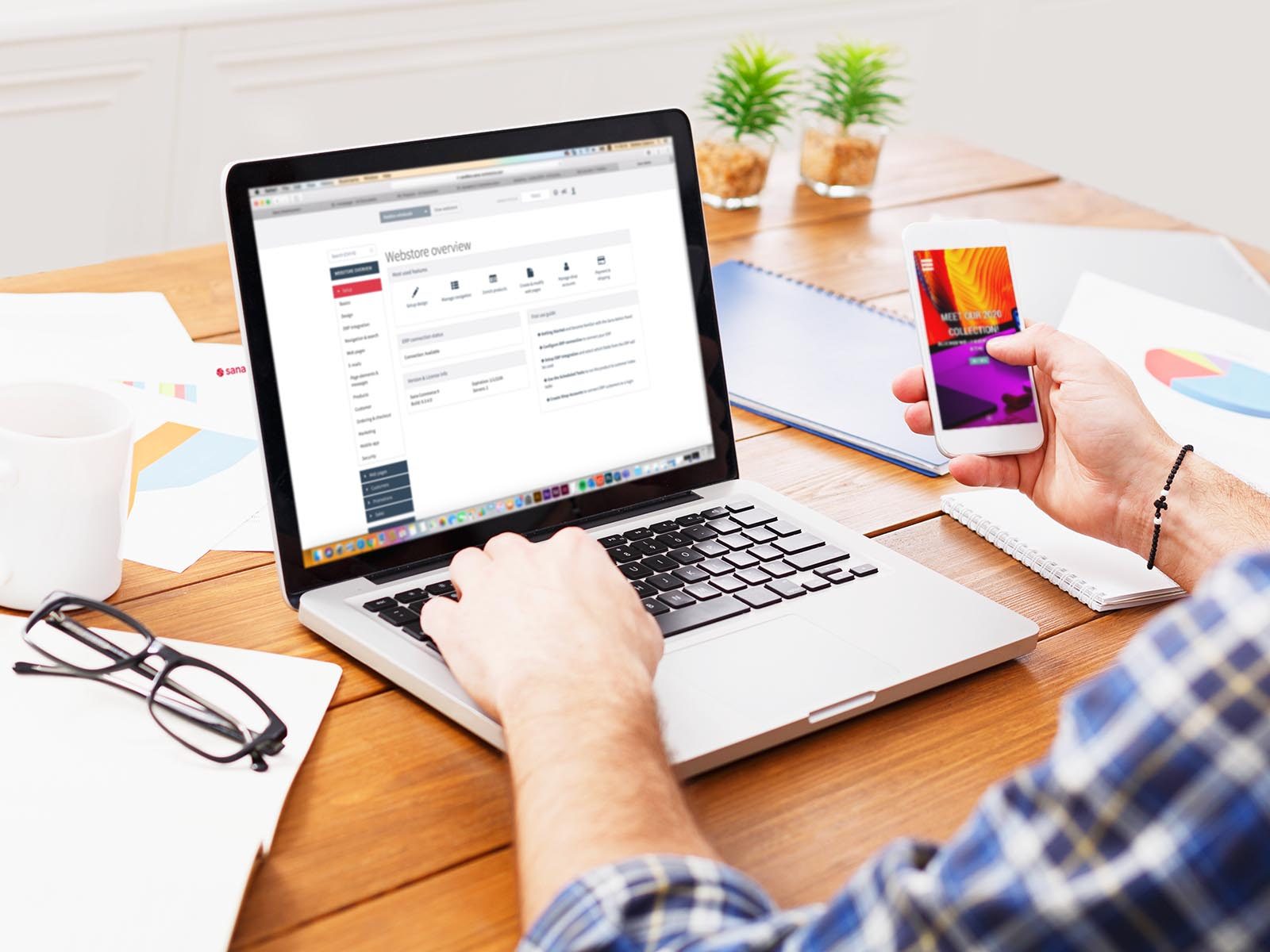 Krautli wanted to find a way to leverage TecDoc while retaining web store visitors and improving their customer experience. Read on to find out how they did it and how their business and clients are benefiting.
Moving away from third-party web store management
Krautli's clients had been able to order parts from a web store for some time. The process, however, was far from ideal.
"The web store was an independent system managed by a third party," says Michael Krautli, the company's Managing Director. "Adjustments to prices or images had to be requested through them, after which the adjustment would be released with the next update, at a maximum of 24 hours later. The connection with the ERP system was also challenging."
Web store integration with TecDoc
The other big challenge was finding a way to integrate the web store with TecDoc, a popular digital catalog for automotive parts created by automotive part suppliers and the German Collective of Automotive Parts (GVA). From shock absorbers to exhaust pipes, any part for a specific type of vehicle can be found in TecDoc.
TecDoc was an essential resource for clients, but Krautli couldn't offer TecDoc functionality directly from their old web store. If a client was shopping and didn't know the exact reference number for a part, they would have to access TecDoc separately to retrieve the information and use that on Krautli's site to request the price and availability.
Churn risk was high because Krautli couldn't keep clients in a single environment throughout the complete purchasing process. Having to send potential clients away from their store to TecDoc increased the chance that clients would end up buying the products elsewhere.
According to Krautli, "It was essential for us that our web store could integrate directly with this system so we could provide our customers and partners with the best information possible."
Sana Commerce web store and TecDoc integration
Krautli found a single solution for both of their biggest challenges: a Sana Commerce web store. Krautli's new e-commerce solution integrated with Microsoft Dynamics AX ERPand TecDoc. After discussing the planning and budget, the teams at Sana got right to work. After a short implementation trajectory, the new Krautli web store went live on January 1, 2016.
Sana's e-commerce solution benefits both Krautli and their customers. "We now have full control over the web store. An internal IT employee is always available to implement changes. Particularly when it comes to sales and marketing, we've noticed the immediate advantage, but also if there are mistakes or irregularities, we can adjust them much more quickly," says Krautli.
Integrated web store improves customer service
Integration with TecDoc has changed more than a few things for Krautli and their customers. "Today, we provide complementary information with our own images. Visitors to the new and improved web store can now browse the TecDoc catalog with photos and see which parts we have available to order in real time."
Krautli has been able to make strides with their service as well. "Many of our customers have fixed discounts, and now we can display that kind of personalization in the web store. After an order has been placed, the system automatically sends a confirmation. Not only that, but regular customers can access a lot of extra information like order history and invoices through the web portal, without having to call or email our internal sales department."
Next steps for online auto parts sales
Krautli is very satisfied with their new web store and their collaboration with Sana, and they're already making plans for expansion.
"More than half of our automotive customers already use the web store, but that number is much lower for our industrial clientele. We actually still receive copies of orders via fax. We really want to improve customer satisfaction in this group as well by processing their orders faster and with fewer errors," tells Krautli.
Krautli's company is also working on offering direct payment via the web store. "It's a lot faster than sending an invoice," says Krautli. "Not only that, but we won't have to spend as much time following up with late or insufficient payments."
More guidance on digital transformation for automotive
There are several reasons that the automotive industry has been relatively slow to adopt e-commerce, but that's set to change. Learn more about the latest industry trends and why the time to act is now.
Get your B2B e-commerce ready for 2023 with our guide