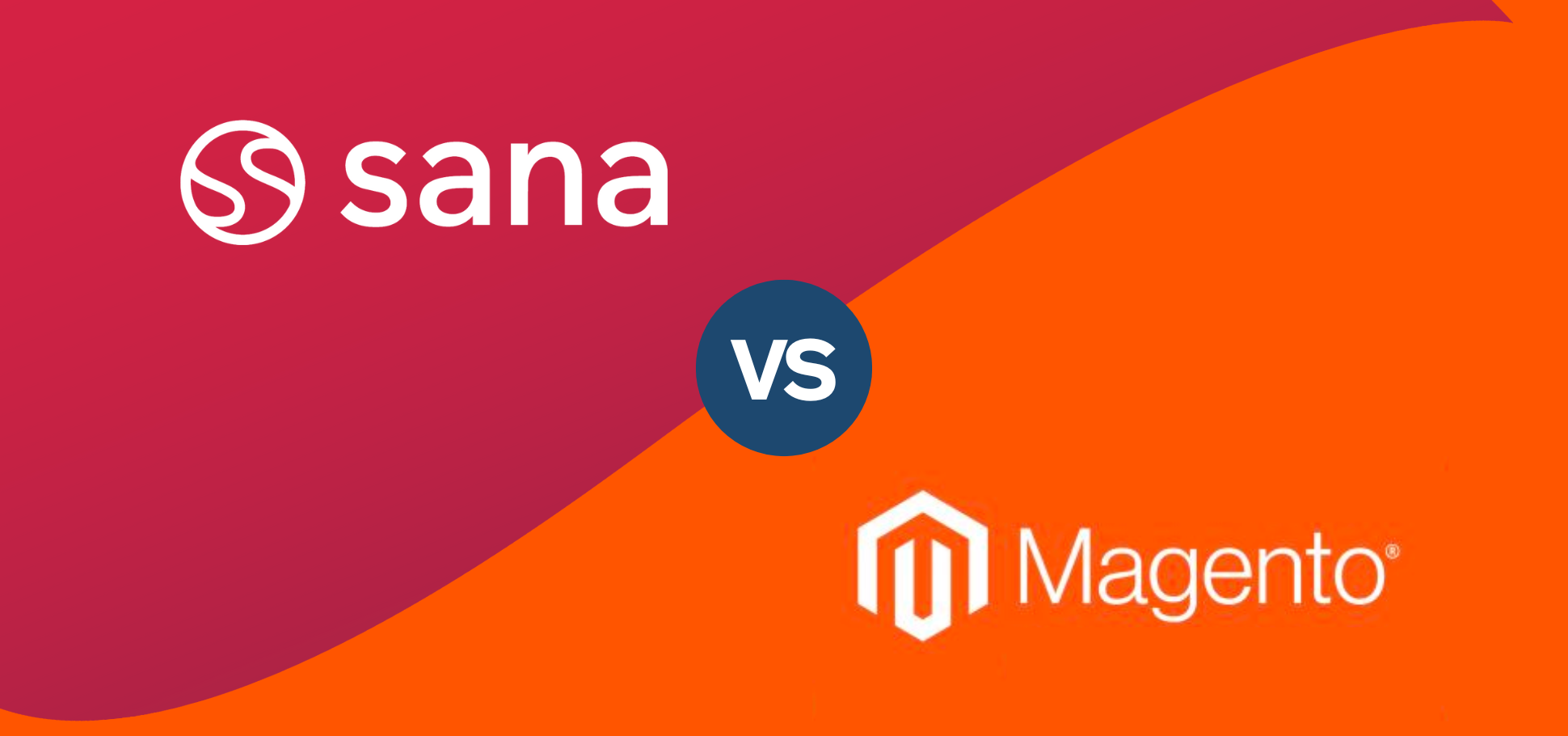 Sana Commerce and Magento Commerce — now known as Adobe Commerce — are both e-commerce platform providers. Sana Commerce provides a cloud-based ERP-integrated e-commerce platform that focuses on B2B wholesalers, distributors and manufacturers. Magento is an e-commerce platform, widely adopted by B2C retailers. Most people looking for an e-commerce solution will sooner or later run into Magento. Here's how Sana Commerce and Magento differ.
ERP integration: The foundation of Sana Commerce Cloud
We build our e-commerce platform with your ERP system as its foundation. Our goal isn't to rebuild the functions that the ERP already has, but to create a platform on top of the ERP: a platform that uses the ERP as its main source of information. This approach allows our customers to get the best out of their ERP investment. In short, Sana Commerce Cloud customers benefit from a web store that's powered by their ERP.
This approach is very uncommon in the e-commerce world. Most e-commerce platforms are built from the ground up, focusing on the web store as the starting point. E-commerce platforms are traditionally stand-alone sites, that do not directly integrate with the ERP. They require a third-party connector to connect the ERP with the e-commerce platform.
Sana Commerce Cloud is different: Our cloud-based e-commerce platform cannot run without an ERP integration. It isn't even possible to create products solely within the platform. This is because our starting point has always been: if the functionality is covered by the ERP, we won't replicate it in the e-commerce platform. We dislike redundancy. Duplicate content creates the opportunity for error and thus decreases the efficiency and profitability of your business. We believe that your ERP should serve as your single source of truth.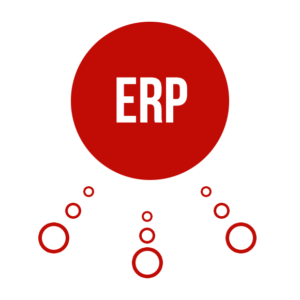 How is Sana Commerce Cloud integrated with your ERP?
Sana Commerce Cloud and your ERP work as one. The database and every complex interaction you've created in your ERP system are automatically reflected in your Sana Commerce Cloud web store. This goes for customer data, order data, pricing tables and product information, as well as complex pricing structures, workflows, trade agreements, stock rules and so on.
How do you benefit from ERP integration?
Not only does this direct integration make it easy to set up Sana Commerce Cloud in the first place, but it also minimizes ongoing maintenance costs and resources in the long run. The cloud-based model allows regular system updates and advancements to take place automatically with no downtime. With Sana Commerce Cloud, you only need to maintain one database: your ERP database. This simple architecture saves you time and effort on complex data synchronization. This means less complexity for your organization and a lower investment with more long-term value. Find out more about all the benefits of direct ERP integration.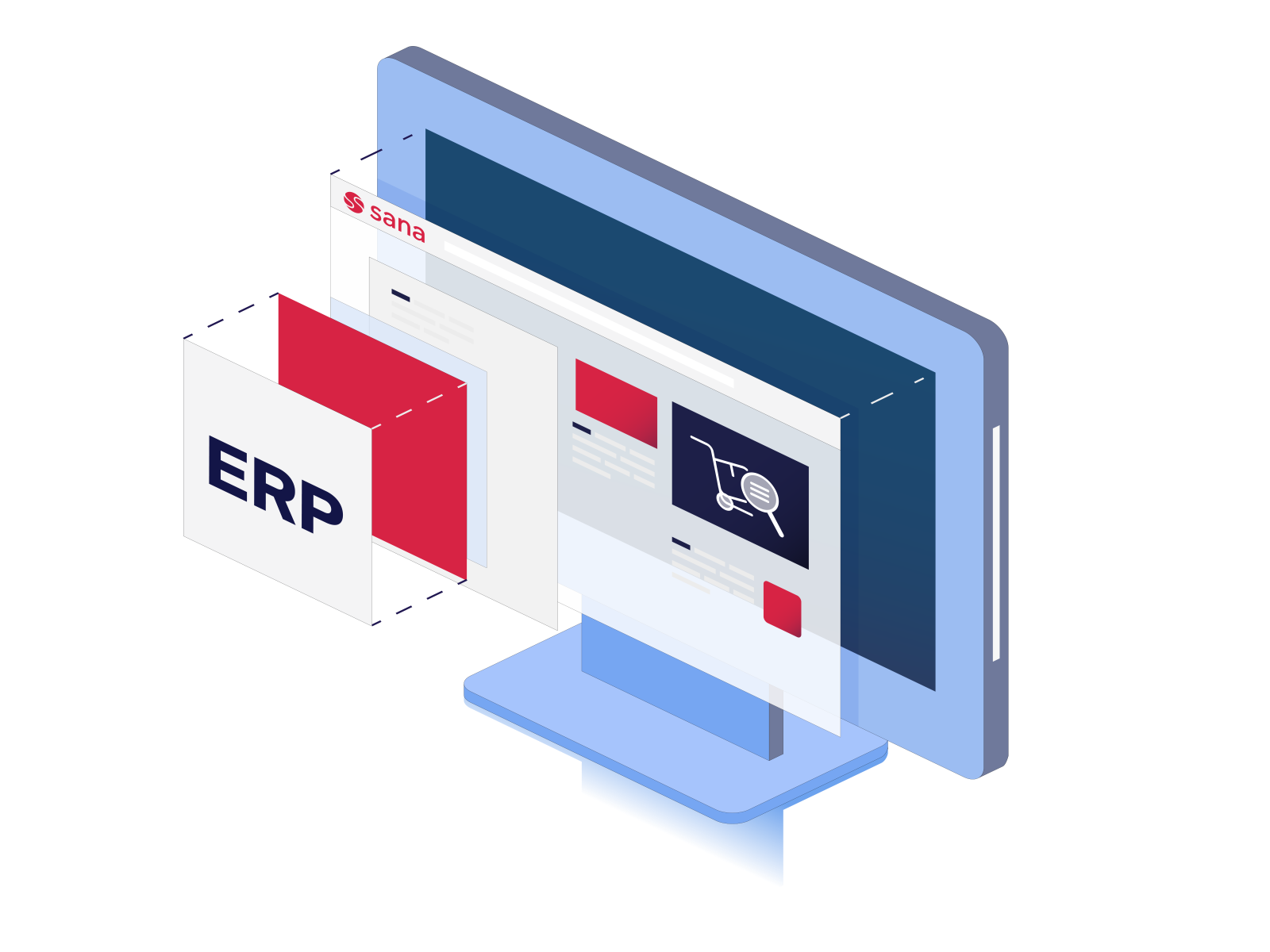 When your ERP and e-commerce work as one, you eliminate siloed data and instead get a cohesive system that's fueled by your existing ERP.
The benefits of integration
Learn about e-commerce built for your ERP system.
Magento: A non-integrated e-commerce solution
Magento doesn't offer a direct ERP integration. Similar to most other providers, Magento was built as a stand-alone system. It requires a connector to pull the information from your ERP into the web store. Many vendors claim their solution is fully integrated, but this is often not the case, discover more about vendors and solutions that claim to be truly integrated.
What's a connector?
A connector is used to pull data from your ERP and forward it to the e-commerce platform. Connectors are a separate system from your web store or shopping cart solution, and e-commerce providers like Magento don't build connectors themselves. You'll need to use a third-party connector, like Dynamics NAV Connect, to hook up your web store to your ERP.
Connectors lead to extra costs, an impact on your web store security, and, if any updates are required, they can have a negative effect on the other systems. This is all due to the fact that e-commerce providers such as Magento don't control the connectors themselves. That's why, in a recent report released by G2 Crowd, users ranked Sana Commerce nearly 10% higher than Magento in performance and reliability.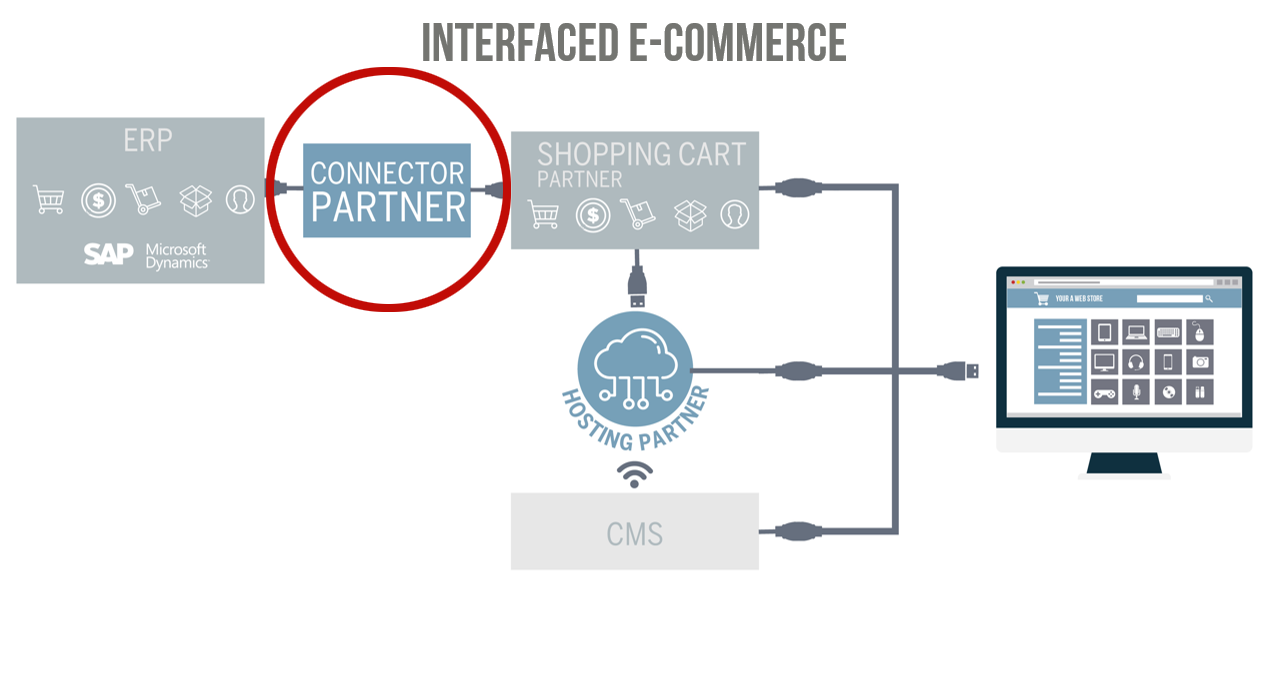 Connectors work separately from your web store or customer portal. Connectors are not always supplied by your e-commerce provider, which means you'll need to invest in a third-party connector. This is not the case with Sana Commerce due to our integrated solution.
Database synchronization challenges with Magento
Another problem with non-integrated solutions like Magento is that the changes made in the ERP are not directly reflected in the web store. Changes take time to reach the connector, and so, for a certain period of time, the data in the ERP and web store will not be the same. This can result in problems when customers order an item that is still shown as available online, but that is sold out in the ERP database.
Having a connector also means maintaining two databases: your ERP and the connector. And maintaining two systems with the same information is not efficient.
"With Magento, we were having to build our business logic twice, once in the ERP and again in the web store. Whereas with Sana Commerce's ERP integration, there was no need to replicate our data. That was a huge time saver — not only in terms of getting the project live but also in terms of the day-to-day management of the website."
— Sean Hefferin, Supply Chain Manager at Moto Direct
B2B specialization: How else do Sana Commerce and Magento differ?
From the start, Magento hasn't focused on or offered solutions for the B2B market. It only launched its first B2B product in late 2017. To this day, it still doesn't offer many B2B features, and most of the features that are available for B2B customers were developed by its technical partners. That's probably why in the G2 Crowd report from 2021, Sana Commerce is given a score of 87% in B2B features, while Magento only received a 73%.
The Magento solution itself lacks a native personalization functionality, relying heavily on functionalities that are built by Magento partners. This means that if you, as a client, would like to change to another Magento partner, you risk losing all the customizations that were built by your former partner. This can, of course, be very costly in time and resources.
At Sana Commerce, we specialize in e-commerce for the B2B market. B2B products tend to be more complex than B2C, and they're usually ordered in larger quantities. B2B buyers are used to having customer-specific agreements with suppliers. Because of the complexity involved in B2B transactions, we created an e-commerce platform that integrates with your ERP, so you are able to effortlessly meet all your customers' requirements with your web store.
Web store security: Sana Commerce vs. Magento
At Sana Commerce, we strategically think of ways to ensure and maintain a secure site for your ERP-integrated web store. Here are some of the measures we've put in place to ensure your security and keep your e-commerce web store safe from external threats:
Our e-commerce software is evaluated, tested and certified by Lionbridge, SAP and Microsoft. We conduct security audits on a monthly basis. During these audits, the system is ethically hacked in search of security cracks, which are then immediately fixed. We apply best practices defined by the Open Web Application Security Project (OWASP). Sana Commerce also proudly offers Microsoft Azure hosting, one of the most secure and reliable hosting systems in the world. Offering you the same 99.9% security guarantee provided by Microsoft Azure. As mentioned above, Magento has many partners. This means that the overall security of your platform depends heavily on the quality of the partner you hire.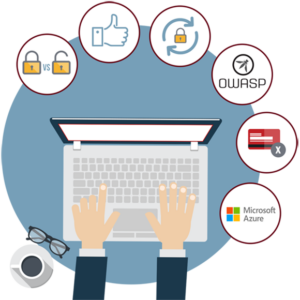 Case study: Why UPI switched from Magento to Sana Commerce
"We've had many different web platforms, but for a while, couldn't land on one that could check all of our boxes. The Sana platform took us farther and brought us more success in a year than the other solutions we invested in did over the 7-8 years we ran them."
— Chris Bischoff, President of Global Sales at United Pacific Industries
Don't just take our word for it. Discover how United Pacific Industries — a car parts manufacturer — underwent over 7 years of failed Magento solutions before finding the integration, scalability and B2B functionality they required when they switched to Sana Commerce. This further illustrates that Magento's retrofitting of their product for a B2B use case leaves significant gaps in service.
Which B2B e-commerce solution is right for you?
Compare 3 top-ranking e-commerce providers in this latest report from the global leader in software review platforms, G2 Crowd.