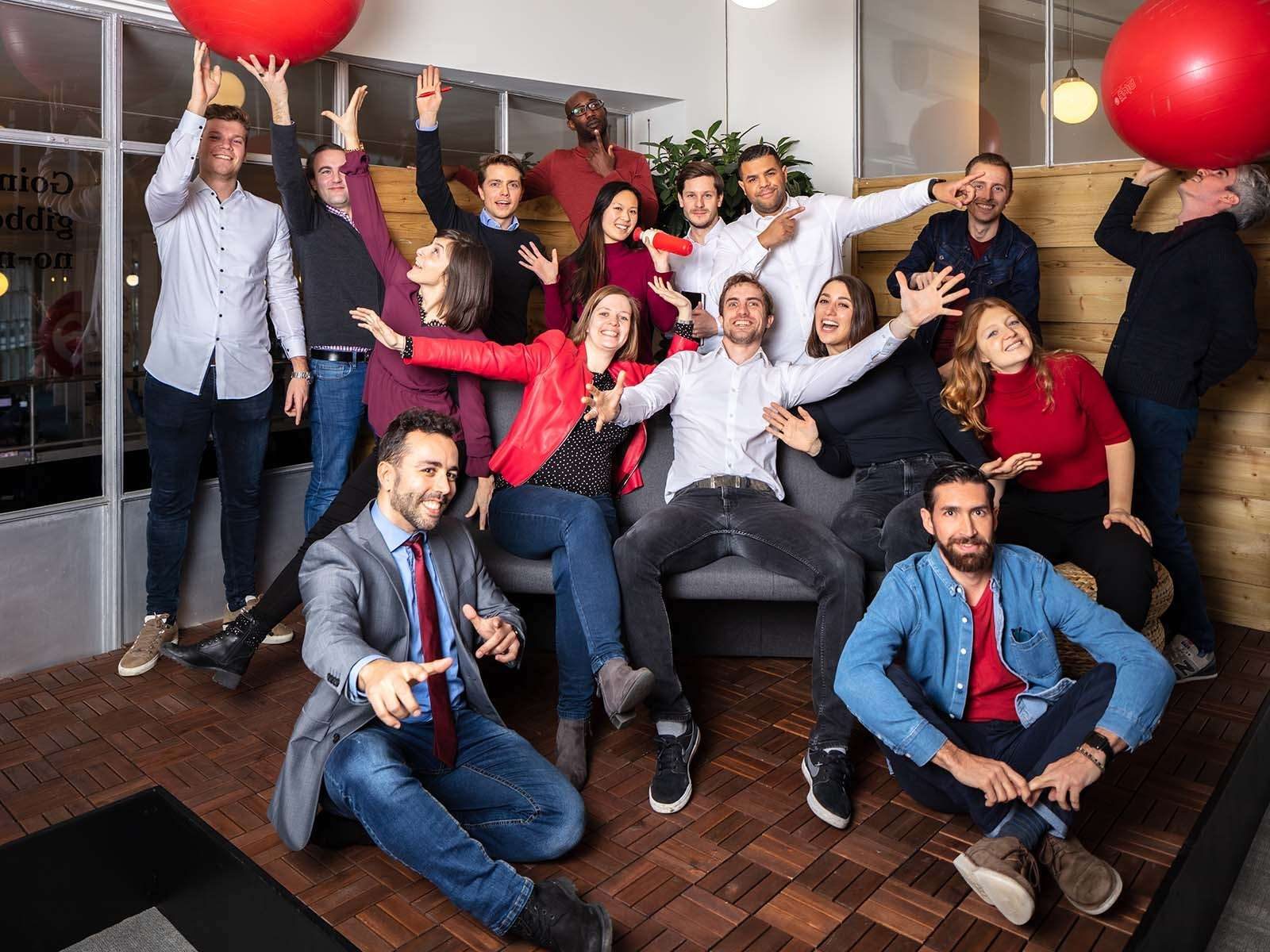 Last week, we kicked off the launch of our new office in Medellín, Colombia with two major celebratory events. Embracing the heart and community of Medellín, Sana held a networking event for the people in our new office building, and an official opening reception with stakeholders, investors, and members of local universities and municipalities.
'Beer-novation' rooftop reception
On Wednesday, we held our 'Beer-novation' tech event on the rooftop of the Ruta N building. Alongside 70-80 of our office neighbors, we celebrated the launch of Sana Commerce Latin America with artisanal beers sourced from local breweries, hot dogs, and lots of great conversations. Sana COO, Tim Beyer, was joined by Cas Nieskens (General Manager of Sana's Latin American operations) in welcoming our guests and building peers. They shared insights on global entrepreneurship as well as Sana's growth trajectory.
Here are a few of our favorite moments:
Official launch-day welcome reception
This past Thursday, we officially opened the doors of our first Latin American office in Medellín. Joined by stakeholders, investors, local university deans, and government officials, Sana celebrated this great feat in style.
Because our reception coincided with Medellín Design Week, we were able to open our doors to even more of our peers, including the Dutch Ambassador (who flew in for the reception from Bogotá). Below are some of the fun moments we captured:
Achieving together
Just 18 months since the idea of launching a Latin American office arose, it has become a reality. We came together at our new office location to celebrate the global teamwork, commitment and collaboration it took to make this new endeavor a success (over a drink or two, of course).
We extended — and continue to extend — our deepest gratitude to the stakeholders, investors, Colombian government officials, and everyone on the Sana team that helped bring this achievement to life.