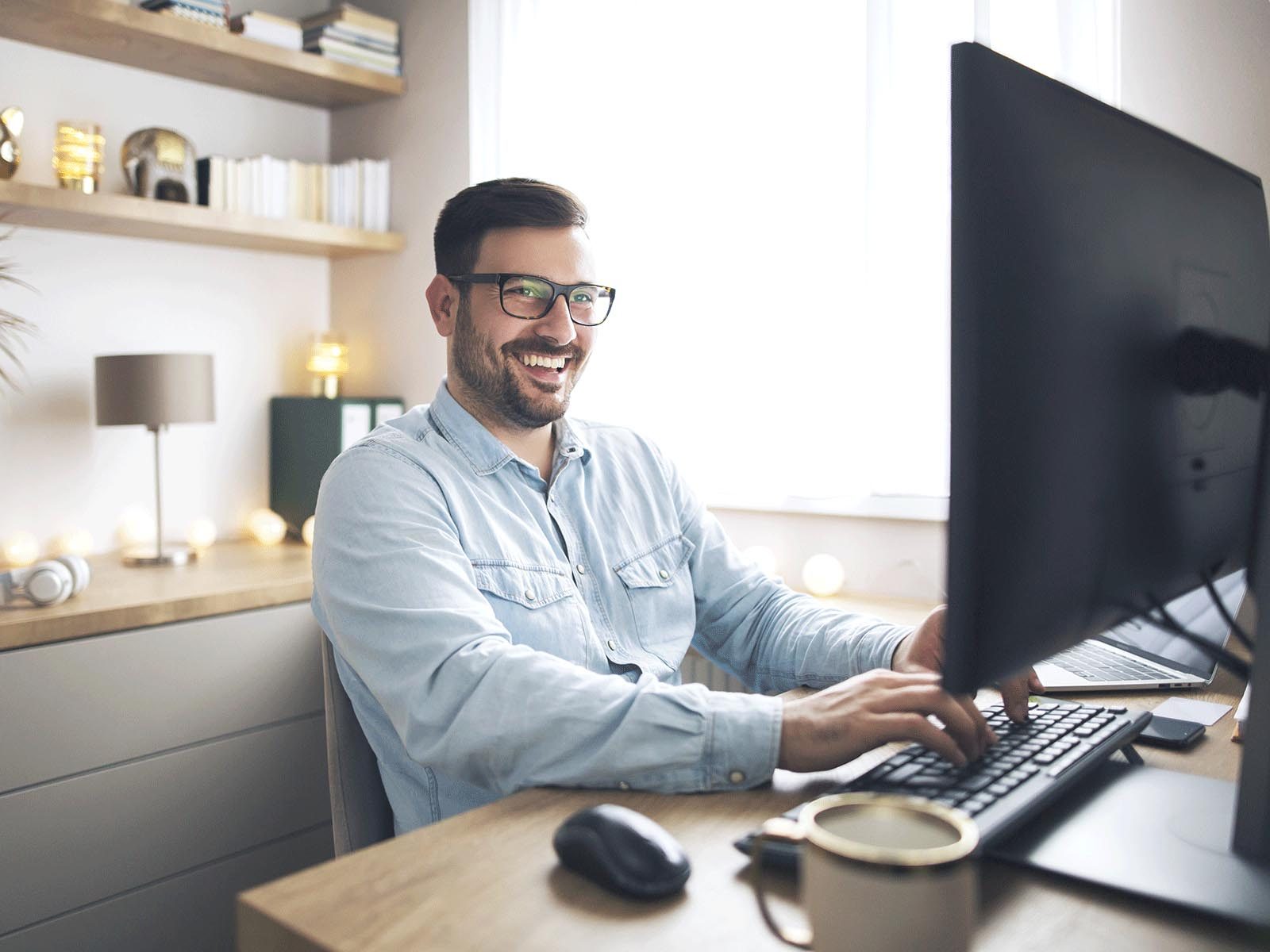 Today's increasingly digitally-dependent online buyers are more unpredictable than ever, but one thing is constant: they always want e-commerce experiences to be bigger and better. Whether this means better customer service, simpler web store navigation, more product information, or faster performance, customers continue to raise the bar and redefine what makes a strong web store. An integrated e-commerce solution can help your business rise to the occasion.
Executing the most crucial e-commerce improvements starts with having the data to do it right. Fortunately, many businesses today are collecting data at a rapid rate, which means they already have the foundation for robust, personalized e-commerce initiatives.
Aligning e-commerce goals and strategies with integrated e-commerce solutions
Though nearly half of C-level executives say their organization competes on data and analytics, most business owners use just 0.5% of all the data in their possession. The clear answer to this misstep is obvious but often overlooked.
With ERP-driven, integrated e-commerce solutions, all the data, and business logic in your ERP become a springboard for customer experience success. By putting your ERP at the center of your e-commerce strategy, you have a foolproof foundation for victory and can take some of the guesswork out of addressing your customer experience (CX) woes.
No longer will you have to take a trial-and-error approach to improve your e-commerce offering.
Leveraging product and customer data is a no brainer and a surefire path to success when it comes to enhancing your web store experience and delighting your customers. And how do we know this? Because it's exactly the kind of functionality your customers want, and it's worth enough that they're willing to pay more and be more loyal to your brand to get it.
How ERP integration makes it easy to address online customer needs
Customers today aren't just hoping for better e-commerce experiences; they're demanding it. Fortunately for the businesses on the receiving end of these demands, complying has benefits that go well beyond just having more satisfied customers. It also pays off:
86% of buyers are willing to pay more for great customer experience.

73% of buyers point to customer experience as an important factor in purchasing decisions.

65% of buyers find a positive experience with a brand to be more influential than great advertising.
And what exactly makes up a great experience for your online buyers?According to ERP in News, there are a handful of factors that account for exceptional customer experience today, including:
Ease of finding the right product from your catalog
Enough product information to make quick and easy purchasing decisions
Easy add-to-cart process with quick billing that allows multiple payment modes
Transparent shipping terms and real-time order status notification
Timely product delivery, and prompt after-sales service
Data from our latest research report tells us that a large number of businesses are looking to upgrade their e-commerce platform in order to integrate with internal systems like PIM and marketing automation systems, and are looking to implement changes to improve these customer experience problem areas in 2019:
Looking at the data above, it should become immediately clear that you can easily check most of these boxes by simply making use of the data that's already in your Microsoft Dynamics or SAP ERP with Sana Commerce.

A leader in integrated e-commerce solutions: Sana Commerce
Sana Commerce is an integrated e-commerce solution that allows you to use your ERP data to improve your e-commerce experience (including better inventory management, resource planning, invoicing, returns, customer-specific personalization, and more).
Click here to check out our latest infographic to visualize how we use this data to improve your web store experience.Imagine being free of many unnecessary internal workloads.
An integrated approach to e-commerce means you no longer have to worry about replicating data, maintaining your web store's back-end, or managing multiple platforms that house your data. With Sana's integrated e-commerce solution, your web store is built partially inside your ERP, which means all the data it houses enhances the capabilities of your web store in real-time.
Not leveraging your ERP with an integrated e-commerce solution yet? Then you may be missing out on even more opportunities, including cross-selling and up-selling your buyers, improving and informing product development, and enhancing your pricing strategies.

How does integrated e-commerce with Sana Compare to alternative approaches?
Integrated e-commerce solutions are most often compared to their interfaced alternatives. With an interfaced approach, you can more easily customize your web store experience, but it comes at a price: hefty maintenance.
If you implement an interfacing solution, you not only have to house your data in your ERP, but you also must replicate that data so that a connector can pull it from a front-end shopping cart database into your web store. This means capturing, synchronizing, and processing online orders across multiple systems. While integrated e-commerce solutions aren't necessarily better than others, they're certainly more effective when it comes to maintaining the feature-rich web store that you want to offer and that your customers want to use.
Want more insight into the differences between interfacing and integrated e-commerce solutions?Watch our short video here.
Take your e-commerce approach to the next level
For more detailed information on how you can leverage your SAP or Microsoft Dynamics ERP for an integrated e-commerce solution with Sana, read our latest product factsheet.
E-commerce for your ERP
Transform your ERP into your web store's centralized data hub