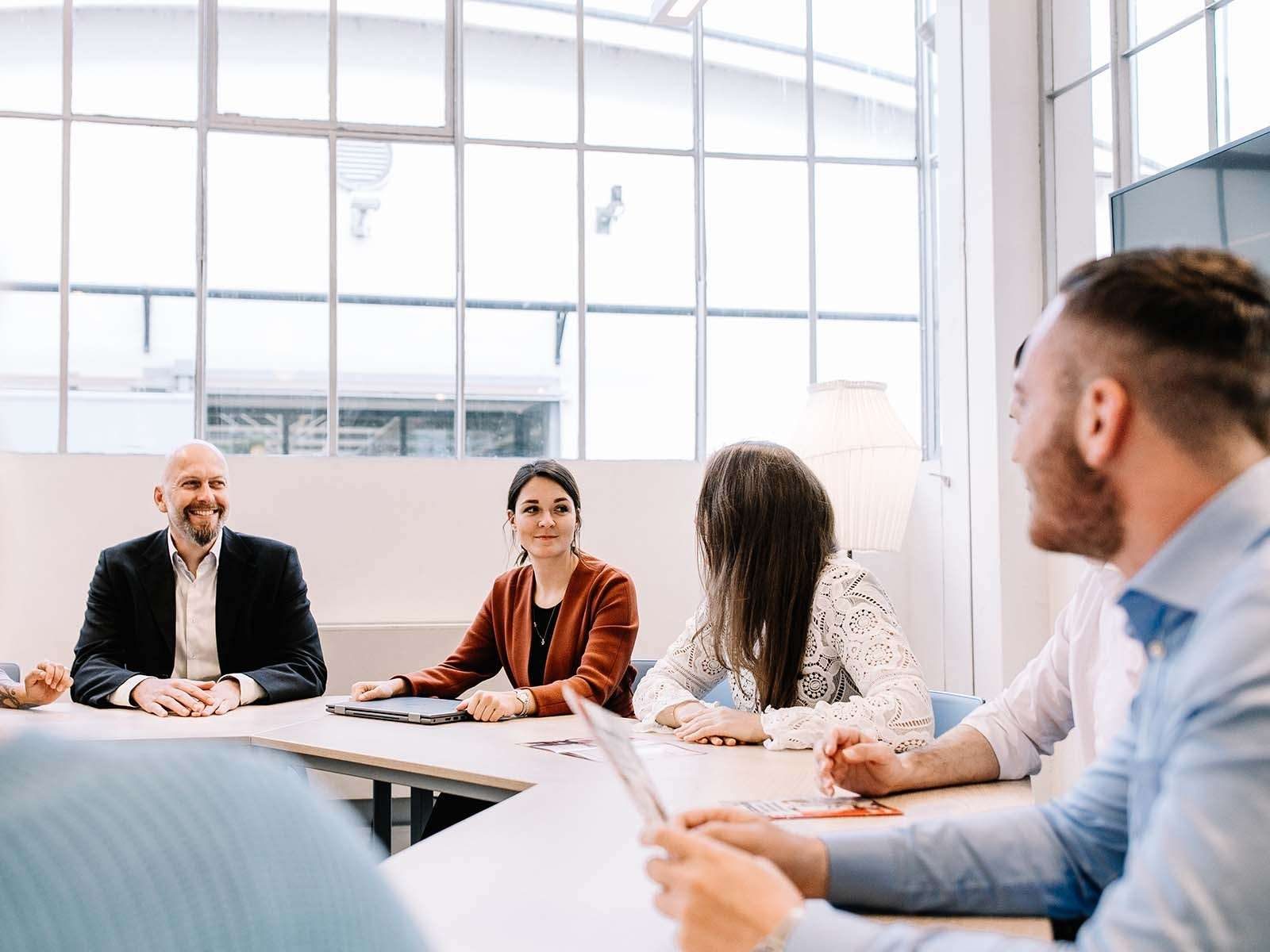 Looking for tips for your B2B e-commerce project? Over the past decade, we've helped hundreds of companies launch web stores for professional buyers. And 92% of our customers agree that these B2B e-commerce tips are crucial to your online sales success.

Tip 1. Start with a solid case study
Our first B2B e-commerce is probably the one that is most crucial to your online success — build a solid e-commerce case. You need your team's support to make your B2B web store a success. The easiest way to get them on board? Proof. An e-commerce case study will help you create urgency within the organization and make it clear what a B2B e-commerce platform will do for your company.
Review the case study with your entire team, including stakeholders, and define clear goals for the implementation. Make sure everyone is on the same page and understand how a B2B web store will impact and improve the way you do business.
Tip 2. Involve IT
Go straight to the source. Your IT department is instrumental in implementing B2B e-commerce in your business – and making it a success.
You want your customers to have all the information they need when ordering online. This means data like:
Product information
Customer-specific pricing
Real-time inventory levels
Order history
This will require multifaceted functionality such as quick ordering, tier pricing, unit of measurement, RMA handling and so on. Sound Greek to you? That's ok. Your IT department understands your ERP's key role in delivering this data and functionality to your clients.
Tip 3. Ask your clients for input
At the end of the day, your B2B web store is all about making things easier for your clients. What better way to find out what they're looking for than just asking them? This is the easiest way to get valuable information that you can use to develop your B2B web store project.
Hearing what your clients want from your online sales channel helps you avoid tunnel vision by keeping a balanced outside-in perspective on the project. Another added bonus of this B2B e-commerce tip: seeking out customer input will also create buy-in from a group of early adopters.
Tip 4. Start with your minimum requirements
Don't try to build Amazon.com on day 1.
While this B2B e-commerce tip might seem obvious, more often than not companies try to build their platform in a rush and try to include every feature under the sun. But it's important to start by defining your minimum requirements and start from there. A solid first release that fulfills all basic requirements will make it much easier to define the must-haves for the second phase of the project.
If you can quickly realize a successful first release, you can show your project team results from their hard work and keep the project's momentum going. Your team will be more motivated to contribute and give feedback on changes and/or enhancements for the full release.
Tip 5. Launch for a small group of customers
Our final B2B e-commerce tip is to launch your web store to a small group of your customers. You only get one chance to make a good first impression. That's why we advise you to start small and give yourself time to make changes to the sales portal before you open it up to all your customers.
Your product team will be able to handle feedback from a small selection of clients much more comfortably. Moreover, you will feel more confident about the full release if you're able to process your test group's feedback first.
Key takeaway: Planning is everything
Following these B2B e-commerce tips will help make your e-commerce project a success but the most important thing to achieve this is to not overwhelm your team. This can be done with the help of thorough planning. A plan, help you to not overwhelm your team and prevent you from defaulting to your old-fashioned or back to a more expensive process of manual ordering.
Keep your team in the loop with all goals and achievements and you will create positive synergy and achieve success with your B2B e-commerce implementation project.
More B2B e-commerce tips?
Interested in getting more B2B e-commerce tips to successfully launch your web store? Download our white paper and find out how your business can succeed online!
Nothing is holding you back from an incredible online store
Download our white paper and learn more