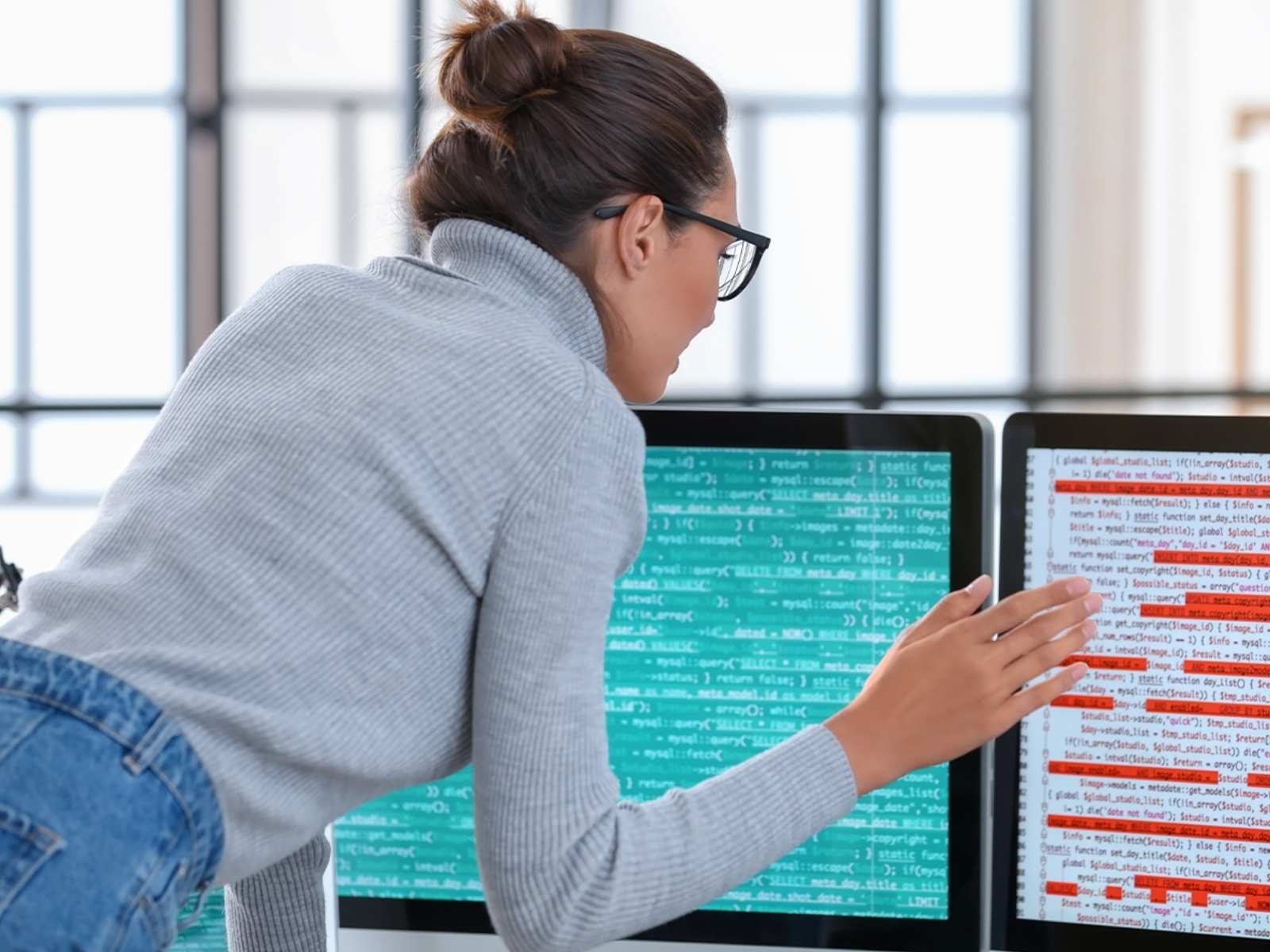 E-commerce analytics can feel overwhelming, but they're one of the most concrete ways to track your business's successes and growth. Without the information provided by analytics, businesses wouldn't be able to make informed decisions. Analytics can help e-commerce organizations in a variety of industries improve many aspects of their business, including acquisition, retention, sales and more.
Understanding analytics doesn't have to be difficult once you know what to look for. A deeper understanding of the data surrounding your business can help your company overcome challenges in your industry and grow your revenue.
We recently sat with Maciej Zawadzinski, CEO of Piwik PRO, and Wouter van Weelderen, Chief Services Officer at Sana Commerce on The B2B e-commerce talk podcast. In this blog, we summarize the most important parts of the chat about e-commerce analytics, and how your business can use analytics to get the best out of your e-commerce solution.
Why are e-commerce analytics important?
E-commerce analytics provide information about how you attract your customers, how they move through the sales funnel, and more. Here are just a few of the benefits of e-commerce analytics:
Understand where your customers are coming from: Analytics including traffic, traffic sources, and search keywords can help you understand what is driving customers to your site.
Understand when customers are converting: Analytics lets you see when customers are converting and when they're bouncing from your site. This data can help you make informed decisions to help increase your conversion rate.
Store and organize data: Analytics lets you store and organize information about your customers, including sales, personal info, and more. This data can also be integrated with your e-commerce CRM.
Improve customer experience: Analytics provides you with the information you need to improve customer experience and ensure that your customers are happy and satisfied.
Order processing: The information provided by analytics can give you the tools you need to process orders, streamline order-to-cash management, and make sure that everything goes according to plan when it comes to fulfilling orders.
Types of e-commerce analytics and metrics
There are a variety of e-commerce metrics to keep track of across different platforms, including analytics on your site, on social media, and through email. These analytics can help you keep track of KPIs (key performance indicators) across different marketing campaigns. Whether you're tracking email opens, click-through rates, traffic, or sales, analytics are a powerful tool in your arsenal.
Onsite analytics
Onsite analytics refers to information about how customers navigate to and interact with your site. This can include (but is not limited to) sales, traffic, sales by product, abandoned cart metrics, traffic sources, search keywords, form and button conversions, and more.
Onsite analytics are especially valuable because your site belongs to you and isn't subject to the control of social media or other platforms. They give you exclusive information about your customers that can help you to develop a relationship with them.
Social media analytics
Social media analytics give you information about how customers interact with you on social platforms like Instagram, Twitter, Facebook and LinkedIn. These can include engagement and click-through rates for ads and posts, as well as information about your followers. These analytics can give you the information you need to develop a successful social media strategy for your e-commerce business.
Email analytics
Email analytics can help you track when your emails are successful and develop strategies for how to improve. Personalized email marketing can have a significant impact on your sales, and is one of the most effective ways to capture leads and drive high-quality traffic to your site. Email analytics can include data about the size of your email list, email open rates, click-through rates, unsubscribes, and more.
E-commerce analytic tools
In addition to the built-in analytics provided by your website, social media platforms, and email marketing platforms, there are a variety of other essential tools you can use to measure, understand, and interpret data about your customers and your business. These include:
Google Analytics: Google Analytics is one of the most powerful tools in your arsenal when it comes to understanding information about your website. This impressive tool allows you to track all kinds of information about your website's traffic, sales, bounce rates, conversion rates, and more. All of the information can be a little overwhelming if you're new to Google Analytics, but luckily Google provides plenty of helpful documentation to walk you through the process.
CRM software: All of the information you learn about your customers won't do you much good if you don't have somewhere to efficiently store and organize it. CRM software lets you keep all of your customer information in one place, and can help to give you a more holistic view of each customer's journey.
Integrated e-commerce software: Integrated e-commerce software can help you to collect all of your analytics information in one place and streamline the sales process.
Excel: Excel might not be the first thing you think of when it comes to e-commerce analytics tools, but it can be surprisingly powerful. It's a flexible tool that can let you do everything from creating customer invoices to analyzing customer data.
Best practices for e-commerce analytics
There are a couple of things you should keep in mind when analyzing and acting on e-commerce analytics. These include:
Make sure you have good data: All of the analytics in the world won't help if your data is faulty or incomplete. You should be sure that you're collecting data in a way that doesn't result in any unintentional biases, and keep an eye out for anomalies in your analytics.
Test, test, test: The best e-commerce marketing strategies are tested again and again to fine-tune them. Analytics data is helpful on its own, but is especially crucial in the context of A/B testing.
Take a holistic approach: Analytics can provide you with all kinds of data about your business, and it can be easy to get lost in the details. You should be sure to take a holistic approach to your business and avoid over-focusing on any one metric.

Metrics to improve CX on B2B web stores
It's important to distinguish measuring the customer experience (CX) on your B2B web store with the success of a B2C web store. Here are the metrics you should be measuring:
Funnel completion rates
CAC based lifetime value of this customer
B2B buyers look for efficiency when they are purchasing, so track page views and stock keeping unit (SKU) ordered
How to begin your analytics strategy
Before jumping into your analytics strategy, you need to answer three key questions first:
What do you want to learn from analytics?
What hypothesis do you want to confirm?
How will you measure your results?
Once you've answered these questions, create a measurement plan and then choose the right tools. You need to piece together the data you have on online behavior with the offline data or with e-commerce transactional data. To get the full picture, you need to synthesize this data to create a holistic view of your customer.
The very last step is to choose the tools you need, so be sure not to put the cart before the horse when starting your B2B analytics project.
For more information on Piwik PRO and the services they provide have a look at their website.
Frequently Asked Questions
What are sophisticated analytics?
Sophisticated analytics refer to measuring every part of your customers' online journey for acquisition through purchase, up to retention. To be able to capture this data, you need proper implementation in order to catch all customer touch points. Of course, you need to capture all this data legally, so privacy compliance is essential. (This means that you're collecting data in a privacy friendly and law compliant manner).
What does the term e-commerce analytics include?
The phrase e-commerce analytics might sound broad, but in reality, it refers to a very specific subset of information that is learnable through your online shop. Tools you might wish to use to study your e-commerce analytics include Google Analytics, your CRM software, and an integrated e-commerce software.
Can investing in e-commerce analytics support my online growth?
Absolutely. Investing in analytics tools can really help grow e-commerce results, but a data driven approach is more than just purchasing tooling. It's more of an organizational culture. You need to first change your organization's mindset before investing in all the bells and whistles of analytics tooling.
Report: 84% of IT leaders say their e-commerce solution has negative impact on the business
Learn what IT leaders have to say about e-commerce and the impacts it has across the business.