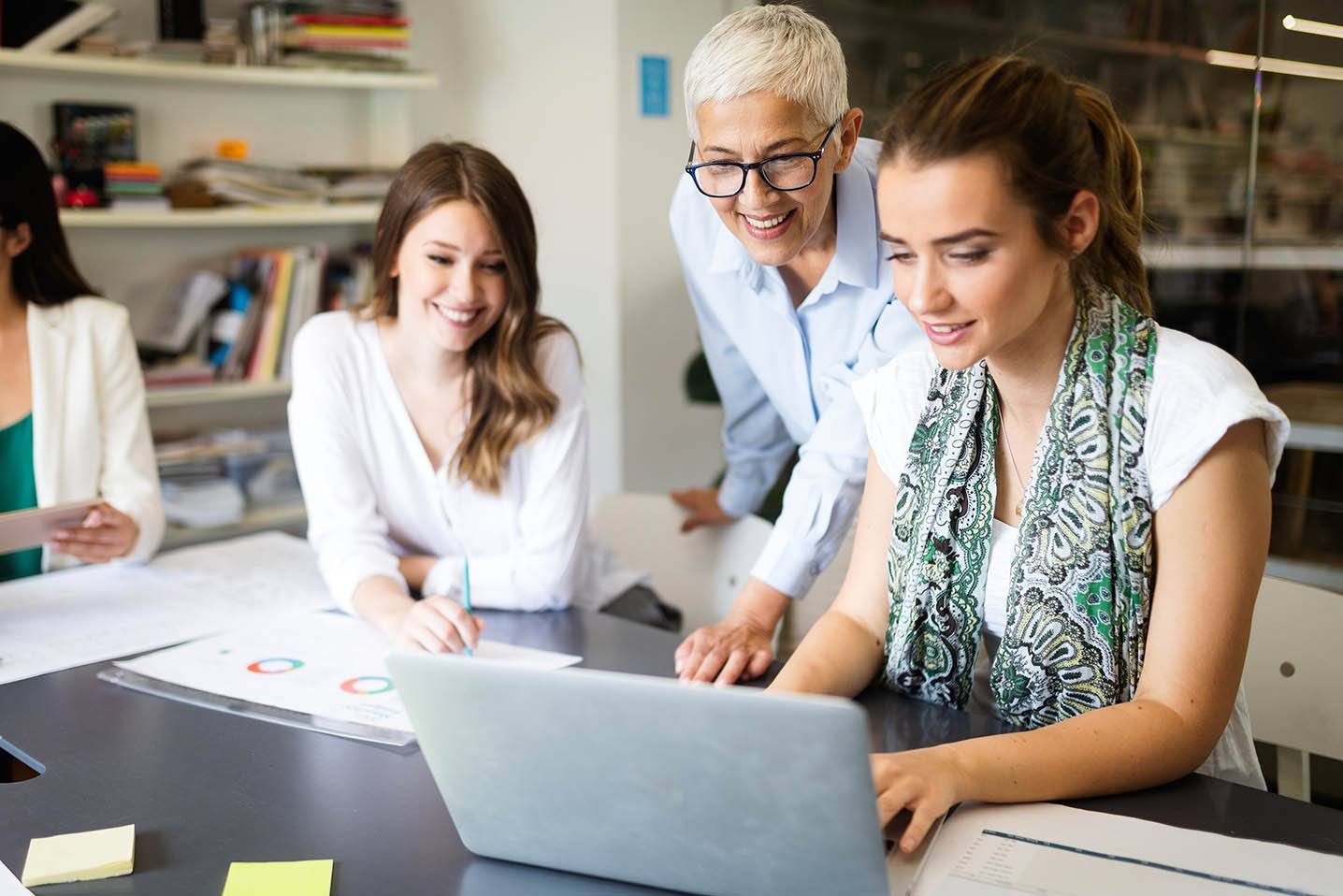 Since so much of B2B business if built on developing strong, personal relationships with customers, stakeholders can often assume blogging is a long-term and ultimately low-impact marketing tactic for demand generation.
The truth is, however, that blogging can be a powerful way to carve out a unique place for your brand within your industry, and an effective SEO strategy can capture demand long-term, improve your authority, and strengthen your total web traffic.
This blog explores some common benefits of effective B2B blogging, along with some tips on how to get started on your own.
What is B2B blogging?
Though 45% of marketers agree that blogging is the most important component of their content strategy, the B2B industry is still catching up to its' retail counterpart.
So what exactly does B2B blogging refer to?
Simply put, B2B blogging can be defined as the creation of a dedicated web page on your site for relevant content, usually articles that are known as 'blog posts'.
Other forms of multi-media content can also exist within your blog, including longer whitepapers or e-books, informational videos or podcasts, and helpful infographics.
Curious to learn more about e-commerce SEO?
Watch our on-demand webinar to get started.
Why is B2B blogging important?
According to one HubSpot study, 42% of companies have acquired new customers through their blog. Blogs can be a great way to create brand awareness, target prospects across various stages of the marketing funnel, and build your brand voice and tone in an accessible way.
However, customer acquisition isn't the only reason B2B blogging should be a key focus in your marketing strategy. Blogs help your web store rank better organically on search engines such as Google, leading to an uptick in qualifiable web traffic on your website.
By creating relevant content that both educates and empowers your customers, you'll be able to capture significantly more market share than even your most established competitors.
Benefits of B2B blogging
Though customer acquisition is a well-known benefit of blogging, it is a long-term strategy. However, this doesn't mean that B2B organizations should remove a well-thought blog from their marketing strategy.
Here are some benefits of B2B blogging that are equally important to your bottom line:
Update customers regularly + create transparency
Amidst a supply chain crisis and market saturation, it's important to be able to set yourself apart from your competitors.
One key benefit of blogging is it enables you to create a community of readers who feel connected to your brand and its core message.
By creating transparency around what you're doing and sharing that with your customers, you open a channel of communication, creating a more personalized shopping experience in the process.
Establishes your organization as an industry leader
Thought leadership is a significantly impactful way to establish your organization's voice within a densely populated industry.
Blogging allows you to spend some time focused on your brand voice and tone – whatever your voice, blogging provides a platform to establish and differentiate your organization from other competitors.
Builds a library of content that's endlessly recyclable
For an omnichannel marketing strategy that's effective, content is a must. Blogging keeps you focused on building a steady, strong stream of content.
This can then be cut up and recycled in the form of social media posts, display ads, email campaigns, and more. By starting with your blog, you focus on what is relevant and resonates with your target audience – a helpful place to start for your marketing strategy.
Bonus: Did you know that Google not only rewards new web content, but optimized web content as well? If you already have a strong blogging base on your B2B website, remember to go back through and optimize articles as needed for some extra SEO juice – without having to start from scratch!
3 top tips for effective B2B blogging (based on your goals)
If you've made it this far, we've probably convinced you to give B2B blogging a try. Here are a couple of handy tips to help you get started:
Goal: I want to improve SEO on my webstore.
Tip: Target specific keywords to rank for. This is a great way to get started on creating a blog that meets the SEO goals for your web-store.
Don't hesitate to get specific and as niche as possible – content with long tail keywords will often rank better quicker than broader keywords that you'll be competing with a lot of other websites for. Broad, or short tail, keywords are harder to rank for since there are probably more websites already ranking on these.
Goal: I want to establish my brand as a leader within my industry.
Tip: Try brainstorming your brand voice and tone before you start creating content on your blog.
Are you helpful and approachable, or are you authoritative and informative? Whatever your strategy, staying consistent with your tone will ensure your content is more identifiable, setting yourself apart from your competitors.
Goal: I want to create leads and generate demand.
Tip: Longer form content, especially in the form of whitepapers or e-books, can sometimes be gated as a means of generating leads through your blog.
Approach this method with caution – since there's so much free and accessible content out there, you'll need to be sure what you're offering holds enough intrinsic value for customers to fill in a form. Otherwise, you might be left with a higher drop off rate.
How to set up a blog with Sana Commerce Cloud
Sana Commerce Cloud makes B2B blogging a straightforward process. The Blog feature is designed to be easy to use and can help create a beautiful and functional blog for your customers.
Here's a quick overview on how the Blog function works:
Fill details in the basic tab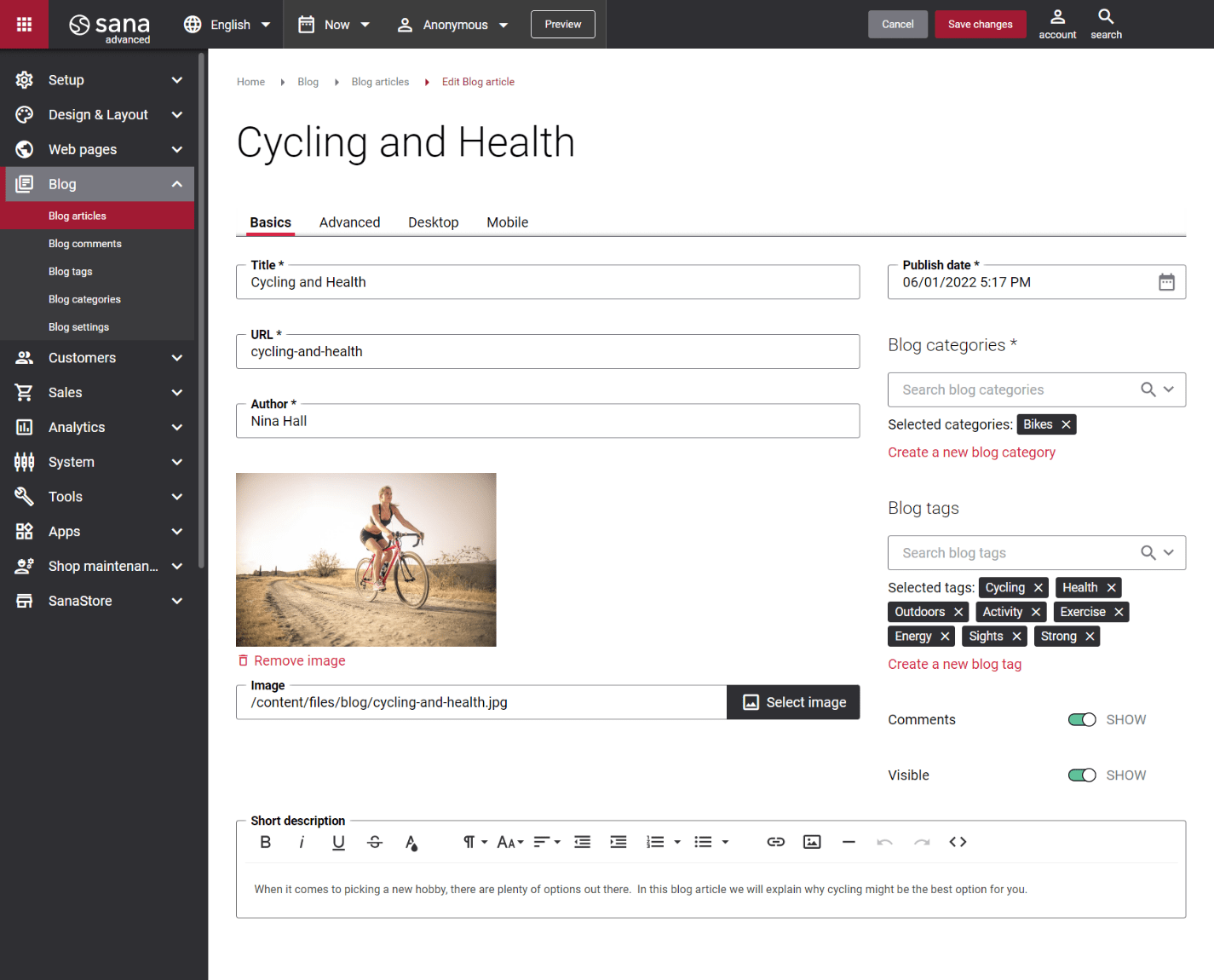 You can use this tab to populate information like blog title, author, blog categories, and more.
Fill details in the advanced tab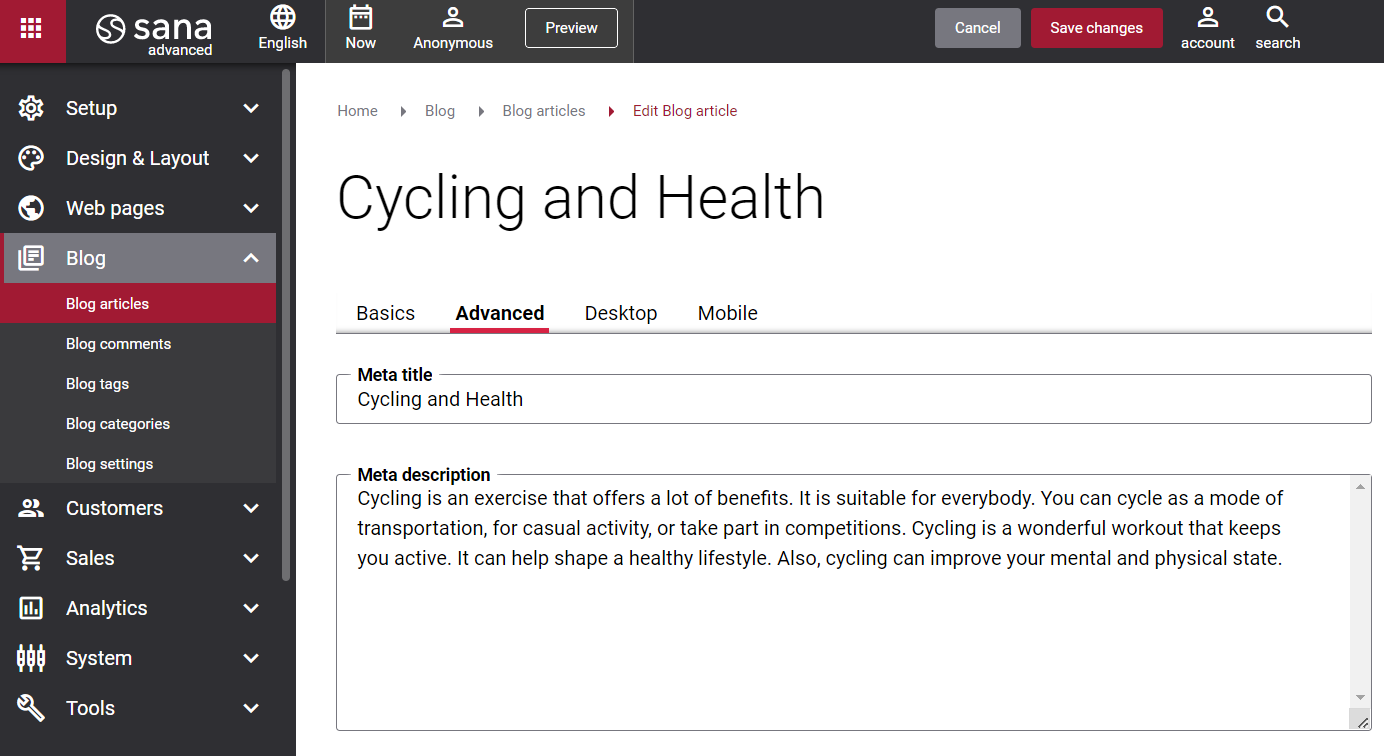 These details include information on your meta-title, meta-description, and are especially important for SEO.
Edit and amend content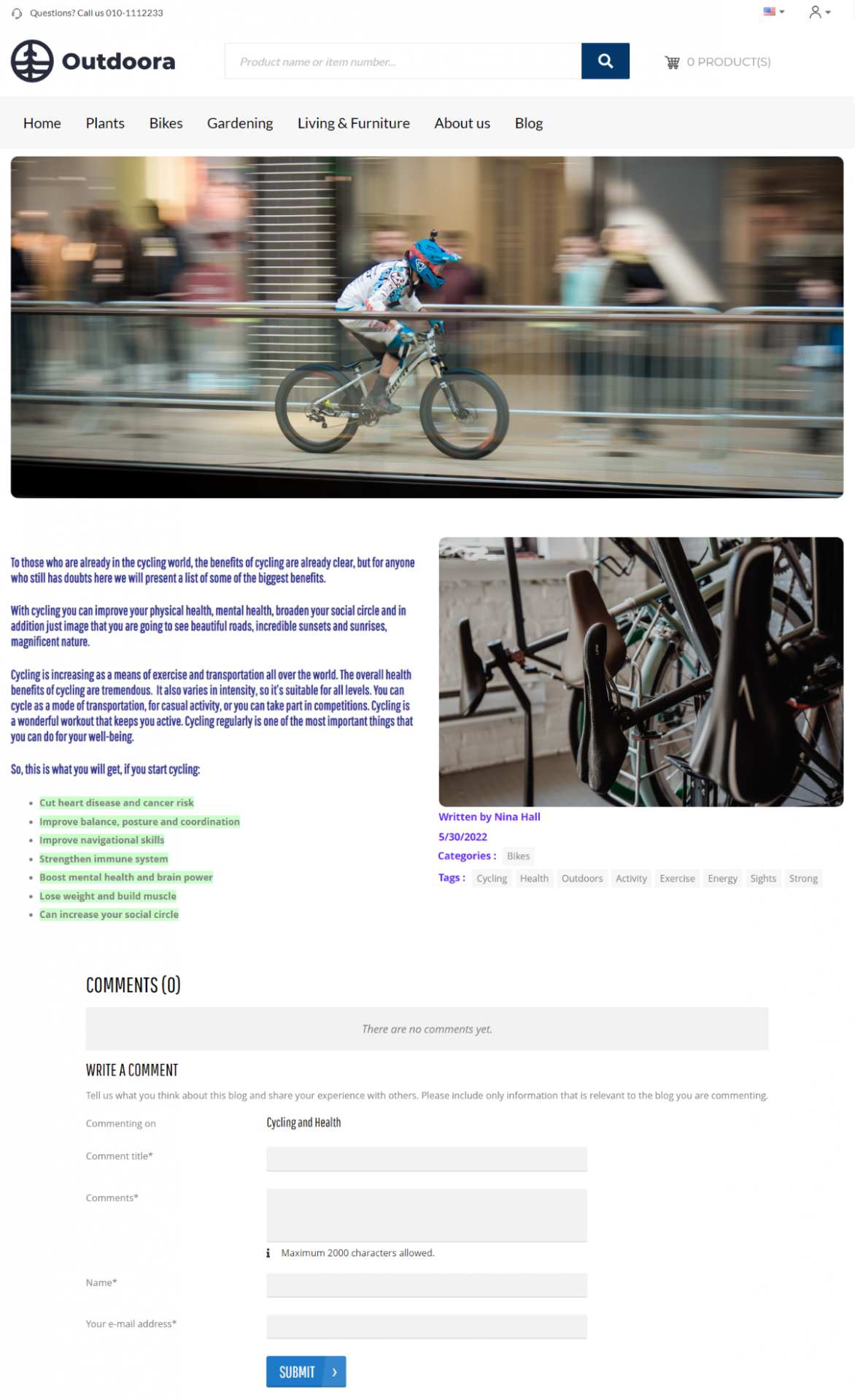 There are various content elements you can choose from with the Sana Blog feature, including row and column settings, page layouts, and various image options.
Once you're done, you're all set to publish your blog article! Read more about setting up a blog post using Sana Commerce Cloud here.
Do you know what your buyers want?
Download our report for unique insides based on over 1,200 professional buyers worldwide.