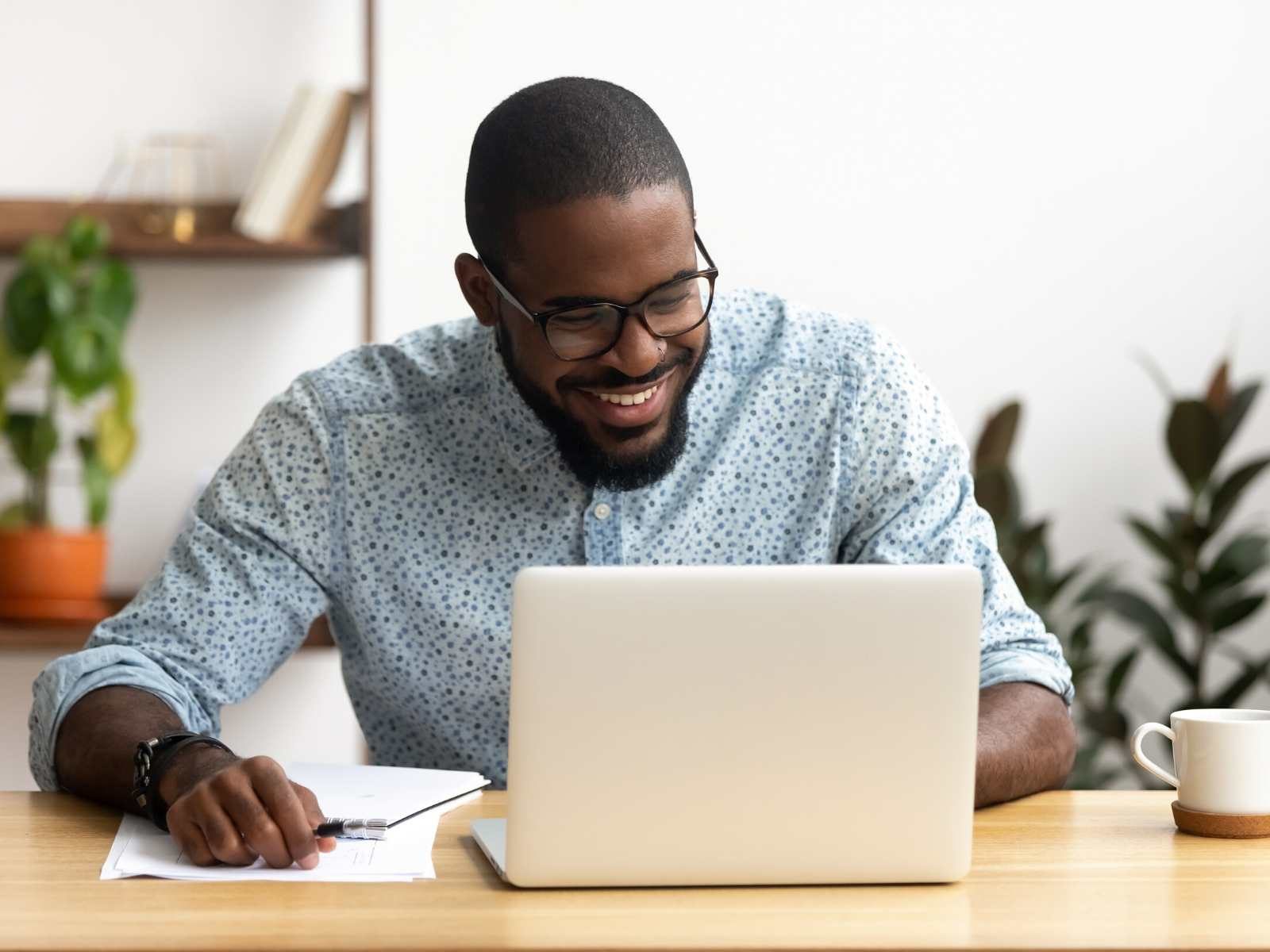 As an early e-commerce adopter, you're well-versed in the benefits of e-commerce for your business. But even though your B2B web store has made your life easier, you know there's still plenty of ways you can improve your order processing. But how?
Launching a web store is a fantastic way to empower your customers with a self-service portal while lightening the load on your sales staff and back office. But maybe you've noticed that simply launching your web store and waiting for the orders to roll in isn't giving you the results you'd hoped for.
Don't worry: this doesn't mean that you need to write off e-commerce as the future of order processing for your business. Instead of throwing in the towel and shifting your focus to traditional sales channels, taking a more ERP-centric approach to e-commerce can help you achieve your original online revenue goals — particularly if you recognize one (or more) of these six e-commerce challenges.
Recognize the pains below? Click straight through to see how integrated e-commerce can help your web store revenue thrive.
1. "My customers abandon their cart at checkout."
Your customers are visiting your web store, finding the products they need, and heading to checkout… only to abandon their order before paying.
It's not easy to think about all that online revenue you only just missed out on. But, we have two bits of good news. First of all, you're not alone. Not by a long shot, in fact: in 2017, the average cart abandonment rate was a massive 78.65%. That's almost 4 in 5 purchases languishing in limbo instead of generating revenue.
That percentage might make it seem like there's nothing to be done about abandoned cart revenue — but that's where the second bit of good news comes in. You might not be able to banish abandoned carts entirely, but you can certainly bring your numbers down. How? By optimizing your checkout process.
Sana Commerce 9.3 makes this easier than ever thanks to our new one-step checkout feature. All relevant checkout information is presented on a single page, from the shipping address to the total price — including sales tax and shipping fees, as calculated by your ERP system. That means no more unexpected costs making customers back out at the very last moment.
2. "Customers research products in my web store but place orders through other channels"
Product catalog? Organized.
Product information? Clear, concise and complete.
Product images? Detailed, fast to load, and zoom-able.
You've given your clients everything they need to find exactly what they're looking for in your web store. But when it comes to actually placing the order, they still reach for the phone, send an email or maybe even fire up the old fax machine.
Why is this? There are several possible reasons. Maybe they're creatures of habit who just don't want to order online. (If that's the case, check out our tips for helping even the most reluctant customers embrace e-commerce here.)
Or maybe they know they'll get a better deal if they order directly with their favorite sales rep.
Whether it's because your web store's prices are out of date (see the next point for more information about how to overcome that hurdle) or because your online sales portal doesn't offer the same (customer-specific or bulk) discounts, your customers aren't going to place orders online if that means they have to pay more.
You can make this a non-issue by using the sales agreements, bulk discount and customer-specific pricing data in your web store. All this data is stored in your ERP system. Using your Microsoft Dynamics or SAP ERP solution as your single source of truth for your web store means that your customers will get the same price, no matter how they order — so why go to the extra trouble of switching channels if all they have to do is hit Submit Order?

3. "It's impossible to keep prices in my web store up to date."
Have a large product catalog? Items that are sensitive to price fluctuations? Or just not enough hours in the day to manually push price changes to your web store?
There are plenty of reasons why keeping web store prices up to date can be a headache. But no matter the reason, there's one simple solution: integrating your web store with your single source of truth for product information — your ERP.
We could go into detail about the how and why, but don't take our word for it — read how IHL Canada uses Sana Commerce to keep the price of 15,000 SKUs synced online and in-store, even when running special offers.
4. "My web store works, but it's expensive and difficult to upgrade."
Your web store is working perfectly: your sales department has time to focus on building relationships instead of tedious order processing, and your customers are happily ordering online. But there's just one problem.
It costs an arm and a leg.
Sure, you're hitting and maybe even exceeding your online revenue goals, but you're starting to wonder whether it's really worth the investment.
Maybe this particular e-commerce solution isn't — but that doesn't mean you have to write off your web store entirely. Switching from legacy web store software to a cheaper SaaS solution is easier than you think, and might be just what your company needs.
5. "How do I stay in control of my web store security?"
The prospect of superior customer service and much more efficient order processing has you excited — but that excitement is eclipsed by your worries about web store security. What if hackers make off with your clients' sensitive data?
This is a nightmare for any company, but it's particularly horrifying for B2B companies, where long-term business partnerships are what keep you afloat. You simply cannot risk damaging your clients' trust.
Unfortunately for us all, cybercriminals are constantly coming up with new ways to get their hands on your customers' precious data — and even major online platforms can be compromised.
This is why it's paramount that your web store software provider constantly provides improved security features — particularly if your web store is connected to your ERP. Here at Sana, we introduced a number of new measures to help keep your web store safe in our latest release. HSTS, reCAPTCHA, brute force attack prevention and more.
6. "I wish my B2B web store looked better"
Sometimes the only thing wrong with a web store is that it's got a great face for radio.
Outdated graphics? A layout that doesn't work on mobile devices? Or a presentable but bland look and feel that doesn't match your corporate identity? There are plenty of things that can make your web store an eyesore — and unfortunately, looks matter in the world of e-commerce.
But you don't have to settle for a web store that only a mother could love or hefty web design costs. The right e-commerce solution should offer powerful, responsive templates that are easy to customize to fit your business's brand. Yes, even for B2B web stores. Read more on how to improve your B2B website design.
The Product team at Sana knows how important it is that a web store makes a great first impression. That's why we've always strived to bring B2C aesthetics to all web stores, no matter how technical or complex the product you sell. We have even introduced an all-new design pack in Sana 9.3, along with flexible new content blocks that give you even more control over your web store's look and feel.
We can do this because we let your ERP do the heavy lifting when it comes to calculating prices and storing product information. That means that our development teams can do what they do best: create the phenomenal online buying experience that your customers deserve. That means excellent usability, strong security, and focusing on web store designs that present data retrieved from your ERP in the most attractive and user-friendly way possible.
Because all web stores should be beautiful. Even in B2B.
Ready to convince your boss?
Think integrated e-commerce might be exactly what you're looking for? Ready to start convincing your boss that you need the budget to make it happen — or at least the time to fully research your options? We've created a concise but comprehensive e-book explaining all the benefits of integrated e-commerce so that you can make your case without breaking a sweat.
The benefits of integration
E-commerce built for your ERP system