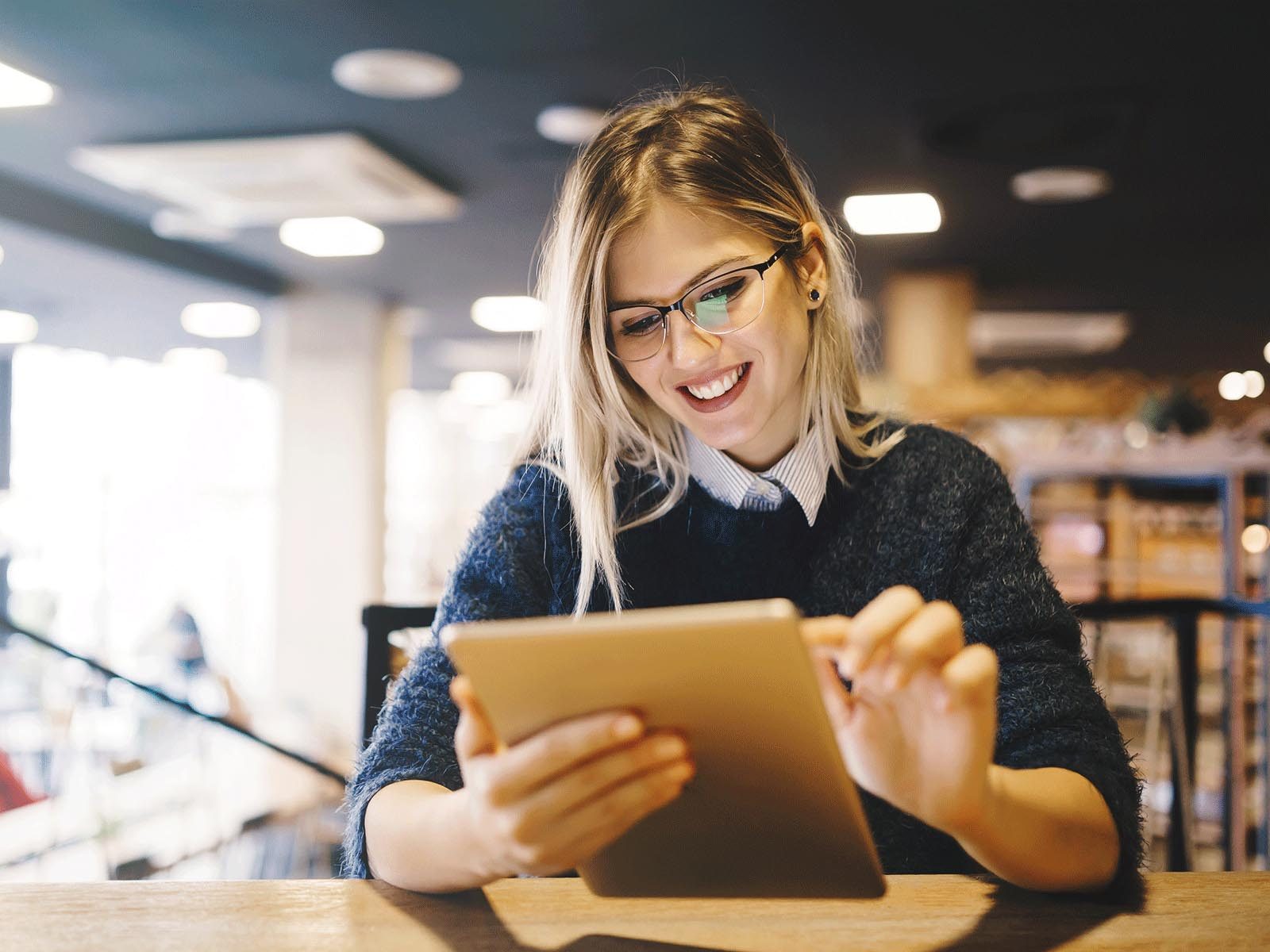 IHL sells construction and industrial building supplies to construction professionals and consumers alike, both online and offline. In this case study, find out how they use Sana Commerce for Microsoft Dynamics NAV to deliver excellent service, across channels and demographics.
Established retailer goes digital
IHL, or Investments Hardware Limited, is a family-owned business specialized in construction and industrial supplies. Founded over 30 years ago, IHL's headquarters and the flagship retail store are located in Vaughan, Ontario. There they have an office, along with a 120,000 square foot warehouse and a 40,000 square foot retail space where local construction professionals and DIY enthusiasts can find anything and everything they need for their projects, as IHL has approximately 15,000 SKUs in their collection — a number that's continually growing.
But IHL always wants to offer their clients more. That's why they launched their first web store in 2008 to meet the changing needs of both their B2C and B2B clients.
A lot has changed since 2008, regarding both technology and what buyers (both consumers and construction professionals) have come to expect from IHL's web store concerning functionality, design, and general online user experience. And IHL was acutely aware of this.
Challenge: Keeping up with changing buyer expectations
IHL has always focused on providing the best possible customer service — no mean feat, particularly when you strive to serve a diverse customer base.
It isn't just a case of selling different products or even separate volumes: the construction professionals and the DIY homeowners often also have different shopping behaviors.
"The construction professionals are very comfortable shopping in-store at the Contractor Desk, or through our internal sales team at the order desk," says Nan Xu, E-Commerce and Digital Specialist at IHL. "They call us on the B2B customer service line to place their orders. We charge them via credit card, or bill them on a monthly basis within their pre-approved credit limit."
The retail business for construction professionals is a very different scenario from the average homeowners looking for supplies for the occasional DIY project. However, with the rapid service advancements that have swept through the e-commerce industry since the rise of Amazon, even professional buyers are switching to purchasing methods that seem more B2C than B2B.

Challenge: Selling to consumerized construction professionals
"In our industry, not everyone always has access to a phone to make a call," says Xu. "They just want to log into the web store and place their order."
Online ordering — or rather, mobile ordering — is particularly attractive to IHL's construction professionals as Xu explains. "On the job site, they may realize, I need to order this product for tomorrow's job. They don't want to call, so they just order online and have it delivered to the site the next day."
This was an excellent opportunity for a digital-savvy company like IHL. However, there was one problem: their web store wasn't optimized for mobile commerce. "The web store wasn't mobile-friendly with responsive design," says Xu. "If we wanted to go responsive, it would have been a lot of work on the design and the code development side, making sure everything looks correct."
It wasn't deemed worth the effort, especially considering another issue with the old web store.
Challenge: Online-offline data discrepancy
Selling across multiple channels gives clients the flexibility to choose how they place their orders. But that choice is just an illusion if only one channel has the right price and inventory data.
The key to ensuring clients see the same data across all sales channels is using a single source of truth. For IHL, this was Microsoft Dynamics NAV. But even though they had the ideal system to keep their online and offline sales aligned, their old web store couldn't integrate with their NAV system.
"It was a separate system, so we were running the web store independently of the ERP," says Xu. "This made the real-time data sync a big problem.
"Let's say tomorrow we have a big promotion. The price on the web store has to be adjusted to match the actual price. But with 15,000 SKUs, it's tough to keep all products synced online and in-store."
The e-commerce team tried to keep everything up to date manually by running a script, which was far from efficient, requiring one person's full-time attention. At the end of the day, it wasn't effective.
Clients sometimes noticed pricing discrepancies, which meant more work for the in-store staff and, more importantly, it wasn't the customer experience IHL wanted to offer.
It was with these challenges in mind that Xu started his search for a better web store.

Finding the fastest path to integration
After taking his search online, Xu soon found some potential e-commerce partners — one of which was Sana Commerce.
"Some of the other products were also good. There were a couple that would have worked for our situation. But the response from their teams simply wasn't as quick as Giuseppe's."
That's Giuseppe Ianni: VP of Sales North America here at Sana, and the e-commerce specialist who helped IHL select their new web store solution. How did he experience the project? "IHL wanted to improve communication with their clients and deliver a flawless online experience with accurate data – and they wanted to achieve this fast. Their business case was ideal for our platform's architecture and their clear project plan made the process quick and easy. I really enjoy seeing a company make decisions that help put them in a better place."
"He did one session for me, which I liked, and another demo session for the whole team and management," says Xu. Our technical team in North America joined this second demo to discuss the IHL IT team's professional concerns, which made it easier for IHL to make their final decision to move forward with a Sana web store.
A streamlined e-commerce project
Launching IHL's new Sana web store was a joint effort between Sana's engineers and IHL's eight-strong e-commerce team. The project to get the new store started in September 2016.
The in-house e-commerce specialists took care of the data migration from the old web store, as well as the precise, eye-catching design.
"This is something I'd like to highlight," says Xu. "Sana's product is very flexible. As long as your design is there, you can do pretty much everything on the home page from the Sana Admin. Thanks to Sana's platform, set up for responsive design on tablets and mobile, you don't have to touch that part. As long as you don't break the global coding, you can try many different kinds of design."
While the IHL e-commerce team focused on the data and design, a group of Sana engineers took care of the actual integration between Sana Commerce and IHL's Microsoft Dynamics NAV system.
The result: in April 2017, IHL's new B2B2C web store went live.
Superior customer experience made easier
With their new integrated web store, it's become easier for IHL to deliver the high-level customer service they pride themselves on.
Perfectly synced prices
For a start, outdated prices are no longer an issue. "When we update prices in the NAV system, it's going to be reflected in the web store right away," says Xu. "Sometimes our purchasing team schedules the price changes at midnight. I've checked a few times after midnight, and the web store has the most recent price right away."
While IHL has extended opening hours, it doesn't stay open quite that late — so the brick-and-mortar store and online channel are always synced.
Richer, more accurate product information
No longer having to sync the latest prices and inventory levels manually has freed up a lot of time for IHL's in-house e-commerce team, and they're putting it to good use. "Three people are now working on data quality," says Xu. "They can spend the majority of their time updating the web store with additional information."
The real-time connection between the web store and the ERP system ensures that a lot of product data is automatically available online as soon as NAV is updated. However, this doesn't mean product descriptions can't benefit from additional attention from e-commerce specialists.
"You might find a spelling mistake, an incorrect description, or even outdated information. For instance, some manufacturers used to have Product A in black packaging, but since changed it to yellow. Now our team is dedicated to keeping this kind of information up to date. They have time to fix this kind of issue, big or small — they can get to it right away."
Going the extra mile to fix even minor errors helps clients have a friction-free online buying experience, and ensures customers genuinely have all the information they need to make the right purchase, even if they've never been to IHL's retail store.

Omnichannel convenience
IHL's dedication to keeping product and inventory data perfectly in sync means that both their online and offline channels work perfectly well for the full spectrum of their customers, from seasoned construction professionals to amateur DIY enthusiasts.
However, the real-time bidirectional data sync means that it doesn't have to be a case of either/or when choosing how to place an order.
"Our customers enjoy visiting our retail store and interacting with the knowledgeable and friendly floor associates to learn more about the products before making a decision. We want people to buy online, but sometimes they can't because they have too many options for their job," says Xu. "So they come to the store to touch and feel the product, and get the information they need to make the purchase online."
Thanks to this omnichannel approach to sales, IHL's diverse customer base can benefit from the IHL staff's expertise, as well as enjoy the convenience of home delivery — particularly useful for the time-sensitive purchases.
But that isn't where the benefits end, particularly for IHL's B2B clients.
Bricks and clicks: Bridging the gap between online and offline
Time is always of the essence in the construction industry, and doubly so for IHL's local client base: the cold weather means that they only have a limited window for building jobs each year. IHL's brick and mortar store opens at 6 a.m. to ensure that the construction professionals can get the materials they need for that day's job on time.
And thanks to their new web store, they can do even more to save time for their clients.
"Many construction professionals prefer to place online orders after work and then pick up their orders the next morning," explains Xu. "We always see our employees at the pick-up area helping customers load the trucks so that they can drive straight on to the job site."
By placing orders online beforehand, IHL helps many time-pressed customers avoid some potential pitfalls that could have a significant impact on the day's productivity. "Sometimes, if they drive in to buy a product in the store and unfortunately it's not in stock, they might have wasted their time," says Xu.
It is the perfect example of the level of customer service IHL strives for. "Not just offering the lowest price — although we do that too."
Future plans
IHL's Sana web store has been up and running for almost half a year. While they're happy with the new site, that doesn't mean they're resting on their laurels. As Xu explains, IHL has plenty of plans to continue improving the way they sell.
Next level omnichannel
IHL is already seeing clients visit the store before ordering online, and they want to make this even easier. How? By facilitating in-store online ordering for everyone, not just customers comfortable ordering via the mobile version of the web store.
"We're going to integrate kiosks in the store, using the web store as the foundation," says Xu. "Clients who require large items or prefer delivery can place orders through the in-store kiosk, which is running on a web-based platform with a large digital touchscreen." After clients place an order via the kiosk, the IHL team will contact them to book an appointment for delivery.
By bringing the web store to their physical store, IHL will make channel switching even more effortless.
Offline on-site ordering
With its new web store facilitating straightforward self-service, IHL is giving clients more freedom in how they complete their buyer's journey. However, this doesn't mean that they're entirely moving away from their traditional B2B sales channels.
"We want to give all sales agents a tablet to take with them on visits," says Xu. "They'll be able to go to the job site and use the Sana mobile app to place orders there."
How is this different from clients placing orders themselves? Xu explains: "Our salespeople can use the business account to place orders on the client's behalf. And the beauty is, sometimes the job site is in poor condition. You don't have electricity or the internet. So it's not easy for people to place an order on the phone: you lose the connection."
The Sana mobile app provides the solution: it syncs as soon as it has an internet connection. "When you grab a coffee after placing the order, the order will go through to our ERP system, check the real-time pricing and inventory, and the order will be confirmed."
At home, in-store, or on-site: armed with their new web store, IHL is going the extra mile to provide exceptional customer service.
Download your construction industry trend report
IHL is far from the only organization in the construction industry using new technology to benefit their bottom line. From e-commerce to PIM, see which technologies and developments are shaping the future of the industry in your free copy of our construction industry trend report.
Construction industry trend report