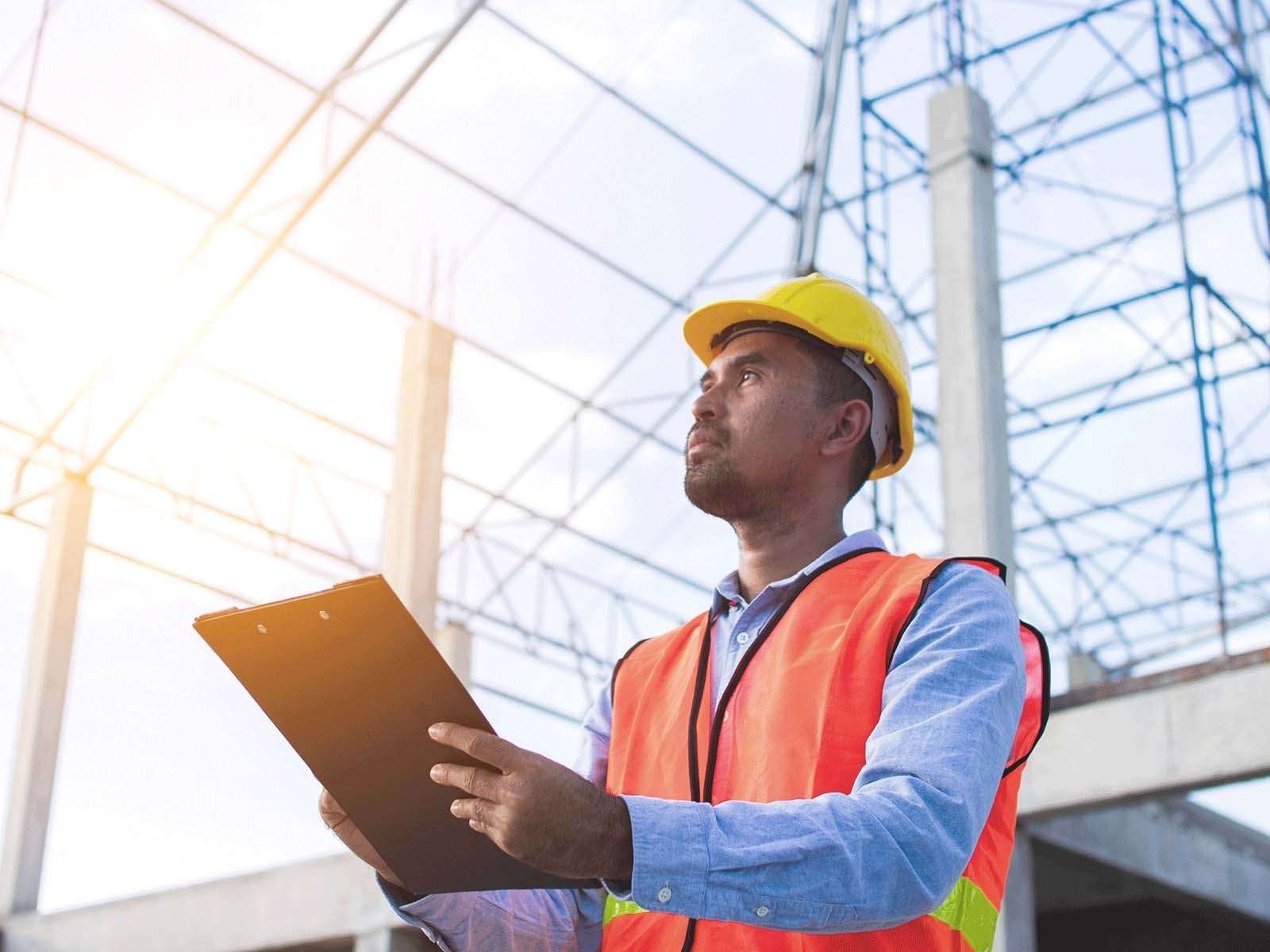 Here's the truth: the construction industry can no longer afford to ignore digitalization. E-commerce is not just the future; it is the present need. While the COVID-19 pandemic forced the issue, and many B2B businesses in the construction space pursued e-commerce solutions with urgency, the reality is that not all of these solutions have been successful.
B2B buyers aren't happy. Only 49% believe that their suppliers' webstores are meeting their e-commerce needs.
Savvy B2B construction businesses need to approach their e-commerce solutions by keeping their buyers' needs central. You must be strategic to avoid falling among the many e-commerce projects that fail. Disruption in 2022 due to the Russian invasion in Ukraine, the supply chain crisis, and the continuing pandemic, has made great e-commerce even more valuable.
With the global construction market estimated to be worth over $1 trillion by 2030, there's a massive amount of revenue up for grabs, if you can approach e-commerce the right way.
We've rounded up your most common questions about construction e-commerce and buyer satisfaction; here are our answers.
1. Is construction e-commerce really necessary?
Yes.
In 2021, three quarters of construction businesses were forced to increase their funds for digital transformation – thanks to the Covid pandemic.
Now, you may be thinking, "the pandemic is subsiding. There's less need to focus on e-commerce now that lockdowns are lifting." This is simply untrue. Buyers have begun to expect a B2C-like buying experience from their B2B suppliers, and they are increasingly demanding that buyers rise to meet their expectations.
The pandemic may have forced the issue, but buyers' expectations have solidified this shift.
Even if traditional ways of doing business are still effective, they are on borrowed time. Effective Construction e-commerce can be the deciding factor for increasingly discerning B2B buyers. Your buyers, just like retail shoppers, want fast, efficient, 24/7 service without a hassle. How are you handling changes in the way you do business in 2022?
There's also a labor shortage that can't be ignored, and that is giving way to productivity concerns. It's estimated that 15 million construction workers will retire or leave the industry within the next decade. This means businesses need to be both more lean and more agile; they must do the same amount of work (or more), just as well (or better), with fewer resources.
E-commerce, and particularly integrated e-commerce, is the solution.
2. We already have a web store. Why should we invest more in construction e-commerce?
E-commerce is not a one-and-done project. New technologies and innovations are constantly arising. If you do not invest in keeping your e-commerce offerings up-to-date, your webstore can become obsolete before you know it.
Here's the reality: 51% of construction buyers belief their suppliers' websites are not fully meeting their expectations. That's 1 out of 2 buyers. This is an industry-wide problem. Buyers are disappointed in the e-commerce offerings that construction suppliers have created. These suppliers have treated their web stores as static assets, not dynamic offerings. And now their customers are dissatisfied.
So what can you do to correct for this?
Ask yourself these four questions first.
Do your customers want the same things they wanted when your web store went live?
Are there features they want that you're not offering (and perhaps, your competitors are)?
Are you taking full advantage of the functionality you could be offering online?
Could your web store be better, faster, more user-friendly, or more customer-centric?
If the questions above made you second guess the quality of your web store, you're probably due for an upgrade. Read our follow-up blog to learn how to get your construction supply business ready for 2022 and beyond.
3. What are consumers' biggest frustrations with construction e-commerce offerings?
We know that B2B buyers are dissatisfied with their current e-commerce experience. But what specifically is causing their frustration?
We discovered several key sources of frustration.
Complicated re-ordering and checkout
Order tracking and delivery
Inaccurate data
Site usability
4. What is the risk if I ignore my buyers' frustrations?
The risk is they'll run to a competitor.
We've found that up to 20% of buyers would consider switching to another supplier due to order errors and e-commerce frustration.
Can you afford to lose 20% of your customer base?
5. Our customers' biggest concern is our speed of delivery. How can we address this with a web store?
Integrated e-commerce allows for faster transactions, easier ordering, more reliable shipping (that can be tracked), and a more efficient order fulfillment process overall. This means your B2B buyers spend less time worrying about checking in on their orders: maximizing their efficiency.
With your ERP, you can offer real-time product information, shipping calculations, and more relevant information needed to close sales faster. If a change needs to be made to an order, an integrated e-commerce approach allows you to update and modify the delivery logistics of an order. You can also pull data from your ERP to change your web store as needed (such as, by adding new functionality), which allows you to keep up as your customers' demands change.
6. Investing in e-commerce is a major spend. If we choose to follow through, how can we contain costs?
With so many players in the supply chain, there is always a question of how to cut down on costs, and where. The first opportunity lies in the way you sell; e-commerce allows for easier direct-to-consumer sales, thus allowing for cost-savings and a shorter order fulfillment cycle.
Another opportunity lies in boosting efficiency by minimizing manual tasks; e-commerce lets your buyers pay and manage invoices online, which gets rid of the traditional paper trail altogether. According to Construction Executive, this could also result in the construction industry "netting millions of dollars in savings per year."
7. What is the cost of a failed digital transformation?
Failed digital transformation projects alone can cost a business an average of $655,000. This is why it is critical that you invest in an integrated e-commerce solution that sets your business up for long-term success.
8. How can we use construction e-commerce to integrate processes?
Sharing data across an organization with integrated e-commerce can make a world of difference when it comes to productivity. By making your ERP the hub for your e-commerce data, your data can be shared across your organization: streamlining project management, boosting efficiency and profitability, and minimizing budget overruns.
Some more specific possibilities with e-commerce include digitizing processes for "templates for managing subcontractor agreements, filling out work orders, change orders, timesheets, project punch lists, inventory, invoices and more – all of which can be accessed from a single platform and tailored to a firm's specific needs."
9. What industry-specific benefits would integrated e-commerce with Sana Commerce offer?
While we've touched on a few potential advantages already, here are some more potential benefits to executing your construction e-commerce strategy with Sana Commerce:
Stop inventory blocking: In the construction industry, you always run the risk that customers may order all your remaining inventory, leaving you out of stock for other possibly higher-tier customers. Sana Commerce can prevent that by setting up different tiers of customers that would only allow the higher tier customers to order when stock is low (whereas more low-end tier customers would need approval from customer service before the order is finalized).
Manage the complexity of different user roles: With a large and complex hierarchy of teams within your organization, it may be challenging to manage the internal approval process for orders. Within Sana, user roles can be set up to allow you to manage this process more easily.
Offer tier-pricing and volume discounts; allow clients to pay invoices online: With a Sana web store, you can use the existing data in your ERP to enrich your e-commerce experience. More specifically, you can offer volume pricing to offer discounts to customers ordering in bulk, and provide tier-pricing to lower costs for your top customers. You can also enable your clients to manage and pay invoices from your web store. This is all made simple because the right data is already in your ERP and available in your web store.
By combining architecture, design, and robotics, additive manufacturing is paving the way for better and more accurate prototyping. There is potential to even use additive manufacturing (3D printing) to create spare parts on-demand, eliminating the need to use inventory space and easing concerns around running out of product stock.
10. Additive manufacturing is disrupting our industry. How can e-commerce help?
Additive manufacturing can help relieve issues with product availability: information which you can then reflect in your web store to drive more purchases. With the option to pad your product inventory with additive manufacturing, you'll be prepared to sell whenever your customers are ready to buy (even if your product is out-of-stock).
11. BIM is a major trend in the industry at the moment. How — if at all — can BIM and e-commerce work together?
While Building Information Modeling (BIM) and e-commerce aren't necessarily interconnected approaches, they can work incongruence. BIM can help your internal teams be more precise about what materials building they need, which means you can order goods faster, be more cost-effective, and minimize the need to return-to-vendor (RTV) due to over-ordering.
Even more promising, 82% of BIM users see positive ROI and an additional 25% note improvement in labor productivity.
For firms selling beyond the United States, BIM should definitely be on your radar. Use of Building Information Modeling platforms is used extensively worldwide and is even recommended or required in some regions.
Dive Deeper: how can integrated e-commerce help the construction industry
Want to learn how investing in integrated e-commerce can increase sales 65%-70%? Read on to get our guide on maximizing your ERP investment!
Learn more here
Read our free report on how construction companies can maximize their ERP investment with e-commerce