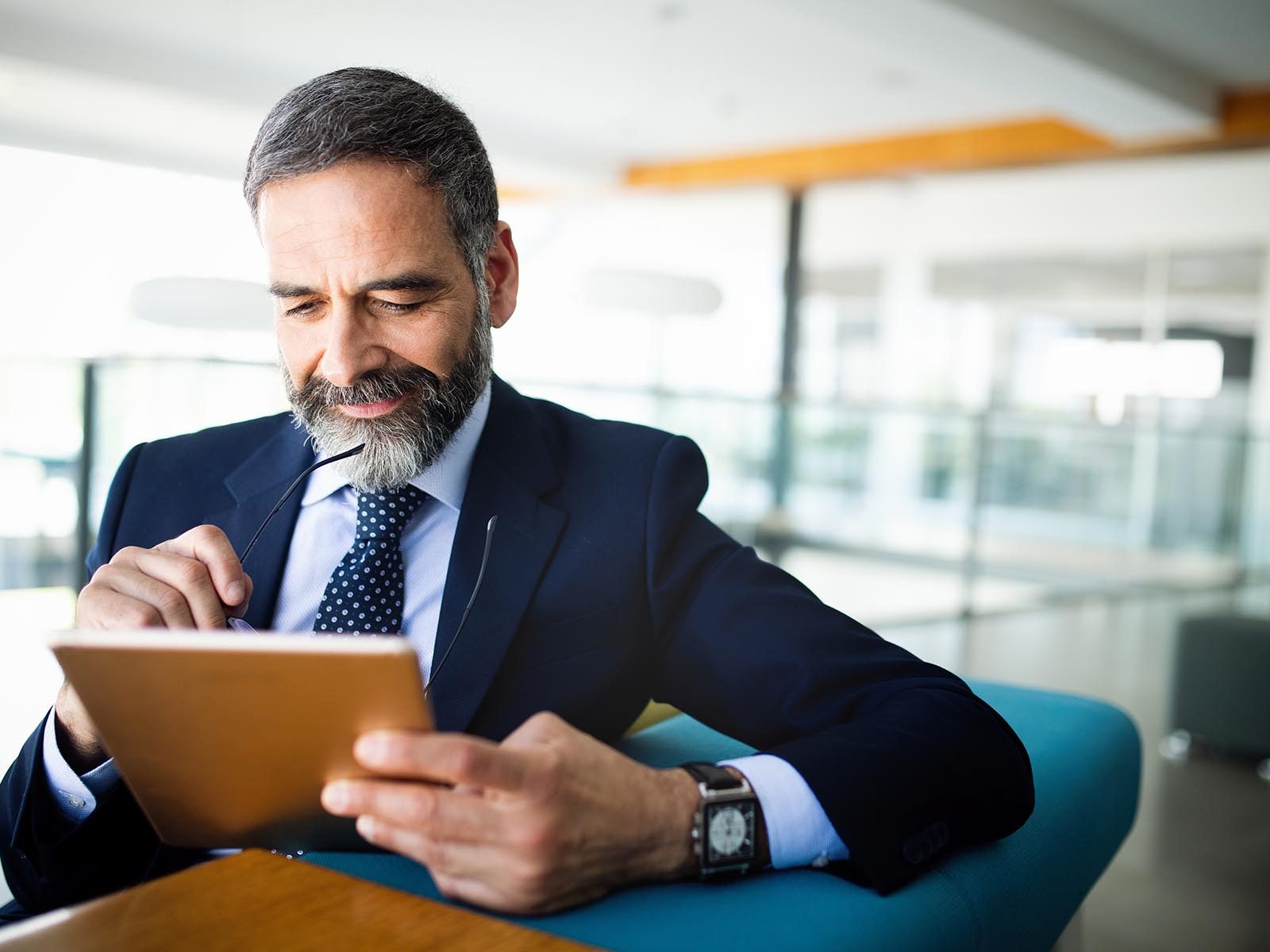 B2B2C, B2X, B2E: Breaking down business barriers
Business lines are blurring — and they have been for some time now. Where B2B and B2C businesses used to stick to their own arenas, technology has made it possible to explore different channels.
The new B2B2C (business-to-business-to-consumer) model (sometimes also referred to as B2X [business-to-x] or B2E [business-to-everyone]) is bringing a lot of big businesses a lot of success. That's why we're taking a look at the appeal of B2B2C and offering tips to help you successfully venture out into new sales waters.
Why are B2B businesses expanding to B2C?
According to our 2018-19 research report, 61% of all manufacturers and wholesalers today are now selling directly to consumers.
Businesses stand to benefit from going directly to customers in business-to-consumer and/or direct-to-consumer scenarios instead of going through the supply chain. Cutting out the middleman saves costs for manufacturers, and those better margins have a trickle-down benefit for their end-users. In short, it's a win-win situation.
Brands are also opening their own stores to reach customers directly, but for slightly different reasons. This approach means brands have tighter control over the brand experience.
The results of these supply chain shifts? B2B businesses are building stronger relationships with their end-users, and brands are gaining more power and traction. Brand loyalty is strengthening business relationships and influencing business transactions in turn.
The flip side: B2C retailers entering the B2B world
Just as we're seeing B2B organizations expanding their reach to retail, there are also a number of notable retail businesses trying their hand at B2B, to great success.
After all, as B2B businesses move online and start targeting consumers, it only makes sense that retail competitors will also want the added benefit of a broader audience (and the increased profit margins don't hurt either).
These scenarios present their own challenges. Putting on the wholesaler hat comes with the added responsibilities of procurement, complex orders and pricing, BOM/kitting, to name a few. The businesses do have the advantage of being more experienced with branding, user experience and marketing, though — areas that are often challenging to B2B companies expanding to B2C.
B2B2C: Maximizing your business opportunities
Perhaps the business model of the future, business-to-business-to-consumer refers to scenarios with blurred lines. As more businesses straddle the line between retail and B2B, it is becoming imperative to have a web store solution that allows them the flexibility to do both, and do them well.
Below are 5 cornerstones for your expansion strategy:
1. Customer experience
Offering an excellent customer experience is an excellent way to keep clients coming back, whether they're buying for business or pleasure. Must-have features for B2B2C web stores include:
• Usability: this covers factors like load speed, page structure, and graphic design. Is your web store easy to navigate? Can your clients find what they're looking for?
• Relevant content: we like to follow the 3 C's: clear, captivating, and concise.
• Consistency: make sure your customers are getting the same messaging across channels.
• Speed: finding information, placing an order and making a payment should be easy and fast.
• Security: from tested and certified e-commerce software to firewalls, IP restriction, and VPN, you don't want to put your customers' data (or your business) at risk.
• Self-service: 24/7 access, the ability to place orders, check on shipping status, pay invoices, and get information at their convenience are must-haves for today's customer.

Customer experience is a huge topic, and we have a whole guide full of tips and tricks for providing your B2B and B2C clients with an unforgettable experience.
2. Mobile responsiveness
We're in the age of the smartphone, and the sooner businesses adapt, the sooner they'll reap the benefits.
Besides increasing conversions and sales and improving your customer experience, mobile optimization can also mean new and powerful tools for your sales force. B2B sales apps make it possible for sales agents to take their wares with them in the form of a tablet, and good B2B sales apps make it possible for those same agents to place orders on location, even if they're offline.
3. Localization technology and expertise
One of the perks of B2B2C is that it widens your potential audience, which often means expanding across borders. This can be great for sales, but it can also present a few challenges.
Localizing marketing and content, translating your web store and documentation, working out shipping and taxes — all of these are hurdles that businesses will face as they expand. Luckily, they can all be made significantly easier to surmount when you have the right software.
Make sure that your web store software comes with the tools you need to easily offer your interface in multiple languages. Ideally, you'll let your ERP do the heavy lifting by choosing e-commerce software that integrates with it directly. This will ensure your ERP remains your single source of truth and will make it significantly easier to localize your offerings online.
4. Cross-selling and upselling
Your web store should be able to suggest related products on the product page, as well as offer upgrades and alternatives in the shopping cart.
If you sell complex products or products that are often grouped with other products (automotive parts, electronics, etc.), both consumers and business clients will appreciate being guided to additional items they might need or want.
Besides being helpful to customers, cross-selling is an important sales tool. Why not let your web store help out your sales force?
Get more tips on how to manage your product catalog.
As we mentioned in point 3, having a flexible e-commerce platform is vital to appealing to both B2B and B2C customers. Where consumers might focus more on an attractive website with a smooth browsing experience and fast checkout and delivery, your B2B clients will have other needs such as personalized catalogs, BOM/kitting, and additional payment options.
Want to know more about B2B2C?
Get more insights, advice, trends and best practices in our guide on changing business models.
B2B2C to D2C sales guide
Trends, tips and a handy step-by-step plan