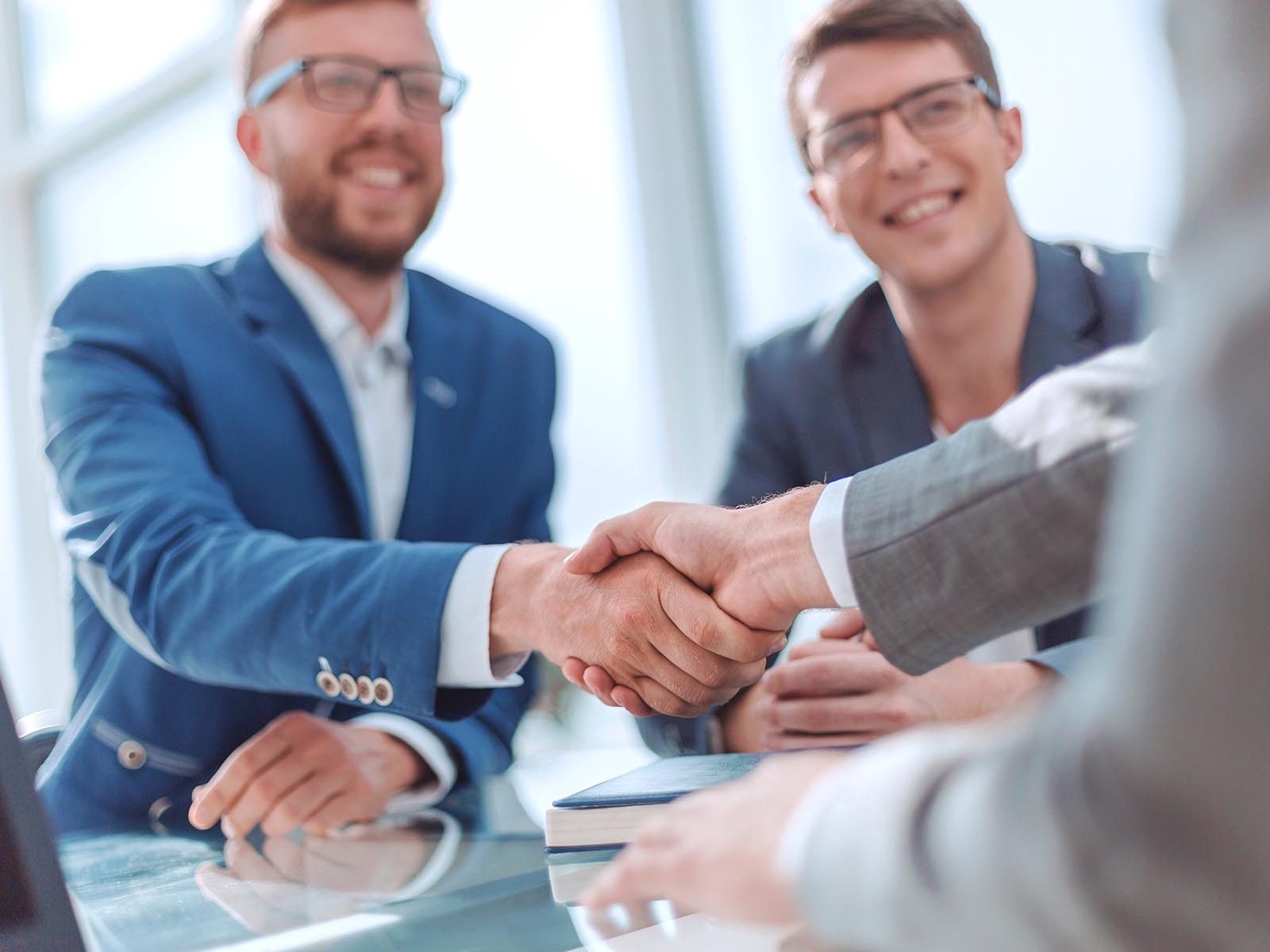 We get a lot of questions concerning Electronic Data Interchange (EDI) and e-commerce. The most common question might be: "If I've already set up EDI with most of my clients, why should I consider adding a web store?"
The different roles of EDI and B2B e-commerce
There are two important things to establish here.
First of all, it's important to understand that both EDI and B2B e-commerce have their own distinctive features. If you are able to recognize and acknowledge these, they can complement each other, increasing your online success.
Secondly, even if the majority of your clients have set up Electronic Data Interchange, the orders from clients who haven't will still require a significant amount of your resources. How much time do you think your sales support staff is still spending on processing orders manually? Combining EDI and e-commerce will streamline sales for all your customers.
EDI and e-commerce in action
Recently, I visited a Volvo factory. As I watched the assembly line, I realized the automotive industry might be one of the clearest examples of an industry where automated order processing is indispensable. Today's well-oiled car production lines rely on the seamless delivery of parts – and that means the seamless exchange of information between car manufacturers and their suppliers. For this, EDI is often used.
EDI has proven to be of major value to businesses, processing orders digitally and automatically enhances speed, accuracy and business efficiency. It caters for a specific kind of client, namely one that is large enough to have the resources to implement the system.
In addition, Electronic Data Interchange systems are built for placing large, recurring orders. Since the products ordered are known, no product information – such as description, images or pricing – is provided, or needed.
However, imagine you're looking for a very specific replacement part. In contrast to EDI, you'll want to see all the product specifications available. Unfortunately, finding the right product and eventually ordering it – whether by telephone or email – can be tedious and time-consuming.
This is where e-commerce comes into play.
E-commerce and EDI orders are both processed online. However, orders more suited to web stores are more occasional in character, as illustrated in the example above.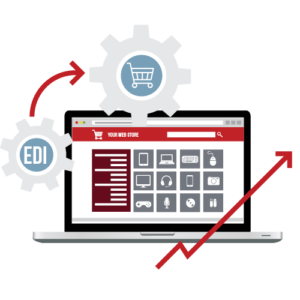 How B2B e-commerce complements EDI (and vice
versa)
The main benefit of having a web store is that all your clients – even the ones using Electronic Data Interchange – will have a significantly better buying experience because they can seamlessly order the goods they need. It operates as a complete self-service portal, providing information such as order history and invoices.
Moreover, it is possible to find new, unknown products. EDI does not incentivize customers to purchase more or different products. In contrast, a web store has the capability to help you cross-sell and upsell products, while providing product information, product assortment information and contextual information.
EDI and e-commerce in numbers
We've spoken to a lot of businesses that have set up EDI. Usually, they process over 75% of their orders that way. So in most cases, only up to 25% of all orders can be handled with e-commerce.
Although that doesn't seem significant at first, it means that 25% of your clients are limited to placing orders via traditional methods such as the telephone and accessing information through sales agents. For your sales staff, this means a lot of extra work. Processing this 25% of orders with e-commerce could lead to huge cost savings and boost your overall customer satisfaction.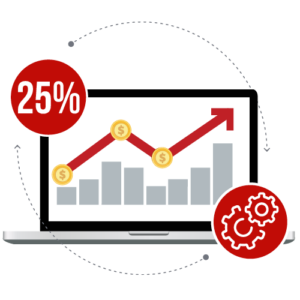 The marriage point
At the Volvo manufacturing plant, I learned about the concept of the 'marriage point.' It is considered one of the highlights of the entire production process for every car manufacturer. At this point, the drivetrain – consisting of the engine, transmission, axles and exhaust system – meets the corresponding body. At just the right moment, the two are bolted together.
We should look at EDI and B2B e-commerce in the same way. E-commerce comes in where Electronic Data Interchange is no longer sufficient, and vice versa. Regardless of whether they form the majority, clients without EDI are probably tying up all your sales resources. With a web store, they are not only taken care of, you can actually benefit from a group of customers that would normally have been left out.
In short, combining EDI and e-commerce will streamline sales for all your customers, while providing a significantly better buying experience for everyone.
Dive deeper into e-commerce for the manufacturing industry
EDI and web stores aren't the only technology driving the manufacturing industry's digital transformation. Download our manufacturing industry report to learn more about the developments changing the way manufacturers particularly auto part manufacturers, do business.
Digital transformation challenges for manufacturing
Discover the trends that will dominate the manufacturing industry