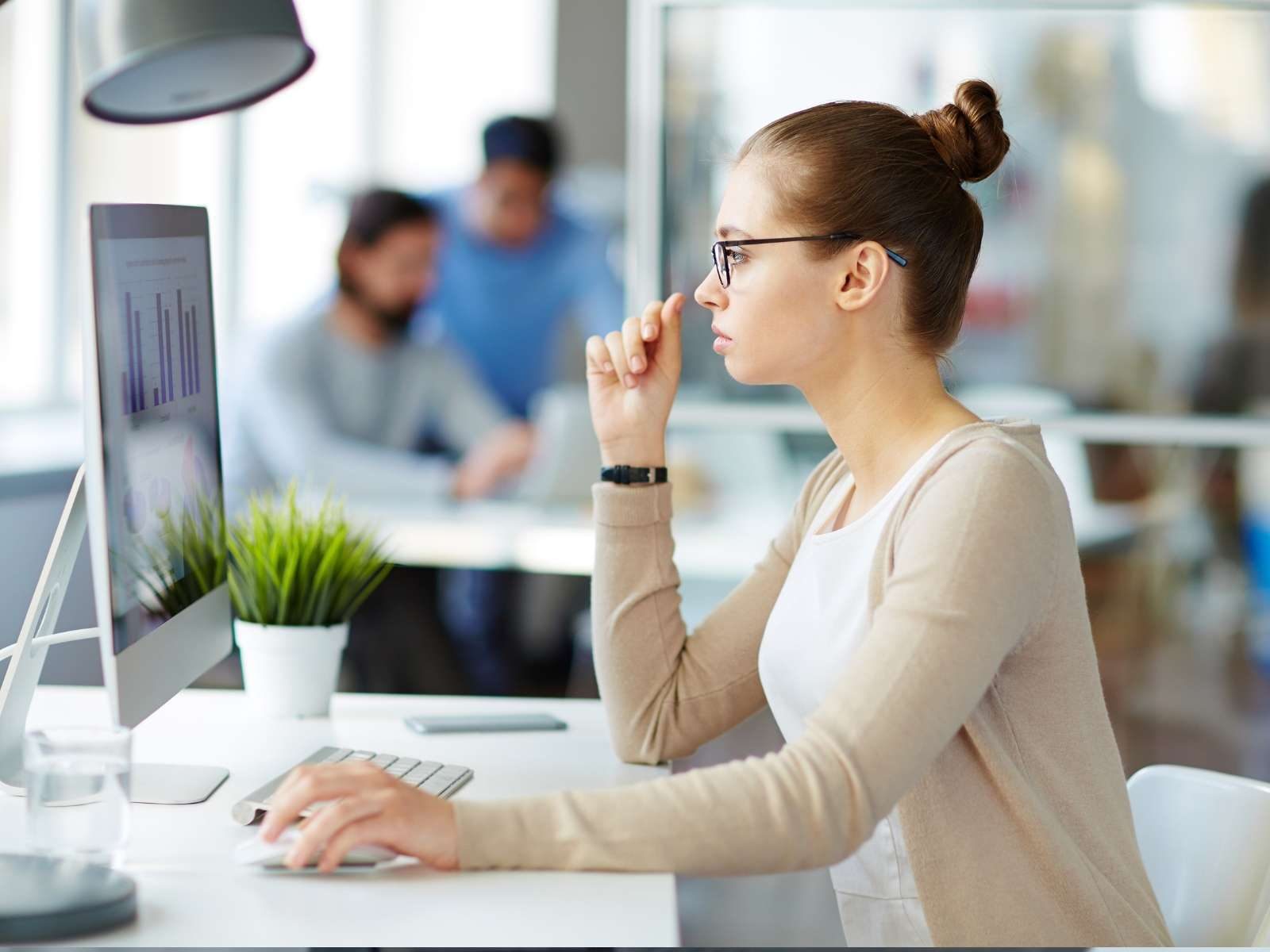 Top trends for marketers
The B2B e-commerce marketplace is crowded. A record 6 billion orders for B2B e-commerce were shipped in the United States alone in 2019. So how do businesses build web stores that stand out and what B2B e-commerce trends can marketers use to capitalize on these opportunities? Let's explore some of the must-haves marketers need to consider for their online B2B presence.
1- Advanced SEO: SEO is a fairly simple concept — in order to compete, marketers have to make their online stores more visible on search engine results pages. By ranking higher on search engines for terms that prospects search for — such as products or solutions — marketers can drive more online traffic to their web stores.
B2B e-commerce SEO usually involves optimizing headlines, product descriptions, and metadata to make sure they include keywords and search terms that prospective customers are looking for. But SEO has seen some recent advancements that build upon these traditional practices.
The biggest trend for SEO is mobile optimization, which takes into account the increasing number of employees who conduct their business on their phones. In fact, in one recent study, 93 percent of employees who spent at least a third of their time away from a desk reported using their cellphones for work every day.
Search Engines understand this, and they rank pages higher when they optimize for mobile.
What does mobile optimization look like? High-quality, relevant text that is readable without zooming, tapping, or horizontal scrolling.
Just as B2C businesses have long needed to ensure a mobile-friendly experience for shoppers, B2B marketers need a mobile-first approach that includes a friendly website for mobile browsing that's responsive and fast-loading, with simple navigation.
Another millennial-driven trend for SEO is voice search, with voice-activated sales expected to reach 40 billion U.S. dollars in 2022. Marketers can generate more organic traffic to their pages and boost SEO by using voice search optimization. This includes using long-tail keywords to accommodate prospects using full sentences or optimizing for frequently asked questions and structuring content so that it answers customer questions.
2- Personalized customer interactions: Another trend that B2B businesses are borrowing from the B2C marketplace is personalized shopping experiences. Today, 73 percent of B2B buyers expect personalized experiences similar to what they experience when shopping in B2C e-commerce stores. It pays to personalize; 80 percent of companies see a boost in sales after implementing personalization.
Traditionally, personalization for B2B meant strictly looking at terms of contracts to tailor volumes, prices, or deadlines. But now, customizing the sales process for clients can take a number of different forms.
Tailoring product recommendations based on buyer behavior or serving up unique content and emails for where customers are in the buying journey can play a big part in pushing a sale over the line. Even something as seemingly simple as creating a customer portal for clients to log in and track their orders can instill customer confidence and drive repeat business. B2B consumers are informed by their B2C buying experience. It's important for B2B e-commerce to emulate and surpass these best practices to satisfy customer needs and expectations.
3- Updating UX: Websites influence customers' purchasing decisions throughout every stage of the buying process. 87% of buyers turn to online channels in the early stages of the buying process: to identify new suppliers. More importantly, 37 percent of visitors will leave a website if it's difficult to navigate. Those are potential sales that businesses can't afford to lose.
Employing great user experience (UX) practices can result in the same 37 percent of visitors staying in the sales pipeline.
What does great UX look like? It looks fast and informative.
Web stores are competing for attention and time on page, so the website itself has to be built with the customer in mind. Answer their burning questions regarding your solutions right upfront. Any time spent hunting will leave customers frustrated and ready to jump to a competitor.
Have clear and compelling calls to action that provide logical solutions and next steps for customers. Make the store visually appealing with a pleasant color palate. Engage your customers with unique video and animated content that is informative as well as attractive.
The key component of great UX is placement. Easy-to-navigate sites with well-thought-out, top-level pages will play a critical role in the success of a B2B e-commerce website. Keep your site navigable, logical, simple, and helpful.
Find the right marketing mix
All of the trends above are great ways to improve the traffic to your B2B e-commerce site. The right strategies and marketing tactics can even improve the quality of that traffic, attracting prospects that are more likely to become customers. Figure out which trends are right for your business and spend some time watching the results to tweak your marketing plans for success. Just as your customers are unique, so too is your business. Identify a marketing mix of tools and strategies that work for you.
SEO optimization, personalization, and UX are great ways to compete in today's B2B e-commerce marketplace, but they aren't the only ones.
There are even more trends to take advantage of to gain that competitive edge.
New! White paper: E-Commerce for Marketers
Learn how to boost your marketing approach to create successful B2B customer interactions.