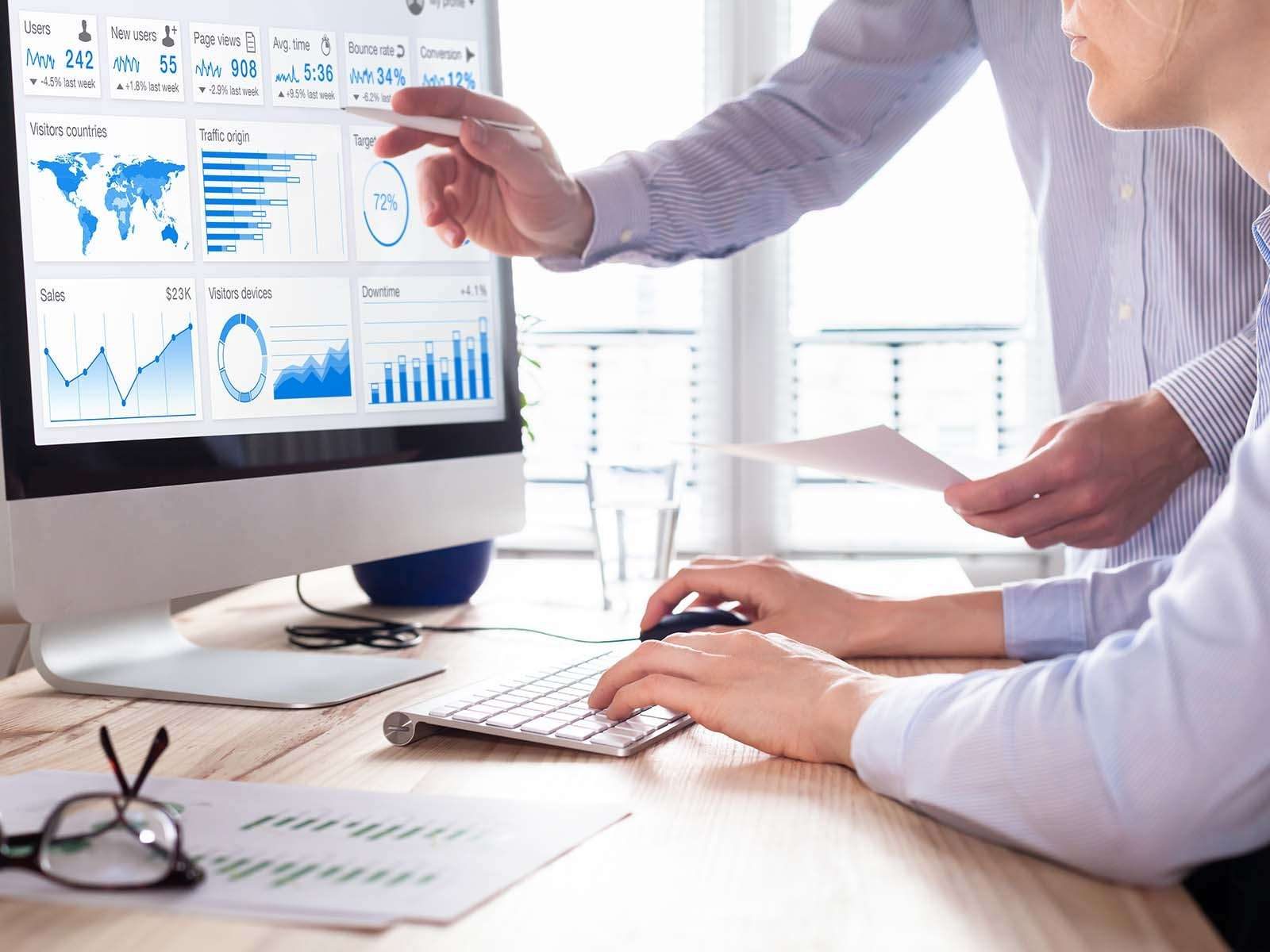 Is your organization just getting started with online B2B sales? Then now is the perfect time to compare web store software options and find out which is the best for your situation.
B2B web store software: A lot to compare
Future-proof companies aren't just in the real world anymore — they're online too. But you know that, of course, and that's why you're on the hunt for the perfect e-commerce solution. You want a web store that will give you an online presence and that suits the capacity and budget of your company.
It isn't easy.
Maybe you've already spent a few hours online orienting yourself and learning about the different options. In that case, you already know how easy it is to get lost in the digital jungle of software suppliers and the web stores that go along with them.
So… where exactly should you get started?
Right here. We've put together a list of the most important options and possibilities for you and we've highlighted the pros and cons. By the end of this article, it will be a lot easier to compare different types of software and narrow it down to the perfect fit.
1. Open, closed, or hybrid software
There are different kinds of code that can be used for your web store. Because this code forms the foundation for the web store software, it's really important that you make the right decision. You can choose between open source, closed source or hybrid software.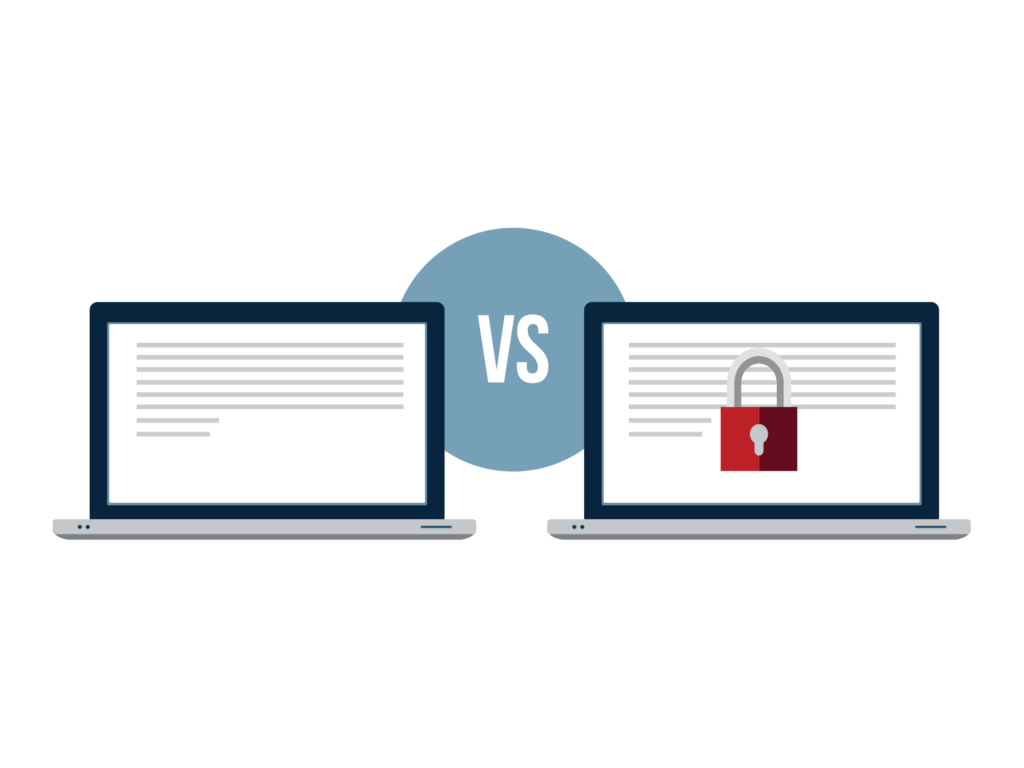 Open source Software
Open source software has a source code that is fully available to anyone who wants to use or adjust it. One well known web store software provider with open source code is Magento.
Pros:
Weaknesses are found and corrected faster (generally because more people are working with the software and regularly go through the code).
Lots of extras and updates are available
There's no need for a fixed software supplier.
Cons:
Not everyone with access to the source code has good intentions.
There is often little to no support.
Closed source software
Closed source software has a fully restricted source code that can only be viewed and adjusted by the software developer.
Pros:
Hackers don't have easy access to the code
Lots of support
High quality standards
Cons:
You're basically stuck with one supplier.
Fewer updates and code checks
It can be more expensive than open source software.

Hybrid source software
Sana developed what we call hybrid source software — software that's based on open source, but can only be adjusted by a select group of partners, developers and users.
Pros:
Well protected source code
Regular development and improvements
People with bad intentions can't access the code.
The code is checked by a larger group of people, including external parties.
Cons:
Not fully open or closed source
Doesn't have all the advantages of both options
You're still bound to one software provider.
2. Hosted or self-hosted software
Are you going to host your web store yourself? Or will you choose to have an external party host it for you? Let's take a look at the pros and cons of each option.
Hosted software
If you choose this option, your web store hosting is delegated to an external party.
Pros:
Easier to set up than self-hosted software
Good support
One supplier for product and hosting
Lots of room for extras and customizations
Fixed price, no surprises
Lower risk
Cons:
More expensive than self-hosting
More difficult to switch providers
Self-hosted software
When you choose this option, your organization hosts your own web store.
Pros:
Lots of freedom/room for changes
Option to choose your own hosting software
Cheaper than hosted software
Cons:
The price can eventually creep up
Harder to set up
Less support
More risk
3. Fully integrated with your ERP or just connected to your ERP
Will you choose an ERP-powered web store or a stand-alone solution? And if you go for the first option, is an interfaced or integrated solution more appropriate?
Not integrated but connected (i.e. Interfaced software)
Interfaced software is connected to a company's ERP system. This connection is created through a series of multiple smaller connections.
Pros:
Wide range of choices in software suppliers
Large database of themes, add-ons, etc.
Accessible when it comes to customizations
Cons:
Extra work (you need to enter the same information in both the web store and the ERP)
Your web store, ERP interface and ERP will be supplied and supported by three separate parties.
Higher margin of error
Higher risk of old/inaccurate information being displayed in your web store
Integrated software
Integrated web stores are characterized by the seamless integration of the web store in the ERP software (e.g. Microsoft Dynamics or SAP). This integration allows your ERP to function as a powerful engine for your web store.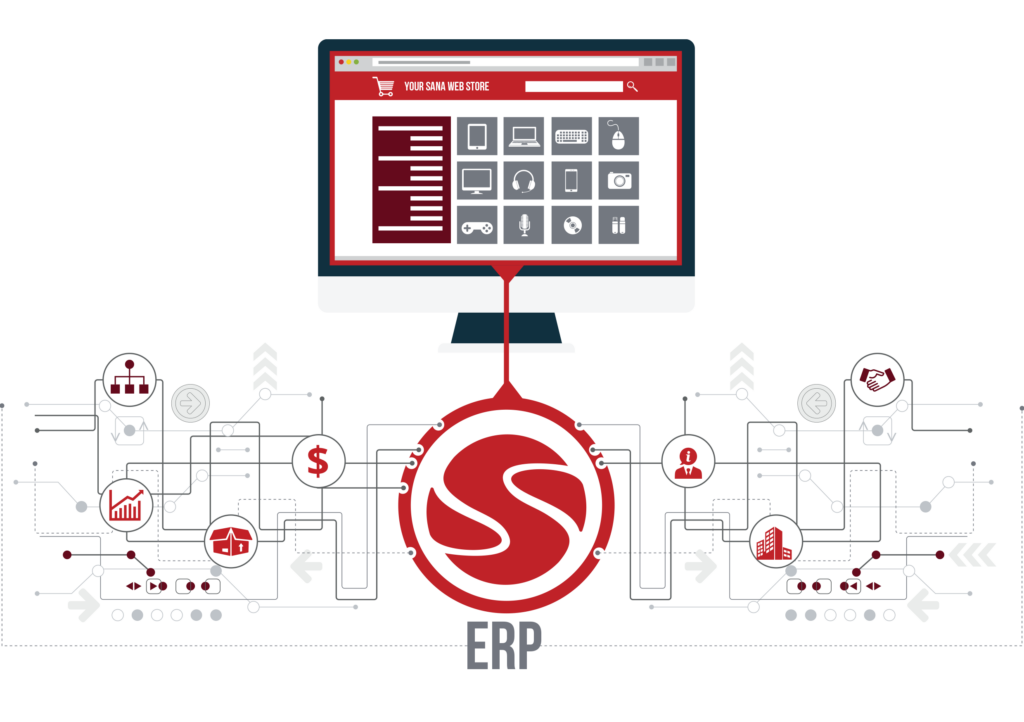 Pros:
Seamless integration between your web store and ERP system
Adjustments made in the ERP are directly visible in the web store
Features are catered to the complexity of B2B and customer experience is up to the standards of B2C
Cons:
Your ERP system needs to be organized
ERP software can be a bottleneck for your web store performance
Comparing web store software: The next step
Having a web store will fling open the doors for your company to experience tremendous growth. It's not just an extra sales channel — it's an effective way to offer your customers the best service possible, 24/7.
Now that you know more about the most commonly used terms and categories, the next step is to set up a strategic approach to your e-commerce project. You're on the right path, because there's a perfect e-commerce solution out there for every business!
Are you curious to know more about ERP-powered e-commerce? Be sure to have a look at our white paper about the benefits of a fully integrated web store.

Celebrate with us!
Sana is celebrating her 10th birthday, and in honor of the occasion, we're offering a free e-commerce course. Sign up to receive a fresh tip to your inbox every day for 10 days — we're covering topics including e-commerce strategy, online marketing, personalization and more!
Are you ready to know more about our product? Then sign up for a quick 10-minute tour via our Sana Experience Store to see for yourself what ERP-powered e-commerce is really all about.
The benefits of a fully integrated web store
Unlock its success