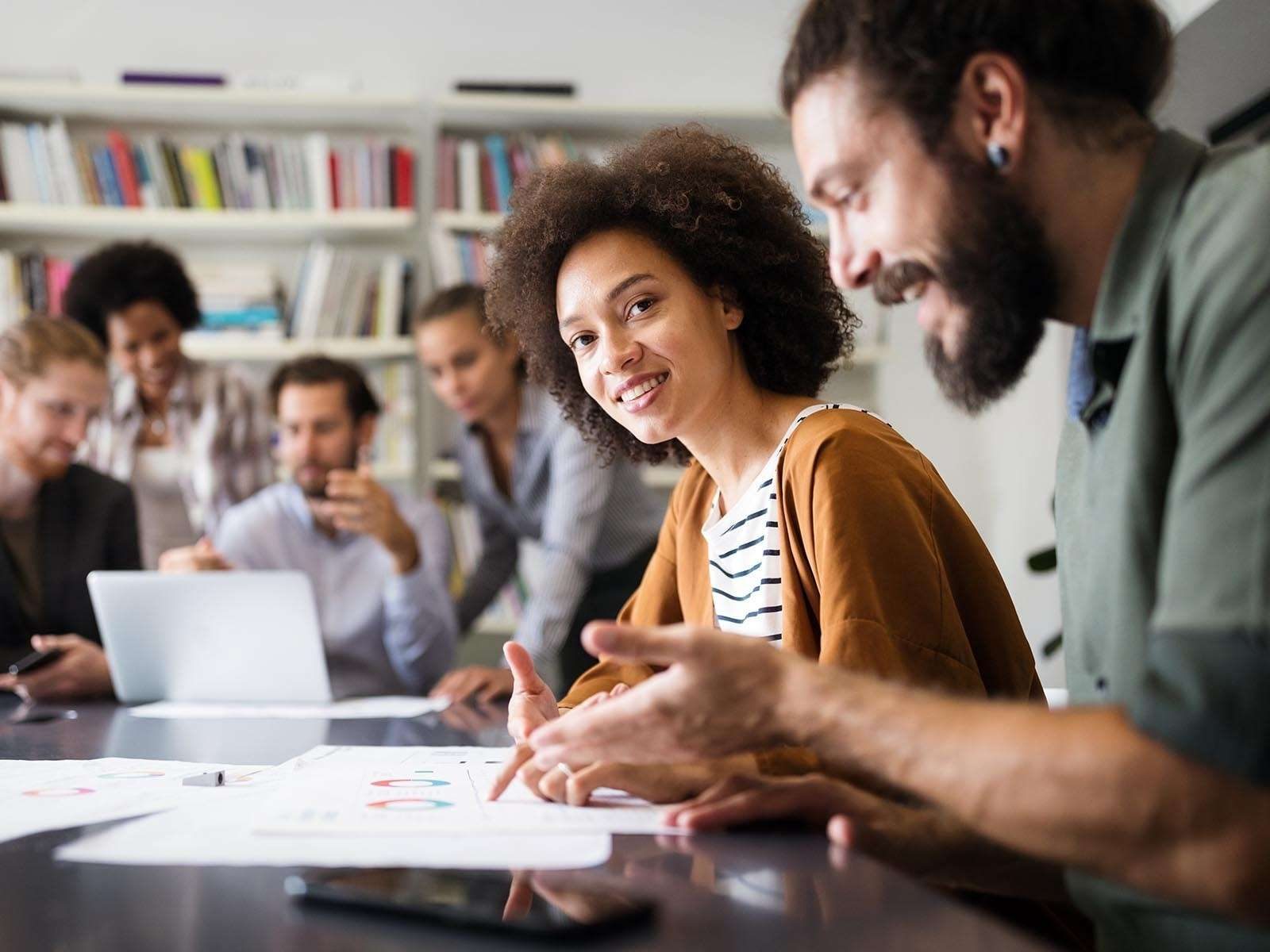 We have always worked hard to make sure that your Sana Commerce web store functionality needed to give your customers the best possible online buying experience, and our new SaaS solution is no different.

But how can you be sure of the same uptime if your software maintenance and updates are outsourced by default? And what about the customizations you requested for the on-premises version to ensure that your web store is the perfect fit for your established business processes?
The Product team here at Sana has been working hard to ensure that our new Software as a Service version is able to meet the same high standards our clients have come to expect from us. In this blog, I'll be answering questions about Sana SaaS updates, upgrades, and customization options.

Q: Does the Sana SaaS e-commerce solution only work for cloud-based ERP systems such as Microsoft Dynamics 365?
No: using on-premises versions of our supported ERP systems isn't a problem with Sana SaaS. As long as you grant the Sana web store access to your ERP system, it doesn't matter how your Sana web store is hosted.
If you're already a Sana customer, switching your web store to a Software as a Service version is easy: all you have to do is update the machine permitted to connect with your Microsoft Dynamics or SAP ERP solution
Q: How often will Sana's SaaS e-commerce software be updated?
We have 2 SaaS updates scheduled for 2018, and 4 scheduled for 2019. For 2020 and later, our goal is to have at least 12 SaaS updates per year.
The way we currently envision it, we'll be gradually increasing release frequency. To do this, we'll be streamlining our processes and minimizing the overhead so we can deliver smaller, more regular updates. A kind of continuous delivery: constantly pushing features and bug releases to our customers. The ERP will be updated 3 or 4 times a year, and once you implement the ERP update, you'll have access to all the features added until that point.
Q: Do I need to keep updating my (on-premises) ERP system as soon as possible to keep using Sana SaaS for e-commerce?
You don't have to upgrade your ERP straight away to keep using Sana SaaS: we've implemented backwards compatibility. So you don't have to worry about the availability of your Sana web store if you're not able to update your ERP due to budgetary or staff availability constraints.
However, updating your ERP regularly will give you the best Sana SaaS experience, as it will unlock features introduced in the latest Sana SaaS updates. And constant updates and new features are one the biggest benefits of choosing a SaaS e-commerce solution.
Q: With such frequent releases, how can I be sure that new versions are tested thoroughly before they're shipped?
Sana SaaS updates are subjected to the same Quality Assurance processes as on-premises Sana Commerce versions.
We subject our software to a variety of tests before release, such as unit testing and integration tests. We use an automatic testing solution that checks whether the web store works as expected by simulating website users. And of course we still have people testing the software manually: our testers are familiar with all the business processes within Sana and know the expected input and output. Any issues found are fixed right away.
So in a nutshell, you can expect the same quality from Sana SaaS as from the previous versions of Sana Commerce.
Q: What do I need to do to prepare for a Sana SaaS update?
Nothing! If you use Sana SaaS for e-commerce, we do all the work for you. The only thing to do on your end is to read up on and try out new features so you can take advantage of them in order to further your online business goals.
For the time being, if you want to learn more about the new features and changes being introduced in an update, you can use the same materials as you're used to with on-premises Sana Commerce updates: release notes and the Help Site.
Q: What should I expect from a Sana SaaS update?
New features and safety updates! If you're not entirely satisfied with the new features for use in your own web store — if the new feature doesn't play well with customizations in your ERP, for instance — you can temporarily go back to an old version.
If you're not running the latest version of your ERP, Sana SaaS features that depend on new ERP functionality will remain locked. That means you won't have access to them after the Sana SaaS update. You will be able to use them after you update your ERP.
Q: Will my web store remain available during updates?
Yes! Your customers won't notice the update taking place. You always run two versions of your Sana web store. At least one version is available at all times. During an update, your web store visitors will be automatically routed to the fully functional version of your web store, so they will be able to continue shopping even during an upgrade.
Q: What kind of customizations are available if I choose Sana SaaS as my e-commerce solution?
At the time of publication, the only customizations available will be Sana's own add-ons. However, we do plan on adding more in the future by adding more extension points.
I'd like to take a moment to talk about these, as they're the key to us continuing to offer our customers the option to customize their web stores beyond the Sana standard, even if they use our SaaS software.
Before, if you wanted to customize your Sana Commerce web store, you would edit the code in various places. If a new update changed something about the code that you had edited, you would have to go back and rework your customization, as it would no longer seamlessly fit the new software. The changes were version-dependent.
As you can imagine, this simply isn't an option for Software as a Service.
To address this, we're now working with extension points. To explain what an extension point is and how it works, let's use an example.
Take shipping provider add-ons: they all have a way of displaying the payment page or shipping costs. They're exchanging standardized data. With the introduction of extension points, they're still doing that. But instead of exchanging the data with the core Sana code, they're doing so with a standardized interface which communicates both with the add-on, and the underlying Sana code. In short, an extension point is a standardized interface that acts as a translator between Sana and the customization, making customizations for Sana SaaS possible.
The benefit of using extension points is that they communicate in a consistent way both with Sana and with add-ons and customizations, so your customizations will remain available after a Sana SaaS update. That downside is that you can only use customizations for areas with established extension points. Upon release, Sana's SaaS e-commerce software won't have extension points for anything beyond our existing add-ons. But, as I said, that's something that will change in the future.
Q: What happens if I want to switch from on-premises Sana Commerce to Sana SaaS?
It's pretty straightforward! We create a new installation of Sana SaaS and copy the content of your live web store environment to your SaaS e-commerce environment. So you'll have a copy of your production environment, but on SaaS. Then it's time for you to start testing.
Once you're happy with your Sana SaaS web store, we will perform any necessary updates to Sana SaaS, and you can implement a new connector on your beta ERP system. We connect everything, and do more tests. Once that's done, it's time to finalize the beta environment: depending on what new features you have access to, this could be filling new content blocks or adding new marketing materials.
Once that's done, we transfer everything to a pre-live environment for an acceptance test. The last thing we do is transfer the domain names, and then you can get to work with your live ERP.
It's not that exciting, really. And that's the great thing about Sana SaaS: it's all standardized.
Q: What will have access to new features first: the on-premises version of Sana Commerce or Sana SaaS?
Our SaaS e-commerce software will have access to the latest features first, simply because there will be more SaaS releases. Our aim is for monthly SaaS updates, and half-yearly bundled releases for on-premises Sana Commerce. But both SaaS and on-premises versions will have the same features eventually.
Want More Information About Sana's SaaS E-Commerce Software?
Curious what else Sana SaaS has to offer your organization? Visit the Sana SaaS product page and find out how our latest product offering will help you future-proof your sales and realize your full potential. You can also take our assessment to determine whether on-premise or SaaS e-commerce is a better option for your business.
Get to know which web store suits your business
Take the assessment