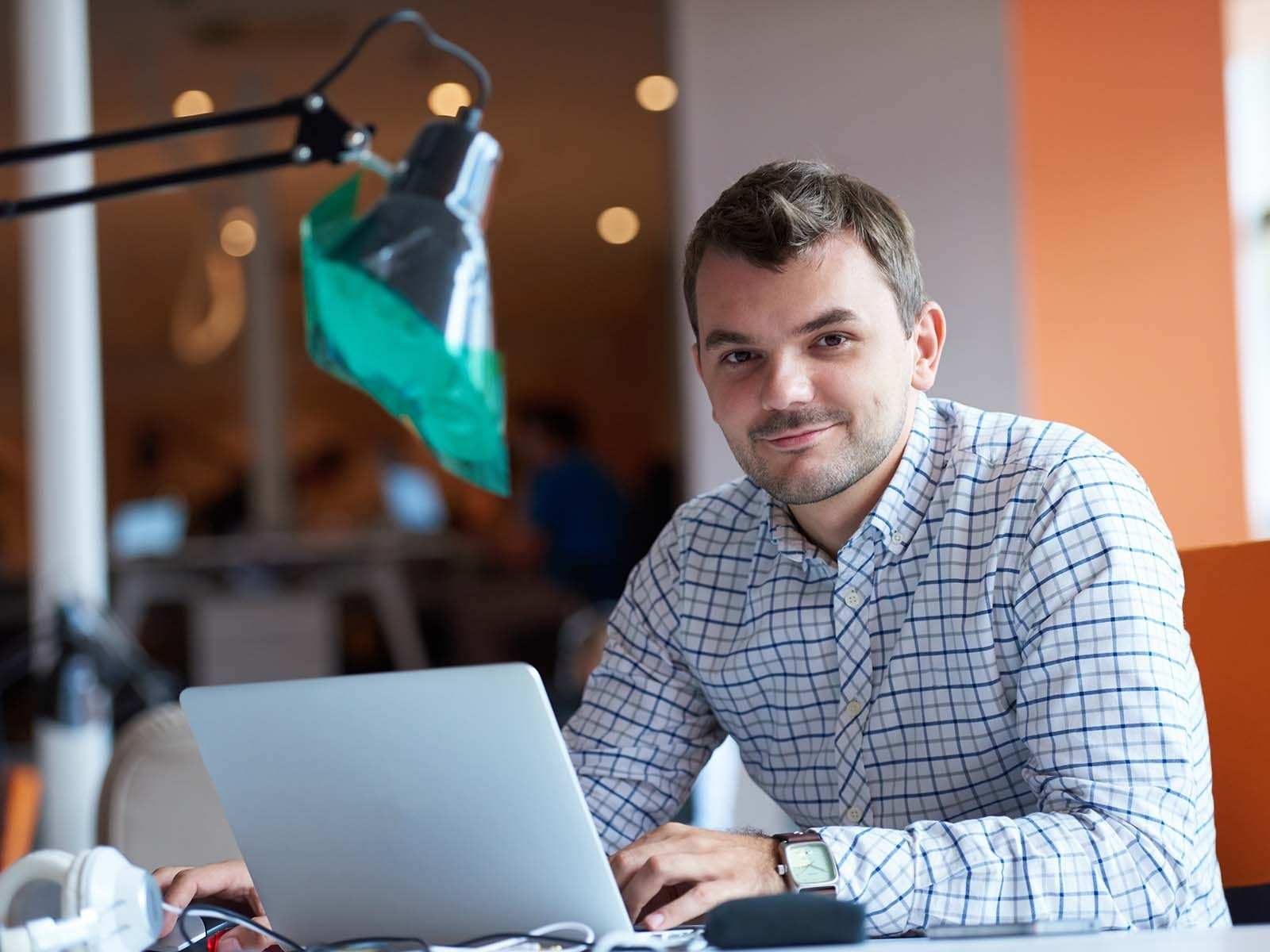 There's no question that COVID-19 will continue to affect manufacturing trends in 2021. While the pandemic has had a heavy impact on the manufacturing industry in 2020, it has also positively affected manufacturers by giving them a push toward focusing their business strategies online.
With this changing landscape due to COVID-19, we wanted to find out what manufacturing industry trends were going to impact manufacturers in 2021 and beyond.  In this blog, you'll find the top 5 manufacturing trends to watch out for in 2021 and beyond, based on the research.
To learn how the COVID-19 pandemic changed the course of digital transformation in B2B, download our B2B Disruption Guide.
Check out the top manufacturing trends to watch in 2021.
1. Manufacturers striving for constant evolution
In 2021, we're going to see the manufacturing industry trend of manufacturers striving to evolve their business operations in order to keep up with their business shifting to an online environment mid-pandemic. Studies by independent research company, Sapio Research, have shown that 51% of manufacturers have already invested in e-commerce. But the evolution does not stop there. According to research done by McKinsey, at the end of 2020 only 30% of B2B buyers wanted to order from their suppliers in person.
Change is inevitable with this increased demand for online purchasing channels and the fact that 94% of manufacturers say that they will change their market strategy in 2021 despite the economic uncertainty. As constantly evolving is the key to staying ahead of competitors, it comes as no surprise that 49% of manufacturers say that in 2021, they will be investing in online sales channels. Manufacturers who have already invested in an e-commerce platform will be looking to invest in new technologies such as headless commerce, voice commerce, CPQ, PIM system, AI and machine learning.
2. The rise in D2C sales amongst manufacturers
Last year, we wrote how ripe the opportunity for D2C was and now this is one of the manufacturing trends that is being adopted by more and more manufacturers. An astounding 67% of manufacturers say that they already sell directly to consumers, and this trend will only grow in the economic uncertainty of 2021.
If you're looking to jump on this trend this year but aren't sure where to start, here's a golden tip for you: prioritize customer experience, across all channels and throughout the buyer journey. For more on how you can change your business model, check out our step-by-step guide on how to implement a successful D2C or B2B2C strategy.
3. Investing in personnel to solve order errors
One-fourth of manufacturers surveyed by Sapio Research expressed too many order errors as being one of the challenges they face while digitizing. When asked how they would solve this issue, 49% of manufacturers answered that they would invest in more personnel. While investing in personnel may have been the answer years ago, it isn't anymore. Real-time data integration is the most simple and straightforward solution to reduce the number of order errors. What makes real-time data integration such a reliable — and scalable — solution is the fact that there is no personnel training needed, nor is there any room for human error. This makes the chance of order errors much less likely as well.
4. Improving customer experience
According to research conducted by Forrester, customers are the new 'market-makers' who are redesigning all industries and altering how companies can succeed online. McKinsey had predicted that to survive and thrive in 2021 manufacturers would need to refocus their digital efforts to echo customers' ever-changing preferences.
So, it comes as no surprise that 38% of manufacturers state that their current e-commerce investments are part of their new market strategy to improve customer experience. In 2021 we will see more companies investing in their e-commerce platforms to improve their customer experience. Some of the investments in customer experience that manufacturers are looking to make in 2021 and beyond include improving e-commerce checkout and making real-time product data available online. These features will become vital for manufacturers looking to provide an excellent customer experience online that keeps customers coming back.
E-commerce for streamlined order-to-cash management
5. Resolving complex order-to-cash (O2C) processes
The order-to-cash (O2C) process is the lifeline of any business, but from billing to payment processing there are so many steps that make the process complex. This makes for a slow and error-prone process. There are many reasons as to why automating your order-to-cash process can eliminate the errors that manual order-to-cash processes bring, these obstacles include:
Inaccurate inventory information
Delivery errors due to incorrect invoices
Shipping and order placement dates not matching up
Double entry of orders
Incorrect entry of orders
Because automation eliminates the issues stated above, 36% of manufacturers have already started investing in payment service providers (PSP) to overcome the complexity of the lengthy O2C process. This is a manufacturing trend we will only see grow in 2021 as manufacturers continue to optimize processes.
The underlining theme among these manufacturing trends is e-commerce digitization. Driven by technological advances, digitization and customer demands, B2B e-commerce has evolved drastically over the years. The key to success in the manufacturing industry and any other industry seems to rely on digitization.
If you're looking for more information on the top e-commerce challenges that are putting manufacturers' relationships at risk download "The Manufacturing & E-Commerce Benchmark Report."
What else has disrupted manufacturing in the last year?
Learn how digital disruption has (and has not) changed the path to success from our B2B Disruption Guide.