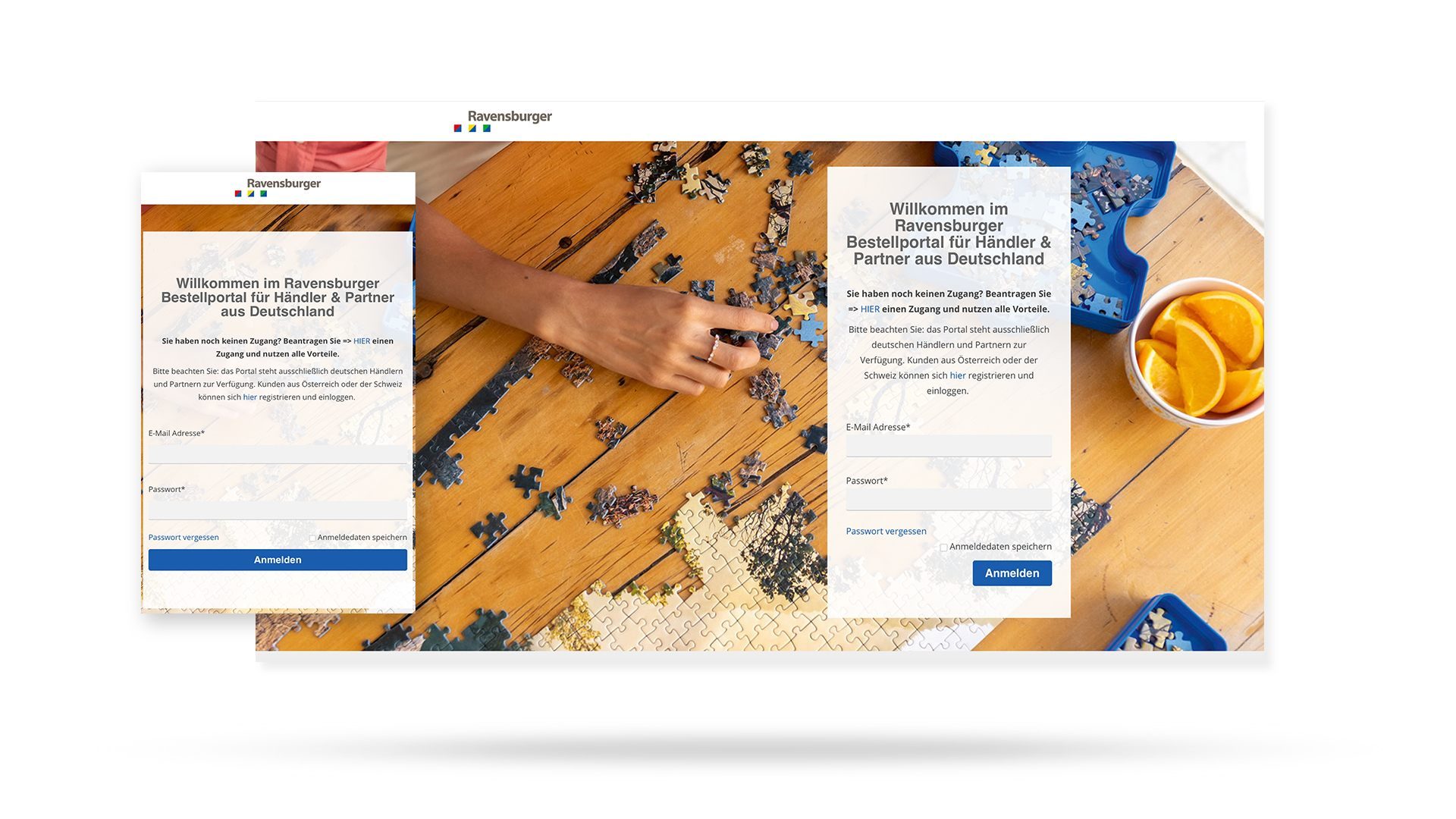 Ravensburger
How Ravensburger achieved a quick go-to-market and improved internal processes by making its SAP ECC work as one with its e-commerce.
Ravensburger AG is a long-time, international group of companies founded in 1883
This enterprise is one of the leading puzzle and game brands in Europe
In addition to the Ravensburger brand, the brands BRIO, Thinkfun®, Carlit, FX Schmid and Alga are also part of the growing international organization
In 2020, 2,304 employees generated sales of 632 million euros

7-month
implementation time

Multi-shop
and multi-country solution

Integrated
with SAP ECC
The challenge
An outdated platform with little added value for retailers
Before Ravensburger implemented Sana Commerce's solution, it already used an online retailer portal to provide specialist retailers with product information. However this portal was no longer technically up-to-date, and the few functions available offered little added value to the customer.
"To sum it up, it was simply a product catalog that offered some general information," says Patrick Bartl, Team Lead Online Data Management & Analytics at Ravensburger. Also, due to a lack of predefined responsibilities within the company, the system was hardly developed over the years. An analysis of the retailer portal showed that user numbers were steadily declining.
There was a growing need for a more modern online retailer portal — both internally and externally — due to:
Time-consuming and error-prone order entry processes
Inflexible and slow communication with retailers
Competitors outperforming in the digital arena
Additionally, it was clear that an updated retailer portal was needed after the results of a customer survey came out: After surveying over 1,000 customers, 90% of whom are retailers, the majority expressed the desire for a more modern online portal with the ability to place orders. "In order to present ourselves as a modern and attractive company and partner for our customers, something urgently needed to change here," confirms Patrick Bartl.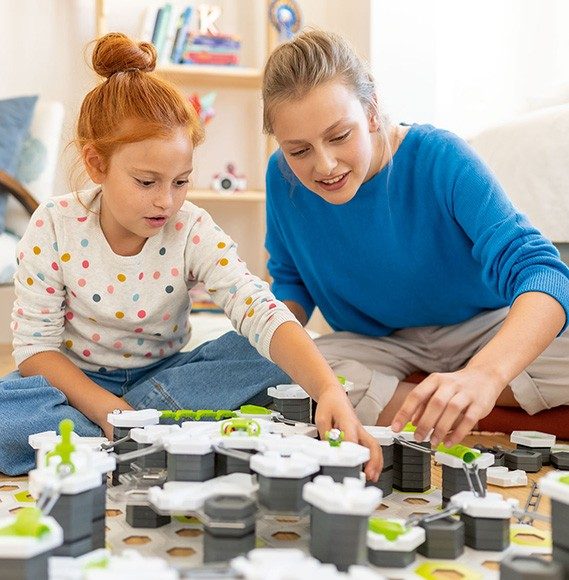 Our customers often ordered via e-mail, fax and mail. These then had to be processed manually, which is resource-intensive and very error-prone.

Patrick Bartl | Team Lead Online Data Management & Analytics at Ravensburger
The solution
An online retailer portal integrated directly into SAP ECC
In its search for a suitable B2B e-commerce solution, Ravensburger looked at various providers such as Magento, SAP Hybris and Sana Commerce. It also considered developing its own e-commerce solution. However, "due to the high complexity of a custom-developed solution and the high cost and implementation of solutions like Magento, we decided on Sana Commerce. The direct ERP integration and the agility of the company ultimately convinced us," says Patrick Bartl. Sana Commerce was able to deliver the best price-performance ratio for Ravensburger's requirements.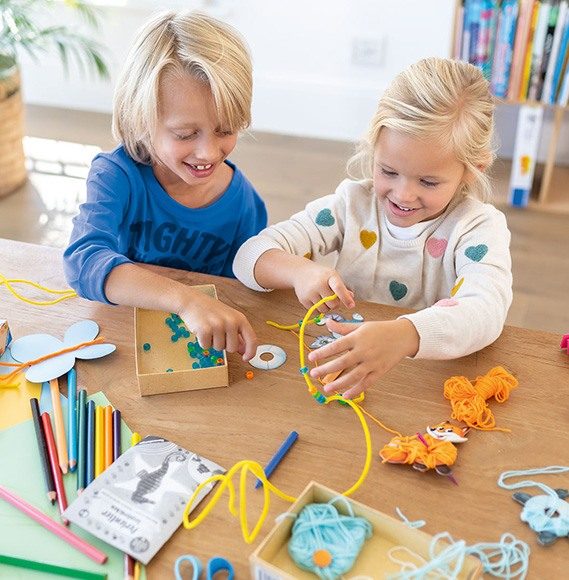 I'm sure that every B2B customer today wants an e-commerce experience similar to the ones B2C customers have. In some cases, even more so. They used to be separate worlds, but that doesn't exist anymore.

Patrick Bartl | Team Lead Online Data Management & Analytics at Ravensburger
The result
Increased internal efficiencies and customer satisfaction
With Sana Commerce's new online retailer portal, Ravensburger now has many more ways to interact with customers and provide them with all the information they need. "The direct SAP ECC integration of the Sana Commerce web store gives us a lot of options and two key functions: showing current stock levels and customer-specific prices. This offers great added value to the customer," explains Maximilian Maucher, Sales Platform Project Manager at Ravensburger.
Ravensburger's major customers now also have the possibility to place orders directly by uploading CSV files. All items are then automatically added to the shopping cart. "There are also many ways to interact with the customer and, at the end of the day, that's what an online portal should be about," says Maximilian Maucher. The new web store has given Ravensburger more opportunities to communicate with customers via web store features such as:
News pages
Online display of print catalogs
Marketing pages with downloadable promotional materials
Improved internal processes
The introduction of the new e-commerce portal has significantly increased internal processes. Thanks to reduced administrative tasks, sales staff now have more time to advise customers and support them in their further development.
"Of course, there were concerns from sales and field staff at the beginning. In the meantime, we are receiving very enthusiastic feedback. After all, the new portal helps us, too," says Patrick Bartl. Ravensburger has also received positive feedback from customers. In particular, the functions made possible by Sana Commerce's direct SAP ECC integration have been met with great approval.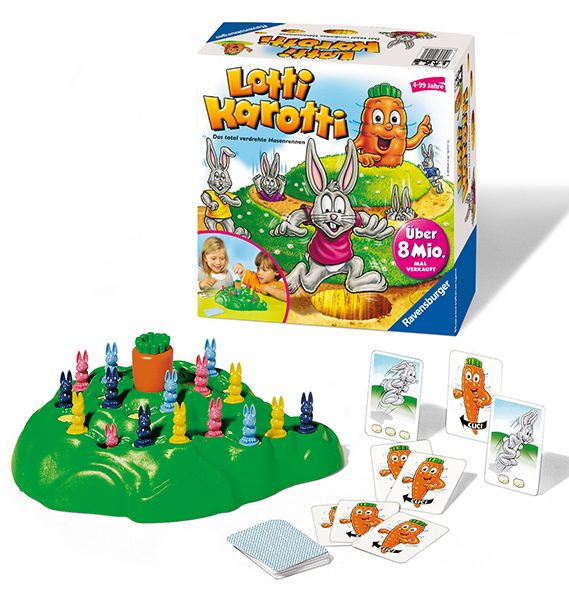 The process
Implementation and working with Sana Commerce
The entire e-commerce project from planning and preparation to go-live took around 7 months. Due to some changes in the ERP, some technical adjustments had to be made during the implementation of Sana Commerce. "The idea of a 'standard' SAP ERP, while ideal, does not exist at companies as large as Ravensburger, and oftentimes ERP customizations are not widely known. This can then lead to obstacles when implementing e-commerce software. Effective communication and transparency with the e-commerce provider is particularly important here," says Patrick Bartl.
Overall, Ravensburger felt well prepared by Sana Commerce for the joint e-commerce project. "To get to know the product better, we took the courses at Sana University with the entire team," Patrick Bartl tells us. Ravensburger has learned from the past. This time the internal e-commerce responsibilities have been clearly defined. So, nothing stands in the way of continuous development and optimization of the new online platform.
Internationalization is a major priority at Ravensburger. We often receive international inquiries asking when the new retailer portal will be available in their respective country. The Sana Commerce multi-shop solution supports the international roll-out, and Sana Commerce's e-commerce consultants are also well versed in this area.

Maximilian Maucher | Sales Platform Project Manager at Ravensburger
Final tips for a successful e-commerce project
"The e-commerce solution is important, but so are the processes and the organization around it. Software only works as well as it is used, maintained and driven forward. Without internal resources and predefined responsibilities, then the e-commerce solution may not work as intended," says Patrick Bartl.
For more tips on implementing a successful e-commerce project, check out our Ultimate Guide to E-Commerce: From Planning to Going Live, which includes practical checklists, tips and best practices.
Ready to give your B2B and B2C customers the same experience?