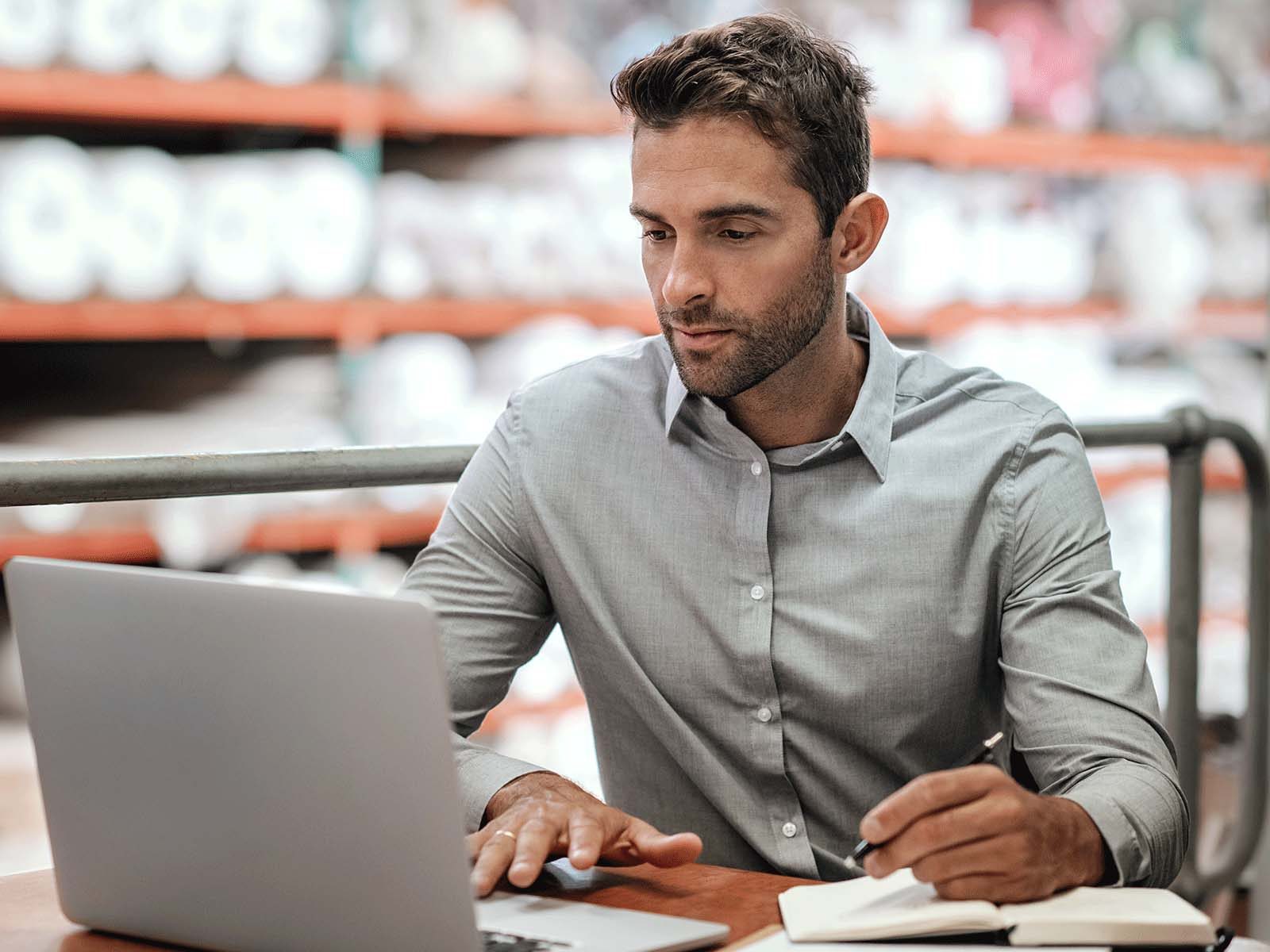 ERP marketplace integration can be a great tactic for improving e-commerce business growth. When building out an e-commerce strategy that works for your B2B company, however, it's important to evaluate your options fully before seeking out buzzwords that seem implementable.
This guide will cover:
What ERP marketplace integration is
The benefits of ERP marketplace integration
The potential pitfalls to look out for
How to choose the best integration solution for your business
So, what exactly is ERP marketplace integration?
When building out e-commerce functionality for their businesses, many companies opt for an ERP integrated platform. This eliminates data silos and ensures optimal user experience (UX) and personalization.
When it comes to ERP marketplace integration, your e-commerce offering isn't limited to an independent online store. Instead, it utilizes the already existing customer bases of larger marketplaces, streamlining the set-up and order management process.
Benefits of ERP marketplace integration
For companies facing growth ceilings due to operational limitations, ERP marketplace integration can be a valuable workaround. Some of the most popular benefits of ERP marketplace integration include:
1- Marketplace Brand Value: It takes time to build trust between potential buyers and a new e-commerce platform. For many organizations, the process can take months of UX testing and customer research. Marketplace integration allows you to rely on an existing platform that users already know they can safely purchase from.
2- Audience Access: When customer acquisition is a key focus of your fiscal year, it can be helpful to sell merchandise from an existing marketplace, where you have easy access to a sizeable pool of potential customers.
3- Competitive Advantage: Highly competitive industries, such as Food & Beverage, often face the issue of having to stand out in a saturated online space. Getting online ahead of your competitors on accessible marketplaces can allow you to stay competitively relevant.
4- Saving Marketing Efforts: Effective growth often relies on an initial investment of budget and time into marketing. Marketplace integration solutions can result in less investment of overall spend into marketing, without compromising your overall revenue.
5- Save on Shipping Management: Resource planning can be another often challenging pitfall of executing an e-commerce plan. Operational costs add up quickly, and it can be difficult to scale quickly. Select marketplaces might offer built-in fulfillment, shipping and return services, minimizing operational stressors on your business
Looking for more IT-specific topics?
Tune into the IT Stand-up, where we interview IT professionals on their experience with e-commerce.
Potential pitfalls of ERP marketplace integration
Though ERP marketplace integration comes with its own host of benefits, it is sometimes mistaken as a cure-all solution for organizations looking to expedite their e-commerce business process.
It's also important to be a little weary of the some of the pitfalls that might come with ERP marketplace integration. Evaluating the pros and cons of potential integration solutions will allow you to make the best possible choice for your business goals.
Some common issues you might come across include:
SEO Impact: SEO, or search engine optimization, relates to how easily your product can be found for prospective customers. A marketplace listing can occasionally cannibalize your own store's search rankings. This means you risk directing more people away from your product, as compared to when they land on your website and move further down the marketing funnel.
Moreover, taking a product listing off a marketplace like Amazon often doesn't fully erase the SEO footprint it has made. This can lead to costly errors down the line, including customer experience issues such as broken links that keep you from ranking higher.
Branding Inconsistencies: Though you might save on operational costs, selling on popular e-commerce platforms can often come at the cost of customer personalization and branding. In fact, these websites often have restrictions on how much marketing material you can supply with your product, choosing instead to emphasize their brand.
For long-term B2B success, it's vital to invest in customer relationships, which can only be achieved by talking directly and personally to your prospects.
Customer Data: One of the big benefits of hosting your own e-commerce platform is the ability to utilize data-driven insights in your sales and marketing strategy. ERP-integrated e-commerce platforms further allow you to reflect unique pricing arrangements, product listings and promotional offers depending on the customer.
Without being able to gather data from your customers, you miss out on valuable strategic insights that can fuel growth.
Product Launch Success: When testing the viability of a new product, marketplaces can be a tricky space. Though acceptability rates can be higher on a global platform, shoppers usually rely heavily on reviews to make a purchase, and you might risk a stagnant product listing without dedicated marketing efforts on your own unique e-commerce platform.
How to choose the best integration solution for your business
When evaluating the pros and cons of ERP marketplace integration, it's important to keep in mind a balanced approach is also possible. When it comes to product offerings that are easy to transition to D2C, or have a lot of competition in the market, an online marketplace can be a great forum to direct more traffic and revenue to your e-commerce business.
That being said, it's healthy to view marketplace integration as the first step in a strategic plan focused on e-commerce adoption for your business. Strengthening your existing customer relationships can have an exponential impact on the growth and profitability of your business, and strategy that assists in this should not be underestimated.
B2B e-commerce comes with it's own complex set of challenges and opportunities, and the right strategy can make all the difference when it comes to keeping your business future-proof. With the right approach, ERP marketplace integration ensures you'll be able to serve prospective customers well, without compromising on the quality and unique offering of your own brand.
Do you know your buyers?
Our 2022 B2B Buyer Report contains the latest insights companies need to know when formulating their e-commerce strategy.