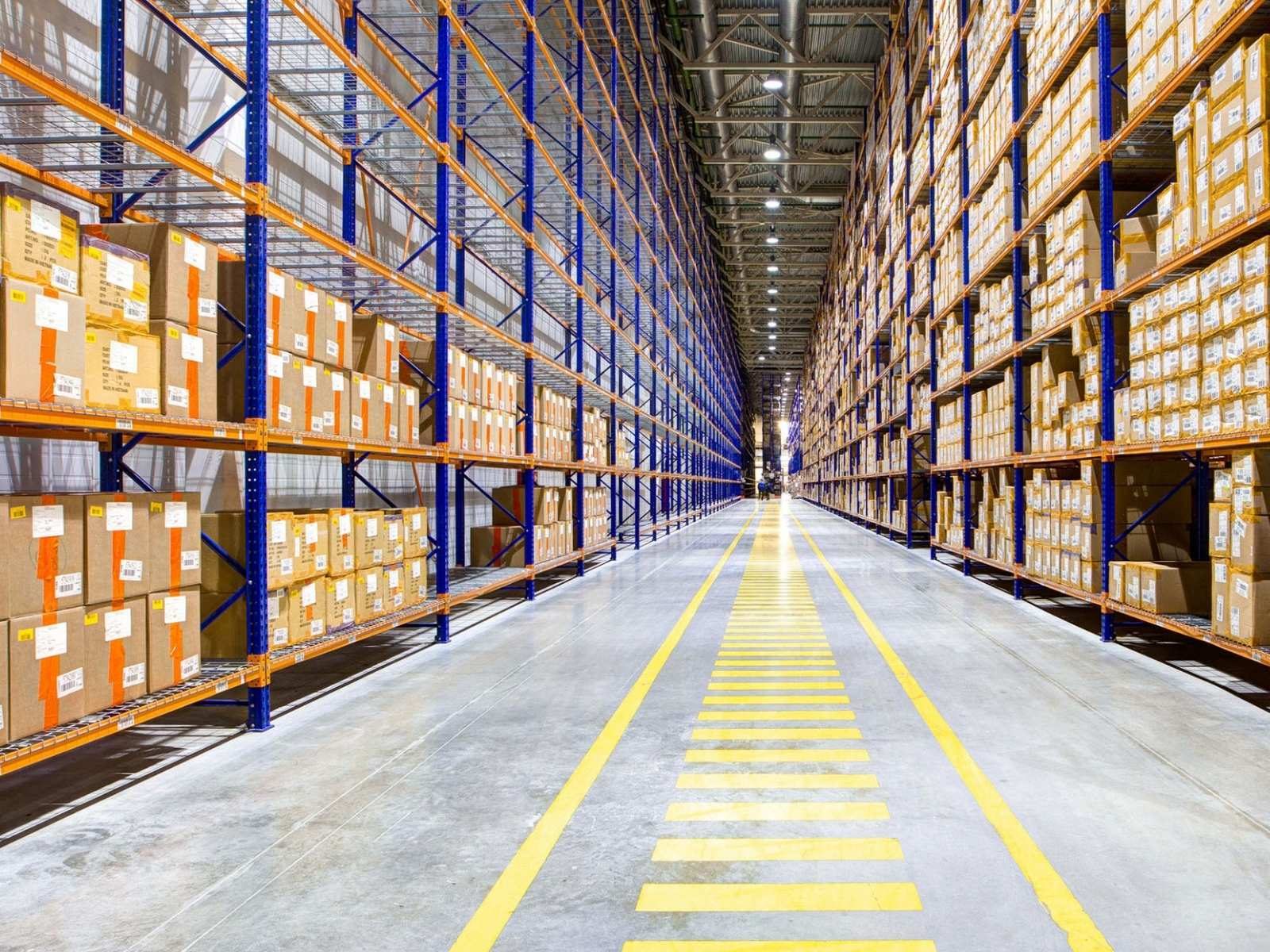 Wholesale businesses can operate in a couple of ways. A business can purchase large quantities of goods from the manufacturer to resell them directly to consumers (D2C wholesale, generally out of a warehouse), or other businesses can produce their own products and sell to a variety of retailers (B2B wholesale) that, in turn, sell individual products to end-users. The bottom line is that wholesale businesses purchase or produce products in bulk to sell them to consumers or other retailers.
The wholesale industry is thriving, thanks in part to the explosive growth of e-commerce retailers. D2C e-commerce in particular is helping drive demand for more wholesalers to keep them stocked. While this is creating new opportunities for wholesalers to support the new supply chain it is important to understand more about the process and how to sell wholesale before creating a wholesale start-up, or employing it within your existing business.
1. Set correct prices
One of the first — and most important — steps to selling any type of product is setting your pricing structure. There are different methods to pricing your products, but when selling wholesale, you generally need to set lower prices to incentivize/rationalize larger purchase orders. Regardless of how you plan to sell or price your products, you need to consider the following:
The cost to manufacture the product;
The cost to market the product;
The cost to transport the product;
The cost to store the product.
By and large, you want to fully understand all of the expenses that go into production. When you have an understanding of production expenses, you can be sure to set your prices to ensure profitability. Some businesses choose to sell wholesale items at 2x whatever your production costs are, some go higher, and others go lower. Be sure to analyze and factor in all costs when determining your pricing.
Some wholesalers implement a minimum order amount to make sure that their efforts are worthwhile. For example, to get a wholesale price, or place an order at all, you need to purchase a minimum of 100 units. Some wholesalers also have volume-based pricing that fluctuates depending on the number of items ordered. For example, if customers buy 1,000 units, they pay $10 per unit. If customers purchase 1,500 units, they pay $8 per unit, and so on. When you start, it may be beneficial to offer customers a single order with no minimum purchase requirements, but a lot of wholesalers have a minimum purchase rule within their wholesale pricing.
2. Do market research
To remain competitive and set viable prices, you need to do research to understand your market. If there is no market for the item you are trying to sell wholesale, then your product may end up costing you money. Market research helps you lead your business in the right direction. Proper market research will inform you:
Who your potential customers are;
What your target customers are purchasing, and how they are doing it;
Insight into how large your target customer base is;
How much your customers are willing to spend;
What your competitors are doing similarly, and what your competitors are doing that set them apart.
Some methods for gathering this information include (but are not limited to) conducting:
Public interviews;
Focus groups;
Observation research;
Buyer persona research;
Competitor research;
Geographic research;
Customer satisfaction surveys;
Brand awareness research;
Pricing research.
3. Prepare for different payments
Wholesalers can expect to encounter several different types of buyers from dropshippers to large business owners. Wholesalers can also expect them to adhere to a variety of different payment methods and payment schedules. For instance, a buyer may want to be charged annually, but have their units shipped on the first of every month; another type of buyer may just work with you on a need-to basis.
The most important thing to do is remain flexible and create different strategies that tailor to each type of buyer. Buyer expectations can be difficult to satisfy, but to entice customers and retain them long-term, you need to figure out how to accommodate all types of buyers.
4. Develop your wholesale distribution channels
A critical step to selling wholesale is to pick a distribution channel. You should also consider whether you want to create a business that is entirely focused on wholesale, or will avoid intermediaries to handle all sales yourself. There are a few different types of wholesaling distribution channels to choose from — these include:
Retail: This is one of the most common channels. It involves selling to a wide range of retailers. This includes small businesses, individual buyers, other wholesalers, and large corporations;
Direct mail: This method involves sending physical mail for clients to look through without leaving their homes. You can showcase specific products or deals, but it is better to pair this method with another channel;
Telemarketing: This channel uses telecommunications to create a direct line to consumers. You will need to hire a number of telemarketers, provide an office to work out of, and provide the technology necessary for running a telemarketing wholesale channel;
E-commerce: This is another common method for wholesalers. E-commerce wholesalers use a website to direct consumers. It is important to note that you will need a wholesale e-commerce platform to power your sales;
Salesforce: With this method, your wholesale channel efforts are carried out by trained salesmen. A salesforce may use a variety of different channels for selling wholesale.
It can be useful to test out a variety of different wholesale channels. What works in one industry may not in another. It is also a good idea to use multiple channels.
5. Market retailers & end customers
It can be easy to focus on one specific customer, but as business lines blur, it is important to strategize for business-to-business (B2B) and business-to-consumer (B2C) demographics. When there is consumer demand for your product, it will create a retail demand as well. If products are selling, retailers want to stock that product to be a part of those sales.
It is important to focus on a specific niche and excel at that, but avoid limiting yourself too much — marketing directly to consumers can be just as important as marketing to retailers.
6. Beat your competitors
As a business person, you always want to be aware of your competition. With over 32 million businesses in the United States, it becomes highly unlikely that you do not have competition in your industry. You want to do whatever you can to stand out among your competitors — this can include things like:
Highlighting customer testimonials on your website to gain customer trust;
Asking for online reviews after every customer purchase on Google or Yelp to help bolster credibility;
Find a unique, innovative selling point and highlight it against competitors;
Make sure that your site is user-friendly and visually appealing to viewers;
Emphasize customer service — go the extra mile;
Price your products below your competitors;
Use social media to build a strong brand for your business that people recognize;
Offer free shipping and shipping deals on specific purchases;
Offer free gifts or samples to show product quality;
Be as transparent as possible;
Ask for customer feedback about aspects of the buyer's journey that need polishing/reworking;
Create blog content that answers common customer questions;
Create company events to create a relationship with current and prospective customers.
There are a variety of ways to beat your competitors. Be sure to constantly reassess your competition and come up with creative ways to bring in additional clients and create return customers.
7. Get ready for rejection
Just like any type of business venture, rejection is a normal, inevitable piece of the puzzle. Part of learning good business is learning how not to do business, and the learning curve for running a successful business is steep. There could be several reasons for rejection — some may include:
The customer found another wholesaler that can offer better pricing;
The customer/store is completely stocked or overstocked;
The customer isn't financially able to purchase wholesale orders;
The customer has a long-standing relationship with a different provider;
The customer is just starting and thinks that wholesale is too risky.
In the beginning, your profit margin may not be as high as you want, and it could take some time to get your first big wholesale order or return customers — be patient and resilient. According to Chron, the average time to reach profitability in a startup company can take anywhere between two to three years (it could be less, it could be more).
8. Pay attention to market trends
If you are making consistent sales, that is great for your business, but you always want to be searching for the newest changes to the industry. For example, if you sell wholesale B2B via e-commerce, you want to be sure to study up-to-date on current and future B2B e-commerce trends. When you gain this insight, make changes to your business immediately so your competitors don't get one step in front of you.
You can gain an understanding of different trends by analyzing your competitors, scouring the web for blog posts/webinars/industry news, and attending trade shows or conferences within your industry.
E-commerce challenges have a big impact on your customer relationships.
Find out how to improve your customer relationships in 2021 with The Manufacturing & E-Commerce Benchmark Report.