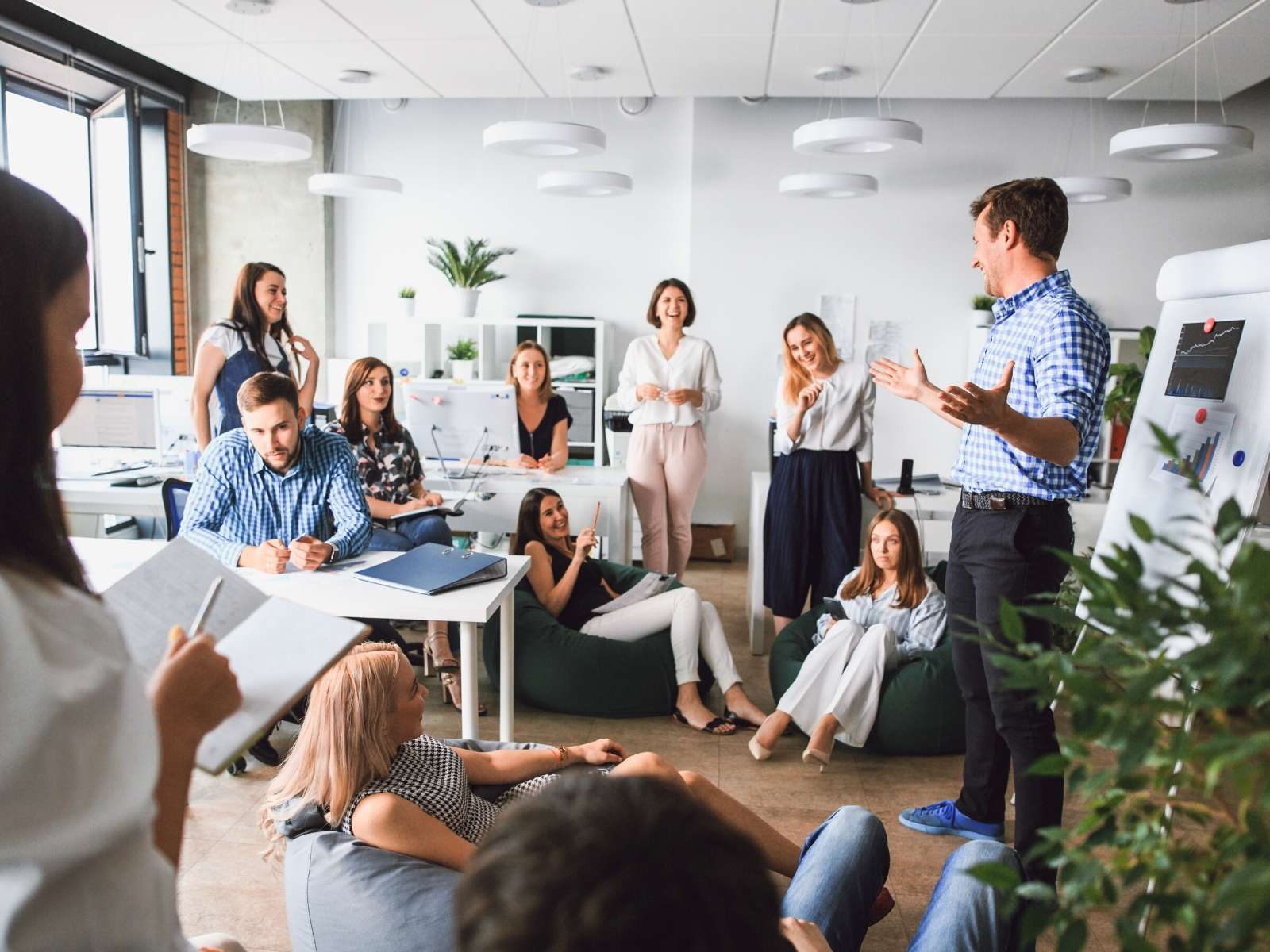 It doesn't matter whether you're a recent graduate or a seasoned professional looking for an exciting new job: the e-commerce industry has a lot to offer. Arno Ham, Chief Product Officer (CPO) at Sana Commerce, explains why working in e-commerce was the perfect fit for him.
Can you tell us a little about your background and how you got started in the e-commerce industry?
I was always interested in technology. That's why I got my bachelor's degree in computer science from the Rotterdam University of Applied Sciences ten years ago. A career in e-commerce wasn't my goal at the time, but then a few things fell into place.
As a student, I had a part-time sales job at an electronics retailer. During my time there I noticed web stores becoming more important. I'd also set up a web store for a university project, which I really enjoyed doing. And I was looking for an internship and came across ISM, the company Sana Commerce would eventually branch off from. The company was booming, especially the e-commerce part.
What made you want to stay in e-commerce after your internship?
As an intern, I realized how dynamic the e-commerce industry is. There are no projects that take 3 or 4 years of work for you to accomplish something. So I was able to help launch several web stores, both large and small.
I was still studying when I completed my internship so I started working part-time. After I graduated I joined ISM full-time as a development manager, with my own team.

What was that like?
It was weird! I was only 20 at the time and I was leading people who were older than me. It went well though and soon felt natural. Michiel, our CEO at Sana, had a similar experience. The company believes that if you're good enough, you're old enough — no matter your age.
There were lots of projects and plenty of challenges, especially in terms of technology. I had a front-row seat for a lot of e-commerce industry evolutions. New tech comes along so quickly. The essence of e-commerce remains the same of course — you've got a shopping cart, a product you're buying. But the way that you place the order is constantly changing.
Take the rise of mobile, for instance. We responded to that pretty quickly. I remember making my first mobile site 11 years ago. It wasn't even made for mobile phones — it was for PDAs! It was really cool to work on projects like that.
You mentioned that you were working on retail projects. At Sana Commerce, you're more focused on B2B e-commerce. Is there a big difference between the two industry types?
Retail projects were great, they gave me the chance to work with major brands. But B2B projects let me make a major impact, as there's much more turnover involved. There's already more online business between companies than between organizations and consumers.
I realized this when I was a development manager. I saw projects where the client told us, yeah we want a web store, but it has to be a little different so that we can also serve professional buyers.
And that's how Sana Commerce came about?
Exactly. We thought: why not create a product that lets you use your ERP as the engine of your web store? If you want to sell to professional buyers online, your web store needs a lot of data stored in the ERP system, such as inventory levels and product details, but also complex pricing rules. So we got started step by step, working on prototypes. Our famous pizza nights where we got together to refine the idea.
I wasn't actively involved in Sana Commerce's actual development at the time as I was in Ukraine helping set up our first project teams there. Being able to travel for my work, learning new things, experiencing new cultures, and making new friends was great — so great that I traveled the world for seven months after I was done in Ukraine.
When did you make the switch from ISM to Sana Commerce?
When I got back from my trip I spent a year working in a startup within ISM. It ended up not being a success, but being able to work in a startup on a project like that taught me so much.
That's when Sana asked me to join the company as a product manager. We had around 45 clients at the time and were ready for bigger and better things. Sana Commerce was only available for the Microsoft Dynamics NAV ERP system at the time, and my main task was to facilitate the expansion to other ERPs. That's what helped grow from 45 clients than to more than 450 today.
What was it like switching from retail to B2B?
During my first year at Sana Commerce, I didn't fully understand the B2B market. But by speaking to our clients and motivating new companies to use Sana Commerce, I started to realize how cool it was to explore this part of the e-commerce spectrum. There was so much behind the login that I'd never seen before.
A trend we noticed back then was that many B2B companies had a very old-fashioned approach to e-commerce. We were used to retail: it's got to work perfectly and be straightforward. Why couldn't we combine our experience with the needs of the B2B market to make something better?
That's one of the big draws of B2B e-commerce for me. You can help companies upgrade from practically prehistoric systems. And about Sana Commerce specifically, we were doing something unique. That gave us a lot of positive energy, and still does today.
That's not the only opportunity I gained from focusing on e-commerce for professional buyers. I was also able to learn a lot about wholesale, manufacturing, and distribution processes because they're such an important part of B2B e-commerce.
What about the other way around: Could e-commerce help someone with a business background learn about IT?
Definitely — we have people with a business background at Sana Commerce. They've specialized in e-commerce, even the technical side of things. But the tech can have a pretty steep learning curve, so a strong basic knowledge would be a plus.
I believe that anyone can join the e-commerce movement. I've had a variety of roles myself since starting my e-commerce career, from developer to consultant to CPO.
Aside from an affinity for technology, are there any other must-have qualities for someone considering an e-commerce career?
The only real requirement is that you're not averse to change.
E-commerce is so dynamic, but continuous change can seem exhausting to some people. The thing is, though, you don't have to keep up with every single new development. You can focus on a few things, then pick up the rest later — or not, as it might have already been replaced by something new. That's the nature of e-commerce.

Is there anything else you'd like to share about working in the e-commerce industry?
It's fantastic to work in an industry that plays such a big part of our lives. Every time I order something online — and that's just about every day — is an opportunity to see the latest trends and developments in action and be inspired to make Sana Commerce even better.
View our e-commerce vacancies
Think that you might enjoy working in e-commerce as much as our CPO does? Then you could be the web store enthusiast we're looking for. Head to our vacancy overview for all our current job openings.
Plus, get up to date on the latest B2B e-commerce trends and predictions from Arno and his team.
Ultimate guide to e-commerce: From planning to going live
Practical checklists, tips, and best practices