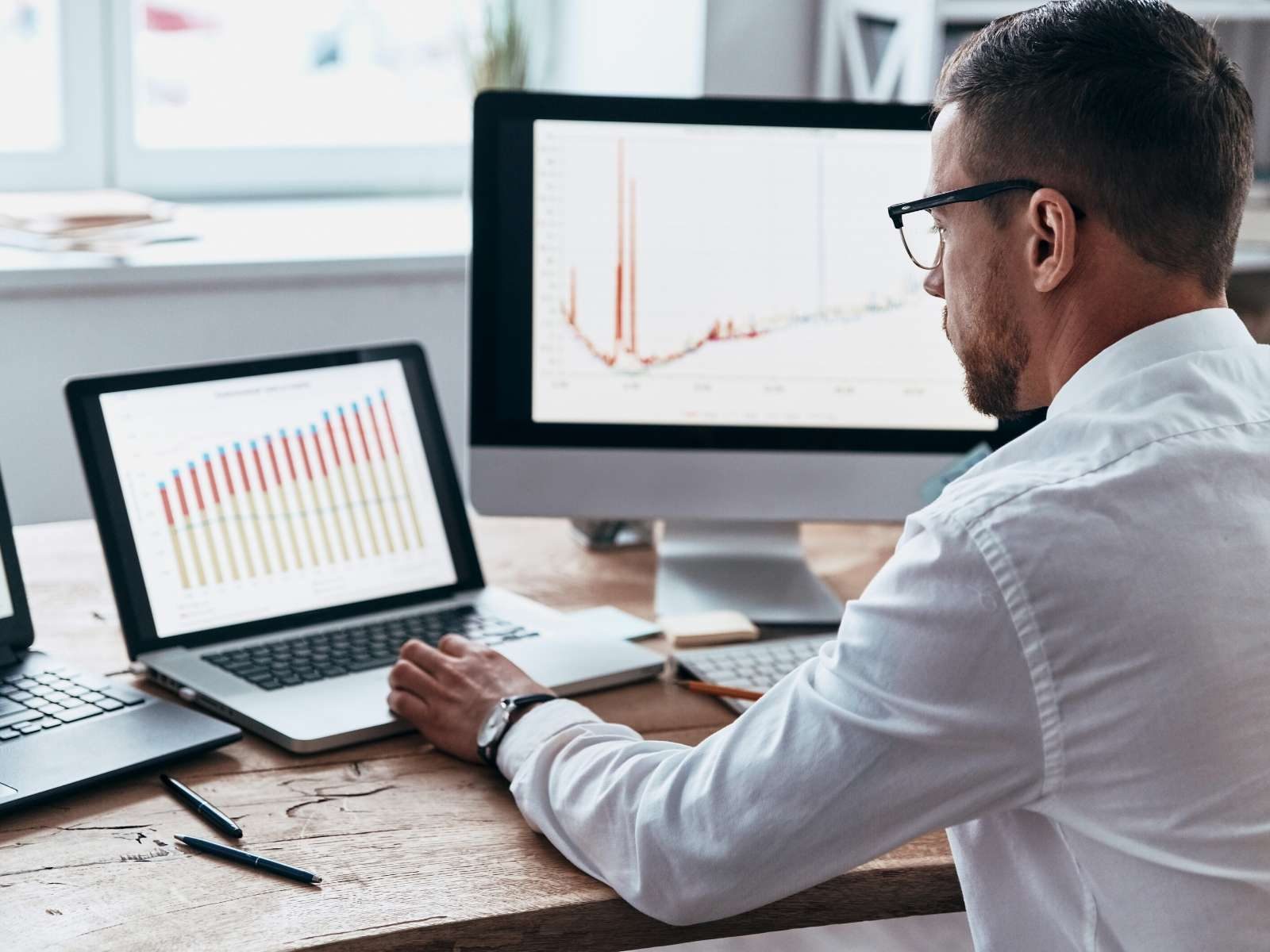 E-commerce and online sales are top of mind for most businesses operating in The Digital Age, but many today are starting to look beyond siloed third-party platforms and inflexible, custom, in-house built solutions. Following a year of acute digital disruption, many businesses are now seeking unified commerce experiences that will enable graceful scalability, agility, and business evolution. Those running Dynamics ERPs want the best e-commerce solution their business. Many of those may be choosing between Sana Commerce and Dynamics eShop.
For lots of organizations, the key to this unified approach is ERP integration in e-commerce. And for organizations running Microsoft Dynamics ERP systems, both Sana Commerce and Dynamics eShop are players that remain ubiquitous on the integrated e-commerce platform shortlists of small and mid-sized businesses alike.
If your organization is looking to make an investment in ERP e-commerce and considering either or both e-commerce partners, this blog may help shed light on the key opportunities and pitfalls to take into account. To help you identify the best e-commerce for Dynamics ERPs, here is an overview of three critical ways in which Sana Commerce's and Dynamics eShop's offerings compare:
1. Where they're comparable: Longevity, ERP integration, and feature-richness
When comparing the two solutions, the first elements that stand out are the points of parity. Sana Commerce and Dynamics eShop are businesses that boast longevity and a proven track record in the e-commerce space, with over 25 years of collective expertise.
Both Sana Commerce's e-commerce solution, Sana Commerce Cloud, and that of Dynamics eShop leverage a web service-based, Dynamics ERP integration that utilizes object installation within the ERP to always guarantee real-time data across channels. Unlike many competitors in the market, both e-commerce solutions eliminate the need for middleware in order to facilitate the data exchange between ERP and the web store: providing an opportunity for streamlined operations and simplified data management.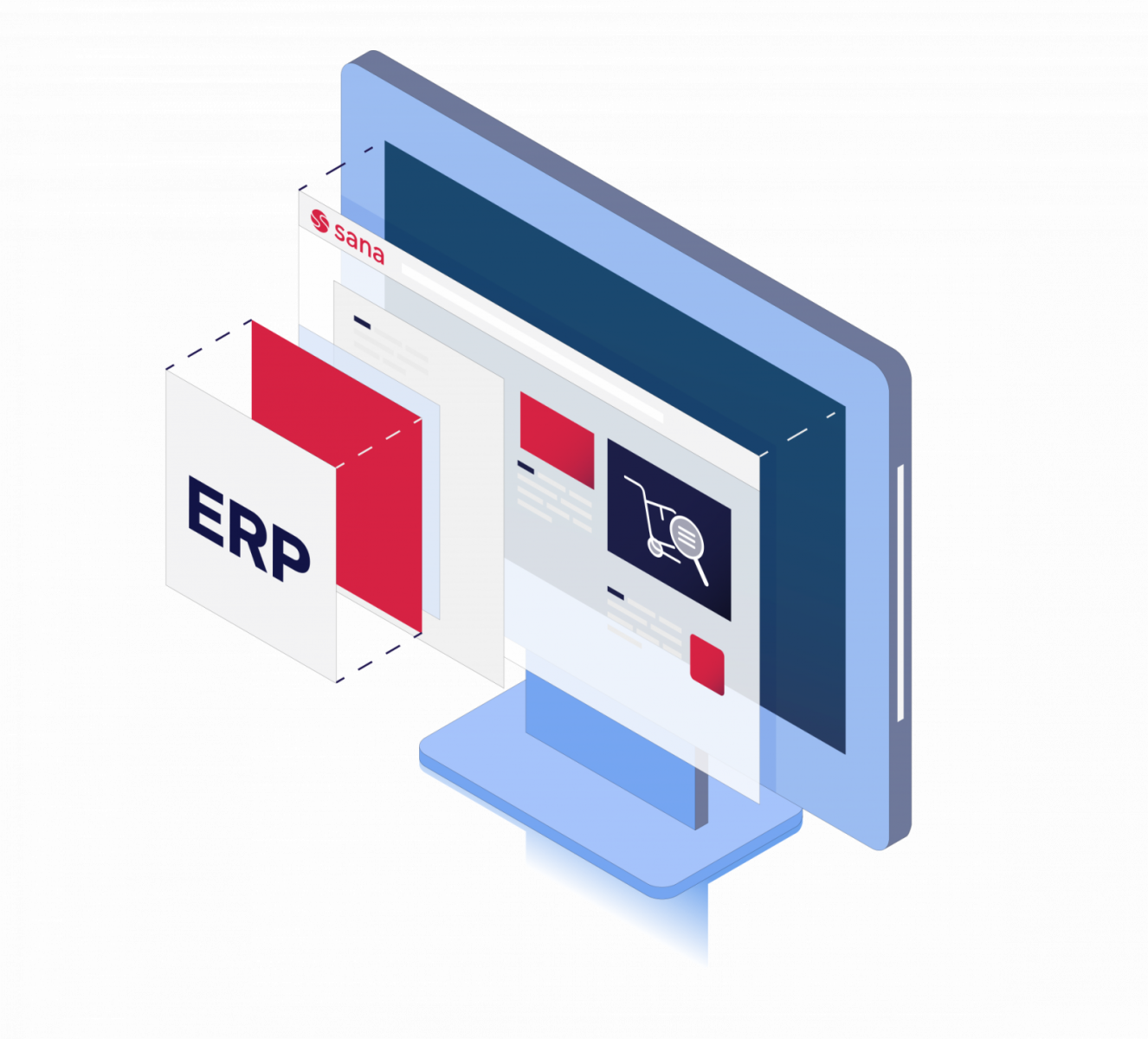 However, it's important to note that we often hear from prospects who are considering switching from eShop to Sana Commerce that while the integrations work in a similar way, Sana Commerce's integration is much more robust: able to reach and modify a larger range of elements and tables within the ERP so that we can offer much of our key functionality out of the box. On the contrary, with an eShop e-commerce solution, much of that functionality requires extensive customization (and added cost) to modify those same elements and integrate systems properly.
Following a similar approach allows both solutions to offer benefits including:
Displaying customer-specific pricing, payment terms, and discounts by leveraging an existing business logic from the Dynamics ERP
Displaying real-time inventory on the website,
Displaying orders invoices and payment history online and allowing payments on existing invoices
Offering multi-store, multi-currency, and multi-language capabilities
Providing built-in marketing capabilities (discounts, coupons, and other upselling and cross-selling opportunities) via an SEO-optimized web store
Creating and maintaining data in Dynamics ERP, and sharing that data across multiple platforms
Nonetheless, despite all that Dynamics eShop and Sana Commerce Cloud have in common, they also differ in a few critical ways.
2. What's different? A focused, holistic approach and delivering on promises
Sana Commerce's approach to e-commerce centers on the philosophy that real-time ERP integration is the key to stellar customer experience, data accuracy and reliability, and business evolution: which, together, ultimately foster stronger customer relationships. We also, importantly, help eliminate organizations' dependency on middleware and connectors so that they can be more flexible, agile, and scalable as a business.
Dynamics eShop's approach, however, seems to simply offer an a-la-carte suite of products and services to solve a varied smattering of common e-commerce challenges. There is such a thing as over-diversifying your product portfolio, and eShop's split focus sends mixed messages to often-budding small and mid-sized businesses about how to navigate the difficulties caused by middleware dependency. Dynamics eShop, in an attempt to maximize extensibility and freedom of choice with a long list of connectors, add-ons, and other solutions, is in reality, diluting its competency around e-commerce: an area on which Sana Commerce always focuses, first and foremost.
For example, if you're already running a Magento or Shopify shopping cart, Dynamics eShop has a connector for you. But if you aren't, you may consider their connector-free integrated e-commerce solution. If you're worried about marketplace integration, you can have that too. But if you're looking for a holistic, strategic solution to e-commerce that can grow alongside your business and that won't need to be re-implemented or replaced, Dynamics eShop offers little help.
Spotlight: A real-life Dynamics eShop cautionary tale
One Sana Commerce customer who previously was running a Dynamics eShop e-commerce solution recently shared that, despite what they were promised, their organization had to reimplement Dynamics eShop multiple times due to integration issues, a presumably-responsively designed site that did not render responsively, and a web store that did not populate data as expected. Notably, even several years into their partnership with Dynamics eShop, the organization was not driving any sales via its web store when they pivoted and looked to a solution with Sana Commerce. The issues stemmed, primarily, from what turned out to be a fairly limited integration with Dynamics NAV, which meant that many of the features that Sana Commerce offers out of the box became costly and time-consuming customizations for the organization while running Dynamics eShop.
Sana Commerce focuses solely on integrated e-commerce, and each of our product offerings builds upon that single philosophy. Our product, Sana Commerce Cloud, can be supplemented with analytics technology via Sana Commerce Insights, with a payment service like Sana Pay, and with add-ons like CPQ, EDI and PIM integration: all elements that enhance one, comprehensive e-commerce and digitization strategy.
A note on pricing:
At Sana Commerce, we occasionally come across organizations that opt for a solution with Dynamics eShop because it is more cost-effective or appears to have a lower total lifetime cost. This is often the case for smaller companies with limited budgets, as Dynamics eShop has lower hosting costs and a single, perpetual license fee rather than a recurring one.
Nonetheless, both Sana Commerce and Dynamics eShop offer comparable GMV- or revenue-based pricing, and often Dynamics eShop's solution seems cheaper simply because bundling multiple of its a-la-carte options results in a discount. However, when you consider the added cost of unexpected customizations with Dynamics eShop, as well as the added cost of support post-implementation, there starts to be a much different picture being painted.
Imagine investing in an e-commerce solution and finding out later that something as foundational and necessary as integration with a payment service provider is not standard and requires added cost and work. These are the kinds of stories we often hear from businesses moving away from Dynamics eShop.
3. Where Sana Commerce shines: Customer support, R&D, and future-readiness
Sana Commerce's expertise is precisely why we pride ourselves on guiding customers of all sizes through their e-commerce implementation and beyond. We're a business partner, not just an e-commerce vendor. This means providing comprehensive customer onboarding via Sana University (not just a static instruction manual in PDF format) as well as continued guidance from project kick-off to go-live. We also recognize the importance of empowering our customers to take charge without our guidance, which is why we invested in usability and simplicity when it comes to the back-end of our product (Sana Admin): an advantage that Dynamics eShop does not have, and one that also makes their lack of out-of-the-box, cost-free customer support a bigger issue.
It's also relevant to note that Sana Commerce's cloud ERP-integrated solution was also the first officially recognized e-commerce app in AppSource: as there are advantages to have been the first, and to have had the time to identify and work out any hurdles.
When it comes to product development, one of the more notable aspects of Sana Commerce's approach to e-commerce is our investment in and commitment to value-based product research and development (R&D). We stay ahead of customer, business, and market demand by folding key feedback into our product roadmap and keeping an eye on the demands of the worldwide markets within which we operate. This means innovative, future-ready, and cutting-edge product updates driven by a team of 100+ dedicated product professionals: something that a business of Dynamics eShop's size cannot feasibly offer. Dynamics eShop, additionally, is forced to divide its R&D investment across its many products, weakening the potential impact that could be had on e-commerce development.
Our own prioritization of R&D and focus on e-commerce has led to a future-facing solution, Sana Commerce Cloud, that boasts maximal usability and high-performance, a cutting-edge, headless commerce-ready framework, the first single-page application built for a B2B use case, and a 2x more extensible solution (out-of-the-box).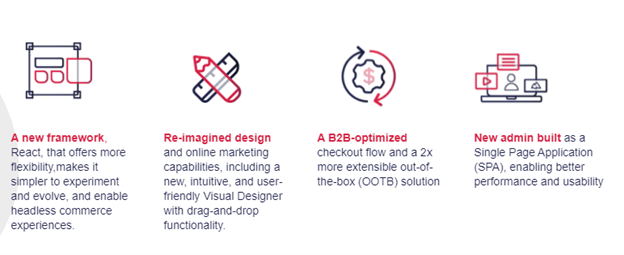 While Dynamics eShop and Sana Commerce may have fairly comparable solutions on the surface, the agility and future-readiness of the two solutions differ vastly, especially because Sana Commerce Cloud is poised to help organizations accelerate their digitization and built to support and enable evolution: not just to offer a short-term solution for the e-commerce challenge currently at hand.
Next steps: Cutting down your shortlist
Still unsure of what direction to take your e-commerce strategy? Check out Forrester's evaluation of Sana Commerce for an analysis of how we compare to the market's leading solutions in the Forrester Wave, B2B E-Commerce Suites, Q2 2020.
Sana Commerce named a High Performer by G2 Crowd
Get the full comparison report from the leading business software review platform to see how 3 top e-commerce platforms stack up.