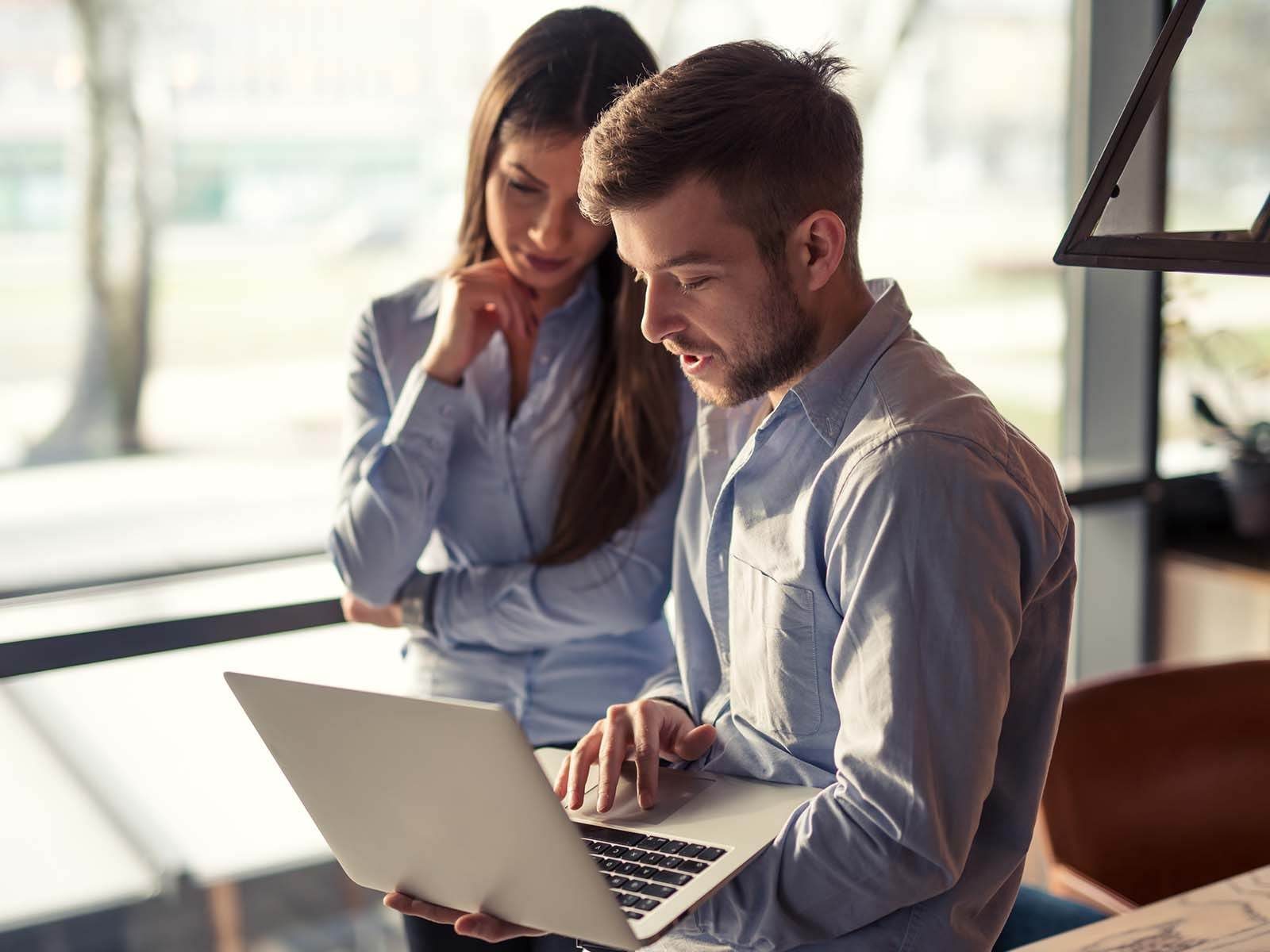 Business-to-employee (B2E) refers to strategies taken by a company that focus on employees, rather than on consumers. A B2E strategy as such could cover anything from attracting, recruiting, training, onboarding, and retaining employees, as well as providing self-service solutions and individualized access to essential tools or software. Essentially, businesses want to attract and retain the best employees, therefore it's imperative that they offer them the tools and resources capable of providing that.
With that in mind, B2E more specifically refers to the software and technologies businesses use to support their employees. While benefits such as flexible working hours, bonuses, and opportunities for education attract and retain employees, the kind of digital workplace provided can as well. The tools included in a digital workplace can be thought of as a B2E portal, which will be explored further below.
B2B vs. B2C vs. B2E
The B2E acronym can sometimes become confusing, given the similarity of its name to common e-commerce or sales models. B2E, however, doesn't refer to a sales model, so much as a focus on providing internal support systems, resources, and tools to employees. Models such as business-to-business (B2B) or business-to-consumer (B2C) tend to be more well known, but the meaning of the terms are very different.
B2B e-commerce refers to the sale of goods between businesses through an online portal, while B2C refers to the sale of goods from businesses to consumers through an online portal. B2E, on the other hand, has less to do with sales and more to with employee satisfaction and retention.
B2E Portal vs. Intranet
A B2E portal and an intranet may seem similar, but in fact, each serves its own unique purpose. Intranets tend to be designed to serve the needs of an organization at large. Portals, on the other hand, specifically put individuals' needs first, and can be customized to make it easier for the individual user to navigate and interact.
The portal exists as a home page or desktop that everyone in the company can use. It is customizable and includes company-specific information and data. The purpose of the portal is to organize information, increase efficiency, and provide a greater employee experience.
A few specific features of a B2E portal include:
One URL for everyone within the company to access the portal;
Company news, briefings, calendars, and other company-specific information;
Employee-defined documents and information;
Company software solutions, including any ERP, CRM, or other essential tools;
Customization features.
The importance of B2E for e-commerce
According to Glassdoor, "Seventy-percent of the American workforce is made up of disengaged employees." Disengaged employees are considered "checked out," or in other words, not passionate about the work they do. When an employee is disengaged, the company culture and brand takes a hit. B2E seeks to solve this issue.
B2E is essential to providing a memorable employee experience, in the same manner that it's important to offer a successful customer experience and customer relationship management tools. A company's success is no longer just measured in how satisfied their customers are, but also how satisfied their employees are. Unlike customers, employees are stuck with the software and technologies supplied by a company. Customers, of course, can always choose to do business with another company if they don't like the interface used by one of them.
Employee satisfaction is one of the top challenges for online businesses. If employees are unsatisfied with their company's e-commerce tools, this may have a negative effect on employee retention. Less satisfaction could inevitably lead to higher turnover rates. Retention matters as high employee turnover can become expensive and tarnish the reputation of a company. It lowers a company's morale and may make it difficult to continue operations.
The employee experience involves not only retaining employees but attracting them as well. As such, companies should do everything in their power to increase employee retention, using winning web strategies, and building a successful e-commerce team. Prioritizing employees turns them into ambassadors for your brand.
B2E examples and use cases
Below are a few examples of what is included in a B2E portal:
Online insurance company management;
Corporate announcements;
Online supply requests;
Employee benefits;
401(k) management.
B2E strategies can also help support staff widely. Sales teams in an e-commerce business, for instance, often need flexibility and easy access to information, especially when taking operations remotely. While having a superior ERP and CRM is part of the equation, successful sales teams also rely on B2E support in order to feel valued. By acquiring the appropriate sales channels, e-commerce businesses can provide their employees with easy-to-navigate product catalogs and streamlined order processing, among other considerable benefits. Moreover, a strong B2B sales strategy trickles down to the employee level. An all-around strong, integrated e-commerce platform inevitably impacts the entirety of a business, employees included.
Below are examples of brands that have invested in B2E portals, and thus prioritized the employee experience:
Southwest Airlines: Southwest Airlines boasts significant returns each year, citing the employee experience as the reason: "The real secret to Southwest's success is having one of the most highly motivated and productive workforces in the world. They are motivated by a sense of fairness that says, 'We want your well-being to be tied to the company's well-being because, after all, you are the company."
Sephora:Sephora supplies its employees with the most up-to-date, customizable technology they can. This is crucial given that "93% of millennials polled cited modern and up-to-date technology as one of the most important aspects of a workplace."
These use cases are significant as "highly engaged employees are 87% less likely to leave their companies than their less engaged counterparts." It is easy to see that when a company prioritizes B2E solutions, it creates a virtuous circle in which everybody wins.
Report: 84% of IT leaders say their e-commerce solution has negative impact on the business
Learn what IT leaders have to say about e-commerce and the impacts it has across the business.